Below is the list of anthems officially recognised in Slavic countries as their national anthems. With a very short description, who is the composer, when it was written, something like that.
1. Belarus - "My Belarusy" ("We Belarusians")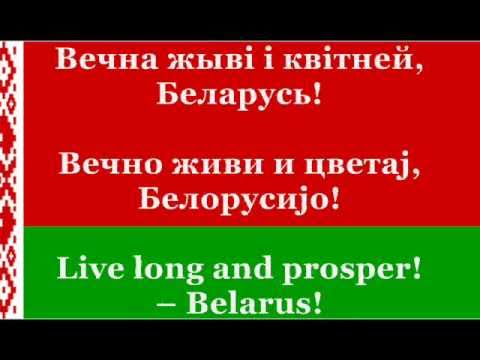 Music is based on Belarusian Soviet Socialist Republic, composed by a Belarusian composer Nestar Sakalouski in 1955. The text was written by Uladzimir Karyzna in 2002. Officially adopted in 2002.
2. Bosnia and Herzegovina - "Intermezzo"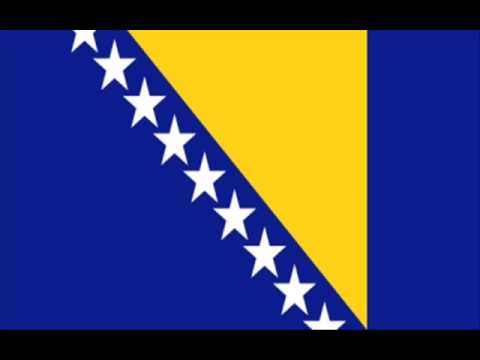 Music composed by Dušan Šestić, Bosnian Serb composer. Was adopted in 1999. The text is written by the composer of music and by Bosnian singer, songwriter and poet - Benjamin Isović, in 2008. The text is not officially accepted, so the anthem is played in instrumental version.
3. Bulgaria - "Mila Rodino" ("Dear Motherland")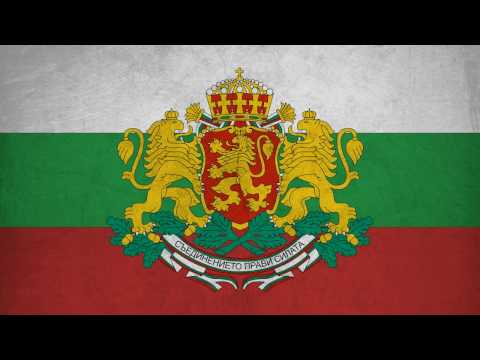 Both, text and music were created by Bulgar student Tsvetan Tsvetkov Radoslavov, who were going to a Serbian-Bulgarian war in 1885. Is a national anthem since 1964, few times modified. After the collapse of the Eastern Bloc the third part have been removed for its reference to the Soviet Union "with us, Moscow".
4. Croatia - "Lijepa naša domovino" ("Our beautiful homeland")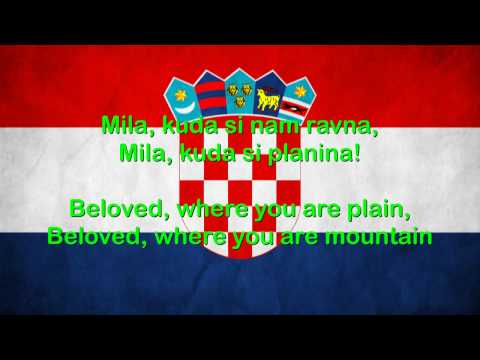 The text written by a Croatian poet, Antun Mihanović, first time published in 1835. In 1846 the music was composed by Josip Runjamin, a military cadet. Is a national anthem since 1991, although was considered an anthem of the Republic of Croatia within Yugoslavia before.
5. Czechia - "Kde domov můj" ("Where is my home")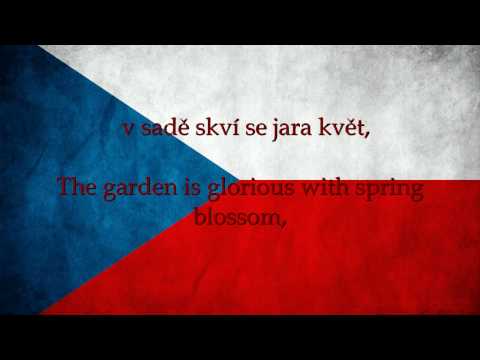 The text was written by Czech writer Josef Kajetán Tyl, music was composed by František Jan Škroup. The anthem was a part of the comedy "Fidlovačka" from 1834 which haven't become popular. The song, on the other hand, became very popular and was accepted as unofficial anthem of a nation existing within the borders of Austria-Hungary. With a part of current Slovak anthem was also a national anthem of Czechoslovakia, since 1993 current version of anthem was adopted.
6. Macedonia - "Denes nad Makedonija" ("Today over Macedonia")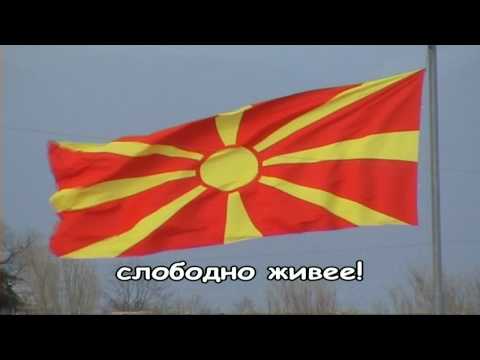 The text was written in 1941 by Vlado Maleski, one of the most prominent Macedonian poets and a partisan. The music was composed by Todor Skalovski in 1943. Until 1989 was an unofficial anthem of Macedonia within Yugoslavia, and since 1992 is officially recognised as a national anthem of Macedonia.
7. Montenegro - "Oj, svijetla majska zoro" ("Oh, bright dawn of May")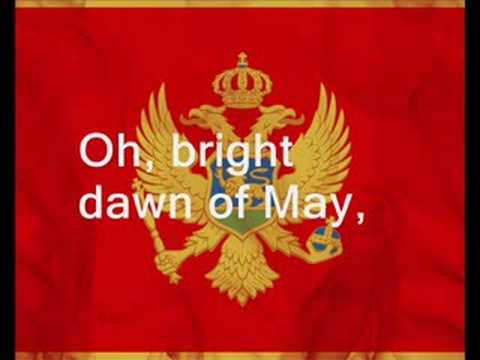 The text written in 1937 by Sekula Drljević, Montenegrin separatist politician, lawyer and writer, who during World War II collaborated with the Germans and Ustasha movement. The music is a Montenegrin folk song. The anthem adopted in 2004.
8. Poland - "Mazurek Dąbrowskiego" ("Dąbrowski's Mazurka")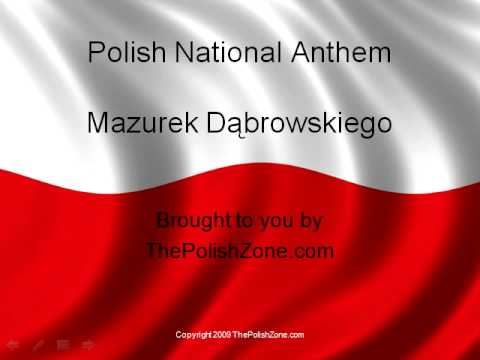 The text written in 1797 by a politician and writer, Józef Wybicki, as "Song of the Polish Legions in Italy", who wrote it during his stay in Northern Italy; it was originally meant to boost the morale of Polish soldiers serving under General Jan Henryk Dąbrowski's Polish Legions that served with Napoleon's French Revolutionary Army in the Italian campaigns of the French Revolutionary Wars. The author of music remains unknown. Officially adopted as a national anthem in 1927.
9. Russia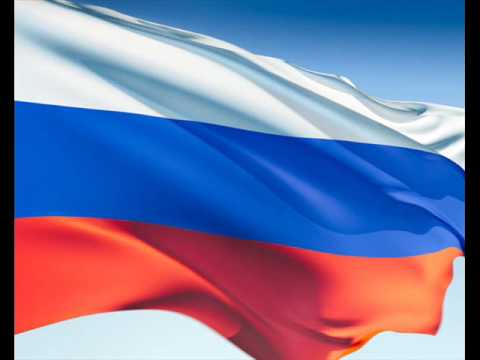 The adaptation of the Soviet anthem, to which Alexandr Alexandrov composed the music in 1938. The current text was written by a Russian poet, Sergey Mikhalkov, in 2000. Adopted in 2000, the national anthem of Russian Federation have subsituted "Patriotic Song" which functioned as an anthem since 1991.
10. Serbia - "Bože pravde" ("God of Justice")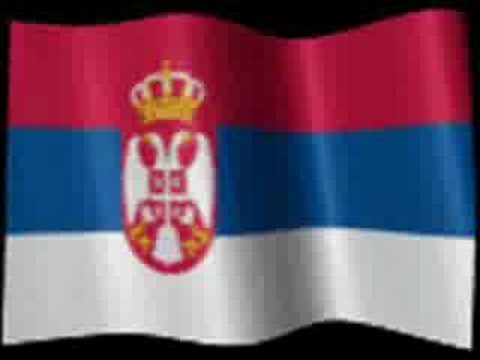 Written in 1872, the text by Jovan Djordjevic, music by Davorin Jenko. The original text which had a reference to monarchy have been slightly modified. It was an anthem of the Principality of Serbia and the Kingdom of the Serbs, Croats and Slovenes. Currently an anthem of Serbia since 2006.
11. Slovakia - "Nad Tatrou sa blýska" ("Lightning over the Tatras")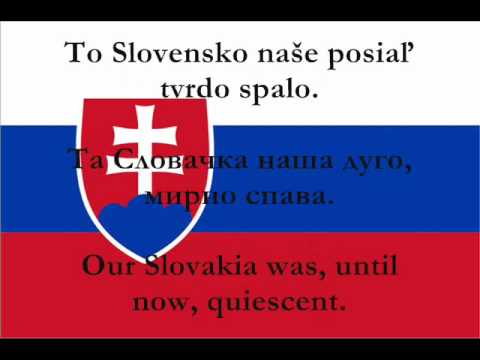 The text written in 1844 by a Slovak poet, Janko Matúška. The first part was present in the anthem of Czechoslovakia. The music is a folk song, known also in Carpathian mountains and Podhale region. Adopted in 1993 with the split of Czechoslovakia.
12. Slovenia - "Zdravljica" ("A toast")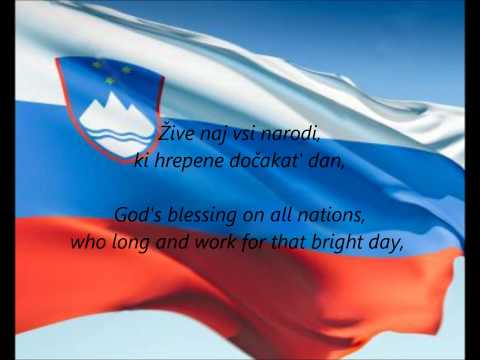 The text written in 1844 by France Prešeren, most prominent Slovene poet. The music composed in 1905 by a composer, Stanko Premrl. Adopted in 1989.
13. Ukraine - "Shche ne vmerla Ukrainy ni slava ni volya" ("The glory and the freedom of Ukraine has not yet perished")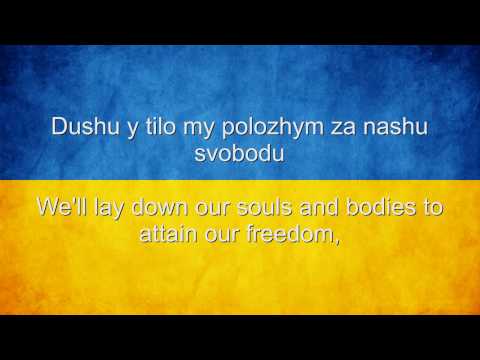 The text written in 1862 by an ethnograph and a poet, Pavlo Chubynski, the music was composed by a Greek-Catholic priest, Mykhailo Verbytski in 1863. An anthem in years 1917-20 and since 1992. In 2003 was slightly modified due to similar lyrics to a Polish national anthem. I am not sure which version is in link provided, but only two or three things changed.