Football : L'équipe de de Palestine ne fera pas de stage en Algérie
L'équipe de football Palestine n'effectuera pas de stage en Algérie, comme c'était prévu dans le programme de cette sélection. Les dirigeants de la Fédération palestinienne de football avaient sollicité leurs homologues algériens pour un stage en Algérie. La Fédération algérienne de football (FAF) et le ministère de la Jeunesse et des Sports (DJS) avaient donné leur accord, selon une source palestinienne, et il ne manquait que le feu vert du ministère des Affaires étrangères. Les Palestiniens l'ont longuement attendu avant de déchanter. La sélection que dirige notre compatriote Noureddine Ould Ali devait être dans nos murs le 1er juillet (demain). Il n'y a pas eu de réponse du côté du plateau des Annassers. Déçus, les Palestiniens ont décidé, la mort dans l'âme, de chercher un autre lieu de regroupement pour leur sélection. Il y a quelques semaines, le Maroc avait accueilli avec faste l'équipe nationale pour un regroupement dans le royaume avec une prise en charge totale de son séjour. Pourquoi l'Algérie n'a pas fait de même ? Y a-t-il un problème ? Autant de questions auxquelles doivent répondre les parties concernées par ce dossier. L'occupant israélien ne manquera pas d'exploiter cette affaire pour monter l'opinion palestinienne contre l'Algérie.

Jonathan Cook: Siria es el dique contra el caos más sangriento
En un libro, Israel and the Clash of Civilisations, examinaba el deseo de Israel de balcanizar el Medio Oriente usando métodos que había refinado durante muchas décadas en los territorios palestinos ocupados. El objetivo era desatar el caos en gran parte de la región y desestabilizar a los principales estados enemigos: Irán, Irak, Siria y Líbano...
etiquetas: siria, libia, iraq, alqaeda, isis
» noticia original (sirioandaluz.blogspot.ie)
Israel's Illegitimate Tactics Against Palestinian Armed Resistance...
Israel, a rogue state if ever there was one , pursues its "security" as a Jewish Zionist entity on all of Mandate Palestine through demonizing Palestinian Arabs, whom it has long subjected to a racist campaign that defines their resistance, both violent and non-violent, as anti-Semitism on the one hand and as terrorism on the other. Thankfully, Israel's cover for its exploitation of anti-Semitism to serve unconscionable Zionist ends has finally been blown .
Israela s ex-PM Ehud Olmert granted early release from prison
The parole board of Israel's Prison Service on Thursday granted former Prime Minister Ehud Olmert early release from his 27-month corruption sentence, in perhaps the final chapter of a stunning fall from grace that forced him from office amid the last serious round of peace talks with the Palestinians. Israel's Justice Ministry had objected to Olmert's early release after asking police last week to investigate whether he committed a "criminal offense" when his lawyer was caught leaving the prison with a chapter of his unpublished book that contained "sensitive security issues."
Military disrupting life in Deir Abu Mash'al for 2 weeks, since 3 residents killed Border Police officer
The Palestinian village of Deir Abu Mash'al lies some 25 kilometers northwest of Ramallah. It has a population of about 5,000, many of whom work in Ramallah. About 150 of the residents work in Israel and have to cross the Ni'lin checkpoint on their commute every day. On the evening of Friday, 16 June 2017, three residents of the village carried out an attack near Damascus Gate in East Jerusalem, killing Border Police Officer Hadas Malka, 23, and wounding four other people. The three assailants, Baraa Saleh, 18, 'Adel 'Ankush, 18, and Ousama 'Ata, 19, were shot to death by Israeli security forces over the course of the attack. Ever since then, Israel has been disrupting the lives of all residents of the village, although they were not involved in the attack and have not been accused of any wrongdoing.
Following the attack, Border Police officers and soldiers entered the village and imposed several restrictive measures. On the night of the attack itself, Israeli security forces installed an iron gate at the main entrance to the village and refused to let anyone cross it in either direction, neither on foot nor by car. The military also blocked off the three dirt roads leading to the village with stones and piles of earth. The next day, village residents removed some of the blockage from two roads, enough to enable only a four-wheel drive to get through. This recurred over the following days, with the military blocking the roads and residents removing the obstacles.

Soldiers stand beside the gate installed by the military at the main entrance to the village. Photo by 'Amer 'Aruri, B'Tselem, 19 June '17
On Monday, 19 June 2017, security forces allowed most of the village residents to leave the village on foot via the main entrance, barring men between the ages of 15 and 25. The next day, the forces opened the gate part of the way, allowing cars through but only after lengthy checks, including searches of the cars. The ban on exit by men aged 15 to 25 remained in place.
It wasn't until the evening of Saturday, 24 June 2017, when the high holiday of 'Eid al-Fitr began, that security forces made travel by car easier. Nonetheless, the iron gate remains in place and forces are stationed beside it some of the time, performing random checks.
In addition to the restrictions on movement, which have affected the entire population of the village, security forces confiscated some 50 vehicles from residents for ostensibly lacking licenses. In addition, 50 village residents who work in Israel – all from the assailants' extended families – had their work permits revoked. The permits were revoked when they reached the checkpoint on their way to work, without prior notice and with no opportunity to challenge the decision.
On Sunday, 18 June, soldiers raided five homes in the village, three of them belonging to the families of the assailants. The soldiers informed the parents of the assailants that their houses
for the actions of their sons. If this occurs, 15 people, including 5 innocent minors, will be left without a roof over their heads.
In one home, the soldiers damaged property and left a mess behind them. 'Adel 'Ankush's mother, 46, was arrested on 21 June and is still in custody. On 29 June, forces again entered the village, arresting 'Ancush's father and searching Ousamah Ata's home once again.
When the forces first entered the village, violent altercations erupted between them and local residents, during which two young men from the village were hurt. They were taken to hospital in Ramallah in an ambulance that had to use a bypass dirt road. Three days later, on 19 June, security forces returned to the village at 5:00 A.M. and went into a home to carry out arrests. This also resulted in altercations in which two more local residents were hurt. The clashes ended when the forces left the village at around 8:00 A.M.
For almost two weeks now, ever since the attack, the military has been disrupting the lives of all 5,000 or so residents of the village, although they have been accused of no personal wrongdoing. This automatic form of retaliation has become a matter of policy for the military, in a cynical abuse of its power to mistreat civilians. This kind of collective harm is morally and legally indefensible.

One of the dirt roads blocked by the military. Photo by 'Amer 'Aruri, B'Tselem, 19 June '17
On 21 June 2017, B'Tselem field researcher 'Amer 'Aruri spoke with two village residents who feared to disclose their names, and with another who agreed to be identified.
A village resident who preferred to remain anonymous related:
I'm a merchant, and I have a permit to enter Israel. On Saturday I wasn't able to leave, but on Sunday, 18 June, I had to get to the bank in Ramallah. I have a regular car that can't drive on the unpaved farm roads, so I borrowed my brother's four-wheel drive. It took me about half an hour on the farm road just to get to Deir Nidham, and there I took the main road to Ramallah. The trip took almost an hour. Usually, it takes half an hour at most to get to Ramallah.

On Tuesday, 20 June 2017, I heard that the soldiers had opened the gate and lifted the closure. At around eleven o'clock in the morning, I set out in my car towards the main exit. When I got there, I saw that the soldiers were still there. They opened the iron gate part of the way. Cars were going both ways and the soldiers were checking every single car going in or out, as well as the IDs of the passengers. There was a huge traffic jam at the entrance.

When it was my turn, the soldier went through my car from top to bottom. He even popped the hood and opened the trunk. He checked my ID and asked me sarcastically if I had an M16 . I said no and drove off.
Another resident said:
I am from the 'Ata family. I work in construction inside Israel. On Sunday, 18 June 2017, at around four o'clock in the morning, I got to Ni'lin checkpoint after going the long way on a farm road to get out of the village. There were five more laborers with me in the car, four of them from our family. At the checkpoint, they only let the laborer who wasn't from our family through. They turned the rest of us back. I asked the guard why I wasn't allowed across, and he said our family was "causing trouble".

I couldn't do anything that day, so I went back home. Other laborers from the 'Ata, 'Ankush and Saleh families told me that the exact same thing happened to them.

I have five children and no other source of income. The day I went back home, my employer called me and said that if I didn't come in to work, he'd fire me. I don't know what I'll do if they don't give me my permit back. 'Eid al-Fitr is coming up and I don't think I'll be able to buy the kids clothes, as is the custom on high holidays. I'm worried that if I don't go back to work, I'll need the money to put food on the table.

Muhammad Faiz Muhammad 'Ata, a married father of five, said in his testimony:
I live in the al-Mu'alaka neighborhood in the village, in a two-story building. The second story is still under construction. We have a livestock pen next to the house.

Today, 21 June 2017, at six in the morning, I heard loud banging on the door. I opened it and found myself facing soldiers and an officer. The officer ordered me to lie down on the floor, but I refused. One of the soldiers grabbed me and sat me down on the floor. The other soldiers came in and started searching our home. I got up immediately and followed them. I told them my wife and children were asleep, but it was no use.

The soldiers went into the kitchen and threw the dishes on the floor. The sound of the breaking dishes woke my wife and children. When they saw the soldiers in the house, some of them started crying. Several soldiers went into our bedroom and started throwing our clothes on the floor. They also turned over the couches and the tables in the living room. I asked the officer if they had a search warrant. He said: "They kill Jews and want a search warrant"?

This went on for about an hour. They left a terrible mess all over the house. In the kitchen, they broke dishes and spilled rice. They broke a livestock milking pump that we were keeping on the second story. They turned the living room upside down and left clothes all over the floor in our bedroom. I don't know what they were looking for and why they came into our house. They refused to tell me.

Photos: Damaged property and mess left by soldiers in the 'Ata home. Photos courtesy of the family, 21 June '17
Ex-Israel Prime Minister Ehud Olmert granted early release from prison
The parole board of Israel's Prison Service on Thursday granted former Prime Minister Ehud Olmert early release from his 27-month corruption sentence, in perhaps the final chapter of a stunning fall from grace that forced him from office amid the last serious round of peace talks with the Palestinians....
World-Check concedes wrongful Palestine Solidarity Campaign listing on 'terrorism' database
Bethlehem/PNN/ The PSC has welcomed an acknowledgement from World-Check that PSC should never have been placed on the database at all and, specifically, should not have been associated with "terrorism". There were no grounds to suggest that either were associated with terrorism related activity or that the organisation presented any kind of financial risk. In …

Blocking of Websites Critical of Palestinian Authority Violates International and Domestic Laws
Ramallah/PNN/ Beginning in early June, Palestinian internet providers began blocking approximately sixteen websites allegedly on grounds of a decision made by the Attorney General. Since then, these websites have been blocked and inaccessible to the public. The blocked websites often post news or opinions that are critical of the Palestinian Authority. Blocking websites on the …

British government 'content' to let Palestine Expo proceed
London /PNN/ Despite the best efforts of Britain's pro-Israel lobby, the organisers of the biggest-ever Palestine event in Europe have been told by the British government that it is "content to let the event proceed." A spokesperson for the Department for Communities and Local Government (DCLG) advised the chairman of Friends of Al-Aqsa of the decision …

Books I Read
Below, you will find a list of all the books I read between the 2008-2011. I link to those I recommend.



Adult Non-Fiction


Adult Fiction


Adult Religious


Young Adult [Note: These titles vary greatly in recommended grade levels. Review carefully before assigning to students.]


PBA Spare Shots: PBA's Influence on International Bowling Community Continues to Grow
Bowlers from around the world have always considered the PBA as the gold standard. If you wanted to find out how good you are, you had to bowl against – and beat – the world's best. For decades, that was a difficult decision to make because the Fédération Internationale des Quilleurs, the international governing body in the eyes of the International Olympic Committee, banned professionals from its ranks.
(Feature photo, from left: Members of the victorious international team in the inaugural USA Vs. The World team match held during PBA World Series of Bowling II in Las Vegas in 2010 were Finland's Osku Palermaa, Kimmo Lehtonen and Mika Koivuniemi, Canada's Dan MacLelland, Australia's Jason Belmonte and Venezuela's Amleto Monacelli)
That policy changed in 2008, when the World Tenpin Bowling Association (WTBA) – now World Bowling – became the official governing body of tenpin bowling and opened its doors to professionals in the hopes of advancing bowling's hope to gain Olympic acceptance, meaning that international players would no longer jeopardize eligibility to represent their national teams if the joined the PBA.
The introduction of the multi-event PBA World Series of Bowling concept a year later brought a veritable flood of international players into PBA competition. While notable players like PBA Tour champions Amleto Monacelli of Venezuela (1982), Sweden's Mats Karlsson (1983) and Finland's Mika Koivuniemi (1999), among a handful of others, had ventured into the PBA arena prior to 2008, the inaugural WSOB included an unprecedented 28 players from 14 different countries.
The WSOB has continued to welcome players from around the world. Since 2009, 38 different countries have been represented in the World Series, including a record 23 countries and 55 international players last year in Reno. The same sort of trend has had an impact of the recently-resurrected Professional Women's Bowling Association Tour, which has featured a strong influx of international players.
In 2017, the PBA has seen international competition grow in events not previously known for global appeal, such as the Xtra Frame PBA Tour program and, this week, the Grand Casino Hotel & Resort Oklahoma Open, which includes 16 nations and 26 international players in its field of 91.
It's an exciting trend for bowling, especially as the sport continues to seek the attention of the IOC and bowling manufacturers continue to expand their global markets. It's good for bowling fans around the world, who can cheer for their home-country favorites thanks to the advent of Xtra Frame, pba.com and other social media outlets with world-wide accessibility. And it's good for competition, because the level of talent in PBA competition has never been stronger, which only adds to the prestige of winning a PBA Tour title.
XTRA FRAME SCHEDULE INCLUDES OKLAHOMA PRELIMS, PWBA ACTION
This week's Xtra Frame's live streaming schedule will feature qualifying round coverage of the PBA Grand Casino Hotel & Resort Oklahoma Open from FireLake Bowling Center in Shawnee, Okla., through Friday, leading up to two days of live ESPN coverage of the Oklahoma Open's nine-player stepladder finals Saturday and Sunday, July 1-2, at 1 p.m. EDT both days. The Oklahoma Open finals also will be live streamed on ESPN and the WatchESPN app.
This week's PWBA Tour coverage features the Orlando Open Friday and Saturday.
Heading into July, Xtra Frame's schedule includes the Teen Masters from Richmond, Va., July 5-7; the PWBA St. Petersburg-Clearwater Open from Seminole, Fla., July 7-8; the Proprietors Cup from Beavercreek, Ohio, July 8-9; the Nationwide PWBA Rochester (N.Y.) Open, July 14-15; the PBA50 South Shore Open from Hammond, Ind., July 25-27; the XF Striking Against Breast Cancer Mixed Doubles from Copperfield Bowl in Houston, Texas, July 28-30, which will award PBA and PWBA Tour titles; and the PBA50 Dave Small's Championship Lanes Classic from Anderson, Ind., July 30-Aug. 1. For broadcast time and other details, check under the "schedules" tab on pba.com.
PBA fans also can follow real-time results for PBA50, PBA Xtra Frame Tour and all PBA Regional events by visiting the "live scoring" feature on pba.com. PWBA live scoring is available on pwba.com.
Xtra Frame subscription packages are available for three days, 30 days and a full year. To sign up, visit xtraframe.tv for details.
PBA REGIONAL UPDATE: WARREN, TANG WIN PBA50/PBA DOUBLES TITLE IN RENO
PBA50 competitor Chris Warren of Grants Pass, Ore., teamed up with Darren Tang of San Francisco to win the PBA50/PBA Sands Regency West/Northwest Doubles Open, presented by MOTIV, at High Sierra Lanes Sunday over PBA50 rookie Michael Haugen Jr. of Phoenix and Tang's younger brother, amateur Michael Tang, 449-422.
Warren and Darren Tang took an early lead and a costly open late in the game by Michael Tang, combined with Haugen's inability to carry pocket hits, resulted in Warren claiming his fourth PBA50 Regional title while Darren Tang picked up his second title since becoming a member a year ago.
In the single elimination match play leading up to the title match, the Warren/Tang team swept Utah amateurs Clay Rees from Riverton and Craig Harrington of Harriman, 3-0. Warren/Tang then defeated the San Jose, Calif., team of Gregory Thompson Jr. and Marty Deh in the semifinal match, 490-416, while the Haugen/Tang team survived a semifinal round shootout against PJ Haggerty from Roseville, Calif., and Las Vegan Ron Mohr, 546-545.
● PBA rookie Andrew Anderson of Holly, Mich., defeated Chandler Stevens of Archbold, Ohio, 216-177, to win his first PBA title in the PBA Pro Bowl West Central/Midwest Challenge presented by Roto Grip at Pro Bowl West on Saturday.
Challenge events are open to PBA members without a PBA title or non-members who have never won a PBA event. In addition to his first title, Anderson won $1,500.
Anderson downed Frank Snodgrass of Center Line, Mich., 228-161, in the semifinal round while Stevens topped Charlie Brown of Grandville, Mich., 208-159, to set up the championship match.
● Keith Lesko of Chicago defeated Mark Sullivan of Indianapolis, 222-202, to win the PBA50 Ultimate Inserts Midwest Open presented by Hammer at Lakeside Lanes in Davis, Ill., Sunday. 
Lesko, who led qualifying, took each of the preliminary matches to the maximum number of games.  He defeated Jeff Johnson of Freeport, Ill. 3-2, in the best-of-five-game Round of 8, and then defeated R.J. Alman of Murrysville, Pa., 2-1, in the best-of-three semifinal round. Sullivan bested his travelling partner Danny Clark of New Palestine, Ind. 3-2, before beating Dave Traber of Hebron, Ill., 2-1, in his semifinal match.
Along with his third PBA Regional title Lesko received $1,700.
● The July PBA Regional calendar begins with the PBA and PBA50 Vanessa Brown Homes West Opens, both presented by Columbia 300 at Yosemite Lanes, in Modesto, Calif.
● On the July 7-9 weekend schedule is the PBA50 Cecil Raymond Memorial presented by Columbia 300 at 30 Strikes Bowling Pub & Pizza in Stratford, N.J.
● July 14-16 weekend activity for PBA Regional players includes the Albany Strikers South Open at in Albany, Ga., and the St. Charles Lanes Midwest Open presented by Storm in St. Charles, Mo. The PBA Central Region will conduct a mid-week event, the PBA50 Fairborn Central Classic at Bowl 10 Fairborn in Fairborn, Ohio, July 18-20.
● On the busy July 21-22 PBA Regional calendar are the PBA50 Parkway Lanes Open and the PWBA/PBA Parkway Lanes Open in Elmwood Park, N.J.; the Angola Central/Midwest Open at Angola Bowl in Angola, Ind.; the PBA50 Beverly Lanes Midwest/Central Open presented by Roto Grip in Arlington Heights, Ill.; the Spring Hill South Open at Spring Hill Lanes in Spring Hill, Fla.; the Fort Sill Southwest Open at Twins Oaks Bowling Center in Fort Sill, Okla., and the Secoma Lanes Northwest/West Open, PBA50 Northwest/West Open and PWBA/PBA Open, all presented by Storm, in Federal Way, Wash.
● Also in July are the PBA Japan Region's first events of 2017, the PBA Chameleon Open on July 23 followed by the Women's Chameleon Championship on July 30, both at Shinsayama Grand Bowl in Sayama.
● For complete PBA Regional schedules, rules and entry information, visit pba.com, open the "schedules" tab and click on PBA Regional Tours to find the event(s) in your area.
QUICK NOTES:
● Chris Paul's blockbuster trade to the Houston Rockets this week also means the annual CP3 PBA Celebrity Invitational will move to Houston in 2018. Details will be announced later.
● PBA West/Northwest Region manager Gary Mage (at left with wife Toni) was inducted into the Washington State USBC Hall of Fame Saturday at the Lucky Eagle Casino and Hotel in Rochester, Wash.
● Now available in the PBA Store (http://pba.firelakedesigns.com/), the Marshall Holman t-shirt and polo joins the Signature Collection which already includes Earl Anthony, Mark Roth and Dick Weber signature apparel.
Palestinian Authority "Pay for Slay"
Introduction: The Palestinian Authority (PA) tells foreign audiences that they oppose terrorism, yet they pay generous rewards to Palestinians, and/or their families, who carry out bombings, stabbings and other attacks against innocents in Israel. This has been labeled the "Pay for Slay" program. This has included the terrorists, or their families, of those who have killed at least 69 American citizens. Because the U.S. provides aid to the PA, the U.S. is indirectly paying for this terrorism.  To read EMET's fact sheet, click here. Pay for Slay Fact Sheet
The post Palestinian Authority "Pay for Slay" appeared first on EMET.
Featuring Bassem Eid Founder of the Palestinian Human Rights Monitoring Group Founder of the Palestinian Human Rights Monitoring G
The post appeared first on EMET.
Re: Israel delivers demolition orders for more Palestinian homes
Israel was a constant target for terrorism before there was a single Jewish settlement in the West Bank or Gaza, and it continued to be a target even after the 1967 war, in which collective Arab States lost. Are you suggesting that there should be no consequences?
Re: Israel delivers demolition orders for more Palestinian homes
Idiotic drivel, the structure referred to in the article was built on Palestinian privately owned land in an area which Israel remains in belligerent occupation so it has nothing to do with destroying Israel. Palestinains have already recognized Israel, and have negotiated on 1967 boundaries, so again you're proven yourself to be a liar. But NO LAND TAKEN IN WAR goes to the victor and that principle has been enshrined in international law for nearly one hundred years, it's about time you got used to that.
The number of "permits" issued to Palestinians is practically zero, even when they own the land....
Re: Israel violates Oslo Accords in Area B, reports Haaretz
Yet another example of Israel violating international law. Israel claims that it is acting in response to self-arrogated laws but those are subject to international law. The Israel rogue state needs to be taken to heel and its politicians sent to the Hague for their efforts to abuse physically and mentally the indigenous Palestinian people..
Re: BDS France disrupts Israel's Elbit Systems exhibition at Paris Air Show
You get the response you deserve for peddling lies. There was never any evidence for you mythogical 'diaspora', much less that your Ashkenazi converts derived from it. Since you are the one making the silly assumption that the Ashkenazi came from Palestine, you're the one who has something to prove.
Funny, that you should complain about Mondoweiss not being independent, when your Zionist thugs are bred and owned by the Rothschild.
Lord Rothschild: My Family Created Israel
February 12, 2017 Sean Adl-Tabatabai
->http://yournewswire.COM/lord-rothschild-israel/
You don't seem to realize that at the end of it, no matter what, you are peddling specious justification for crimes against humanity. How are you better than the Nazis or the Bolsheviks?
Re: BDS France disrupts Israel's Elbit Systems exhibition at Paris Air Show
Typical!
I speak to you politely and put some challenging questions to you and you reply with a torrent of insults. However, I am not easily intimidated.
Mondoweiss is NOT independent so let's not go there.
The Ashkenazi are not converted Jews. I asked you to prove to me that the Ashkenazi were converts and you failed to provide any evidence. Here is the background to the Ashkenazi Jews that you can share with Mondoweiis.
After the destruction of the second temple, 70 ACE, many Jews left Jerusalem to seek their futures in another lands. By 136 ACE the failed rebellion by the Maccabees resulted in the re-naming of Judea Sumera and Israel to Syria-Palestina (Greek Philistina). By 490 ACE the Roman empire was finished. The routes of the migrating Jews from the crumbling Roman Empire was NW in to France and Germany and NE to the Ukraine.
The Jews that settled in NE Germany were called Ashkenazim. The name Ashkenaz comes from the book of Genesis. They thrived until the introduction of the guilds where no Jew was allowed to be a member. At this point Poland was becoming a developing realm. The Jews were invited in to Poland. The rest is history.
During the Middle Ages, it was not uncommon for Jews and non-Jews to marry each other. Conversions occurred on both sides, but not on a notable scale. Many Jewish communities throughout Europe remained close knit.
Forget Khazaria. That period only lasted 200 years and only affected the people of the Caucases.
The other Jews of the diaspora, including my lineage, went via Baghdad to Central Asia. Persia Mesopotamia and surrounding Arab lands. Like the Jews of the west, they stayed in close knit communities and yes there were conversions especially by the Emirs, but nothing on a grand scale.
Ashkenazi or Sephardi is irrelevant. One either has a Jewish soul and is believes in a Jewish homeland, or not.
Re: BDS France disrupts Israel's Elbit Systems exhibition at Paris Air Show
The truth hurts, right? I am not a liar, but of course, I have no expectations from you to accept it. And appropos, what "subsequent wars of conquest by Europeans, " are you talking about? If we were to conquer your Mecca we, the Europeans, would conquer it without any problems. But we have not such imperial ambitions. In fact we have conquered the entire world by: science, technology, art, sport and.... civilization. We don't want the land of anyone, we only want as each nation has its own country. And Jews have the country that had been their since immemorial times. They have been the only people in the world to build, in the land of Palestine, viable statal formations. Palestinians, if they were a real people, have had all the time in the world ( almost 2000 years) to come up with something resembling a functional state. But they haven't, nor even close to it. In fact, they have never had at least a king or a queen of their own. What nation is that which in 2000 years has never produced a king or a queen?Seriously, why Palestinians have never been able to be a real people? The answer is because they are an articifial nation , created at the middle of the XXth century for political reasons.
Re: BDS France disrupts Israel's Elbit Systems exhibition at Paris Air Show
Sorry, Mondoweiss and Suarez can be supported by investigation, unlike the propaganda of ZioNazi Con Game.
You are being silly and obtuse. I pointed out that the Ashkenazi are simply real converted Jews. You are claiming they are not real? Besides, it's you who has to prove that the Zionist Ashkenazi thugs are descended like the Palestinians from the ancient Judaic kingdoms.
You are being silly again about forced conversion. The Muslims made other faiths pay taxes. For their own faith the obligation as alms. Now why would the Muslims destroy their tax base by forced conversions?
You Zionist thugs never do forced conversions, eh? You just invade them, drive them out, and then absurdly claim that you are legitimate.
Re: Mob of Jewish extremists beat Palestinians in Jerusalem
If the three Palestinians had been Jews, chased by Palestinians It would have been a different story. The headllnes would state that four Palestinians terrorists were shot when attacking Israeli Jews in Jerusalem.
Israel represents an utterly racist, rogue state where the rule of law has double standards favouring the Israeli Jewish population over the indigenous Palestinians.
Israël: l'ex-Premier ministre Olmert bénéficiera d'une libération anticipée
L'ancien Premier ministre israélien, ex-, qui purge une peine de 27 mois de prison pour corruption, va bénéficier d'une libération anticipée et devrait être relâché dimanche, a indiqué son avocat jeudi.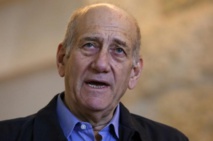 "Le comité (de libération conditionnelle) a accepté tous nos arguments", a affirmé Me Shani Illouz à la radio publique israélienne. "Olmert sera libéré dimanche", a précisé l'avocat, soulignant cependant que le ministère de la Justice pourrait faire appel de la décision.

Chef du gouvernement de 2006 à 2009 et âgé de 71 ans, Ehud Olmert emprisonné depuis février 2016, est le premier ex-chef de gouvernement israélien à purger une peine de prison.

M. Olmert avait demandé une réduction de peine, mais aucune raison n'a été donnée dans l'immédiat quant à la décision sur une libération anticipée. Une déclaration sur l'affaire devrait être publiée ultérieurement.

S'il est libéré dimanche, il aura purgé les deux tiers de sa peine de prison.

Il avait démissionné du poste de Premier ministre en septembre 2008, la police ayant recommandé son inculpation pour pots-de-vin, mais il a exercé ses fonctions jusqu'à mars 2009, quand le dirigeant du parti Likoud, Benjamin Netanyahu, a prêté serment comme Premier ministre, un poste qu'il occupe toujours.

M. Olmert est le dernier Premier ministre israélien à s'être investi dans des négociations, intensives mais infructueuses, pour faire la paix avec les Palestiniens.

La décision du comité de libération conditionnelle survient quelques jours après son hospitalisation, le 20 juin, après des douleurs à la poitrine.

L'ancien Premier ministre a subi des examens médicaux dont les résultats ont montré qu'il était en bonne santé, et est retourné en prison.

- Vague de soutien -

Une photo de M. Olmert, hagard, dans des tenues d'hôpital mangeant avec des ustensiles en plastique a été partagée sur les réseaux sociaux, suscitant une vague de soutien au sein de l'opinion publique mais aussi de la classe politique et des appels ont été lancés pour sa libération anticipée.

Mais en dépit d'une libération anticipée immédiate, M. Olmert pourrait faire face à de nouvelles poursuites pénales.

L'ancien Premier ministre est en effet au centre d'une polémique, après une perquisition de la police ordonnée par le Parquet à la mi-juin dans les bureaux de son éditeur pour saisir les manuscrits de ses mémoires, qu'il est en train d'écrire.

La police a confisqué les documents dans les bureaux de Yediot Books, maison d'édition appartenant au quotidien à grand tirage Yediot Aharonot, considéré comme critique vis-à-vis du Premier ministre Netanyahu.

Le ministère de la Justice avait indiqué que certains des passages des mémoires de M. Olmert contiendraient des informations classifiées "susceptibles de porter gravement atteinte à la sécurité de l'Etat".

Selon le Yediot Aharonot, lors de sa perquisition, la police a aussi saisi le manuscrit d'un livre que le journaliste Ben Caspit, considéré comme un critique virulent de M. Netanyahu, est en train d'écrire sur le Premier ministre, ainsi que le manuscrit d'un ouvrage de l'ex-ministre de la Défense Moshé Yaalon, considéré comme un adversaire politique de M. Netanyahu.

Toujours selon le quotidien, la police a perquisitionné le domicile de l'éditeur qui travaille sur les mémoires de Ehud Olmert pour Yediot Books.

L'enquête se poursuit et le bureau du Procureur doit annoncer dans les prochains jours si M. Olmert sera poursuivi dans cette affaire.

La peine de prison, au départ de 27 mois, portait sur une peine de 18 mois pour des pots-de-vin touchés dans le cadre du pharaonique projet immobilier Holyland à Jérusalem lorsqu'il était maire de la ville, entre 1993 et 2003, et huit mois d'incarcération pour une affaire de fraude et corruption outre un mois pour entrave à la justice.
Trump's aides end all doubt about whose side they'll be on in the next great peace process
We try to avoid giving the "peace process" too much credibility because it was supposed to deliver Palestinians sovereignty 20 years ago (or 70) and it never has. But recent days have seen several incidents that have dashed any thought that Donald Trump would be neutral or an honest broker. So here we go again. A week ago Jason Greenblatt, Trump's longtime real-estate lawyer and special representative for Middle East peace, went out to Israel and Palestine and spent most of his time on the Israeli side of the equation: sitting shiva with the family of an Israeli police officer allegedly killed by three Palestinians inside occupied Jerusalem and describing that as an act of terrorism - "She was murdered by terrorists." Greenblatt also prayed at the Western Wall and chatted up the prime minister, Benjamin Netanyahu.

Well-trained: US senators propose another $558M for Israeli missile defense
A Senate committee markup of the 2018 Pentagon funding bill would give $705 million to Israeli "cooperative" missile defense programs, a $588 million increase from the budget request made by President Donald Trump. The Senate Armed Services Committee draft of the 2018 National Defense Authorization Act (NDAA) would allocate $268.5 million for research, development, testing and evaluation for "multi-tiered missile defense systems" and another $290 million for purchasing them. The American Israel Public Affairs Committee (AIPAC) identified the systems that would benefit from the funding as Iron Dome, David's Sling, Arrow-2 and Arrow-3. "These funds will help Israel defend its citizens against rocket and missile threats, and contribute to America's missile defense programs," AIPAC said Thursday, in a statement thanking the Senate and House armed services committees. The David's Sling weapon system and the Arrow program would receive $120 million apiece, while $92 million would go towards Israeli procurement of Tamir interceptors for the Iron Dome short-range system through co-production in the United States, according to the Senate committee markup. The 2018 Senate proposal would be a $105 million increase over the funds approved for 2017, AIPAC noted. "As Israel faces dramatically rising security challenges, AIPAC urges inclusion of these vital funds in the final versions of the Fiscal Year 2018 defense authorization and appropriations bills," the lobbying group said. Comment: Israel would have little to no 'dramatically rising security challenges' if it minded its business, didn't force settlements on others' land, wasn't committing Palestinian genocide and didn't bomb Syria over false provocation. But that is just not how pathocrats operate.

Assia Djebar's 81st Birthday
Date: June 30, 2017
Many women achieve greatness, but few become "Immortal." Assia Djebar was the first woman from the Maghreb to be given the "Immortal" title, as a member of the Académie Française.
Born Fatima-Zohra Imalayene on this date in 1936, the Algerian novelist, translator, and filmmaker used the pen name Assia Djebar. She was the first Algerian woman to be admitted to the country's top literary university, the Ecole Normale Superieure. Djebar published her first book at 21; by the time she was 30, she had written 4 novels in French. She quickly became one of North Africa's most influential writers.
A feminist, Djebar wrote about women's independence and encouraged Algerian women to forge their own paths and find their unique voices. She believed that education was the key to giving women a voice in society, and in 1962 began teaching history at the University of Algiers. Her work inspired many women to express themselves freely.
Today's Doodle reflects a scene from the first chapter of Djebar's novel Fantasia, in which she explores the history of Algeria through her experiences as a young girl.
Location: Algeria, Bahrain, Egypt, Iraq, Jordan, Kuwait, Lebanon, Libya, Morocco, Oman, Palestine, Qatar, Saudi Arabia, Tunisia, United Arab Emirates
Tags: Birthday, writer, novelist, Literature
32 House Dems Sign Anti-Israel Letter from Pro-Hamas, pro-BDS Groups
There are few surprises here. Just the inevitable descent of the Democrats into the fever swamps of hatred and extremism.
According to the anti-Israel group behind the Congressional letter, "The effort to gather signatories to the letter was supported by a coalition of human rights organizations including U.S. Campaign for Palestinian Rights, CODEPINK, Jewish Voice for Peace, and American Muslims for Palestine."
American Muslims for Palestine has been linked to Hamas. Jewish Voice for Peace, which is neither Jewish nor peaceful, is a BDS group. This is what the Dems are mainstreaming.
32 Democrats in Congress signed on to a letter circulated by a group that even the ADL had described as having its "organizational roots in the now-defunct Islamic Association of Palestine (IAP), an anti-Semitic group that served as the main propaganda arm for Hamas in the United States."
It won't surprise you to learn that Keith Ellison tops this list. Or that Betty McCollum, Earl Blumenauer and Mark Pocan are also there. Pocan recently got caught sponsoring an anti-Israel forum. And is turning into a reliable anti-Israel hack on the Hill.
Then there's Hank Johnson, who called Jews terminates, Barbara Lee, James McGovern, Andre Carson, Anna Eshoo, John Conyers, Luis Gutierrez, Peter DeFazio, Marcy Kaptur, Eleanor Holmes Norton, Karen Bass, Eddie Bernice Johnson, Roy Khanna, Zoe Lofgren, Bobby Rush, Peter Welsh, David Price, Alan Lowenthal, Donald Beyer, Chellie Pingree, Salud Carbajal, Gwen S. Moore, Danny Davis, Jackie Speyer, Jared Huffman, Tulsi Gabbard and Pramiya Jayapal.
So there's the usual Prog caucus gang. And a sizable heaping of Congressional Black Caucus people. Anyone with a leftover crush on Tulsi Gabbard as the one good Dem would do well to drop it.
A particular note of disgrace here has been struck by Alan Lowenthal. The leftist won his last race by a limited margin. It remains to be seen what the voters will think of his role in this.
Comment on There's no Pride in Israeli occupation of Palestine by Theo Anonis
If you would bother to do about a minute's research, you will realize how accurate my statements are, but again, it's not up to me to educate you. Again, and I grow weary of continuing to spotlight the simplicity of the solution; if you don't want "terrorists", or as they are often known "freedom fighters" in your midst, allow them the dignity of self-determination. When the oppression is gone, so is the need for violence. Simple as that.

Comment on There's no Pride in Israeli occupation of Palestine by Theo Anonis
I am a rational, logical, thinking being. As of yet, no archaeological evidence exists of the Kingdoms you claim to exist, even though there is ample evidence of other kingdoms of equal, or older ages. Why is that I wonder? And, I think you might be blowing a gasket now with your proposition to propel me to violence. I'm an advocate, and I act in the way I see fit for my own causes.

Comment on There's no Pride in Israeli occupation of Palestine by lnm3921
There is no logic in anything you say. Only your opinions and insane support for terrorism! There is no science behind your rantings for Palestinian suicide bombings and no nation that doesn't promote terrorism itself would agree there is! It's just political propaganda to push your agenda! You don't educate you only babble Dr. Frankenstein! We've had enough of your monster! You should be on a watch list by homeland security! You're not stable Mabel!

Comment on There's no Pride in Israeli occupation of Palestine by lnm3921
Who the heck do you think you are to expect arrogantly for proof of Israel's claims to the land over Palestinians or the existence of King's David and Solomon ruling those lands 3000 years ago to say you don't have to prove anything?!!!! You also cowardly dodge the call to blow yourself up! If innocent lives don't matter surely you don't! Give yourself up for your convictions!

Comment on There's no Pride in Israeli occupation of Palestine by Theo Anonis
Awwww. Sounds like you are getting flustered by my relentless logic. I don't allege the recognition of the State of Palestine, by 3/4ths of nations, it's fact. I don't allege the recognition of the occupation, it's also a fact. But it's not up to me to educate you, simply do a bit of research. Oh, and by the way, I have a science background, and religious texts are NOT academically valid references.

Comment on There's no Pride in Israeli occupation of Palestine by Theo Anonis
I don't have to prove anything. I'm not making any claims that the Palestinians were there for thousands of years. In fact, they likely didn't migrate to the Levant until about 700AD or later, but that's not the issue. The partition of mandate Palestine was established and has yet to be implemented. But you can take that up with the international community that has either recognized the occupation or the State of Palestine. This website brought to the forefront an important issue. The government of Israel, as it does so many times, has used, and supported select groups for propaganda or hasbara purposes and the LGBTQ community of Israel seems to be falling into lock step. Those who are oppressed and repressed can often be pushed to the breaking point. Look up the White Night riots, if you're looking for something a little closer to home.

Comment on There's no Pride in Israeli occupation of Palestine by lnm3921
Do they now. I'm sure the same number you allege do that don't acknowledge your by any means necessary philosophy of terrorism including Palestinian suicide bombings! Since you do, why not fly over there and blow yourself up for Palestine? Good riddance! Oh, and in regards to your disputing the existing of Kings David and Solomon, I noted today in reading about them that the Quran acknowledges their existence not just the Hebrew and Christian bible!

Comment on There's no Pride in Israeli occupation of Palestine by Theo Anonis
To date three quarters of the nations on the planet have recognized the State of Palestine and have diplomatic relations with it. Even those countries that don't recognize it as a State, still recognize that the West Bank, Gaza and East Jerusalem are occupied territories. So, I think that you will have to convince the international community that you believe that Palestinian territories are not under occupation. Good luck with that. To the occupier, those trying to free themselves from the yolk of oppression will always be terrorists. Occupation by a military force IS violence perpetrated against occupied, mostly defenseless civilians. And, as such, reciprocal violence, by those same civilians, is akin to self-defense and justified.

Why this priest isn't afraid of Christianity's waning influence
New York City, N.Y., Jun 30, 2017 / 03:02 am (CNA).- With Catholic proposals to literally head for the hills in response to Christianity's ever-lessening influence in secular culture, the leader of a global ecclesial movement has a provocative statement:

This is actually a great time for the Church.

"As a matter of fact," says Father Julian Carron, "it is a precious occasion to verify the validity of the Christian proposal."

Already garnering some notable attention since its release, a new book by Fr. Carron called "Disarming Beauty" takes on the question of the Church's relevance amid modern society's most pressing challenges. From terrorism to consumerism, "rights" culture to marriage and family, the book examines the plight of our current world and invites Christians to respond – not from a place of fear, but from the joy of their original encounter with the living person of Christ.

"The fact that the Church is no longer a moral majority is liberating; it allows us to rediscover the heart of the Christian event," he told CNA. "The Church will survive and thrive only through Her witness."

Fr. Carron heads Communion and Liberation, which originated in the 1950s with Italian priest Msgr. Luigi Giussani. The international movement focuses on the actualization of man's faith by living the Christian presence within community.

Please read below for our full interview with Fr. Carron:

Why 'Disarming Beauty'? What does the title mean to you?

The book speaks of the beauty of Christian faith, of its power and its attraction. When God takes on flesh, He strips Himself of His own power, entering into the history and poverty of the human condition, revealing to everyone the truth of His power. This is how Christianity, the greatest revolution of all time, began. Christ is the exemplar of a way of communicating truth that needs no other means beyond the beauty of truth itself. The book speaks primarily of this beauty, which is not just an aesthetic or sentimental one. Like all beautiful things, Christianity needs no other defense, other then its own beauty, to be communicated. With the expression "disarming beauty" I wanted to say: "We Christians, do we believe in the fascination that the disarming beauty of the faith can exercise?" With the phrase "disarming beauty," I propose a Christian presence that would be sufficiently attractive so as to make life more interesting for everyone.

What exactly does beauty 'disarm' us of? How does it do that?

Beauty disarms us from our narrow way of looking at ourselves and at reality; it opens our minds and our eyes to the totality of reality, of the real. The attractiveness of beauty moves us affectively, so much so that it allows reason to become truly opened to all the factors of reality. We discover this openness in Christ's gaze on reality; we are surprised by the way Jesus looks at the publicans, at Zacchaeus or Matthew, or at the crowd. How is his gaze different from the one of the Pharisees, which reduces the person to his ability or his ethical performance? Jesus' gaze at Zacchaeus helps him discover himself, awakening his self-awareness, something none of the Pharisees' reproaches could do. We can say the same about the Samaritan woman, or the tenth leper. We understand the shock that His presence provoked: "We never saw anything like this."

What do you perceive as the single greatest threat in modern society?

I think it is feeling adrift, destabilized, alone, and uncertain. Most propose to fight these emotions with walls, or changes in the system at the institutional level (as depicted by T.S. Eliot). Men and women today wait for, perhaps unconsciously, the experience of an encounter with people for whom life is "solid" in the midst of change. What will wake people up today is a human impact, an event that echoes the initial event that occurred when Jesus raised His eyes and said, "Zacchaeus, hurry down. I want to stay at your house today." I believe that the present era is a great opportunity to witness to the disarming beauty of Christianity, and to verify the fascination of the Christian event, which does not require a context to protect it.

Why is education so important? Why do you say it's the greatest challenge the Church faces?

We see so many students and teachers passive, skeptical, and even bored. Since we don't know what to do, we manage the symptoms. Yet, we must face the challenge. The challenge for the educator is to reawaken desire, to experience the restlessness which St. Augustine speaks about. To do so, we must introduce students to a relationship with reality in its totality, with all of its beauty and meaning.

For this reason, it is necessary to put the person at the center, to teach students to look at the world with their own eyes, to think with their own heads, thus developing a critical spirit that makes their "I" more of a protagonist and less a spectator, more a leader and less a follower, more a citizen and less a subject.

This dynamic is only possible when a teacher is a witness to this relationship with reality, not as one who imposes herself or her way of seeing things upon others, in an authoritarian way, but someone who challenges the other by her own way of living.

What changes must the Church make not only to survive, but thrive in today's modern culture?

Christians are faced with an unprecedented challenge. Yet, we are not afraid of wide-ranging dialogue, without any privileges. As a matter of fact, it is a precious occasion to verify the validity of the Christian proposal. The fact that the Church is no longer a moral majority is liberating; it allows us to rediscover the heart of the Christian event. The Church will survive and thrive only through Her witness.

Arguably, though, there are a lot of Catholics who do not find it "liberating" that the Church is no longer the moral majority. Many are actually afraid of this phenomenon, and feel as though Catholics either have to isolate from culture or hold even more tightly to the tenets of Christianity as an increasingly extreme counter-witness. What do you say to this?

That the Church is no longer the moral majority is a fact. It's useless to complain. The fact that many Catholics are afraid of this situation shows the lack of certainty in the unarmed beauty of faith, causing them to either isolate themselves from the culture to 'preserve' the faith, or to see their presence in society as a counter-reaction. To describe what kind of presence is needed today, this observation may be useful:

When we have to defend something in the context of a debate, in order to make our response stronger, we almost unconsciously accept the way the other frames the issue. In doing so, we allow our position to be determined by its opposition. It is reactive instead of being an original position, that is, a position that comes from our experience of faith. This leads to further reducing Christianity, or its testimony, to the mere repetition of a doctrine, of some values or ethics. (Disarming Beauty, pp. 70-71).

Christian faith was born in a pluralistic society in Palestine and spread throughout a multicultural Roman empire. The first Christians based the communication of their faith only in their own witness. Their free and joyful position sprang from the core of their faith, not from fear of the world. "Man today expects, perhaps unconsciously, the experience of an encounter with people for whom the fact of Christ is such a present reality that their life is changed. What will shake up men and women today is a human impact; an event that echoes the initial event, when Jesus raised His eyes and said, 'Zacchaeus, hurry down. I mean to stay at your house today.'" (Luigi Giussani to the Synod on the Laity, 1987).

You reference the malaise of "lethargy and existential boredom." How do modern men and women regain a sense of wonder and desire in front of their lives? In your view, what is the first step, and what is Church's role in this?

The first step is to encounter somebody who reawakens us from our lethargy and boredom. Regardless of the human situation, something unforeseen is always possible, something unexpected, which makes us regain the sense of ourselves. The Church has a unique possibility to offer a big contribution to the modern situation if she rediscovers the real nature of Christianity as an event, an event that reawakens the person, just as we see in the Gospels.

How do you encounter someone who awakens you? Is there a danger of moral subjectivity, here? Does one just follow anything that attracts?

You can see this when you meet someone who awakens you in your own experience like when you fall in love with someone. You don't need anybody else assuring you that it is that particular person who has awakened you from your apathy, or your meaningless life. It's something objective, something that comes out of you. We can use the same method looking at the origin of Christian faith. As then-Cardinal Ratzinger said in 1993: "we can recognize only something that raises a correspondence in us." Anybody can recognize Christ "because he corresponds to the nature of man…the longing for the infinite which is alive and unquenchable within man." In the opening lines of Deus Caritas Est, he brought this to everyone's attention: "Being Christian is not an ethical choice or a lofty idea, but the encounter with an event, a person who gives life a new horizon and a decisive direction." The person of Jesus is such a great and precious good, as He alone fully corresponds to the human thirst for happiness. And, the exceptional correspondence He brings about in those who meet him makes them capable of being in relationship with reality in an absolutely gratuitous way.

You speak of dialogue in the book a lot. How is this possible and why is it essential?

Dialogue is crucial because it is the possibility for a person to enter into a relationship with the other's experience. Sharing our own experiences with others, welcoming the experiences of others, is the only way to enrich our life.

Freedom in dialogue comes from the esteem one has for the experience of the other. This esteem permits one to enter into relationship with the richness of the experience of another person – in order to enrich one's own perspective. We can say with Terence: "Nothing human is foreign to us." And when one has this certainty, he or she has no problem entering into a dialogue.

Why is it important for Christians to defend religious freedom?

Because of the relationship between truth and freedom. The Second Vatican Council enables us see that there is no other way to communicate truth than through freedom. Reason is the nature of truth, and truth needs only its own beauty to communicate itself. "The truth cannot impose itself except by virtue of its own truth."

Christian faith requires the use of reason and freedom. Without these two, Christianity isn't the least bit interesting. Today, therefore, only in a free environment will Christian faith be able to interest people, because for modern men and women (and in this the Enlightenment has played a foundational role), there is no greater good than freedom. No one today would think of proposing or imposing something that goes against freedom.

With the collapse of what was at one time evident (family, marriage, work, relative peace in our cities), where do we begin again?

The same way they did 2000 years ago, with a witness. Jesus introduced such a newness in history that people who met Him remained speechless, even to the point to saying: "We have never have seen anything like it." There is no way to challenge human reason and freedom other then a life – the more fascinating life of a witness. People need to see and touch again, in a tangible way, the values that today are in crisis.


Best of 2014: Graphic Novels
So Graphic Novels! This has been a more recent love that I acquired as a result of blogging. I didn't read that many this year, but the ones I read for the most part were outstanding. Here are my favorites...I'm quite pleased at how different each of them are from another.
Watchmen - Alan Moore: I read this at the behest of my son, and I thanked him afterward. This is so much more than a comic. It is a mystery, it is layered and complex, it folds in history and politics and made my brain tingle! This is what all "comics" and superhero lore should strive to be.
Blankets - Craig Johnson: I'm a little late to the party on this one. I'd heard so much about it over the years, so I finally ordered it from the library. It is a whole different type of GN than Watchmen. It is a autobiography about Johnson's life, starting with some traumatic incidents in his childhood, a first love he meets at camp as a teen, and his life as a young adult. He struggles with love, loss and religion and is heartfelt.
Palestine - Joe Sacco: This GN was recommended by a whole list of other GN authors as being one of the best. It is different from the other books listed here in that it is gritty, investigative journalism put into illustration. We always hear stories from the Israeli point of view in our media...here is a chance to see things from the other side of the street, from the perspective of the common Palestinian. This book is used in university classrooms, and with good reason. I'll be rereading this one.
Saga - Brian K. Vaughan: I had to give this series special mention. None of the three installments have received more than 4 stars from me, but as a whole, they are a wondrous diversion into fantasy. It is hard to describe the bizarre setup, but Wikipedia states it is a cross between Star Wars, Game of Thrones, Lord of the Rings and Romeo & Juliet. So there you go, I'm sure that cleared things up! It is a classic story of revenge, warring ethnicities, and forbidden love. The imagery alone is worth your time. Even if none of this sounds the least bit interesting, give it a shot. You may find yourself getting sucked in just like me.
Israel, American Jewry and Trump's GOP
Earlier this month Norway, Denmark and Switzerland did something surprising.
Norway announced that it was demanding the return of its money from the Palestinian Human Rights and Humanitarian Law Secretariat, for the latter's funding of a Palestinian women's group that built a youth center near Nablus named for PLO mass murderer Dalal Mughrabi.
Denmark followed, announcing it was cutting off all funding to the group.
And last week, the Swiss parliament passed a resolution directing the government to amend Swiss law to block funding of NGOs "involved in racist, antisemitic or hate incitement actions."
For years, the Israeli government has been urging these and other European governments to stop funding such groups, to no avail. What explains their abrupt change of heart?
In two words: Donald Trump.
For years, the Obama administration quietly encouraged the Europeans to fund these groups and to ratchet up their anti-Israel positions. Doing so, the former administration believed, would coerce Israel to make concessions to the PLO.
But now, Trump and his advisers are delivering the opposite message. And, as the actions by Denmark, Norway and Switzerland show, the new message is beginning to be received.
If the US administration keeps moving forward on this trajectory, it can do far more than suspend funding for one terrorism-supporting Palestinian NGO. It can shut down the entire BDS industry before Trump finishes his current term in office.
To understand what can and ought to be done, it is first important to understand the nature of the BDS movement. Under the catchphrase BDS, two separate campaigns against Israel and against Jews are being carried out.
The first BDS campaign is a campaign of economic warfare. The focal point of that campaign is Europe. The purpose of the campaign is to harm Israel's economy by enacting discriminatory, anti-Israel trade policies and encouraging unofficial consumer and business boycotts of Israeli firms and products.
The US Congress can end this economic war against Israel by passing laws penalizing European states for engaging in trade practices that breach the World Trade Organization treaties. The US Treasury Department can also push strongly and effectively for such an end in its trade negotiations with the EU. The Treasury Department can also investigate whether and how EU trade practices toward Israel constitute unlawful barriers to trade.
Unlike the situation in Europe, where the BDS economic war against Israel is fairly advanced, efforts in the US to mount economic boycotts of Israel hit an iceberg early on due to the swift preemptive actions taken by state legislatures.
In 2015, then-South Carolina governor Nikki Haley became the first governor to sign a law barring her state government from doing business or investing in companies that boycott Israel. Last week Kansas became the 21st US state to pass an anti-BDS law along the same lines. Last month, all 50 state governors declared opposition to BDS.
The second BDS campaign being carried out against Israel is a form of political and social warfare.
Its epicenter is US academia. Its purpose is to erode US support for Israel, by making it politically unacceptable and socially devastating to publicly voice support for Israel on college campuses and more generally in leftist circles.
As is the case with the economic BDS campaign, the best way to defeat political BDS is through state and federal government action. If state and federal governments withheld funding to universities and colleges that permit BDS groups to operate on their campuses, campus administrators, who to date have refused to lift a finger against these hate groups, would be forced into action.
If the US Education and Justice departments opened civil rights investigations against major BDS groups for antisemitic bigotry, campus administrators would finally begin banning them from their campuses.
For many Israelis, the notion that defeating BDS is a job for the US government rather than for grassroots, American Jewish activists, will come as a surprise.
When Israelis think about the BDS movement, they tend to think that the American Jewish community is the place to turn for assistance.
This is not merely incorrect.
As two studies published in the last few weeks show, the notion that Israel can look to the American Jewish community for help with anything is becoming increasingly dubious.
To be sure, there are several American Jewish groups that devote massive resources to combating BDS on campuses. But their actions are tactical.
They fight specific BDS resolutions coming to votes before student councils. They train pro-Israel students to defend Israel to their peers.
While helpful, none of these actions constitutes a serious challenge to the movement.
On a strategic level, the effective moves made to date against BDS have been initiated by Republicans.
Alan Clemmons, the South Carolina lawmaker who initiated the anti-BDS bill in his statehouse and has since gone on to spearhead the state government anti-BDS drive nationally, is a Christian Zionist.
Clemmons didn't act out of concern for South Carolinian Jews. The Jewish community of South Carolina numbers a mere 20,000 members. The state-by-state anti-economic BDS campaign is neither the brainchild of any major Jewish group nor the product of their efforts.
So, too, to the extent that the Trump administration and the Republican-controlled Congress take action to defeat BDS on campuses and in Europe, they won't be answering the call of their Jewish constituents. American Jews vote overwhelmingly for the increasingly anti-Israel Democratic Party. And while making up a mere 2% of the US population, American Jews contributed 50% of the donations to the Democratic Party in the 2016 elections.
This then brings us to the two studies of the American Jewish community and its future trajectory.
The first study was published by the Jewish Agency's Jewish People Policy Institute. It analyzes the data from the 2013 Pew survey of American Jewish attitudes. The Pew survey demonstrated that the Jewish identity of American Jews is growing increasingly attenuated and superficial.
Famously, the study noted that while 19% of American Jews said that they view observance of Jewish law as an essential part of their Jewish identity, 42% said they viewed having a good sense of humor as an essential part of their Jewish identity.
The JPPI study analyzed the Pew data regarding rates of marriage and childbearing among American Jews aged 24-54. The study started with the data on intermarriage. Sixty percent of non-haredi American Jews are married to non-Jews. A mere 32% of married American Jews are raising their children as Jewish to some degree.
From there, the JPPI study considered marriage and childbirth rates in general. It works out that a mere 50% of American Jews between 24 and 54 are married. And a mere 40% of American Jews between those ages have children living with them. In other words, the majority of adult American Jews are childless.
The JPPI study tells us two important things.
First, in the coming years there will be far fewer American Jews. Second, among those who are Jewish, their Jewish identity will continue to weaken.
Clearly, it would be unwise for Israel to believe that it can depend on such a community to secure its interests in the US for the long haul.
The second study shows that not only can Israel not expect the American Jewish community to help it maintain its alliance with the US. The number of American Jews willing to spearhead anti-Israel campaigns is likely to grow in the coming years.
The second study was produced by Brand Israel, a group of public relations experts that for the past decade has been trying to change the way young Americans think about Israel. The idea was to discuss aspects of Israel that have nothing to do with the Palestinians, with an emphasis on Israel as a hi-tech power. The hope was that by branding Israel as the Start-Up Nation, leftists, who support the Palestinians, would still support Israel.
Fern Oppenheim, one of the leaders of Brand Israel, presented the conclusions of an analysis of the group's work at the Herzliya Conference this week and discussed them with the media. It works out that the PR campaign backfired.
Far from inspiring increased support for Israel, Oppenheim argued that the hi-tech-centric branding campaign made leftist American Jews even more anti-Israel. She related that over the past decade, there has been an 18-point drop in support for Israel among US Jewish students.
To remedy the situation, which she referred to as "devastating," Oppenheim recommended changing the conversation from hi-tech to "shared values."
The problem with Oppenheim's recommendation is that it ignores the problem.
Young American Jews aren't turning against Israel because their values are different from Israeli values. By and large, they have the same values as Israeli society. And if they know anything about Israel, they know that their values aren't in conflict with Israeli values.
Young American Jews are turning on Israel for two reasons. First, they don't care that they are Jewish and as a consequence, see no reason to stick their necks out on Israel's behalf.
And second, due in large part to the political BDS campaign on college campuses, supporting Israel requires them to endanger or relinquish their ideological home on the Left. Since their leftist identities are far stronger than their Jewish identities, young American Jews are joining the BDS mob in increasing numbers.
This then brings us back to BDS.
The only way to diminish the groundswell of American Jews who are becoming hostile toward Israel is to defeat the forces of political BDS on campuses. To do this, Israel should turn not to the Jewish community but to evangelical Christians, the Trump administration and the Republican-controlled Congress.
As for the American Jews, Israel needs to stop viewing the community as a resource and begin to view it as a community in crisis. To this end, the most significant contribution Israel can make to the American Jewish community - particularly to non-Orthodox American Jews - is to encourage them to make aliya. Assuming that current trends will continue, the only way non-Orthodox American Jews can have faith their grandchildren will be Jewish is for a significant number of them to make aliya.
No, this won't appeal to all American Jews. But nothing Israel does will. Israel's job isn't to reach the unreachable. It is to protect its alliance with the US and to help the Jews that remain in the room.
A version of this piece also appeared on The Jerusalem Post.
Fox in the Hen House: Allowing Terrorists to Re-enter Prisons
Recent articles by the IPT and other news organizations have addressed the growing concerns regarding the upcoming release of over a hundred inmates convicted of terrorism related crimes. Experts have spoken on the lack of a bona fide strategy that will address the unique security issues presented when a terrorist is released. The need for post release specialized supervision programs is clear.
The one idea that should not be on the table is to allow them to re-enter prisons to speak with inmates as a religious volunteer. Yet this is exactly what has happened in the Virginia Department of Corrections (VADOC) for the last two years.
Edwin Lorenzo Lemmons, also known as Asad al Salaam, is an employee of the Muslim Chaplain Services of Virginia. He is licensed in the state as an Islamic clergyman authorized to perform marriages and other religious ceremonies. He has been issued a statewide pass to enter any VADOC facility and speak with inmates. He is currently teaching a class in Arabic for inmates. He is also an ex-offender. While that in itself is not unusual, many ex-offenders, in a desire to give back and help others in similar situations, have successfully done so. This particular ex-offender, Edwin Lorenzo Lemmons, (FBI # 939113RA3), is quite unique.
Lemmons' criminal history began in a small rural community in upstate New York. His parents had sent him there from Chicago in hopes of protecting him from the scourge of gang violence and drugs. His first arrest occurred when he was a teenager, and for the next two years he amassed charges ranging from DUI to Burglary, Assault, and finally, Robbery. The last charge resulted in his being sentenced to a term of 2-4 years in a New York State prison. Upon his entrance to a Reception and Classification facility in April of 1996, he declared his religion as Christian. A few months later, after meeting with several inmates of Middle Eastern descent, one, a former Colonel in the Yemeni army and the other, a member of Hamas, Mr. Lemmons informed his counselor that he was changing his religious affiliation to Islam. Following that development, he began to attend Arabic classes taught by another inmate in the Cayuga Correctional Facility. The inmate teacher's name was Abdel Nasser Zaben.
Abdel Zaben, a Palestinian, was born in Jordan in 1969. He illegally entered the United States in 1990, arrested by the NYPD in 1993 for Kidnapping and Robbery, and sentenced to 18 years in prison. Zaben was also the target of an investigation by the Joint Terrorism Task Force who had received confidential information that he had sworn allegiance to Osama bin Laden and was recruiting disenfranchised inmates to his group for training and to fight in the Jihad. At the time he first met with Edwin Lemmons, Zaben worked as a clerk for the prison's Islamic Chaplain . For the next two years he tutored Lemmons in both Arabic and the Koran. When the time for Lemmons' release from prison drew near, inmate Zaben provided him with names and contact information of individuals in the Middle East who would assist Lemmons in his travel and studies.
Following his release, in the fall of 1998, Lemmons had his parole supervision transferred to Florida, and enrolled in the Islamic Center of Gainesville. In March 2000, Lemmons made his first trip overseas to the Middle East. Upon his return from Jordan through New York's JFK Airport and then on to Gainesville, Florida, he approached the president of the Islamic center and asked about fighting in the jihad overseas. The then-president, Mohamed Bahmaid, in an interview with members of the Joint Terrorism Task Force, stated that he tried to discourage Lemmons from any future overseas travel. Lemmons did not heed his advice. Four months later Lemmons made another trip overseas, this time to Egypt. He stayed for three months and while there, according to a reliable source who knew both Lemmons and Zaben, he received "underground tactical training."
Later, while under surveillance by the JTTF, Lemmons was observed at a firing range in Melbourne, Florida with two other individuals, firing AK 47's and SKS assault rifles. They were practicing tactical maneuvers known as "cover & concealment." In addition, authorities received credible information from a reliable source that described Lemmons as someone with extremist Islamic views similar to that of the Taliban. Lemmons himself admitted to extremist views in a recorded conversation with inmate Abdel Zaben. The majority of Lemmon's conversations with Zaben were in Arabic and required the use of government translators. The translators often remarked as to the skill and scholarly approach to the language that Lemmons had acquired. That development caused concern with investigators in June 2003 when monitoring a conversation between Lemmons and Zaben. Lemmons kept saying over and over to Zaben that he needed to learn how to say "Big Truck" in Arabic. He was fluent in Arabic and knew precisely how to say those words. Why was he repeating the phrase, "Big Truck"? Investigators believed this was a coded message about a possible future attack that Lemmons was to be involved with.
That is why on September 6, 2003, members of the FBI's Joint Terrorism Task Force arrested Lemmons in the Orlando airport as he returned from yet another trip to the Middle East. He was charged with possession of a firearm by a convicted felon. But this was no ordinary gun case. This was the result of a joint investigation dubbed "Operation Hades" which included investigators from my Office, the NYPD, the NYSP, and the JTTF. The goal of the investigation was to determine the level of Islamic radicalization in the prison system both here and abroad and also to identify and neutralize any radicalizing influences.
Lemmons was only one of the many radicals we uncovered.
As a result of his plea arrangement, he received a sentence of twenty seven months in the Federal Bureau of Prisons. He was released from prison on May 12, 2006. He continued to have contact with Abdel Zaben and other individuals in the Middle East whom he met during his travels. He has never recanted his extremist views.
The question arises as to why the Muslim Chaplains Services of Virginia would hire someone holding such extremist views. Perhaps they were unaware of Lemmons' background, or perhaps they share the same beliefs as Mr. Lemmons. The MCSVA is a non-profit organization incorporated in 2003 whose stated mission is "to serve incarcerated individuals, ex-offenders, and their families." To accomplish that goal, MCSVA has received funding from various organizations including the Islamic Relief (IRUSA), an organization with ties to the Muslim Brotherhood. Its former global affiliate and current partner organization Islamic Relief Worldwide (IRW) was banned from operating in Israel on allegations the charity funneled funds to Hamas. Later the same year, the United Arab Emirates declared IRW to be a terrorist group.
One of the MCSVA board members, Sa'ad El-Amin, pled guilty to Tax Fraud and sentenced to 37 months in a federal prison. Adding to this, MCSVA is now employing an individual who was radicalized in prison and has spoken of fighting and dying for jihad, namely Edwin Lorenzo Lemmons, also known as Asad al Salaam
Allowing an individual with such radical Islamic views to meet, teach, and influence a particularly vulnerable group of society, incarcerated men and women, is in direct opposition to the FBI's Correctional Intelligence Initiative which seeks to detect, deter, and disrupt the level of violent extremism and radicalization in correctional institutions. It specifically speaks of preventing un-vetted religious clergy and volunteers with extremist views from any interaction with inmates. The DOJ Inspector General's Office has also spoken of this security concern. That inmates could be radicalized while incarcerated and then carry out terrorist attacks after release is a very real concern both here and in abroad.
It seems incredulous to me that, in light of the recent terrorist attacks in the UK and other European countries, carried out in part by individuals radicalized in prison, someone with Mr. Lemmons' background would be allowed to reenter a prison, let alone teach inmates.
When notified of Lemmons' well documented criminal activity since his release from a New York State prison, Melissa Welch, the Operations Support Manager for VADOC, whose office oversees religious volunteers, stated that the approval to allow Mr. Lemmons to visit and teach inmates in Virginia was granted by her predecessor in 2015. She went on to say that the agency is in the process of reviewing how Edwin Lemmons slipped through the cracks and what action VADOC will need to take to correct the security error.
Three crucial steps will be necessary to effectively neutralize this egregious security breach. First, Virginia Department of Corrections Director Harold Clarke should immediately suspend Mr. Lemmons' authorization to enter any correctional facility. Second, an audit/investigation into how religious volunteers are vetted should be conducted, and changes made, to prevent individuals with prior convictions for terror related crimes to gain access to any correctional facility. And thirdly, a list of the names of all the inmates, both in custody or released, who attended any classes or services conducted by Mr. Lemmons should be forwarded to the National Joint Terrorism Task Force that has oversight for the Correctional Intelligence Initiative Program.
Failing to implement these steps will only increase the level of radicalizing influences in the U.S. prison system.
Allowing a fox into the hen house does irreparable harm to all. Allowing a terrorist back into prison will only do the same.
Reply by gypsybiker45
And I will add 11 and 12 to this 11: Israel will not be involved with EU/Turkish clash, but will use this to clean up Palestine issues while everyone is distracted. 12. Putin will get secret Turkish guarantee of controlling Islamic insurgents against Russia by Turkey, Russia will...
Conférence d'Alain Dieckhoff en ligne : Israël-Palestine, un conflit sans fin?
La brillante conférence du directeur du CERI (Sciences Po) est maintenant disponible dans notre zone audio-vidéo. Alain Dieckhoff a rappelé le contexte historique de ce conflit maintenant centenaire, avant de décrire comment il a évolué depuis le début du 20e siècle et d'expliquer ses caractéristiques actuelles.

Do Comedy Central's news shows perpetuate racist stereotypes?
Last night I watched The Daily Show and The Colbert Report at their 8 and 8:30 pm re-air times. As always, I took their commentary as sarcastic, but I wondered whether the rest of their audience did so . . . The commercials that played during the shows made me think that the individuals in Comedy Central's audience probably aren't all considering such shows to be satire. Among the commercials were one of Chevy's "This is Our Country" commercials. This particular commercial was less controversial than those which used images of the World Trade Center and Hurricane Katrina. This commercial used a ranch fence as a timeline for American history, the camera continuously panned left to right, through chronological eras of white ranchers with their Chevy trucks. Another commercial was for Comedy Central's Blue Collar Comedy Tour.
But it wasn't the commercials alone that made me think that the spoof news shows may do more to perpetuate racist stereotypes than to undercut them. It was the way that Stewart and Colbert portrayed the stereotypes and way the audience laughed at them. The stereotypes were mainly of Middle Eastern people, Israelis, Palestinians, Iraqis, Lebanese, and 'general Arabs.' The comics seemed more to be making fun of the people than the stereotypes and the audience seemed to be going along with it, it really disturbed me. Again tonight I watched the re-runs of The Daily Show and The Colbert Report. This time there were less segments which employed Arab stereotypes for laughs, the stereotypes focused on the US political system, and they were funny, I enjoyed them. Maybe I'm too sensitive, or maybe the shows are racist, what do you think?
I dignitari dell'Ordine del Tempio
MAESTRO: doveva risiedere in Terra Santa, perché questo luogo era lo scopo dell'Ordine del Tempio. Veniva eletto da tredici fratelli (8 cavalieri, 4 sergenti e un cappellano), con una procedura complessa. I poteri del Maestro erano comunque limitati e le sue decisioni dovevano essere approvate dal Capitolo. Egli era in ogni caso l'unico ad avere l'ultima decisione sull'impegno alla battaglia.
SINISCALCO: era la seconda carica dell'Ordine. Il suo ruolo era quello di sostituire il Maestro quando questi era assente, con facoltà di sigillare i documenti ufficiali con un sigillo identico a quello del Maestro.
MARESCIALLO: era l'autorità militare dell'Ordine. Sia in tempo di pace che in tempo di guerra, era responsabile della disciplina e della manutenzione delle armi e degli equipaggiamenti. Nelle campagne di guerra, comandava tutti gli uomini armati del Tempio e portava egli stesso il gonfalone. Alla morte del Maestro dell'Ordine, era lui a dare notizia a tutte le commanderie e a riunire i dignitari per l'organizzazione dell'elezione del nuovo Maestro.
DRAPPIERE: era una delle cariche più importanti dell'Ordine. Il Drappiere gestiva tutto il corredo e il vestiario. Egli doveva garantire che tutti i Templari avessero un abbigliamento adeguato e uniforme.
COMANDANTE DELLA TERRA E DEL REGNO DI GERUSALEMME: era il tesoriere dell'Ordine e il capo della Provincia di Terra Santa. Gestiva tutte le transazioni finanziarie e aveva il controllo sulla flotta del Tempio. Aveva inoltre il compito di distribuire i fratelli nelle fortezze e posti di comando in base alle esigenze.
COMANDANTE DELLA CITTA' DI GERUSALEMME: forniva protezione e difesa ai pellegrini franchi in tutta la Palestina. Il Comandante di Gerusalemme e i suoi cavalieri avevano il privilegio della guardia alla Santa Croce.
COMANDANTI DEI CAVALIERI: erano sottoposti al Maresciallo. Ognuno di essi guidava uno squadrone di dieci fratelli cavalieri.
TURCOPOLIERE(sergente): aveva il compito di guidate i cosiddetti "Turcopoli", truppe leggere ausiliarie, originarie della Terra Santa. Comandava anche tutti i sergenti in tempo di guerra.
GONFALONIERE(sergente): comandava tutti gli scudieri e custodiva uno stendardo di riserva per il combattimento.
SOTTO-MARESCIALLO (sergente): era responsabile della manutenzione di tutte le armature e della carovana dei cavalli di riserva nelle spedizioni di guerra. Vigilava sugli scudieri e sulla loro distribuzione.
COMANDANTI DELLE CASE
(in prevalenza sergenti): avevano un potere limitato all'ambito della propria commanderia. Anche se avevano autorità sui fratelli di cui erano responsabili, non potevano esercitare il ruolo di giudice senza il permesso del Capitolo.
Un diplômé participe à la Mission permanente du Canada auprès des Nations Unies
Philippe Genest, diplômé de la maîtrise des HEI en 2011, est agent du service extérieur au Ministère des Affaires étrangères et Commerce international. Lors de la 67e session de l'Assemblée générale de l'ONU, il a été affecté à la Mission permanente du Canada auprès des Nations Unies. Cette Mission est la principale voie de communication entre le Gouvernement du Canada et les Nations Unies à New York. Philippe a été responsable des questions administratives et budgétaires de la Cinquième commission, ainsi que des dossiers liés à la Francophonie et à la réforme du Conseil de sécurité. Son rôle consistait essentiellement à présenter les positions du Canada au cours de rencontres et phases de négociations. À travers ses échanges avec les délégués des autres missions, il s'est efforcé de trouver des terrains d'entente dans les domaines dont il avait la charge.« Ce qui a été particulièrement captivant, c'est de marcher dans les couloirs de l'ONU et de croiser des chefs d'État, hauts fonctionnaires de l'ONU, présidents ou premiers ministres, d'assister en personne à des moments historiques comme le vote sur l'adhésion de la Palestine en tant qu'État observateur non membre à l'ONU », témoigne Philippe.Sur la photo ci-dessous, Philippe explique une des positions du Canada devant l'Assemblée générale au sujet d'une résolution pour laquelle le Canada s'était joint au consensus, mais avait certaines préoccupations. (photo, crédits: UN Webcast: webtv.un.org). « Mon moment le plus fort, sans aucun doute ! » nous dit Philippe.

Sri Lanka: When the whole world isn't watching
Joel Charny
Reuters AlertNet
28 Jan 09

One of the harsh realities of the humanitarian field is that some crises capture public attention, while others do not. The patterns are rather rigid. Crises in Europe and the Middle East, especially Palestine, make headlines. Large-scale natural disasters, even in obscure places, attract interest due to the inherent human fascination with immense forces beyond our control. But crises due to "complex" political conflicts outside the zones of proven public engagement are doomed to obscurity, unless it rises to such a level that "genocide" (read "another Holocaust") can be invoked.

The contrast between Gaza and Sri Lanka prompts these observations. In Gaza, despite restrictions on international humanitarian and media access imposed by the Israelis, the whole world was watching, counting the civilian casualties minute-by-minute, while the global debate swirled on the legitimacy of Israeli and Hamas conduct in the light of international humanitarian law. The conflict and the suffering that it engendered were daily front page news. Now, with at least a temporary halt in hostilities, assessments of the damage in Gaza will proceed and donors will pledge millions of dollars for the rebuilding process.

While Gaza was the world's focus, a conflict that raises similar issues and challenges was proceeding in the Vanni region in the north of Sri Lanka. There, the Sri Lankan military is trying to deal the final death blow to the Liberation Tigers of Tamil Eelam, the guerilla movement that has been fighting for an independent state for the country's Tamil minority in the northern part of the island. As in Gaza, civilians are trapped. Approximately 250,000 people are caught in the conflict zone, people who have already been displaced numerous times and have suffered from the perpetual difficulty of sustaining humanitarian assistance as the 25-year civil war has dragged on.

As in Gaza, the conduct of both sides has been problematic from the perspective of international humanitarian law and human rights. The Tigers are preventing people, including the local staff of UN agencies and their families, from fleeing the conflict zone. The Sri Lankan army is using heavy weaponry to shell areas where civilians are present. An attempt by the Sri Lankan army to set up a safe zone outside its area of operations foundered in the past few days, with dozens of civilians killed amid mutual recriminations by the combatants. Fewer than 5,000 Tamil civilians have managed to escape the Vanni. They are being held in government-run fenced camps in districts bordering the conflict zone with their freedom of movement restricted, even though they are Sri Lankan citizens.

The Sri Lankan government insisted that international staff of humanitarian agencies leave the Vanni in September 2008, and the conflict has drastically reduced the scale of humanitarian operations. There are few independent witnesses of the consequences of the war and the needs of the civilian population. Those present are afraid to speak out for fear of retaliation by one of the parties. The lack of information makes it even more difficult for the world to focus on the conflict, exactly what the government and the Tigers want. They both prefer to act with impunity, while using the atrocities of the other side to score propaganda points within the narrow confines of the national press and the global Tamil solidarity network.

In short, 50% of the civilian population of the Vanni is displaced; humanitarian assistance is sporadic at best; 250,000 civilians are trapped in a conflict zone, and at least 100 have been killed since January 1st; international access is virtually nil. And while on January 26th the Secretary-General was finally moved to issue a statement pleading for respect for international humanitarian law, the world couldn't be bothered. As of January 27th, not even Relief Web was listing Sri Lanka as an on-going crisis on its home page. The dying and wounded in Sri Lanka won't have names or faces.

Bemoaning this neglect won't change it. The blatant disparities in international attention are just part of "the cost of doing business" in the humanitarian field.

To Sri Lankans crying out for solidarity and assistance, there is little to say. The challenge of addressing their needs falls primarily to local organizations with the courage to defy the conflicting parties, while international organizations, with the exception of the International Committee of the Red Cross, are consigned to the sidelines.



Joel R. Charny is vice president for policy with

Refugees International

, a Washington-based humanitarian advocacy organisation. He has extensive experience in Asia for RI, Oxfam America and the U.N. Development Programme. He has managed and assessed emergency response and post-conflict recovery programmes in Cambodia, Sri Lanka and Indonesia.



Israel pursuing a strategy that is placing its long-term future at risk
I came across the following article, written by the Israeli Ambassador to Singapore, in today's edition of TODAY.

Following the Israeli Ambassador's article is an essay by John J. Mearsheimer, professor of political science at the University of Chicago and co-author of The Israel Lobby and U.S. Foreign Policy. I've read the book which he co-authored with Stephen M. Walt, professor of international affairs at JFK School of Government at Harvard University. The controversial book, published in 2007, started out as a controversial essay in 2006 published in the London Review of Books.

(At the end of this post is a video of a 2007 documentary on the Israel Lobby in America)



Read also Stephen M. Walt's essay The myth of Israel's strategic genius and Avi Shlaim's essay How Israel brought Gaza to the brink of humanitarian catastrophe.

Lasting peace in the Middle East...





Accepting the existenceof a Jewish state there, and abandoning the dream of destroying it, is the answer



Thursday • January 22, 2009

Ilan Ben-Dov
Israeli Ambassador to Singapore

THREE weeks of fighting in Gaza have once again put the Middle East at the focal point of the international media.

Now, after another round of violence has ended, we have to ask ourselves again, what is the real root of the problem? What is the key which will lead us to peace in the Middle East?

The basic Arab argument is that the root of the problem is occupation. The Arab world accuses Israel of controlling occupied Arab territories and claims that this is the main issue which prevents peace in the Middle East.

This argument is utterly baseless. The Israelis believe that the root of the problem is the very fact that a large fraction of the Arab-Islamic world still rejects Israel's right to exist, and rejects the basic right of Jews to live in their independent state of Israel.

Israel has shown in the past that in order to achieve peace, it is ready for territorial concessions, exactly as it did when it signed a peace treaty with its neighbour in the south, Egypt, and its neighbour in the east, Jordan. In both these cases, the dispute over territory was not an obstacle to peace.

Moreover, Israel endorses the establishment of a Palestinian independent state that will live in peace next to it.

In the last two military confrontations in the Middle East — the one with the Hezbollah in Lebanon, and the one with Hamas in Gaza — Israel had to defend itself from radical Muslim terrorist organisations which are motivated by extreme religious, Jihadistic ideology that calls for the destruction of Israel.

It is time to reveal these facts loud and clear: Both Hamas and Hezbollah are heavily and directly influenced by Iran. It is the same Iran whose President is calling for the annihilation of Israel, the same Iran which does everything possible to sabotage and to harm any attempt of a dialogue and reconciliation between the Palestinians and Israel.

Iran does not only supply the ideological basis for Hezbollah and Hamas, it supplies them with huge amounts of weapons, ammunition and money.

It is also important to answer the question of what exactly do Hamas and Hezbollah mean by speaking about "occupied territories"? For them, the whole of Israel is considered a so-called "occupied territory". They do not distinguish between Gaza and Tel-Aviv, between the West Bank and the city of Haifa. For the Iranian President who supports them, Israel must be "wiped out of the map".

Should this lead us to despair? Of course not.

The Middle East is nowadays divided into two parts. The first is the radical, fundamentalistic-jihadistic part that dreams of the disappearance of Israel from the region. Whoever dreams these dreams is doomed to lead the Palestinians to a deadlock and to many more years of wars, suffering, poverty and hopelessness.

On the other hand, we find the moderate and pragmatic Arab world which aspires to find a peaceful solution based on mutual recognition, justice for both sides and a territorial compromise. Such a solution will pave the way for all people in this region — and especially for the Palestinian people, who have suffered so much in recent years — to a better future.

The key to a lasting solution of the Middle Eastern conflict is therefore not a question of occupied territories. For this question, we can find a compromise.

The real key to a solution is the willingness of the Arab and the Muslim countries to recognise the existence of a Jewish state in the Middle East and to abandon the dream of destroying it.
Another War, Another Defeat
by John J. Mearsheimer
Published in the Jan 26, 2009 edition of The American Conservative



The Gaza offensive has succeeded in punishing the Palestinians but not in making Israel more secure.



Israelis and their American supporters claim that Israel learned its lessons well from the disastrous 2006 Lebanon war and has devised a winning strategy for the present war against Hamas. Of course, when a ceasefire comes, Israel will declare victory. Don't believe it. Israel has foolishly started another war it cannot win.

The campaign in Gaza is said to have two objectives: 1) to put an end to the rockets and mortars that Palestinians have been firing into southern Israel since it withdrew from Gaza in August 2005; 2) to restore Israel's deterrent, which was said to be diminished by the Lebanon fiasco, by Israel's withdrawal from Gaza, and by its inability to halt Iran's nuclear program.

But these are not the real goals of Operation Cast Lead. The actual purpose is connected to Israel's long-term vision of how it intends to live with millions of Palestinians in its midst. It is part of a broader strategic goal: the creation of a "Greater Israel." Specifically, Israel's leaders remain determined to control all of what used to be known as Mandate Palestine, which includes Gaza and the West Bank. The Palestinians would have limited autonomy in a handful of disconnected and economically crippled enclaves, one of which is Gaza. Israel would control the borders around them, movement between them, the air above and the water below them.

The key to achieving this is to inflict massive pain on the Palestinians so that they come to accept the fact that they are a defeated people and that Israel will be largely responsible for controlling their future. This strategy, which was first articulated by Ze'ev Jabotinsky in the 1920s and has heavily influenced Israeli policy since 1948, is commonly referred to as the "Iron Wall."

What has been happening in Gaza is fully consistent with this strategy.

Let's begin with Israel's decision to withdraw from Gaza in 2005. The conventional wisdom is that Israel was serious about making peace with the Palestinians and that its leaders hoped the exit from Gaza would be a major step toward creating a viable Palestinian state. According to the New York Times' Thomas L. Friedman, Israel was giving the Palestinians an opportunity to "build a decent mini-state there—a Dubai on the Mediterranean," and if they did so, it would "fundamentally reshape the Israeli debate about whether the Palestinians can be handed most of the West Bank."

This is pure fiction. Even before Hamas came to power, the Israelis intended to create an open-air prison for the Palestinians in Gaza and inflict great pain on them until they complied with Israel's wishes. Dov Weisglass, Ariel Sharon's closest adviser at the time, candidly stated that the disengagement from Gaza was aimed at halting the peace process, not encouraging it. He described the disengagement as "formaldehyde that's necessary so that there will not be a political process with the Palestinians." Moreover, he emphasized that the withdrawal "places the Palestinians under tremendous pressure. It forces them into a corner where they hate to be."

Arnon Soffer, a prominent Israeli demographer who also advised Sharon, elaborated on what that pressure would look like. "When 2.5 million people live in a closed-off Gaza, it's going to be a human catastrophe. Those people will become even bigger animals than they are today, with the aid of an insane fundamentalist Islam. The pressure at the border will be awful. It's going to be a terrible war. So, if we want to remain alive, we will have to kill and kill and kill. All day, every day."

In January 2006, five months after the Israelis pulled their settlers out of Gaza, Hamas won a decisive victory over Fatah in the Palestinian legislative elections. This meant trouble for Israel's strategy because Hamas was democratically elected, well organized, not corrupt like Fatah, and unwilling to accept Israel's existence. Israel responded by ratcheting up economic pressure on the Palestinians, but it did not work. In fact, the situation took another turn for the worse in March 2007, when Fatah and Hamas came together to form a national unity government. Hamas's stature and political power were growing, and Israel's divide-and-conquer strategy was unraveling.

To make matters worse, the national unity government began pushing for a long-term ceasefire. The Palestinians would end all missile attacks on Israel if the Israelis would stop arresting and assassinating Palestinians and end their economic stranglehold, opening the border crossings into Gaza.

Israel rejected that offer and with American backing set out to foment a civil war between Fatah and Hamas that would wreck the national unity government and put Fatah in charge. The plan backfired when Hamas drove Fatah out of Gaza, leaving Hamas in charge there and the more pliant Fatah in control of the West Bank. Israel then tightened the screws on the blockade around Gaza, causing even greater hardship and suffering among the Palestinians living there.

Hamas responded by continuing to fire rockets and mortars into Israel, while emphasizing that they still sought a long-term ceasefire, perhaps lasting ten years or more. This was not a noble gesture on Hamas's part: they sought a ceasefire because the balance of power heavily favored Israel. The Israelis had no interest in a ceasefire and merely intensified the economic pressure on Gaza. But in the late spring of 2008, pressure from Israelis living under the rocket attacks led the government to agree to a six-month ceasefire starting on June 19. That agreement, which formally ended on Dec. 19, immediately preceded the present war, which began on Dec. 27.

The official Israeli position blames Hamas for undermining the ceasefire. This view is widely accepted in the United States, but it is not true. Israeli leaders disliked the ceasefire from the start, and Defense Minister Ehud Barak instructed the IDF to begin preparing for the present war while the ceasefire was being negotiated in June 2008. Furthermore, Dan Gillerman, Israel's former ambassador to the UN, reports that Jerusalem began to prepare the propaganda campaign to sell the present war months before the conflict began. For its part, Hamas drastically reduced the number of missile attacks during the first five months of the ceasefire. A total of two rockets were fired into Israel during September and October, none by Hamas.

How did Israel behave during this same period? It continued arresting and assassinating Palestinians on the West Bank, and it continued the deadly blockade that was slowly strangling Gaza. Then on Nov. 4, as Americans voted for a new president, Israel attacked a tunnel inside Gaza and killed six Palestinians. It was the first major violation of the ceasefire, and the Palestinians—who had been "careful to maintain the ceasefire," according to Israel's Intelligence and Terrorism Information Center—responded by resuming rocket attacks. The calm that had prevailed since June vanished as Israel ratcheted up the blockade and its attacks into Gaza and the Palestinians hurled more rockets at Israel. It is worth noting that not a single Israeli was killed by Palestinian missiles between Nov. 4 and the launching of the war on Dec. 27.

As the violence increased, Hamas made clear that it had no interest in extending the ceasefire beyond Dec. 19, which is hardly surprising, since it had not worked as intended. In mid-December, however, Hamas informed Israel that it was still willing to negotiate a long-term ceasefire if it included an end to the arrests and assassinations as well as the lifting of the blockade. But the Israelis, having used the ceasefire to prepare for war against Hamas, rejected this overture. The bombing of Gaza commenced eight days after the failed ceasefire formally ended.

If Israel wanted to stop missile attacks from Gaza, it could have done so by arranging a long-term ceasefire with Hamas. And if Israel were genuinely interested in creating a viable Palestinian state, it could have worked with the national unity government to implement a meaningful ceasefire and change Hamas's thinking about a two-state solution. But Israel has a different agenda: it is determined to employ the Iron Wall strategy to get the Palestinians in Gaza to accept their fate as hapless subjects of a Greater Israel.

This brutal policy is clearly reflected in Israel's conduct of the Gaza War. Israel and its supporters claim that the IDF is going to great lengths to avoid civilian casualties, in some cases taking risks that put Israeli soldiers in jeopardy. Hardly. One reason to doubt these claims is that Israel refuses to allow reporters into the war zone: it does not want the world to see what its soldiers and bombs are doing inside Gaza. At the same time, Israel has launched a massive propaganda campaign to put a positive spin on the horror stories that do emerge.

The best evidence, however, that Israel is deliberately seeking to punish the broader population in Gaza is the death and destruction the IDF has wrought on that small piece of real estate. Israel has killed over 1,000 Palestinians and wounded more than 4,000. Over half of the casualties are civilians, and many are children. The IDF's opening salvo on Dec. 27 took place as children were leaving school, and one of its primary targets that day was a large group of graduating police cadets, who hardly qualified as terrorists. In what Ehud Barak called "an all-out war against Hamas," Israel has targeted a university, schools, mosques, homes, apartment buildings, government offices, and even ambulances. A senior Israeli military official, speaking on the condition of anonymity, explained the logic behind Israel's expansive target set: "There are many aspects of Hamas, and we are trying to hit the whole spectrum, because everything is connected and everything supports terrorism against Israel." In other words, everyone is a terrorist and everything is a legitimate target.

Israelis tend to be blunt, and they occasionally say what they are really doing. After the IDF killed 40 Palestinian civilians in a UN school on Jan. 6, Ha'aretz reported that "senior officers admit that the IDF has been using enormous firepower." One officer explained, "For us, being cautious means being aggressive. From the minute we entered, we've acted like we're at war. That creates enormous damage on the ground … I just hope those who have fled the area of Gaza City in which we are operating will describe the shock."

One might accept that Israel is waging "a cruel, all-out war against 1.5 million Palestinian civilians," as Ha'aretz put it in an editorial, but argue that it will eventually achieve its war aims and the rest of the world will quickly forget the horrors inflicted on the people of Gaza.

This is wishful thinking. For starters, Israel is unlikely to stop the rocket fire for any appreciable period of time unless it agrees to open Gaza's borders and stop arresting and killing Palestinians. Israelis talk about cutting off the supply of rockets and mortars into Gaza, but weapons will continue to come in via secret tunnels and ships that sneak through Israel's naval blockade. It will also be impossible to police all of the goods sent into Gaza through legitimate channels.

Israel could try to conquer all of Gaza and lock the place down. That would probably stop the rocket attacks if Israel deployed a large enough force. But then the IDF would be bogged down in a costly occupation against a deeply hostile population. They would eventually have to leave, and the rocket fire would resume. And if Israel fails to stop the rocket fire and keep it stopped, as seems likely, its deterrent will be diminished, not strengthened.

More importantly, there is little reason to think that the Israelis can beat Hamas into submission and get the Palestinians to live quietly in a handful of Bantustans inside Greater Israel. Israel has been humiliating, torturing, and killing Palestinians in the Occupied Territories since 1967 and has not come close to cowing them. Indeed, Hamas's reaction to Israel's brutality seems to lend credence to Nietzsche's remark that what does not kill you makes you stronger.

But even if the unexpected happens and the Palestinians cave, Israel would still lose because it will become an apartheid state. As Prime Minister Ehud Olmert recently said, Israel will "face a South African-style struggle" if the Palestinians do not get a viable state of their own. "As soon as that happens," he argued, "the state of Israel is finished." Yet Olmert has done nothing to stop settlement expansion and create a viable Palestinian state, relying instead on the Iron Wall strategy to deal with the Palestinians.

There is also little chance that people around the world who follow the Israeli-Palestinian conflict will soon forget the appalling punishment that Israel is meting out in Gaza. The destruction is just too obvious to miss, and too many people—especially in the Arab and Islamic world—care about the Palestinians' fate. Moreover, discourse about this longstanding conflict has undergone a sea change in the West in recent years, and many of us who were once wholly sympathetic to Israel now see that the Israelis are the victimizers and the Palestinians are the victims. What is happening in Gaza will accelerate that changing picture of the conflict and long be seen as a dark stain on Israel's reputation.

The bottom line is that no matter what happens on the battlefield, Israel cannot win its war in Gaza. In fact, it is pursuing a strategy—with lots of help from its so-called friends in the Diaspora—that is placing its long-term future at risk.

---
Palestinian David faces a heavily armed, merciless and overbearing Israeli Goliath: How Israel brought Gaza to the brink of humanitarian catastrophe
How Israel brought Gaza to the brink of humanitarian catastrophe
Avi Shlaim, The Guardian, 7 Jan 2009



Oxford professor of international relations Avi Shlaim served in the Israeli army and has never questioned the state's legitimacy. But its merciless assault on Gaza has led him to devastating conclusions



The only way to make sense of Israel's senseless war in Gaza is through understanding the historical context. Establishing the state of Israel in May 1948 involved a monumental injustice to the Palestinians. British officials bitterly resented American partisanship on behalf of the infant state. On 2 June 1948, Sir John Troutbeck wrote to the foreign secretary, Ernest Bevin, that the Americans were responsible for the creation of a gangster state headed by "an utterly unscrupulous set of leaders". I used to think that this judgment was too harsh but Israel's vicious assault on the people of Gaza, and the Bush administration's complicity in this assault, have reopened the question.

I write as someone who served loyally in the Israeli army in the mid-1960s and who has never questioned the legitimacy of the state of Israel within its pre-1967 borders. What I utterly reject is the Zionist colonial project beyond the Green Line. The Israeli occupation of the West Bank and the Gaza Strip in the aftermath of the June 1967 war had very little to do with security and everything to do with territorial expansionism. The aim was to establish Greater Israel through permanent political, economic and military control over the Palestinian territories. And the result has been one of the most prolonged and brutal military occupations of modern times.

Four decades of Israeli control did incalculable damage to the economy of the Gaza Strip. With a large population of 1948 refugees crammed into a tiny strip of land, with no infrastructure or natural resources, Gaza's prospects were never bright. Gaza, however, is not simply a case of economic under-development but a uniquely cruel case of deliberate de-development. To use the Biblical phrase, Israel turned the people of Gaza into the hewers of wood and the drawers of water, into a source of cheap labour and a captive market for Israeli goods. The development of local industry was actively impeded so as to make it impossible for the Palestinians to end their subordination to Israel and to establish the economic underpinnings essential for real political independence.

Gaza is a classic case of colonial exploitation in the post-colonial era. Jewish settlements in occupied territories are immoral, illegal and an insurmountable obstacle to peace. They are at once the instrument of exploitation and the symbol of the hated occupation. In Gaza, the Jewish settlers numbered only 8,000 in 2005 compared with 1.4 million local residents. Yet the settlers controlled 25% of the territory, 40% of the arable land and the lion's share of the scarce water resources. Cheek by jowl with these foreign intruders, the majority of the local population lived in abject poverty and unimaginable misery. Eighty per cent of them still subsist on less than $2 a day. The living conditions in the strip remain an affront to civilised values, a powerful precipitant to resistance and a fertile breeding ground for political extremism.

In August 2005 a Likud government headed by Ariel Sharon staged a unilateral Israeli pullout from Gaza, withdrawing all 8,000 settlers and destroying the houses and farms they had left behind. Hamas, the Islamic resistance movement, conducted an effective campaign to drive the Israelis out of Gaza. The withdrawal was a humiliation for the Israeli Defence Forces. To the world, Sharon presented the withdrawal from Gaza as a contribution to peace based on a two-state solution. But in the year after, another 12,000 Israelis settled on the West Bank, further reducing the scope for an independent Palestinian state. Land-grabbing and peace-making are simply incompatible. Israel had a choice and it chose land over peace.

The real purpose behind the move was to redraw unilaterally the borders of Greater Israel by incorporating the main settlement blocs on the West Bank to the state of Israel. Withdrawal from Gaza was thus not a prelude to a peace deal with the Palestinian Authority but a prelude to further Zionist expansion on the West Bank. It was a unilateral Israeli move undertaken in what was seen, mistakenly in my view, as an Israeli national interest. Anchored in a fundamental rejection of the Palestinian national identity, the withdrawal from Gaza was part of a long-term effort to deny the Palestinian people any independent political existence on their land.

Israel's settlers were withdrawn but Israeli soldiers continued to control all access to the Gaza Strip by land, sea and air. Gaza was converted overnight into an open-air prison. From this point on, the Israeli air force enjoyed unrestricted freedom to drop bombs, to make sonic booms by flying low and breaking the sound barrier, and to terrorise the hapless inhabitants of this prison.

Israel likes to portray itself as an island of democracy in a sea of authoritarianism. Yet Israel has never in its entire history done anything to promote democracy on the Arab side and has done a great deal to undermine it. Israel has a long history of secret collaboration with reactionary Arab regimes to suppress Palestinian nationalism. Despite all the handicaps, the Palestinian people succeeded in building the only genuine democracy in the Arab world with the possible exception of Lebanon. In January 2006, free and fair elections for the Legislative Council of the Palestinian Authority brought to power a Hamas-led government. Israel, however, refused to recognise the democratically elected government, claiming that Hamas is purely and simply a terrorist organisation.

America and the EU shamelessly joined Israel in ostracising and demonising the Hamas government and in trying to bring it down by withholding tax revenues and foreign aid. A surreal situation thus developed with a significant part of the international community imposing economic sanctions not against the occupier but against the occupied, not against the oppressor but against the oppressed.

As so often in the tragic history of Palestine, the victims were blamed for their own misfortunes. Israel's propaganda machine persistently purveyed the notion that the Palestinians are terrorists, that they reject coexistence with the Jewish state, that their nationalism is little more than antisemitism, that Hamas is just a bunch of religious fanatics and that Islam is incompatible with democracy. But the simple truth is that the Palestinian people are a normal people with normal aspirations. They are no better but they are no worse than any other national group. What they aspire to, above all, is a piece of land to call their own on which to live in freedom and dignity.

Like other radical movements, Hamas began to moderate its political programme following its rise to power. From the ideological rejectionism of its charter, it began to move towards pragmatic accommodation of a two-state solution. In March 2007, Hamas and Fatah formed a national unity government that was ready to negotiate a long-term ceasefire with Israel. Israel, however, refused to negotiate with a government that included Hamas.

It continued to play the old game of divide and rule between rival Palestinian factions. In the late 1980s, Israel had supported the nascent Hamas in order to weaken Fatah, the secular nationalist movement led by Yasser Arafat. Now Israel began to encourage the corrupt and pliant Fatah leaders to overthrow their religious political rivals and recapture power. Aggressive American neoconservatives participated in the sinister plot to instigate a Palestinian civil war. Their meddling was a major factor in the collapse of the national unity government and in driving Hamas to seize power in Gaza in June 2007 to pre-empt a Fatah coup.

The war unleashed by Israel on Gaza on 27 December was the culmination of a series of clashes and confrontations with the Hamas government. In a broader sense, however, it is a war between Israel and the Palestinian people, because the people had elected the party to power. The declared aim of the war is to weaken Hamas and to intensify the pressure until its leaders agree to a new ceasefire on Israel's terms. The undeclared aim is to ensure that the Palestinians in Gaza are seen by the world simply as a humanitarian problem and thus to derail their struggle for independence and statehood.

The timing of the war was determined by political expediency. A general election is scheduled for 10 February and, in the lead-up to the election, all the main contenders are looking for an opportunity to prove their toughness. The army top brass had been champing at the bit to deliver a crushing blow to Hamas in order to remove the stain left on their reputation by the failure of the war against Hezbollah in Lebanon in July 2006. Israel's cynical leaders could also count on apathy and impotence of the pro-western Arab regimes and on blind support from President Bush in the twilight of his term in the White House. Bush readily obliged by putting all the blame for the crisis on Hamas, vetoing proposals at the UN Security Council for an immediate ceasefire and issuing Israel with a free pass to mount a ground invasion of Gaza.

As always, mighty Israel claims to be the victim of Palestinian aggression but the sheer asymmetry of power between the two sides leaves little room for doubt as to who is the real victim. This is indeed a conflict between David and Goliath but the Biblical image has been inverted - a small and defenceless Palestinian David faces a heavily armed, merciless and overbearing Israeli Goliath. The resort to brute military force is accompanied, as always, by the shrill rhetoric of victimhood and a farrago of self-pity overlaid with self-righteousness. In Hebrew this is known as the syndrome of bokhim ve-yorim, "crying and shooting".

To be sure, Hamas is not an entirely innocent party in this conflict. Denied the fruit of its electoral victory and confronted with an unscrupulous adversary, it has resorted to the weapon of the weak - terror. Militants from Hamas and Islamic Jihad kept launching Qassam rocket attacks against Israeli settlements near the border with Gaza until Egypt brokered a six-month ceasefire last June. The damage caused by these primitive rockets is minimal but the psychological impact is immense, prompting the public to demand protection from its government. Under the circumstances, Israel had the right to act in self-defence but its response to the pinpricks of rocket attacks was totally disproportionate. The figures speak for themselves. In the three years after the withdrawal from Gaza, 11 Israelis were killed by rocket fire. On the other hand, in 2005-7 alone, the IDF killed 1,290 Palestinians in Gaza, including 222 children.

Whatever the numbers, killing civilians is wrong. This rule applies to Israel as much as it does to Hamas, but Israel's entire record is one of unbridled and unremitting brutality towards the inhabitants of Gaza. Israel also maintained the blockade of Gaza after the ceasefire came into force which, in the view of the Hamas leaders, amounted to a violation of the agreement. During the ceasefire, Israel prevented any exports from leaving the strip in clear violation of a 2005 accord, leading to a sharp drop in employment opportunities. Officially, 49.1% of the population is unemployed. At the same time, Israel restricted drastically the number of trucks carrying food, fuel, cooking-gas canisters, spare parts for water and sanitation plants, and medical supplies to Gaza. It is difficult to see how starving and freezing the civilians of Gaza could protect the people on the Israeli side of the border. But even if it did, it would still be immoral, a form of collective punishment that is strictly forbidden by international humanitarian law.

The brutality of Israel's soldiers is fully matched by the mendacity of its spokesmen. Eight months before launching the current war on Gaza, Israel established a National Information Directorate. The core messages of this directorate to the media are that Hamas broke the ceasefire agreements; that Israel's objective is the defence of its population; and that Israel's forces are taking the utmost care not to hurt innocent civilians. Israel's spin doctors have been remarkably successful in getting this message across. But, in essence, their propaganda is a pack of lies.

A wide gap separates the reality of Israel's actions from the rhetoric of its spokesmen. It was not Hamas but the IDF that broke the ceasefire. It di d so by a raid into Gaza on 4 November that killed six Hamas men. Israel's objective is not just the defence of its population but the eventual overthrow of the Hamas government in Gaza by turning the people against their rulers. And far from taking care to spare civilians, Israel is guilty of indiscriminate bombing and of a three-year-old blockade that has brought the inhabitants of Gaza, now 1.5 million, to the brink of a humanitarian catastrophe.

The Biblical injunction of an eye for an eye is savage enough. But Israel's insane offensive against Gaza seems to follow the logic of an eye for an eyelash. After eight days of bombing, with a death toll of more than 400 Palestinians and four Israelis, the gung-ho cabinet ordered a land invasion of Gaza the consequences of which are incalculable.

No amount of military escalation can buy Israel immunity from rocket attacks from the military wing of Hamas. Despite all the death and destruction that Israel has inflicted on them, they kept up their resistance and they kept firing their rockets. This is a movement that glorifies victimhood and martyrdom. There is simply no military solution to the conflict between the two communities. The problem with Israel's concept of security is that it denies even the most elementary security to the other community. The only way for Israel to achieve security is not through shooting but through talks with Hamas, which has repeatedly declared its readiness to negotiate a long-term ceasefire with the Jewish state within its pre-1967 borders for 20, 30, or even 50 years. Israel has rejected this offer for the same reason it spurned the Arab League peace plan of 2002, which is still on the table: it involves concessions and compromises.

This brief review of Israel's record over the past four decades makes it difficult to resist the conclusion that it has become a rogue state with "an utterly unscrupulous set of leaders". A rogue state habitually violates international law, possesses weapons of mass destruction and practises terrorism - the use of violence against civilians for political purposes. Israel fulfils all of these three criteria; the cap fits and it must wear it. Israel's real aim is not peaceful coexistence with its Palestinian neighbours but military domination. It keeps compounding the mistakes of the past with new and more disastrous ones. Politicians, like everyone else, are of course free to repeat the lies and mistakes of the past. But it is not mandatory to do so.

•

Avi Shlaim is a professor of international relations at the University of Oxford and the author of The Iron Wall: Israel and the Arab World and of Lion of Jordan: King Hussein's Life in War and Peace.



International Day of Solidarity with the Palestinian People; Statements by President of UN General Assembly
This is my playlist of some videos i've collected so far related to the Israeli-Palestinian conflict.


See here for more information about 29 Nov, the International Day of Solidarity with the Palestinian People. See here for my post on the humanitarian crisis in Gaza.

These are two statements by Father Miguel d'Escoto Brockmann, President of the 63rd session of the United Nations General Assembly,

On the International Day of Solidarity with the Palestinan People
UN Headquarters , New York, 24 November 2008

It is with mixed emotions that I join you today to observe the International Day of Solidarity with the Palestinian People at this event organized by the Committee on the Exercise of the Inalienable Rights of the Palestinian People. As you know, Solidarity is a concept that is central to my work as the Assembly President. I want to thank the Committee for its dedicated efforts to rally our solidarity with the Palestinian people, pursuing the mandate entrusted to it by the General Assembly.

Today we recall that, 61 years ago this month, the General Assembly adopted the historic resolution 181, calling for the creation of a Jewish State and an Arab State. The State of Israel, founded a year later in 1948, now celebrates 60 years of its existence. Shamefully, there is still no Palestinian State to celebrate.

As I stated in my first address to the General Assembly last September, I believe that the failure to create a Palestinian State as promised is the single greatest failure in the history of the United Nations. It has been 60 years since some 800,000 Palestinians were driven out of their homes and property, becoming refugees and an uprooted and marginalized people.

We cannot avoid the bitter irony that next month we mark the 60th anniversary of the adoption of the Universal Declaration of Human Rights, which enshrines the right to self-determination of these very same people. We are witness to decades of the terrible conditions endured throughout the Occupied Palestinian Territory, yet the promise – the right -- of the Palestinian people to a homeland remains as elusive as ever.

As I speak here today, almost 1.5 millions Palestinians are enduring an unprecedented blockade of the Gaza Strip. All border crossings into Gaza are closed, blocking even the delivery of emergency humanitarian relief supplied by the United Nations. Lack of fuel is plunging the population into darkness and cold; basic medicines are running out; malnutrition is chronic and peoples' coping mechanisms are being exhausted.

In solidarity, I urge the international community to raise its voice against this collective punishment of the people of Gaza. We must call for an end to this massive abuse of human rights. I call on Israel, the occupying Power, to allow humanitarian and other supplies to enter the Gaza Strip without delay.

The situation in the West Bank is often overshadowed by the humanitarian crisis facing Gaza. We cannot overlook, however, the existence of over 600 checkpoints and other obstacles to freedom of movement within the West Bank. We must denounce the resumption of house demolitions during the cold months and the unabated settlement expansion that is still being officially authorized. The unprecedented rise in violent attacks by settlers against the Palestinian population must also end. Although different, what is being done against the Palestinian people seems to me to be a version of the hideous policy of apartheid.

This untenable situation highlights the urgent need for the resumption of a genuine peace process that can yield tangible results in the foreseeable future. So far the endless negotiations between two very unequal partners have not borne fruit. What we need is a renewed sense of solidarity to inspire political will, courage and a broader perspective of the conflict. This should include the revival of the Arab Peace Initiative of 2002.

The international community should spare no effort in assisting both Israelis and Palestinians to reach a solution that will fulfill the goal of two States, Israel and Palestine, living side by side in peace and security. The United Nations has an ongoing responsibility to resolve the question of Palestine in all its aspects and in accordance with international law. Let us be sure that this not become a permanent responsibility.

The enmity between our Palestinian and Israeli brothers and sisters is a bitter and self-perpetuating tragedy. We must find new ways to defuse this enmity, to enable both peoples to reassert their historic bonds of brotherhood and sisterhood. I urge the international community to defuse the political deadlock that cynically perpetuates this hatred, isolation and abuse. Our solidarity must prompt concrete action to realize those elusive rights that most of us can take for granted.

Thank you.


---

At the 57th Plenary Meeting on Agenda Item 16, the Question of Palestine
UN Headquarters , New York, 24 November 2008

I am pleased to open this plenary session in which we take up the Question of Palestine. This morning, with heavy heart, we observed the International Day of Solidarity with the Palestinian People. I joined the Chairman of the Committee on the Exercise of the Inalienable Rights of the Palestinian People, H.E. Ambassador Paul Badji, and Secretary-General Ban Ki-moon to voice our ongoing concern for the terrible situation in the Gaza Strip and the West Bank and express our solidarity with this long-suffering People

We heard the comprehensive report of the Chairman on the current situation of Palestinians living under occupation. As well, the Secretary-General summarized the complex initiatives that are being undertaken by the international community to move forward peace talks and the establishment of the Palestinian state.

I urged the international community to raise its voice against the collective punishment of the people of Gaza, a policy which we cannot tolerate. We demand an end to this massive abuse of human rights and call on Israel, the occupying Power, to allow humanitarian and other supplies to enter the Gaza Strip without delay.

I spoke this morning about apartheid and how Israeli policies in the Occupied Palestinian Territories appear so similar to the apartheid of an earlier era, a continent away.

I believe it is very important that we in the United Nations use this term. We must not be afraid to call something what it is. It is the United Nations, after all, that passed the International Convention against the Crime of Apartheid, making clear to all the world that such practices of official discrimination must be outlawed wherever they occur.

We heard today from a representative of South African civil society. We know that all around the world, civil society organizations are working to defend Palestinian rights, and are trying to protect the Palestinian population that we, the United Nations, are failing to protect.

More than twenty years ago we in the United Nations took the lead from civil society when we agreed that sanctions were required to provide a non-violent means of pressuring South Africa to end its violations.

Today, perhaps we in the United Nations should consider following the lead of a new generation of civil society, who are calling for a similar non-violent campaign of boycott, divestment and sanctions to pressure Israel to end its violations.

I have attended a great many meetings on the rights of the Palestinian People. I am amazed at how people continue to insist on patience while our Brothers and Sisters are being crucified.

Patience is a virtue in which I believe. But there is nothing virtuous about being patient with the suffering of others.

We must endeavour, with all our heart, to put an end to the suffering of the Palestinian People.

I have great love for the Jewish People and this has been true all my life. I have never hesitated to condemn the crimes of the holocaust or any of the many abuses committed against our Jewish Brothers and Sisters.

However, their suffering does not give anyone the right to abuse others, especially those who historically have such deep and exemplary relations with the Jewish People.

Having said this, I would like to remind our Israeli Brothers and Sisters that even though they have the protective shield of the United States in the Security Council, no amount of arm twisting and intimidation will change the Security Council resolution 181, adopted 61 years ago, calling for the creation of two states.

Shamefully, there is no Palestinian state to celebrate today and the prospects are as distant as ever. All explanations notwithstanding, this central fact makes a mockery of the United Nations and gravely hurt its image and prestige. How can we continue like this?

I call upon our dear Brothers and Sisters at the decision-making level in our Host Country to end the policy that only retards justice in the Middle East.

The international community should spare no effort in assisting both Israelis and Palestinians to reach a solution that will fulfill the goal of two States, Israel and Palestine, living side by side in peace and security. The United Nations has an ongoing responsibility to resolve the question of Palestine in all its aspects and in accordance with international law. Let us be sure that this not become a permanent responsibility.

The enmity between our Palestinian and Israeli brothers and sisters is a bitter and self-perpetuating tragedy. We must find new ways to defuse this enmity, to enable both peoples to reassert their historic bonds of brotherhood and sisterhood.

I urge the international community to defuse the political deadlock that cynically perpetuates this hatred, isolation and abuse. Our solidarity must prompt concrete action to realize those elusive rights that most of us can take for granted.

Thank you.
24 African leaders expected to attend AU summit in Ethiopia
Twenty-four African leaders are expected to attend the 29th Ordinary Session of the Assembly of Heads of State and Government of the African Union from July 3-4 in Addis Ababa, Ethiopia. The information was given on Thursday by Meles Alem, spokesperson for Ethiopia's Ministry of Foreign Affairs during which he also revealed that Palestine President Mahmoud Abbas is expected to attend the conference.
RIHANNA, ISIS, ISLAMISTS by (Aangirfan Blog)
http://aanirfan.blogspot.com
RIHANNA, ISIS, ISLAMISTS



Rihanna and Hassan Jameel.

Rihanna is part of a conspiracy?

Rihanna's new love is Saudi

Toyota

dealership heir and Naomi Campbell's ex-beau Hassan Jameel.

dailymail.

ISIS has large numbers of brand-new

Toyota

trucks.





Rihanna is a mind controlled sex slave?



The US State Department arranged for fleets of

Toyota

trucks to be sent to the 'Free Syrian Army', which works alongside ISIS.

The Mystery of ISIS' Toyota Army


In 1956, there was a big conspiracy involving the UK, France and Israel.
In 1956, Israel wanted an excuse to seize the Gaza Strip and the Sinai Peninsula.
Israel held secret talks with Britain and France.
The UK Prime Minister, Sir Anthony Eden, agreed to the illegal joint attack on Egypt.
Documents (
Sir Anthony Eden's cabinet discussed concealing Suez 'collusion
) released after more than 50 years show: the UK Prime Minister Sir Anthony Eden's cabinet discussed
how to lie to the public
and the world about the secret pact with France and Israel to seize Egypt's Suez canal in 1956.
"At Gamil airport, a young Egyptian ... was seized by the British, who wanted to know the whereabouts of Egyptian arms stores.
"He later claimed that one of his eyes was cut out by a British interrogation officer ... and the other eye taken out later when he refused to broadcast propaganda for the allies..."
independent.co.uk/world/politics/story



The Mad Muslims in Acheh are reportedly controlled by the CIA and its friends.


In the 1960s, MI6 supported Islamic guerrillas in Indonesia.

According to The Independent (UK): "Cabinet papers show that British spies, including MI6, supported Islamic guerrillas in order to destabilise Sukarno."

The Secret State: The Security Service




Website for this image
For more than fifty years, the CIA and its friends have been employing militant Moslems to do their dirty work.
1.
Before World war II, British intelligence used the Moslem Brotherhood against Britain's German rivals in North Africa.
(
The British, Muslim Terrorism and September 11
)
2.
Around 1955, the CIA began to co-operate with the Moslem Brotherhood.
The CIA and MI6 used the Moslem Brotherhood to weaken both Egypt and Syria.
3.

In the 1960s, MI6 supported Islamic guerrillas in Indonesia.
According to The Independent (UK): "Cabinet papers show that British spies, including MI6, supported Islamic guerrillas in order to destabilise Sukarno."
John Buchan, who worked for UK military intelligence, wrote
Greenmantle
, which is about a warlike Islamist, who is secretly working for the security services.

5. In 1979,

the CIA and MI6 used the Moslem Brotherhood to topple the Shah of Iran and install the Ayatollahs.
Website for this image
7.
In 1991,
the CIA and NATO used Al Qaeda to break up Yugoslavia.
(Global Research, 8 September 2010, Andrew Gavin Marshall: "
The Anglo-American Terror Network
")
Yugoslavia was a friend of Russia and was next door to a lot of oil wealth.
Moslems arrived in Bosnia from Afghanistan and other Moslem countries.
Clinton gave the 'green light' to Iran to arm the Bosnian Muslims.
Israel armed the Bosnian Serbs.
The idea was to foment conflict.
The Kosovo Liberation Army (KLA), which took control of the Balkan heroin trafficking routes, fought the Serbs.
The KLA, which had links to bin Laden, was trained and armed by the USA.
8.
The CIA and its friends employed Moslem militants to create trouble for Russia in its province of Chechnya.
("
The Anglo-American Terror Network
")
US intelligence helped fund and transport al-Qaeda into Chechnya in the early 1990s.
In Chechnya, the two main rebel leaders who came to power had been trained by the CIA in Afghanistan.
A war in Chechnya was planned in a secret meeting in 1996 attended by Osama bin Laden and officials of the Pakistani ISI.
In other words, the CIA was directing the war through the ISI.
US intelligence helped fund and transport al-Qaeda into Chechnya in the early 1990s.
9.
In 2002, it was revealed that, "
British intelligence paid large sums of money to an al-Qaeda cell in Libya
in a doomed attempt to assassinate Colonel Gadaffi in 1996 and thwarted early attempts to bring Osama bin Laden to justice."
Anas al-Liby, a Libyan al-Qaeda leader, "was given political asylum in Britain and lived in Manchester until May of 2000 when he eluded a police raid on his house and fled abroad."
("
The Anglo-American Terror Network
")
TRUMP, ISIS, PORN, SEXUAL ABUSE ...
10.
In the 1990s, Osama bin Laden 'built a shadow air force to support his terrorist activities, using Afghanistan's national airline Ariana, a surplus U.S. Air Force jet and clandestine charters.'
(Global Research, on 8 September 2010, Andrew Gavin Marshall:
"
The Anglo-American Terror Network
")
Bin Laden's US Air Force jet in 1992 "was used to ferry Al Qaeda commanders to East Africa, where they trained Somali tribesmen..."
And now, Algerians and Moroccans are said to be in
Al Qaeda training camps in Israel
.
Algerians and Moroccans in El Qaida training camps in Israel
~
TRUMP, ISIS, PORN, SEXUAL ABUSE ...


CLASSIC AMERICAN JUSTICE.



CHARLESTON CHURCH - FALSE FLAG CONSPIRACY



JO COX FALSE FLAG CONSPIRACY



QUEBEC MOSQUE ATTACK - FALSE FLAG INSIDE JOB ...



TRUMP - GLOBAL CRIMINAL CONSPIRACY .

Programação do Dois de Julho
Os preparativos para os festejos em Salvador da Independência do Brasil na Bahia estão em fase final pela Prefeitura. Sob a coordenação da Fundação Gregório de Mattos (FGM), o tema das festividades deste ano para o Dois de Julho será "Salvador - Marco da Independência", exaltando o papel da primeira capital do país na luta pela libertação do domínio português. As ações envolvem desde a celebração do Te Deum e chegada do fogo simbólico à cidade, no dia 1º de julho, até o retorno dos carros emblemáticos do caboclo e da cabocla ao Largo da Lapinha, no dia 5.

A Secretaria Municipal da Educação (Smed) mobiliza 555 alunos de seis fanfarras pertencentes a unidades de ensino da rede para abrilhantar ainda mais o desfile no dia 2. Estarão presentes as fanfarras das escolas municipais da Palestina (Palestina), Professora Alexandrina Santos Pita (Pirajá), Helena Magalhães (Boa Vista de São Caetano), Senador Antonio Carlos Peixoto de Magalhães (Escada), de Fazenda Coutos (Fazenda Coutos) e Teodoro Sampaio (Santa Cruz). No repertório, as bandas trarão ritmos tradicionais, como frevos, marchas, dobrados e músicas que fazem sucesso atualmente.

A programação das datas que marcam as lutas pela independência do Brasil na Bahia tem início no próximo dia 30, com a saída do fogo simbólico da cidade de Cachoeira em direção ao bairro de Pirajá em Salvador. O fogo será conduzido por soldados do Exército Brasileiro e atletas baianos pelas cidades do Recôncavo: Saubara, Santo Amaro da Purificação, São Francisco do Conde e Simões Filho. O município de Cachoeira, ponto de partida da chama, teve extrema importância na luta pela libertação, por ter rompido com a Coroa Portuguesa em 25 de junho de 1822 e ter se tornado quartel general das tropas libertadoras que lutaram na Bahia contra a esquadra de Portugal.

No dia 1º de julho (sábado), os atos comemorativos começam às 9h, com a celebração religiosa do Te Deum, hino tradicional da liturgia católica de ação de graças, geralmente cantado em eventos solenes e sempre às vésperas da celebração da Independência da Bahia. Este ano, o Te Deum vai homenagear a historiadora Consuelo Pondé de Sena, que dedicou a vida à luta pela preservação e valorização do Dois de Julho. Às 16h do mesmo dia, o fogo simbólico chega ao bairro de Pirajá. No mesmo horário, haverá o acendimento da Pira, no Largo de Pirajá, o hasteamento das bandeiras por autoridades e a colocação de flores no túmulo do General Labatut.

No dia 2 de julho (domingo), ápice das comemorações, uma alvorada com queima de fogos na Lapinha, às 6h, abre a programação da data. Às 9h, as bandeiras do Brasil, da Bahia, de Salvador e do Instituto Geográfico e Histórico da Bahia (IGHB) são hasteadas sob a execução do Hino Nacional pela Banda de Música da Marinha do Brasil. Em seguida, os carros emblemáticos do Caboclo e da Cabocla são entregues pelo presidente do IGHB, Eduardo Morais de Castro, para que desfilem pelas ruas do bairro da Liberdade, Santo Antônio Além do Carmo, Pelourinho e Avenida Sete de Setembro em direção ao Largo Dois de Julho (Campo Grande). O cortejo cívico que acompanha os carros do caboclo e da cabocla sai da Lapinha às 9h30.

O 194º ano de comemorações do Dois de Julho será finalizado por volta das 17h, no Campo Grande, em ato simbólico de hasteamento das bandeiras do Brasil, Bahia e Salvador, colocação de coroas de flores no monumento ao 2 de julho pelas autoridades presentes e acendimento da Pira do Fogo Simbólico pelo atleta cabo da Polícia Militar da Bahia, José Francisco Rodrigues.

Programação cultural – O dia 2 de julho será celebrado também com diversas atrações culturais. Uma delas é o XXV Encontro de Filarmônicas sob regência do Maestro Fred Dantas, que ocorrerá das 17h30 às 21h30 do domingo (02), no Campo Grande. Também no Campo Grande, na segunda-feira (03), o público vai poder participar do Baile da Independência com a Orquestra do Maestro Fred Dantas, das 18h às 21h30. As celebrações serão encerradas às 18h30 do dia 5 de julho com a volta dos Carros Emblemáticos à Lapinha. O ato contará com a participação da orquestra do maestro Reginaldo de Xangô, Fanfarras e Grupos Culturais (ver programação completa em anexo).


Estes, Lydia Faye
Graveside services for Lydia Faye Estes of Palestine will be held Saturday at 10:00 am 2017 in the Bullard Memorial Cemetery with Chaplain Ken...

Abbas Taking Over Gaza?
Today's Top Stories 1. Reports suggest that Palestinian Authority President Mahmoud Abbas is considering wresting power away from Hamas by declaring Gaza a "rebel district," and effectively announcing a state of emergency. Though Abbas's Palestinian Authority is officially the only Palestinian government, Hamas remains firmly in control of Gaza on a practical level. It is therefore difficult to...
Original article can be viewed at Abbas Taking Over Gaza? on HonestReporting.
Reforço do Flamengo, Geuvânio não aparece no BID e tem estreia adiada
Não será desta vez. Ainda sem os documentos da transferência internacional, o Flamengo ficou impossibilitado de regularizar a situação de Geuvânio, que está fora da partida contra o São Paulo, neste domingo. Havia a expectativa que o nome do atleta fosse publicado no Boletim Informativo Diário (BID) no início da noite desta sexta-feira, mas não foi o que aconteceu.

Leia mais:
À espera de propostas, São Paulo programa férias para Centurión
John Terry despede-se do Chelsea
Alex Telles elogia Felipe Melo e comemora bom momento no Porto: "Minha melhor temporada"

Geuvânio foi apresentado no Flamengo no último dia 21 e vem treinando bem. Ele teve boa participação na goleada de 6 a 0 sobre o Resende, em jogo-treino no Ninho do Urubu. O meia-atacante de 28 anos foi emprestado por 18 meses ao Rubro-Negro pelo Tianjin Quanjian, da China. O clube carioca se comprometeu a arcar com metade do salário do atleta, sendo responsável por cerca de R$ 500 mil mensalmente.
Agora, espera-se que o Flamengo consiga regularizar a situação de Geuvânio para a partida contra o Palestino, na próxima quarta-feira, pela Sul-Americana.

*Lancepress 
Galeries comercials de Barcelona, del segle XIX al XXI
La recerca històrica i l'article sobre l'origen dels passatges i les galeries comercials de Barcelona, que podeu llegir tot seguit, ha servit per a la realització d'un reportatge a Betevé, en el qual he col·laborat i que podeu veure clicant l'enllaç "L'ocàs de les galeries comercials".


Les primeres galeries comercials


Les galeries comercials enteses com a passatges coberts destinats als serveis d'oci (cafès, teatres, cinemes) i botigues on s'exposen mercaderies per a la venda apareixen a Europa durant el segle XIX –sobretot durant la Belle Époque, entre l'últim terç del segle XIX i la Gran Guerra (1914-1918)–, en el context de les reformes urbanes que transformen els centres històrics de les ciutats en benefici dels eixamples moderns i els grans bulevards. Són els anys en què les burgesies procedents, en bona part, de la revolució industrial conquereixen nous espais de la ciutat fugint dels centres històrics altament densificats, a causa, principalment, del creixement de la població en uns nuclis que havien estat tancats per muralles. És el cas de Barcelona, on la burgesia que habitava els carrers de Montcada i Ample construiran els seus habitatges en els pobles del Pla, com Sarrià, Sant Gervasi o Horta, i, sobretot, a l'Eixample projectat per Ildefons Cerdà l'any 1859, expansió que va ser possible, precisament, gràcies a l'enderroc de la muralla, iniciat l'any 1854.

Les galeries i passatges coberts vuitcentistes, construïts amb luxoses estructures de ferro i vidre, i posteriorment integrats en la planta baixa dels edificis, permeten garantir l'aïllament dels carrers, cada cop més transitats per ciutadans de tota mena. Tenen, per tant, un component classista, que permet passejar sense barrejar-se amb les classes baixes i subalternes que han conquerit la ciutat. Com deia Walter Benjamin en els seus apunts inacabats sobre els Passagen-Werk (1), la separació dels dos mons s'aconsegueix creant un univers que ens porta directament a l'imaginari dels qui hi passegen a través d'objectes i situacions que componen un collage que ens remet directament a les cambres de meravelles. Si aquestes volien representar el món de les ciències naturals i, per tant, una forma d'ordenat el món, els passatges i les galeries ens porten als productes de consum i als llocs d'oci que recreen un cert luxe i una manera d'entendre la vida dels burgesos.

Un altre símil el podem trobar amb els parcs d'atraccions, que conformen un món tancat que representa de forma simbòlica la vida a través de l'atzar, la fortuna, la por, el cel, l'infern o els laberints. Així ho veia Juan Eduardo Cirlot a Ferias y atracciones (2), mentre els surrealistes, com Aragon, definien els passatges comercials com una exaltació del món de la màgia i la il·lusió, on els productes de consum són fantasmagories perquè van més enllà del seu valor d'ús i de canvi. No serà estrany que moltes d'aquestes galeries hi integrin espectacles com panorames i cinemes. I ho veurem més clar encara si tenim present l'estructura laberíntica que mostren moltes de les galeries comercials que hem conegut, i com, en les darreres dècades, han evolucionat fins a convertir-se en centres comercials i lúdics on és possible –i aquesta és la intenció– passar-hi el dia sencer.

Perquè això sigui possible, però, caldrà arribar a la dècada de 1950, quan després de la Segona Guerra Mundial es produeixi l'esclat definitiu de la societat de consum i veiem aquelles galeries classistes convertides en paradisos d'un consumisme que travessa transversalment totes les classes socials. Es crea entre la classe obrera la il·lusió d'aspirar a classe mitjana, i que aquesta busqui en els usos que fa dels espais comercials i lúdics –com havien fet els burgesos de les galeries del segle XIX– una manera d'integrar-se en l'estructura social conquerint el seu espai. No és res diferent del que passa en la resta de l'espai urbà. Entre finals del segle XIX i principis del XX les masses populars conquerien el Paral·lel –immensa galeria descoberta– al mateix ritme que la burgesia ho feia a l'Eixample. I avui, la gent passeja pel passeig de Gràcia, aparador de mercaderies prohibitives, i fan la despesa al Portal de l'Àngel, continuació natural del passeig de Gràcia amb el Corte Inglés fent-hi de frontissa.




La primera galeria comercial va ser la Galerie de Bois o Camp des Tartares, construïda el 1786 pel Duc d'Orléans, en els jardins del Palau Reial de París, i avui desapareguda. Però la més antiga que es conserva és el Passage des Panoramas, construïda el 1799, també a París. Aquesta galeria rep el nom dels panorames instal·lats a l'entrada del Boulevard de Montmartre; uns aparells de grans dimensions anteriors al cinema que permetien des de l'interior d'una rotonda veure imatges de grans ciutats i paisatges del món, creant efectes realistes gràcies a la llum i la perspectiva. Hi havia també una de les entrades al Théâtre des Variétés. París, a més de ser la ciutat precursora d'aquestes construccions, encara conserva més d'una vintena de galeries i va estendre la moda per ciutats com Milà, Nantes, Nàpols, Viena, Praga, Londres, Berlín, Trieste. Brussel·les, Istanbul...




Les galeries comercials de Barcelona al segle XIX

Barcelona també va formar part d'aquella eclosió urbana burgesa, però no ho va fer inicialment en el nou Eixample sinó dins de muralles. Els exemples són pocs i no van reeixir perquè en aquella ciutat de carrers atapeïts i densament poblada l'autèntic nucli comercial de mitjan segle XIX va ser el carrer de Ferran (1827/1876/1910). Els espais guanyats a les edificacions religioses després de les desamortitzacions (Medizábal, 1836; Madoz, 1855) van ser utilitzats per guanyar-hi places o per construir-hi equipaments com el Liceu o el mercat de Sant Josep (Boqueria). Tot i així, són d'aquesta època els passatges Bacardí i del Crèdit, però no tindrem en compte altres passatges com Magarola, Madoz, de la Pau o del Rellotge perquè no s'ajusten a la tipologia, en uns casos perquè no són coberts, d'altres perquè són tancats o perquè no són comercials.




Passatge Bacardí (ca.1850)

Projectat per l'arquitecte Francesc Daniel Molina per encàrrec del propietari Ramon de Bacardí, uneix la Rambla (números 40-42) amb la plaça Reial (1850-1859), en el solar de l'antic convent dels Caputxins, enderrocat el 1836. Abans de construir-hi la plaça va ser lloc habitual d'espectacles de circ ambulant, i entre 1843 i 1848 hi va funcionar el Teatre Nou de Caputxins.

El tram més pròxim a la Rambla suporta l'edifici superior; en canvi, la meitat més pròxima a la plaça Reial està coberta per un envidriat a l'alçada de la coberta, que il·lumina tot l'espai. Una galeria, d'estructura de ferro i totalment envidria, travessa perpendicularment el passatge a mitja alçada.




Passatge del Crèdit (1879)

Projectat per l'arquitecte Magí Rius i Mulet per encàrrec de la Societat Catalana General de Crèdit, l'edifici de què forma part va ser construït en part del solar del Convent de l'Ensenyança, enderrocat entre 1873 i 1874 per permetre enllaçar el carrer de Ferran amb la plaça de Sant Jaume. Aquest passatge és conegut perquè hi va néixer el pintor Joan Miró.

Com es feia al Passage des Panoramas de París, entre 1891 i 1900, al numero 1 del passatge hi va haver el Panorama Imperial, seguint una tradició que ha Barcelona va començar amb l'Exposició Universal de 1888 i que va portar en aquest final de segle diversos panorames de gran format a la ciutat: Waterloo (1888) a la plaça de Catalunya; Plewna (1888-1889) i Setge de París (1889-1890) a la Gran Via amb rambla de Catalunya; o el de les Coves de Mallorca (1888-1889) a Fontanella amb plaça de Catalunya.




Al llarg dels anys, el Panorama Imperial del passatge del Crèdit, acompanyat per música de fonògraf, va anar canviant les vistes estereoscòpiques o diorames per temporades, i el públic va poder veure paisatges urbans i monuments d'Itàlia (Venècia, Milà, Pisa, Roma, Gènova, Florència, Nàpols, Pompeia, Torí), Espanya (Aranjuez, La Granja amb els interiors del Palau d'Isabel de Borbó), Suïssa, Portugal, Àustria, una excursió als Pirineus, Algèria, Tunis, Marroc, Amèrica del Nord, les exposicions universals de Chicago de 1883 i París de 1900, maniobres militares a Alemanya o La Tierra Santa, que el desembre de 1900 s'exhibiria al carrer de Rivadeneyra, enfront de l'església de Santa Anna. La Tierra Santa era un autèntic panorama, realitzat pel pintor italià Surdi, que abastava una superfície aparent de 60 quilòmetres, amb muntanyes, grutes i més de tres-centes figures modelades per escultors italians com Monteverdo, Cifariello, Spalmach o Pescarella, repartides per les poblacions palestines i els llocs més emblemàtics de la història sagrada.

Fins a la Guerra Civil, a la planta baixa al costat de la garita del conserge, hi va haver un gimnàs freqüentat sobretot per boxejadors, tot i que no hi havia ring. El local tenia sortida també pel Pas de l'Ensenyança. També hi va haver, amb entrada per la Baixada de Sant Miquel, la Cereria Lladó, avui convertida en restaurant però conservant bona part de la vella fàbrica d'espelmes.




Passatges reconvertits

Existeixen alguns passatges, com Bernardí Martorell, Sert i Manufactures, que neixen durant la segona meitat del segle XIX, a partir de velles edificacions que han perdut el seu ús original, no com a galeries comercials sinó com a llocs de pas, però que amb el temps aniran adquirint aquest caràcter a mida que s'hi instal

·

lin comerços.


Passatge de Bernardí Martorell (ca. 1850)

Situat en el carrer de l'Hospital, 99, l'uneix amb el de Sant Rafael. Va ser fruit del tancament de la casa-fàbrica de l'industrial tèxtil que li dóna nom, bastida com a tal l'any 1829 aprofitant una finca anterior. Però la fàbrica tanca el 1849 i els nous habitatges que s'hi construeixen acaben conformant el passatge. No neix com a galeria comercial, però amb el temps s'hi acabarà convertint.

També de la segona meitat del segle XIX són els passatges Sert i Manufactures, que comuniquen el carrer de Trafalgar amb el de Sant Pere més Alt travessant dues antigues fàbriques i salvant el desnivell entre tots dos carrers, produït a causa del graó barceloní, un escarpament geològic que divideix la plana barcelonina en dues parts, i que també podem identificar a l'Estació del Nord o al carrer de Rivadeneyra, que uneix la plaça de Catalunya amb l'església de Santa Anna.




Passatge Sert (1867)

Amb entrada pels carrers de Sant Pere més Alt, 49-51, i Trafalgar, 38, té el seu origen en la fàbrica de tapissos de Sert Germans i Solà. És un passatge descobert, amb botigues, restaurants i cafès a banda i banda del recorregut.




Passatge de les Manufactures (1876, Indústria fins 1980)

Amb entrada pels carrers de Sant Pere més Alt, 31, i Trafalgar, 26, té el seu origen en la fàbrica de teixits de Joan Cirici. És un passadís cobert que travessa tota la finca, el primer tram del qual, al carrer de Trafalgar, és més elevat i el separen de la part baixa 28 graons. En els últims temps, totes les botigues eren tancades i només funcionava un bar a l'entrada del carrer de Sant Pere més Alt. Actualment és en obres per construir-hi un hotel i caldrà veure quin serà l'ús que se li donarà al passatge.


De principis del segle XX fins a la República



Fayans Català (1900-1982)

Rebatejades per imperatiu polític com a Fayans Catalán i conegudes en els darrers anys com a Galeries Fayans, aquestes galeries ja no seguien el model parisenc sinó que estaven integrades com a passadissos interiors a la planta baixa de l'edifici de la Gran Via de les Corts Catalanes, 615 (primer Cortes, 250, i durant la dictadura José Antonio Primo de Rivera, 615).

Fundades per Marian Burguès, procedent de Sabadell, com a taller i botiga de ceràmica, van ser conegudes sobretot com a sala d'art i exposicions del noucentisme de la mà de Santiago Segura, nebot de Burguès, i gràcies a la col·laboració d'artistes com Miquel Utrillo, Xavier Nogués i Xènius. L'any 1915, Segura funda les Galeries Laietanes i les Fayans acolliran exclusivament la botiga de ceràmica i objectes artístics, perfumeria, queviures i una agència de viatges que dispensava els bitllets d'interrail.


Galeries Laietanes (1915-24 de maig 1958)

Situades a l'actual Gran Via de les Corts Catalanes, 613 (primer Cortes, 248, i José Antonio Primo de Rivera durant la dictadura) van ser creades pel marxant i promotor artístic Santiago Segura com a galeria d'art, substituint les veïnes Fayans del seu oncle.




Les Galeries Laietanes es van convertir en un dels focus més actius de promoció de l'art noucentista i de les avantguardes. Al soterrani s'hi va instal·lar un celler que com els 4 Gats per als modernistes, va ser un dels punts de trobada dels artistes i intel·lectuals de l'època. L'interior era decorat amb pintures murals al tremp de Xavier Nogués, amb llegendes i inscripcions humorístiques. Després de la guerra, el celler va ser convertit en magatzem i les pintures van ser arrencades i posades a la venda, i actualment, una bona part es troben al Museu Nacional d'Art de Catalunya. Les galeries, però, van continuar la seva activitat artística; l'any 1949, per exemple, hi va exposar Joan Miró. L'any 1918 s'hi va crear la Llibreria Nacional Catalana, on Salvat-Papasseit hi va treballar com a encarregat i editor, fet que recorda la catifa commemorativa que s'hi va col·locar l'any 2010.




Passatge Mil vuit-cents (1931)

Situat en el carrer del Carme, 31, porta cap a la plaça de la Gardunya, darrere del mercat de la Boqueria. Neix com a galeria comercial l'any 1931 durant la reforma de la casa Torrents, una edificació de la segona meitat del segle XVII. Les botigues del passatge ocupen el lloc on eren les quadres a l'època en què la construcció era un habitatge unifamiliar. De la casa es conserven els tres portals escarsers i la porta de l'escala, i la façana, amb tres balcons i una finestra a cada pis, coberta d'esgrafiats d'estil Lluís XV, amb plafons amb temes mitològics, gerros de flors i putti, sanefes i garlandes.




Encants Nous (1931/1959)

Els Encants Nou o Local de Vendes es constitueixen l'any 1930 a iniciativa d'un grup de paradistes del Mercat Fira de Bellcaire, que decideixen escindir-se dels Encants Vells situats al Camp del Sidral (plaça de les Glòries). El lloc triat va ser el solar de l'antic camp de futbol del Martinenc, situat entre els carrers de València, Dos de Maig i Enamorats. Després d'uns anys de precarietat, no serà fins els anys 50 que es decideix construir-hi un gran bloc d'habitatges amb les galeries ocupant la planta baixa de gairebé tota l'illa, obres que no acabaran del tot fins l'any 1968, amb un laberíntic entramat de passadissos que acullen comerços de tota mena, i que tot i no oferir cap tipus d'atracció ni oci (a banda d'algun bar) és l'exemple més paradigmàtic d'un món dins d'un món. Malgrat que als Encants Nous no podem parlar pròpiament de galeries fins aquesta data, hem volgut situar la seva història abans de la guerra per oferir el contrast entre les galeries burgeses i la iniciativa popular dels Encants, i poder-nos situar en el segon gran període de la vida de les galeries comercials barcelonines.


Les galeries comercials durant la postguerra i la fi de la dictadura

Acabada la guerra, les galeries comercials van representar una de les propostes per retornar l'activitat i la normalitat a una ciutat molt castigada pel conflicte. Amb l'Avinguda de la Llum podem parlar de les primeres galeries comercials tal i com les entenem avui, com a conjunt de d'establiments i comerços de caràcter popular, i seran les que donaran el tret de sortida a l'aparició de noves propostes al llarg de les dècades entre 1940 i 1960 que, depenent de la seva situació, aspiraran al caràcter burgès de les del segle XIX.




Avinguda de la Llum (1940-1999)

Com ja vam explicar a Bereshit, la idea original era construir una ciutat subterrània (la Ciutat de la Llum) des de la rambla de Catalunya fins a la plaça d'Urquinaona, aprofitant les instal·lacions subterrànies de l'estació de Barcelona (plaça de Catalunya), inici i final dels Ferrocarrils de la Generalitat de Catalunya, que s'havia inaugurat amb motiu de l'Exposició Internacional de Barcelona de 1929.

Al final, aquella galeria comercial es va quedar en només 175 metres de passadís, on al llarg dels temps els negocis (hi va haver seixanta-cinc locals) van anar canviant, però en la memòria popular hi ha quedat el cinema Avenida de la Luz (1943-1992), que en els seus anys daurats havia projectat pel·lícules infantils i va acabar convertit en una sala X on s'exhibien pel·lícules pornogràfiques; els billars; la taverna de Montroy-Pedro Masana; les neules i galetes Pampers, que aromatitzaven tota l'avinguda; la Granja Royal (la casa dels dònuts); el Colmado Fortuny; la Bomboneria Cataluña; o el local del dibuixant BON.




Va néixer com un espai brillant que contrastava amb la grisor dels carrers de Barcelona, tot just un any després d'acabada la guerra. Però per molta llum que acompanyés el nom, ve al cap aquella imatge grisa de les parets i les columnes; els locals de maquinària de teixir, màquines d'escriure, el local de la Singer de màquines de cosir, l'armeria Beristáin, les taquilles d'apostes del canòdrom Avenida, l'oficina de col·locació de noies per al servei domèstic... Amb els anys l'avinguda va agafar aspecte de cementiri (una de les botigues era de làpides); cinema, billars i lavabos eren les catacumbes on anar a buscar plaer sexual ràpid i anònim. Consigna de maletes, dutxes, bugaderia, perruqueria. Rodamons. Les estacions antigues de tren tenien més aspecte de punt d'arribada que de sortida.

A partir de la dècada de 1970 va començar el seu declivi més pronunciat. L'enderrocament, l'any 1999, de la major part dels edificis d'aquella illa per aixecar-hi el centre comercial El Triangle va significar la mort de l'Avinguda de la Llum, les columnes de la qual encara es poden veure avui, integrades en la botiga de perfums Sephora, i en el vestíbul de les entrades dels carrers de Balmes i Bergara. La planta baixa del complex comercial de El Triangle (1998) també es podrien considerar unes galeries, integrades en un centre comercial més gran.




Galeries Maldà (1942)

Projectades per l'arquitecte Josep Maria Sagnier, es van construir durant la primera postguerra en el jardins del palau de Rafael d'Amat i de Cortada, baró de Maldà, original del segle XVII. Amb entrada per la plaça i el carrer del Pi i pel carrer de Portaferrissa, són les galeries comercials més antigues que continuen en actiu, malgrat el tancament de molts del negocis antics

Com en el cas de l'Avinguda de la Llum, en un antic saló del palau, a més de bar, el 4 de desembre de 1945 s'hi va inaugurar el cinema Maldà, que continua en cartellera, i el 1980 una de les sales del palau va ser convertida en l'espai teatral Círcol Maldà, com ja ho havia fet el Baró de Malda l'any 1799. Abans de ser cinema, l'antic saló havia estat un teatre de titelles.




Durant una reforma del cinema, l'any 2006, darrera de la pantalla va aparèixer una fornícula entre d'altres restes d'una antiga capella construïda durant la Guerra Civil per l'Asociación de Mujeres Patriotas Vascas. Tenia una cabuda d'unes set-centes persones i s'hi celebraven misses i celebracions religioses clandestines, com expliquen Albert Manent i Josep Raventós a L'Església clandestina a Catalunya durant la Guerra Civil (1936-1939).




La botiga més emblemàtica de les Galeries Maldà és la Policlínica de Bebès (local 52). Inaugurada l'any 1946 per Maria Rigol, ha estat fins fa poc l'únic taller de reparació de nines que quedava a Barcelona. Quan es va inaugurar el local, hi havia altres negocis com aquest, com la Clínica de Nines del carrer del Clot, 101, dels pares de l'escriptor Estanislau Torres, i la Clínica de Bebés del carrer de la Tapineria, 6 (al carrer del Bisbe, 3, fins 1929). La competència, però, va durar poc perquè la clínica de Tapineria va tancar tres anys més tard, el 1949.




Maria Rigol va morir el 2014 amb 97 anys i des d'aleshores va portar el negoci tota sola la seva filla, Magda Pla, que a més de fer de cirurgiana es dedicava també a la confecció de vestits a mida per a les nines.


Galerías Conde (ca. 1945-1989)

Cap a mitjan de la dècada de 1940 es van inaugurar les Galerías Conde al carre Nou de la Rambla, 60 (aleshores Conde del Asalto), amb entrada també pel carrer del Marquès de Barberà). Van ser potser les galeries comercials amb un públic més populars, sobretot pel barri on eren situades, l'antic Districte 5è, convertit en Xino després de la desaparició del barri de les Drassanes. A diferència de les galeries més cèntriques, a les Conde s'hi aplegaven botigues que si no eren de primera necessitat tampoc eren d'articles de luxe o de complements. El que les feia atractives era, precisament, el que hem explicat més amunt: aquesta mena d'il·lusió de veure aplegats en un laberint negocis diversos. Si preguntes als veïns, recorden la cafeteria, la papereria on la canalla comprava i canviava cromos, l'ocelleria que hi donava el toc exòtic, les botigues de novetats i gèneres de punt, i la perruqueria. Però, sobretot, el patge dels Reis d'Orient i, com no podia faltar, una atracció: els Miralls Màgics que distorsionaven el cos, com els de les Atraccions Apolo, i que servien de reclam tant dels nens i nenes com dels pares, i il·lustren perfectament el component simbòlic de les galeries.

A finals dels anys 80, quan l'edifici es va enderrocar, les galeries vivien en plena decadència amb gairebé tots els locals tancats.




Galeria Condal (1946-2016)

Situada en el número 11 del passeig de Gràcia, la Galeria Condal neix, entre 1946 y 1949, del projecte dissenyat per l'arquitecte Lluís Bonet Garí, amb influència de l'Escola de Chicago, per encàrrec del Banco Vitalicio de España -avui grup Generali-, propietari de l'edifici. El 1990 va passar a dir-se Condal Corner.

A més del vestíbul d'entrada al banc, la galeria tenia 22 locals per a botigues, un saló de te (1951-1990) -que va mantenir fins el darrer dia la distinció de les cafeteries burgeses- i una petita i selecta sala d'espectacles per a poc més de quatre-cents espectador, concebuda com a cinema i per a concerts. El cinema Galería Condal va ser inaugurat el 13 de desembre de 1946, abans que fossin acabades les obres de l'edifici, i va tancar el 13 d'abril de 1986 després d'uns anys de degradació tant de la sala com de la programació, que va acabar oferint pel·lícules catalogades "S".

L'edifici es va construir després d'enderrocar el Palau Samà, que ocupava aquesta cantonada del passeig de Gràcia amb la Gran Via des de finals de la dècada de 1860. Del palau només va sobreviure la font de marbre dels jardins, que va ser ubicada en el centre de la lluerna que il·luminava la galeria. Tot esperant una nova ubicació, la font va ser desmuntada el 2016 després d'unes reformes que van mutilar la galeria en desconnectar les dues entrades.


Galeríes Santa Caterina (1946-final dels 80)

Inaugurades com a Galerías Santa Catalina, estaven situades entre els barris de Sant Pere i de Santa Catalina, amb entrada pels carrers de Gombau, 12, i Fonollar, 7. Van ser unes galeries eminentment populars, com les Conde del carrer Nou de la Rambla, també de la mateixa època. La novetat i el fet de ser un passatge per on circular lliurament les feia molt atractives, i el fet d'aplegar comerços diversos en un únic espai li donava caràcter de modernitat en uns barris on el teixit comercial entre els mercats del Born i de Santa Caterina era històricament molt ampli.

Entre diversos comerços, hi havia dues perruqueries, un podòleg, un sabater, i una botiga de joguines i un altra de llaminadures que atreien la canalla del barri, acostumada a jugar al carrer, per als quals la novetat del passatge els oferia un nou paisatge al seu imaginari. També hi havia a les galeries un dispensari i un practicant que va posar injeccions i va foradar orelles a tot el barri.

Les Galeries Santa Caterina van tancar a final de la dècada de 1980, quan es va iniciar el PERI que transformaria el barri amb la destrucció de l'entramat de carrers medievals i de molts edificis amb elements gòtics i barrocs.


Galerías Universidad (1954-1977)

Situades en el número 3 de la plaça Universitat, les Galerías Universidad van ocupar l'espai deixat pel Salón Tirolés (1950-1954), una sala de varietats popular que oferia revista, ball i màgia, i que va durar pocs anys.

Dissenyades per Domingo Serra, van ser inaugurades el 21 de desembre de 1954. Disposaven de dos nivells; la planta baixa aplegava una trentena de locals, amb una cafeteria i una oficina de loteria i d'Apuestas Mutuas Deportivo Benéficas a l'entrada més propera a la ronda de Sant Antoni. Al fons del local, una font lluminosa decorava l'espai i a través d'una escala de marbre s'accedia al nivell superior, on es feien exhibicions de moda i artesania, i on, l'any 1955, es va inaugurar una sala de projeccions que oferia gratuïtament documentals i filmets publicitaris. A mitjans de la dècada de 1970, les galeries van tancar i l'immoble va ser adquirit per Finques Forcadell, que hi va construir la seva seu.


Galerías Olimpia (1955)

Situades en el xamfrà de la ronda de Sant Pau amb el carrer d'Aldana, on va haver el Teatre Circ Olympia (1924-1947), van ser inaugurades a mitjans de la dècada de 1950 en un solar que va ser lloc d'estada de circs ambulants fins que no s'hi va construir el nou immoble, compartint espai amb el descampat de l'altra vorera de la ronda, l'actual plaça de Josep Maria Folch i Torres, construïda on va haver la presó de Reina Amàlia (1839-1936) i anteriorment el convent de Sant Vicenç de Paül, construït el 1833 i desamortitzat i incendiat només dos anys després. La presó de Reina Amàlia, que acollia dones, nens i homes (només per a dones a partir de 1904, quan es va inaugurar la Model), va ser, a més de lloc de reclusió i d'execucions públiques a garrot, una de les institucions repressives més infames de la ciutat. Tant és així que, el 1936, va ser enderrocada amb l'ajut dels ciutadans com si fos la presa de la Bastilla.




El Teatre Circ Olympia va ser un dels teatres més grans no només de Barcelona, sinó de tot l'Estat. A les 3.000 localitats s'hi sumava una pista que ocupava part de la platea davant de l'escenari i que tant podia fer-se servir com a pista de circ com de piscina per a espectacles aquàtics. Fins no fa gaire temps, les restes de les gàbies dels animals del circ es podien en el subsòl d'un garatge proper.

Pel que fa a les galeries, a partir dels anys 90 van patir un progressiu abandonament que arriba fins avui, malgrat l'ús esporàdics com a mercat de roba i objectes vintage, i l'obertura de negocis relacionats bàsicament amb la música.


Galerías La Equitativa (1955-ca. 1965)

Com ens explica Barcelofília, l'any 1955 s'inaugura en el passeig de Gràcia, 44, cantonada amb Consell de Cent la seu de l'entitat d'assegurances i riscos La Equitativa-Fundación Rosillo, que fins aleshores havia tingut les seves oficines a la Via Laietana, 54.

L'edifici, projectat per l'arquitecte Francesc Joan Barba Corsini, contemplava unes galeries comercials amb locals distribuïts en quatre nivells (soterrani, planta baixa, altell i primer pis). Entre els comerços i entitats que es van instal·lar a la planta baixa hi havia la companyia aèria italiana LAI, una oficina de turisme italiana, la botiga d'electrodomèstics Georgia, la de moda Giménez y Simorra, la Galería Belarte (1962) i la cafeteria restaurant Milan (1955-1971), que passava per ser un dels més moderns de la ciutat.




A partir de gener de 1956 són ocupats l'altell i la primera planta amb l'ampliació del Milan, una agència de viatges i la perruqueria femenina Capri, entre d'altres negocis, però el concepte de galeria comercial es va anar diluint a favor dels negocis amb accés directe des del carrer.




Galerías Astòria (1955-1968)

Les Galerías Astoria van ser inaugurades el dia 15 de desembre de 1955 en el número 133 de la Rambla, amb entrada i sortida també pel carrer Xuclà. Van ser construïdes sobre una part del solar dels antics magatzems El Siglo(1881-1932), que van acabar consumits pel foc d'un incendi pel Nadal de 1932. La desaparició dels magatzems va permetre obrir el carrer del Pintor Fortuny fins a la Rambla i durant més de vint anys aquell solar es va fer servir durant anys com a espai d'oci de teatres ambulants, circ i barraques de fira, fins que no es va obrir el carrer del Pintor Fortuny.

El promotor de les galeries va ser Sánchez Egea aprofitant l'eufòria econòmica un cop acabada l'autarquia i la moda d'aquesta mena de comerços. El negoci no va funcionar tan bé com s'esperava, i a partir del 19 de desembre de 1959 una part de les galeries van ser adquirides per la família Amat i convertides en el Superservis, un dels primers supermercats de la ciutat, fins el tancament de les galeries, el 1968, que serien convertides definitivament en supermercat, primer Simago, el 1969, i més tard Carrefour.




Galerías i Hotel Manila (1957-1991)

Dos anys després de la construcció de les Galerías Astoria es va construir l'Hotel Manila just al costat, fent cantonada amb el carrer del Pintor Fortuny i ocupant la resta del solar dels magatzems El Siglo. Amb doble entrada per la Rambla i Pintor Fortuny, s'accedia a la recepció de l'hotel per una galeria comercial amb botigues de luxe. L'any 1991 va canviar la propietat del negoci, el Manila es va convertir en Le Méridien i les galeries van desaparèixer convertides en part de la recepció.




Passatge Arcàdia (1957)

El passatge Arcàdia va ser construït com a passadís d'unió del carrer de Tuset, 14-16, amb el de Balmes, 179, projectat per l'arquitecte Sebastià Bonet i Ayet entre 1956 i 1960. A l'edifici del costat de l'entrada de Tuset s'hi va inaugurar, el 1957, el cinema Arcadia (1957-1998), que acabaria donant nom oficiós al passatge. L'Arcadia va ser el segon cinema de Barcelona amb categoria d'art i assaig després del Publi del passeig de Gràcia, aquelles sales que ens van permetre accedir a una modernitat (a voltes estrany) que no era permesa a les pantalles comercials.

A l'interior hi va haver el bar Stork Club (avui Arkadia Newage), que va ser un més dels pols d'atracció d'aquella Gauche Divine que freqüentava el barri, com els fotògrafs Colita i Xavier Miserachs, el director de cinema Joaquim Jordà, o Oriol Regàs, que va ser aquí on va gestar la idea d'obrir Bocaccio (3).

Amb alts i baixos, com totes les galeries comercials d'aquesta època, conserva encara, entre una perruqueria, un despatx de loteria i un quiosc de premsa, alguns dels negocis dels anys seixanta, com la xarcuteria Aragón, tota una curiositat en aquest entorn i aquesta barriada on són tan poc habituals els comerços tradicionals. També hi sobreviu la galeria d'art Carmen Sallent o la sastreria de Jaume Balart, ara regentada pel seu fill, que entre peces de roba i maniquins exposa pintures i dibuixos de Xavier Cugat, client i amic del sastre. La botiga de col·leccionisme d'en Joan Ginjoan omple el passatge d'un encant antic amb les vitrines on exposa postals, sifons i ampolles de refrescos pirografiades que ens porten a una antiguitat prou recent com per fer-nos còmplices.




Galeries Horta (1959)

Les Galeries Horta tenen entrada per la plaça d'Eivissa, 6, i el carrer Tajo, i formen part de la planta baixa d'un edifici construït per una caixa d'estalvis. Remodelades, continuen en actiu i amb bona salut perquè es troben en el cor comercial i històric d'Horta. Segueixen en part el traçat de l'antic carrer de la Dona, que unia el centre de la població amb el barri de la Clota. La construcció de l'edifici i les galeries a finals de la dècada de 1950 van canviar definitivament aquell paisatge rural de casetes, pous i el taller de carros d'en Cebrià Riera.

Com ens explica la Carme Martín, en Cebrià, a més de carreter, exercia de curandero, seguint la tradició de les velles remeieres que encara vam conèixer carretejant herbes de la muntanya fins els anys 60. Ell, però, es feia dir "Doctor en Botànica".


Galerías Jaime I (1967)

Amb entrada pel carrer de la República Argentina, 267-269, i el passeig de Sant Gervasi, 80, les Galerías Jaime I van ser inaugurades l'any 1967. Entre d'altres locals, hi havia un sabater, pastisseria i forn, una botiga de gèneres de punt i merceria, una de duplicats de claus i una rellotgeria, que és l'única botiga que sobreviu perquè la resta de l'espai ha estat ocupat per un supermercat.




Seguin la pauta d'altres galeries, hi va haver el cinema de reestrena Jaime I, inaugurat el mateix any que les galeries i clausurat el 9 d'agost de 1981. A la sala s'hi accedia baixant unes escales i a l'avantsala hi havia un bar. L'any 1984 va ser desmantellat i les butaques van anar a parar a la sala del teatre Artenbrut (1993-2005), del barri de Gràcia. Del cinema només sobreviu el rètol de ferro forjat, catalanitzat com a Jaume I.




Drugstore Passeig de Gràcia (1967-1992)

El mes de juny de 1967 s'inaugurava el Drugstore del passeig de Gràcia, 71, el primer dels quatre que hi va haver a Barcelona. Tot i que mantenia els principis bàsics dels passatges i les galeries comercials integrats en un edifici, el seu horari s'allargava fins a altes hores de la matinada i estaven pensat per al públic noctàmbul que volia trobar un lloc on fer una copa després de sortir dels espectacles nocturns o que volia allargar la nit, però també com a espai on era possible comprar qualsevol article de necessitat fora dels horaris estàndard.




Com ens explica Barcelofília, a la inauguració, que va aplegar a la plana major de la intel·lectualitat barcelonina del moment, hi van ser Salvador Dalí i l'actor George Hamilton. El local, seguint l'itinerari d'entrada des del passeig de Gràcia, presentava en primer lloc la barra de la cafeteria, després seguia una sèrie de botigues -les de moda hi van tenir molta tirada en els primers anys-, una llibreria amb les parets de vidre de format no gaire gran però molt atapeïda de llibres, un bar restaurant amb un altell i al fons una botiga de queviures, conserves, licors i vins, on hi havia una porta que donava al passatge Domingo.




Galeries i Drugstore David (1969)

La història de les Galeries David del carrer Tuset, 19, estan associades l'antiga fàbrica de cotxes David, que va ser inaugurada l'any 1931 al carrer d'Aribau, 230-240. El 1942, una vegada acabada la Guerra Civil, es va començar a parcel·lar l'edifici per a petites indústries, magatzems i oficines, i els clients podien accedir per una rampa a cadascuna de les plantes amb el seu propi vehicle.A partir de 1958, l'empresa David va incorporar serveis automobilístics i va conformar l'edifici com un espai integral d'aparcament i pupil·latge de vehicles amb estació de servei inclosa, situada a la segona planta de l'edifici.

L'any 1964 es va ampliar amb la finca de Tuset, 19, i entre 1967 i 1969 es van inaugurar una terrassa i les Galeries David. Aprofitant l'esplendor que el carrer Tuset va adquirir durant els anys d'aquella primera modernitat que girava. sobretot, al voltant dels fills de casa bona i de la Gauche Divine, el 20 d'octubre de 1973 es van remodelar, es va fer un accés per la Travessera de Gràcia i es van passar a dir Drugstore David, apuntant-se a l'èxit del local del passeig de Gràcia. Amb els anys, les galeries han anat canviat i adaptant-se, i per no apartar-se de l'oci que acompanya aquestes instal·lacions comercials, hi inclou un gimnàs.

El mes d'abril de 2016, durant unes obres a la planta baixa de l'edifici David, per l'entrada del carrer d'Aribau, hi van aparèixer un centenar de cadàvers. No se'n coneix l'origen, però no sembla que sigui una necròpolis, sinó un enterrament secundari, i que els cossos hi fossin traslladats per raons que encara es desconeixen (vegeu La necròpolis de Tuset Street).


Drugstore Liceo (1972-1982)

El dia 16 de setembre de 1972 obria portes el tercer drugstore de la ciutat, a la part baixa de la Rambla, al costat del Teatre del Liceu.

El local disposava de planta baixa, primer pis i soterrani, on es podien trobar les botigues i els productes habituals d'aquesta mena de galeries comercials: bars i cafeteries, quiosc, perfumeria, boutiques, discos, llibreria, vins i licors, joguines i articles de regal, estanc i, fins i tot, una xarcuteria.

La diferència amb els altres drugstores va ser, precisament, el seu emplaçament. Si bé la Rambla propiciava la clientela habitual d'aquest locals, a partir de la matinada es convertia en reclam de prostitutes, delinqüents i drogoaddictes, i la confluència de tot plegat generava problemes i baralles constants.


Drug Blau (1973-1978)

Situat en el número 33 de la plaça de Lesseps, al capdamunt del Príncep d'Astúries, antiga Riera de Cassoles, nom que es reivindica per a la frontera natural dels barris i antics municipis de Gràcia i Sant Gervasi.

El Drug Blau ocupava la planta baixa d'un peculiar edifici de color blau, i oferia restaurant self-service dia i nit, boutiques de roba, perfumeria, floristeria i complements, llibreria, discos, una perruqueria unisex i un local de jocs recreatius.


De la dictadura als centres comercials




El Mercadillo (1975)

Sucursal de l'antic Mercadillo de Balmes, que cantonada amb Sant Hermenegild, no està situat exactament en un passatge, sinó en el vestíbul de la Casa Martí i Fàbregas del carrer de Portaferrissa, 17, un palau del segle XVIII, reformat per Francesc Batlle però projectat per Garriga i Roca l'any 1864. Conegut popularment com "El Camell", aplega botigues de roba, complements i articles de regal, i un bar que ocupa el jardí elevat d'estil renaixentista original de la finca. Neix com a una forma alternativa de comerç, que triomfa entre la joventut, sobretot per l'oferta de productes artesans i per una nova manera de relacionar-se i entendre el consum.


La Pedrera (ca. 1975-1979)

Durant la segona meitat de la dècada de 1970 els locals dels baixos de la Casa Milà, del passeig de Gràcia, va acollir unes galeries comercials amb botigues de roba i complements, algunes d'elles de moda eivissenca i ad lib, tant de moda en aquells anys.


Bulevard Rosa (1978)

Inaugurat el 14 de desembre de 1978, ocupa els passadissos interiors de l'illa delimitada pel passeig de Gràcia, Aragó, rambla de Catalunya, València. És hereu del Salón Rosa (1932-1974) del passeig de Gràcia, 55, un dels llocs de trobada de l'alta societat i local de referència per a una part de la generació de la postguerra. El Bulevard implicarà una nova modernitat allunyada del reducte hippy del Mercadillo, al posar a l'abast de la joventut el concepte de roba de "marca" lluny dels preus prohibitius de les botigues selectes del passeig de Gràcia. L'èxit de la iniciativa va fer que s'obrissin dues sucursals més a la Diagonal, en els números 474 (en el nou edifici Windsor) i 609-615, al costat del carrer Joan Güell.




Fins el 2005, en el baixos del Bulevard hi va haver els cinemes Publi 1 i 2, inaugurats el 1976 substituint el Publi Cinema inaugurat el 1932, que va ser la primera sala d'art i assaig amb la projecció, un març de 1967, de Sueños, d'Ingmar Bergman.




Pedralbes Center (1989), a l'edifici El Dau de Diagonal, Joan Güell, Europa; Via Wagner (1985-1993), a l'illa delimitada per Diagonal-Beethoven-Bori i Fontestà i Ganduxer al voltant de la plaça Wagner; i Galeries Avenida (1985-2006), al capdamunt de la rambla de Catalunya, són tres casos nascuts com a conseqüència de l'èxit del Bulevard Rosa, unes amb més fortuna que d'altres, i serveixen d'exemple a una llarga llista de galeries comercials de barri que han anat naixent i morint pel camí des dels anys 80. La nòmina és llarga i només n'apuntarem els noms perquè no aporten res de nou al concepte de galeria comercial:


Diagonal Center (les Corts), Argentina Center (Gràcia),

The Mirage of National Self-Determination (and its limits) Montenegro and Palestine
by Norman Berdichevsky (July 2017)Gavrilo Princip sparking the Great War, June 28, 1914 Unless you happened to catch the 30 second news item on May 22, 2006 on the more internationally oriented networks such as the BBC or CNN, you probably don t know or care that Podgorica is the capital of the newly independent (actually renewed independence after 90 years) state of Montenegro. The independence supporters gained a narrow 55% majority with the aid of many migrant voters returning from abroad and restored the map of the Balkans to more what it looked like in 1914. more>>>...

Spark by Hannah Senesh
Translated from the Hungarian & editedby Thomas Orsz g Land (July 2017)Hannah Senesh, 1921 1944, (Hungarian spelling Hanna Szenes), poet, farmer, soldier, emigrated as a youth to Palestine to escape rising Fascism in Europe, and eventually joined the British Army there. She was parachuted into partisan held territory in Croatia from where she trekked to her native Hungary with a mission to rescue downed Allied aircrews and assist the Zionist resistance to the mass murder of Jews. more>>>...

Walter Benjamin in Palestine
Anthropologists for the Boycott of Israeli Academic Institutions is pleased to offer this reflection on a Walter Benjamin conference in Palestine by David Lloyd, ally of anthropology and Distinguished Professor of English at the University of California at Riverside. Lloyd finds that such a conference is "a model…for an alternative to the insidious corporatization of … Continue reading

Walter Benjamin in Palestine



Comment on Beyond Capitalism – Albert Einstein, 1949 by Michael Aydinian
HE DID NOT HELP DEVELOP NUCLEAR WEAPONS! In fact he along with Lisa Meitner refused to be part of the Manhattan project. Your 2nd point has at least some validity except for the fact the position was largely an honorary one with little or no power, though I concede having Einstein as President of Israel would have aided the Palestinian plight but then how long would have that lasted?

Comment on There's no Pride in Israeli occupation of Palestine by Theo Anonis
If you would bother to do about a minute's research, you will realize how accurate my statements are, but again, it's not up to me to educate you. Again, and I grow weary of continuing to spotlight the simplicity of the solution; if you don't want "terrorists", or as they are often known "freedom fighters" in your midst, allow them the dignity of self-determination. When the oppression is gone, so is the need for violence. Simple as that.

Comment on There's no Pride in Israeli occupation of Palestine by Theo Anonis
I am a rational, logical, thinking being. As of yet, no archaeological evidence exists of the Kingdoms you claim to exist, even though there is ample evidence of other kingdoms of equal, or older ages. Why is that I wonder? And, I think you might be blowing a gasket now with your proposition to propel me to violence. I'm an advocate, and I act in the way I see fit for my own causes.

Comment on There's no Pride in Israeli occupation of Palestine by lnm3921
There is no logic in anything you say. Only your opinions and insane support for terrorism! There is no science behind your rantings for Palestinian suicide bombings and no nation that doesn't promote terrorism itself would agree there is! It's just political propaganda to push your agenda! You don't educate you only babble Dr. Frankenstein! We've had enough of your monster! You should be on a watch list by homeland security! You're not stable Mabel!

Comment on There's no Pride in Israeli occupation of Palestine by lnm3921
Who the heck do you think you are to expect arrogantly for proof of Israel's claims to the land over Palestinians or the existence of King's David and Solomon ruling those lands 3000 years ago to say you don't have to prove anything?!!!! You also cowardly dodge the call to blow yourself up! If innocent lives don't matter surely you don't! Give yourself up for your convictions!

Comment on There's no Pride in Israeli occupation of Palestine by Theo Anonis
Awwww. Sounds like you are getting flustered by my relentless logic. I don't allege the recognition of the State of Palestine, by 3/4ths of nations, it's fact. I don't allege the recognition of the occupation, it's also a fact. But it's not up to me to educate you, simply do a bit of research. Oh, and by the way, I have a science background, and religious texts are NOT academically valid references.

Comment on There's no Pride in Israeli occupation of Palestine by Theo Anonis
I don't have to prove anything. I'm not making any claims that the Palestinians were there for thousands of years. In fact, they likely didn't migrate to the Levant until about 700AD or later, but that's not the issue. The partition of mandate Palestine was established and has yet to be implemented. But you can take that up with the international community that has either recognized the occupation or the State of Palestine. This website brought to the forefront an important issue. The government of Israel, as it does so many times, has used, and supported select groups for propaganda or hasbara purposes and the LGBTQ community of Israel seems to be falling into lock step. Those who are oppressed and repressed can often be pushed to the breaking point. Look up the White Night riots, if you're looking for something a little closer to home.

Comment on There's no Pride in Israeli occupation of Palestine by lnm3921
Do they now. I'm sure the same number you allege do that don't acknowledge your by any means necessary philosophy of terrorism including Palestinian suicide bombings! Since you do, why not fly over there and blow yourself up for Palestine? Good riddance! Oh, and in regards to your disputing the existing of Kings David and Solomon, I noted today in reading about them that the Quran acknowledges their existence not just the Hebrew and Christian bible!

Comment on There's no Pride in Israeli occupation of Palestine by Theo Anonis
To date three quarters of the nations on the planet have recognized the State of Palestine and have diplomatic relations with it. Even those countries that don't recognize it as a State, still recognize that the West Bank, Gaza and East Jerusalem are occupied territories. So, I think that you will have to convince the international community that you believe that Palestinian territories are not under occupation. Good luck with that. To the occupier, those trying to free themselves from the yolk of oppression will always be terrorists. Occupation by a military force IS violence perpetrated against occupied, mostly defenseless civilians. And, as such, reciprocal violence, by those same civilians, is akin to self-defense and justified.

Weeping with Dersh
Lately I've been watching the blossoming lovefest between the conservative-Republican establishment and those on the Left who are raging over the Obama administration's reaction to the UN resolution against Israel. Arguably, this resolution was an attempt to take away Israel's bargaining chips in negotiating with the Palestinians. The UN Security Council, which passed the resolution,...

From Palestine to Arkansas
By Isaac Filat
Down South, in the small state of Arkansas, in the small city of Little Rock, in the small community of Chenal, you'll find a Palestinian family living amongst the bunch. Though mostly assimilated, my family retains many of our Hebron ways. We are loud. We are hard headed. We cook good food. But, more importantly, we are Arkansan! 


I was born and raised in Arkansas, but my family's arrival in the South was mostly chance. My grandfather originally immigrated to Chicago—working in a factory until one day he opened a small business. It was the "American Dream." He worked long hours to support his family, and sooner or later, he became an entrepreneur. Unfortunately, being a small business owner came with its own set of challenges, and after being held at gun point, my grandfather decided to move. He eventually resettled in Central Arkansas where one of his siblings had already lived. In Arkansas, his entrepreneurial spirit continued, and he soon opened a jewelry store. 

Assimilating is hard, but we like to think that we have made headway in Central Arkansas. Our family has been in the area for almost 50 years and has established deep roots in the community. In an area where anti-Arab sentiment has fomented in recent years, my family remains entrenched in the local community. I'll occasionally come across retired men and women who recognize my last name. They'll stop and say, "My wedding band is from your grandfather's store." It is a constant reminder that Arkansas is home.
Click here to share your own immigrant story or email it to us at communications@aaiusa.org.
---
Isaac Filat is external AAI intern placed at the National Immigration Law Center
Annual iftar brings together community in times of hardship
By Dina Al Zubi
Growing up, iftars have always been my favorite part of Ramadan; water after a long day, a feast with wonderful food, and being surrounded by a feeling of celebration and appreciation for community (and the meal, of course). 
Last week, on Thursday, June 15th, AAI hosted its fifth annual Generations Iftar. The AAI team, Generations network, friends, and family gathered to break the fast of the day, share a meal, and connect. Those of us who are new to the AAI family had the chance to meet and talk to those who have been with AAI for longer, and old friends got to catch up. In light of the difficulties this year has presented, it was refreshing to be surrounded by a light-hearted community gathering. 
In addition to having this space for community and connection, AAI and the Iftar guests came together to raise money for Basmeh & Zeitooneh.  Based in Lebanon, Basmeh & Zeitooneh is an organization that is dedicated to serving Syrian and Palestinian refugees and vulnerable communities throughout Lebanon. Utilizing a "Community Center Approach", they work to provide relief, psychosocial support, vocational training and education. From arts programs to peace education, Basmeh & Zeitooneh offer some of Lebanon's most vulnerable populations a safe space to seek relief, comfort, and community, filling a gap that international aid organizations have been unable to address. Since launching in 2012, they have helped more than 15,000 Syrian refugees in Beirut alone, employ 100 full-time staff, and are working to expand their work to Turkey. 
As Ramadan is nearing its end this year, I am grateful for the atmosphere that iftars bring; the community coming together in normal days, to cherish our meals and those we share them with, and to think of how we use our spaces of gathering to be of service and support to our broader community.
Link to Facebook photo album here.
---
Dina Al Zubi is a summer 2017 AAI external intern at Just Vision.
Criticism of Israel is not anti-Semitism
The injustice of Israel's occupation of Palestine is so glaring that it is difficult for its supporters to defend it, so they tend to opt for suppressing the voices exposing it. This was the case a couple of weeks ago, when an event on Capitol Hill on the abuse of Palestinian children under Israeli occupation was smeared by the Israel Project. Not only was the event misrepresented as "hate speech", but the Congressman whose office reserved a room for the event, Representative Mark Pocan, was also targeted, in a clear attempt to intimidate members of Congress from allowing voices that humanize Palestinians from being heard in Washington. The video above tells that story.
Meet Arab Americans standing up for refugees
Nicole Khamis, Michigan Refugee Assistance Program
What was your motivation for founding MRAP?
My family is Palestinian and was forcibly displaced, so living in diaspora is my daily reality. I often have a hard time reconciling the opportunities I have, such as going to a school like Michigan or living in relatively safety, because I know many individuals who, just by virtue of living in a different part of the world, will never have the same opportunities I will have. Because of this, I have tried to use my privilege and my platform on campus to raise awareness about the refugee crisis while at the same time motivating students to let them know that just because we may be young does not mean we can't mitigate the current crisis in some way.
One of my main motivations was that the summer before my senior year, I went to Jordan and was working at an international NGO, Caritas Amman. It was there that saw the faces of people I had only ever heard about in the news, and saw the magnitude of the crisis. I had so many interactions with individuals that continue to impact me, and I questioned how I could leave everything behind after what I saw. I decided I couldn't. That experience motivated me to utilize my position as a student and make good on the opportunity I had as an American citizen. Additionally, after returning from Jordan, I had a lot of individuals asking me how they could help, and heard an overwhelming feeling of helplessness from many who felt they could not do anything because many of these crises, they felt, were so far away. I wanted to show individuals that the people who were impacted from these wars weren't far away, as many had resettled in Ann Arbor and Ypsilanti. I knew we could find a way to help. That is when the idea of pairing students who were resourceful and compassionate with refugees who still needed assistance long after the three months of assistance they received from refugee resettlement agencies came about, and MRAP began!
Originally, when I started MRAP, I specifically wanted to focus on supplying local refugee resettlement agencies with volunteers. After putting out applications for volunteering with refugees, my team and I were overwhelmed- within a week, we had over 250 applications from students and community members. Immediately, I knew we had to capitalize on the momentum and the resources our diverse student body offered. That is when the idea came to start a student organization that would not only allow students to volunteer with refugees, but would also serve to educate the campus on this issue while advocating for refugees and immigrants. 
What are the goals of MRAP? 
 Michigan Refugee Assistance Program (MRAP for short) is a student organization that started recently on the simple idea that Michigan students could assist refugees right in the town of Ann Arbor, Michigan. The goal of our organization is to make Michigan a more welcoming community for refugees, while simultaneously using our platform as college students to stand with and advocate for refugees and immigrants, particularly in the current political climate. How we do this is two fold: first, we have several committees that do various activities and plan and execute events; second, we pair students with recently resettled refugee families from Syria and Iraq through our partnership with the Detroit Mayor's Office and Samaritans. 
In what ways does MRAP advocate for and assist refugees in the Anna Arbor area?
Through our Welcoming Liaison Program with the Detroit Mayor's Office and Samaritas, MRAP places students directly with refugees in their home. Students, by virtue of this partnership, have been able for the first time to work with refugees while being students on a college campus. This experience has allowed students to assist refugees in the ways that resettlement agencies sometimes aren't able to do, particularly after agencies cease their assistance to refugees. Students have been involved with assisting refugees with learning english to signing up their children for soccer teams to even filling out tax forms. In the nuance of everyday life, things that may be common knowledge for many individuals born in the United States is knowledge that is lacking from newly resettled refugees, so students have been immensely helpful in picking up where refugee agencies left off. While a central aspect of MRAP is the interpersonal experience students get with refugees and using these experiences to build mutual understanding and breaking down stereotypes, our nature as a student group on campus has also allowed us to use our position as students to educate our fellow colleagues. Throughout our first year on the University of Michigan campus, we have held donation drives, movie screenings, and also had a sold-out capstone event in which we had participants from our Welcoming Liaison Program who were from Syria and Iraq talk about their experience going through the resettlement process. All of these events align with our central mission of raising awareness and equipping students to become world actors in international crises. We hope that with the knowledge we give our community comes action, and we've only seen more and more people become interested in wanted to help and being excited that there is finally a vessel to do something. 
As World Refugee Day is coming up, what are ways you think people, specifically young people in the U.S., can best assist refugees?
There are so many ways to help! First, reach out to your local refugee resettlement agency. If you have one nearby and ask if they need any donations. If you offer translation services or transportation that would be even better! Currently, refugee resettlement agencies are being cut off from funding, so any outside help they can get is critical. If you are moving out and have extra stuff, call local refugee resettlement agencies to see if you can donate your items! Monetary donations are always the most helpful and most needed. Lastly, educate yourself! It is so important to push back against the current xenophobic rhetoric that we are seeing by getting to know the facts; brush up on the intense vetting process that refugees must go through, or read up on current research that shows that resettling refugees is actually economically beneficial. Don't think that just because the conflicts are distant that you won't make an impact. It is critical to use the resources you have and the position you find yourself in mitigate this crisis. You don't have to go abroad or have a specific degree to help- MRAP has proved that to me. 
---
Yasmin Hussein, U.S. Committee for Refugees and Immigrants
What is the nature of the work you do with USCRI? 
I am a Program Officer for the Reception and Placement program at the U.S. Committee for Refugees and Immigrants, one of the nine national voluntary agencies that do resettlement in the United States. The Reception and Placement program is the first program a refugee is enrolled in upon their arrival to the United States. This program assists refugees in the transition to life here in the United States. We assist our network of 39 agencies across the country in providing services to refugees.
Do you have a personal motivation for working with refugee assistance? 
Absolutely! I have committed to various causes since my days in college and knew that I wanted to be more involved in Refugee Resettlement. I have been invested in the cause both personally and now professionally and feel blessed that my "job" is doing something I am passionate about daily.
Part of the USCRI mission is the empower survivors; in what ways does USCRI empower survivors? And what are ways, in your opinion, that others can help empower refugee survivors in their communities?
USCRI empowers refugees by ensuring that their transition into life in the United States is as smooth as possible. For those of us who have moved from state to state or even from one home to another, we know how difficult the process of starting a new life in a new place can be, so can you only imagine how difficult it is for a refugee who has fled their homeland, house, family and friends for safety to start a new life in a place they have never been to. One way individuals who can empower refugees, is by employment! If you own a company or business, reach out to a local resettlement agency to discuss hiring refugees. For the rest of us, I believe the best way for communities around the country to help empower refugees is by volunteering at their local resettlement agencies.
As World Refugee Day is coming up, what are ways you think people, specifically people living in the U.S.., can best assist refugees? 
I believe the best way for communities around the country to help assist refugees is by volunteering at their local resettlement agencies. You can volunteer your time, expertise, in-kind or monetary donations, every little bit helps!
Old lady arrives home and finds Jewish settlers have stolen her house
Old Palestinian lady arrives home and finds Jewish settlers have stolen her house. The "chosen people" have the right to take anyone's land as soon as they leave it. Twenty settlers ( with sleeping bags), accompanied by private armed security and backed by Israeli police forces, entered an extension of the Palestinian house, and started clearing it of the family's belongings. Two international activists, American and Swedish nationals, who were filming the settlers taking over the house were also arrested.

Islam boldly infiltrating America at alarming rate.
A brand new, first-of-its-kind Muslim college at Berkeley, California, received its accreditation March 15, 2015 from the Western Association of Schools and Colleges. Zaytuna College has two co-founders. One, Hamza Yusuf, states that this first Muslim college gives "our community its first accredited academic address in the U.S. And we hope, God willing, that there will be more such Muslim colleges and universities to come."
Most Americans know Islamic mosques are popping up all over the U.S., in big cities and in small rural towns. Less know there are some 22 Islamic training camps (12 along the east coast and four in California). I frequently fly between Israel and the U.S. At security, men and women in Islamic headdresses perform security checks and handle baggage. At a DC area mall, I observed the presence of almost as many Muslim mothers pushing baby strollers and trailed by their other children as there were women wearing traditional American garb. Indeed, the Obama administration has instigated a massive, deliberate importation of Muslim refugees from Syria, Jordan and elsewhere. This population is growing faster than most Americans care to admit.
In the old days, who would have cared how many nations or ideologies were seen, especially between Boston, New York and D.C. I remember when the Hare Krishna converts seemed to be everywhere in D.C. as were women from India with their long dresses and forehead jewels, as an example. But they didn't fly airplanes into tall buildings or vow to kill all Americans who refused to convert to their religious beliefs. What does a little Muslim college in Berkeley, California, have to do with a rapidly expanding Muslim presence in the United States? Believe me, just as all Germans were not Hitlers; all Muslims are not terrorists but a rose by any other name is still a rose. Whether benign or guilty, the Quran is still the Quran and Sharia Law is Sharia Law.
Look at it this way. If you see bees swarming in your attic, you instinctively know each bee is not dangerous. In fact, the entire beehive, in the right place for the right purpose is beneficial. Think honey. But, what if your attic had two types of bees that had made their nests and were swarming and you couldn't tell the difference between the two. One was deadly and the other was not. Now you have a dilemma that must be carefully solved. An exterminator would surely rid your home of the deadly bees, preserving most of the honey bees. Would you dare to intervene and try to coddle and preserve the killer bees the way the U.S. is coddling and preserving its Islamist enemies? Bees build hives; Islamists build caliphates - and they kill people to do it.
Hatem Bazien, the second founder of the new Muslim college, does not appear to be of innocent intent. Bazien was accused of whipping up anti-Semitism on campuses across the U.S. and also aided in the establishment of "Students for Justice in Palestine" which is an anti-Israel organization. He supported the Iraqi insurgency, April 2004, at a rally in San Francisco and appeared to also call for an uprising in the U.S. during the rally. Critics say he is "suspect," and "any school associated with him is suspect." And one expert, Nonie Darwish, a human rights advocate and founder of "Arabs for Israel" said, "He (Bazien) is an anti-Israel activist and he uses academia to further his agenda." What would a proliferation of like-minded-Bazien-type Muslim colleges across the U.S. likely achieve over the coming years?
Follow-the-dots! Heed the clues! To do otherwise is a recipe for disaster or is evidence of a suicide mission. Which is it? America must wake up before it is too late. Over the past century, Progressive Socialists/Communists infiltrated academia, churches and local and national governments in America. America has changed drastically. Learning from the same playbook, Muslims are duplicating the Progressive wave and are infiltrating academia, churches and local and national governments.
America, the land of the free and the home of the brave, may land in the dustbin of history if her people fail to learn to differentiate between honey bees and killer bees, between Muslim pirates and the rest of Muslim society. President Jefferson didn't spare the Barbary Pirates. So serious was the matter that he created the U.S. Navy to be the exterminator.
highlights:
Izzadine out loud: trans, Palestinian and proud
Susie Day writes, "Izzadine was born 25 years ago in Albuquerque, New Mexico. His father, a Palestinian Muslim, and his mother, a white Christian, raised him and his two brothers Muslim. They also raised Izzadine female, but when he was 21 and in college, he came out as a transgender man and began, he says, to reinvent himself. He'd always wanted to live in New York, so he got a job at the Institute for Middle East Understanding, based in Brooklyn. Izzy's now here; he's queer; and–with due journalistic objectivity–he's slightly awesome. I started by asking him what it's like, combining Ramadan with Gay Pride."

Al-Quds Day protest and iftar in New York shows vigorous opposition to Zionism
A loud and festive protest against the Israeli occupation of al-Quds, also known as Jerusalem, convened in Times Square on Friday, June 23, 2017. The protest was organized by the Free Al-Quds network and Muslim Congress and co-sponsored, by a number of New York-area community organizations, including the Samidoun Palestinian Prisoner Solidarity Network, NY 4 Palestine, and the NYC Students for Justice in Palestine. More than 100 demonstrators commemorated Al-Quds Day by reaffirming the right of New Yorkers to boycott institutions complicit in Zionism and calling for the end of Israel's violent, decades-long occupation of Jerusalem. The demonstrators also called for an end to Saudi Arabia's ongoing bombardment of Yemen, which has killed thousands of innocent Yemeni civilians in the Saudi-led coalition airstrikes.

JVP calls for US gov't pressure on Israel to end 'dire humanitarian crisis' in Gaza
Jewish Voice for Peace Health Advisory Council issues this urgent statement to raise awareness and concern about the life-threatening and dire humanitarian crisis in Gaza. This catastrophic situation is largely the result of long and short term Israeli policies exacerbated by the cynical power struggle between the leadership of Hamas and the Palestinian Authority.

Israeli musicians to Thom Yorke: Canceling Radiohead show will disrupt Israel's 'business as usual' facade
Israeli musicians write an open letter to Radiohead's Thom Yorke asking him to honor the Palestinian BDS call and cancel the band's upcoming concert in Israel: "Israel is increasingly notorious for being a place that forward-thinking artists who care about equality and freedom want little to do with. We are confident that this reality will contribute to moving the Israeli government to change its unjust policies, and help convince companies to divest from Israel, just as they did in apartheid South Africa. Canceling your show will disrupt the 'business as usual' facade that international performances in Israel perpetuate. Please reconsider violating the Palestinian call for boycott."

Br Victor-Antoine d'Avila-Latourrette publishes "Christ the Merciful"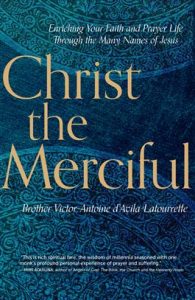 Brother Victor-Antoine d'Avila-Latourrette explores the absolute centrality of Christ in the prayer life of any Christian. The end result is a comprehensive confession of his faith and testimony to the many "names of Christ" that cross through historical, monastic, and mystical traditions. Keeping true to the hope for a unified Church, Christ the Merciful incorporates both Western and Eastern Orthodox sources.

Chapters situating Christ in context of his life in Palestine, his

[...]

IU traslada a Bruselas la "persecución" a tuiteros activistas en el Estado español
La portavoz en el Parlamento Europeo, Marina Albiol, organiza una conferencia para dar a conocer los casos de César Strawberry, Cassandra y las personas encausadas por solicitar a la organización del festival Rototom que cancelara el concierto de Matisyahu por apoyar el apartheid del pueblo palestino.
La portavoz de Izquierda Unida en el Parlamento Europeo, Marina Albiol, ha organizado este jueves en Bruselas una conferencia que bajo el título Derechos fundamentales y libertad de expresión en el Estado español, tenía como objetivo dar a conocer en la Unión Europea los casos de César Strawberry, Cassandra Vera y activistas como Jorge Ramos, de la Campaña contra la criminalización de la solidaridad con Palestina, quienes han sido o juzgados y condenados, o están siendo procesados por comentarios en la red social Twitter.
 
En una rueda de prensa, Albiol ha explicado que en los últimos años se está viviendo "un retroceso de libertades y un incremento de la represión" en el Estado español ligado "a las políticas económicas de recortes de derechos laborales, en los servicios públicos o las pensiones" del Partido Popular. Recortes que "han sido fuente de paro, pobreza y precariedad" y han generado "una contestación de la sociedad civil organizada" a la que el Gobierno ha respondido con el endurecimiento del Código Penal.
 
A la criminalización de la protesta social se le ha añadido, en paralelo, el control y represión que se está ejerciendo en las redes sociales, sobre todo en Twitter, y que ha sentado en el banquillo de los acusados a "activistas, periodistas, cómicos o artistas", que están siendo perseguidos por el contenido de sus tuits, por sus canciones o por llevar a cabo protestas pacíficas.
 
Estas jornadas coinciden justo con el segundo aniversario de la Ley mordaza, "una legislación que convierte al Estado español en represivo", al vulnerar "los derechos fundamentales que dice proteger incluso la legislación europea". De ahí que "estemos viendo cómo hay personas a las que se les juzga por enaltecimiento del terrorismo por hacer un chiste o un tuit con determinada ironía". Una situación paradójica, ha dicho Albiol, "ya que se está criminalizando a alguien por hacer un chiste sobre Carrero Blanco pero no se está juzgando a los criminales franquistas", o cuando "se persigue a los activistas por los derechos del pueblo palestino y del BDS", pero no se condena la política criminal del Estado de Israel.
Isabel Elbal, que es la abogada que ha llevado el caso de Strawberry, ha señalado que aunque "hace seis años que la banda terrorista ETA ya no está activa, desde hace tres se persigue despiadadamente y con un celo inusitado a las personas que se limitan a expresar sus opiniones en las redes sociales".
 
Esta persecución se lleva a cabo con "investigaciones de corte inquisitorial" que, a través de determinados programas informáticos, permiten a la Policía hacer incursiones en las redes sociales seleccionando a personas que usan determinadas palabras. Pero para sostener que se los encause se necesitaba un marco jurídico, "que se llama enaltecimiento del terrorismo".
 
Un marco que "permite la persecución sistemática de ciudadanos anónimos no organizados, sin que conste afinidad con actividades terroristas y en un contexto en el que ETA ha cesado su actividad". El resultado - con 76 personas imputadas hasta hoy- es que "no se puede bromear, no se pueden hacer chistes", y que "estas personas juzgadas en la Audiencia Nacional son condenadas de forma injusta en muchos casos".  Por último, Elbal ha lanzado la voz de alarma ante la posibilidad de que "este delito de enaltecimiento del terrorismo se extienda por la UE".
 
Strawberry ha relatado su caso y cómo pese a que la Audiencia Nacional le absolvió, "el Tribunal Supremo optó por condenarme sin permitirme testificar, lo que vulnera claramente mis derechos". "He venido a denunciar la normalización de la represión, que está dando lugar a un estado coercitivo en el que se impone la política del miedo y que el ciudadano se autocensure". Asimismo, y ante la posibilidad de que el Tribunal Constitucional pueda ratificar la condena del Supremo, ha pedido amparo a la UE y que "no permita que esta deriva autoritaria se extienda a otros países". Strawberry también ha reconocido que si el Constitucional da ese paso, recurrirá su sentencia al Tribunal de Derechos Humanos de Estrasburgo.
 
Por su parte, Cristóbal Gázquez, uno de los abogados de la tuitera Cassandra, ha explicado que el suyo es "el mayor ejemplo de hasta qué punto está llegando la Justicia", ya que "de 91.000 tuits sobre su vida, todos ellos investigados por un cuerpo especial de la Policía, se eligen 13 bromas sobre Carrero Blanco" para pedir su imputación. Lo que pasa es que "bromas que se han hecho toda la vida, aplicadas a las redes sociales son sinónimo de un año de cárcel y siete años de inhabilitación absoluta", lo que entre otras cosas pueden impedir a la joven ser profesora.
 
Finalmente, ha intervenido Jorge Ramos, de la asociación Defenssem els drets humans, que ha explicado cómo él y otros ocho activistas defensores de los derechos del pueblo palestino, se han visto envueltos en un proceso judicial desde 2015 por una campaña en redes para que un festival de música retirara de su cartel a un artista que había mostrado su apoyo en diversas ocasiones a las acciones del Ejército israelí y que había incluso defendido el asalto al Mavi Marmara de la Flotilla de la libertad, que acabó con el asesinato de nueve personas.
 
"Nuestro caso" se contextualiza "en un momento de crecimiento global de la solidaridad con el pueblo palestino y de apoyo a la campaña Boicot, Desinversión y Sanciones, que en estos momentos está siendo perseguido por el lobby sionista". "En 2014 participamos en el Rototom, donde fuimos invitados a exponer nuestra posición después de la última invasión de Gaza que acabó con la vida de más de 2.000 palestinos, 500 de ellos niños y niñas", pero "nos encontramos con que al año siguiente, en 2015, un festival que se autoproclama como defensor de la libertad y los derechos humanos invitó a Matisyahu, un cantante que había llegado a poner la recaudación de sus canciones al servicio del Ejército israelí".
 
"Hicimos una campaña en redes" que se centró en "pedir a los organizadores que cancelaran el concierto de Matisyahu y no tenía nada que ver con que esta persona fuese judía o no". Pero tras las presiones "en forma de notas de prensa de los gobiernos israelí y español y de editoriales de importantes medios de comunicación", llegó una querella "contra nueve a activistas a los que se nos acusa de acoso y un delito de odio". Ahora "nos enfrentamos a cuatro años de prisión y una de las cuestiones que se pone sobre la mesa es que si la sentencia es condenatoria está en peligro cualquier tipo de campaña no violenta antirracista por los derechos humanos".
 
Ayer, en una primera parte de su visita a Bruselas, todos ellos mantuvieron una reunión con representantes de la Dirección General de Justicia y miembros de Amnistía Internacional. Esta tarde, además, participarán en la mesa redonda De la Europa, del imperio de la ley al estado de excepción, coorganizada por Albiol con otros diputados y diputadas del Grupo de la Izquierda Unitaria Europea/Izquierda Verde Nórdica.
Le truppe di Esercito Siriano, NDF e PLA avanzano verso Ayn Tarma minando uno degli ultimi "pilastri" di Faylaq Rahman!
Ayn Tarma, nell'angolo sudoccidentale del Ghouta Orientale, era rimasto uno dei pochissimi "punti di forza" dei takfiri di Faylaq Rahman nella 'kessel' a Est di Damasco.

Adesso le forze conbinate di Esercito Siriano, milizia NDF e Armata di Liberazione della Palestina (PLA), sono riuscite a irrompere oltre la stazione di rifornimento, i frutteti del Mercato di Khair e stanno puntando sul Garage che si trova vicino al grande crocevia di Ayn Tarma.



La battaglia é importantissima e potrebbe rivoluzionare completamente l'andamento della lotta nel Rif Dimashq segnalando che i giorni dell'impunità e del controllo takfiro su questi borghi e queste cittadine-satellite in raggio di vista della capitale siriana sono ormai numerati.

Comment on Hinduism Is Different by S Kr
Hi Ambaa, [I am reposting this because somehow this comment did not appear for past 4 days when I had originally posted it]This is a very relevant article. It is indeed frustrating that modern day athiests and 'rationalists' lump us with other Abrahamic religions.But there is one important feature about modern day atheism which you seem to have missed - it is that modern day atheism is not something very distinct from the proselytizing Abrahamic religions of Islam and Christianity. It is a logical follow-up of Islam and Christianity, and the modern day Dawkin-sian atheism is itself Abrahamic in nature in that it subscribes to the binary of either you are an atheist or a 'religious' person (also, it has some proselytizing component as well).It is the tragedy of the West that after the fall of Rome and its takeover by Christianity, it's like Westerners have been continuously living in this believer-nonbeliever duality !!Christianity was the first of this Abrahamic proselytizing religion, Islam was the next, and if you think about it, Communism was the next (Communism also distinguishes in terms of 'believer' [of class struggle,socialism,utopia, blah blah] and nonbeliever, and wants to convert everyone to its fold by any means possible, result being Stalinist purges equalling crusades and Islamic conquests). Next in that succession are modern day concepts such as atheism ('liberalism', feminism etc and so on...). Now, don't get me wrong. It is true that atheism ('liberalism', feminism etc) might have done great to liberate the West from the deadly grasp of Abrahamic Christian religion, but they seem to have inherited the curse of 'my way or the highway' style of Abrahamism; coupled with concepts such as excommunication of 'nonbelievers' of the ideology, and 'total war' (i.e. trying to insert one's ideological position in every aspect of life and with everyone). Maybe, who knows, a foundationally similar ideology was necessary to take on the earlier more-brutal proselytizing Abrahamic religions.Often while discussing Hinduism with Western Dawkin-sian atheists and while listening to their critiques of Hinduism (like by Sam Harris etc), I always find them picking things from the worst period of Hindu history (I would say ~1700s-1900s, a broken Hindu society after centuries of invasions and conversions etc) and ignoring the rest some 3000+ years. By this time, Hinduism had degenerated because of brutalities, and lots of 'evil' regular practices one finds solidified. I don't know if they are just ignorant or have an agenda to ignore.And just as an aside, I don't think Judaism is doing to 'Palestine' what Muslims and Christians did to natives at other places. Jews *are* the natives of Israel and Jerusalem area, and they are merely retaking the area they were one brutally displaced from by Muslims. It's like if Hindus displace the Muslim Pakistanis and retake the Indus Valley area, then there is nothing wrong with it, because Indus Valley is where Hinduism arose (Sapta Sindhu:The land of the seven rivers) - an area from which Hindu population has been wiped out (Similar for Sikhs in Pakistani Punjab area).

Israeli aircraft bombs Syrian army positions in occupied Golan
An Israeli unmanned aerial vehicle has reportedly targeted Syrian army positions in Golan Heights after a projectile allegedly fired from Syria landed in the occupied territory.
Lebanon-based Arabic-language al-Manar television network reported on Friday that the drone struck a Syrian battle tank as well as a 105mm cannon in Syria's strategic southwestern region of Quneitra near the border with Israeli-controlled Palestinian territories.
Earlier, the Israeli army had announced in a statement that "an errant projectile fired from Syria had hit an open area in the northern Golan Heights," noting that the round was "a result of internal fighting in Syria."
It is the fourth time in a week that projectiles from Syria have hit the Israeli-occupied Golan Heights.
Diskriminering og/eller apartheid?
MIFFs skribent Bjarte Bjellås hevdet nylig i avisen at de ca 1,2 mill. muslimske palestinerne i Israel med israelsk statsborgerskap ikke utsettes for apartheid.

Generalidades: Cenas gays mais picantes do cinema
Fonte: Marcelo Hailer - A CAPA
Hoje é comemorado o Dia do Sexo, a prática social que a maioria absoluta da população brasileira adora praticar. No mundo afora, rola a lenda de que os brasileiros e os seus hermanos despertam desejos nos povos de outra nações. Fato ou lenda, o que importa é que, independente da nação, o que mais se fala e consome é sexo.

Já dizia Freud que todas as relações e desejos humanos giram em torno dele, o sexo. Posteriormente, foi Michel Foucault que catapultou: sexo e poder caminham juntos. E já que o sexo é tão influente assim na vida, é claro que o cinema não se furtaria de construir histórias em torno de tal fato.

Portanto, para celebrar o Dia do Sexo, selecionamos cinco cenas de produções gays do cinema que marcaram. As nacionalidades são variadas: brasileira, norte-americana, israelense e francesa.

Madame Satã: produção brasileira de 2002 e dirigida por Karim Ainouz. O longa retrata a vida de Madame Satã, personagem da Lapa carioca do começo do século XX. Sujeito malando, errante e transformista que se apresentava na noite carioca e no carnaval. O filme lançou o ator Lazaro Ramos.



Eu Matei a Minha Mãe: produção canadense de 2009 que marca a estreia de Xavier Dolan como diretor e ator aos 19 anos. Dolan escreveu o roteiro aos 16 anos. A história trata dos dilemas internos do personagem central, Hubert, que é interpretado pelo próprio Dolan, e da maneira como ele e sua mãe não conseguem conviver em paz. Com cenas densas e trilha sonora de primeira, o filme foi aclamado pela crítica.



Bubble: produção israelense de 2006 dirigida por Eytan Fox. A história se passa entre Israel e a Palestina e mostra a paixão entre dois homens das respectivas nacionalidades. O drama se acentua quando o jovem palestino fica dividido entre se tornar uma mártir (homem bomba) ou viver com o seu amor em Tel Aviv.



O pecado da carne: produção israelense de 2009 dirigida por Haim Tabakman. O longa relata a história de amor entre dois judeus ortodoxos na cidade de Jerusalém, ou seja, muito drama pela frente. O filme teve grande repercussão e foi proibido em alguns países fundamentalistas.



Brokeback Mountain: produção norte-americana de 2005, dirigida por Ang Lee. O filme dispensa apresentações, já que foi amplamente exibido pelos canais de TV mundo afora e, sendo assim, não poderia ficar de fora desta lista.


Baalbek (1860-70)
Jean-Léon Gérôme (1824-1904) Olje på papir montert på lerret, 22,8 x 31,7 cm, privateie. Jean-Léon Gérôme, en fremtredende representant for akademismen innen fransk maleri på 1800-tallet, gjorde mange reiser til Nord-Afrika inkludert Egypt, Palestina og Syria. I løpet av disse reisene utførte han en mengde skisser, som senere tjente som grunnlag for større ateliér-malerier. Han […]
The post Baalbek (1860-70) appeared first on Document.
Commentaires sur Xavier Valls, le père de Manuel Valls par Asermourt
Je suis le méchant Juif qui ne porte pas de kippa mais, contrairement aux traditionalistes dont nul ne peut préjuger de la culpabilité — merci pour eux! — avant qu'ils aient affiché leur soutien à l'infâme guerre de Gaza qui chercha à achever un Hamas déjà mis à genoux par le Poutine israélien, — C'est cela, oui… Cesse là, — je n'éprouve aucune gêne à lever, devant l'innocent aux mains sales, mon bouclier de David michelangélien. Les élections israéliennes? Bien sûr. Il est probable que Netanyahou s'en préoccupe un brin lorsqu'il va alerter le monde sur le non-meilleur accord iranophile. Ses détracteurs aussi. Avec la même hypocrisie. Avec un identique mépris pour les Affaires qui leur semblent étrangères. À ce propos, il n'est pas impossible que l'électeur juif de Le Pen soit un Français, pas moins moyen qu'un autre, et donc, de plus en plus imperméable à ce qui dépasse le cadre de la politique intérieure de son pays. J'évalue aussi l'éventualité, dans la tentation de l'Alya, d'une fuite relative des cerveaux vers la Silicon Valley juive combinant les deux sources d'espoir que représentent, d'une part, une vie sociale à la hauteur d'une ascension intellectuelle mal récompensée avec, d'autre part, le soulagement à l'idée que l'on ne risquera plus d'atterrir dans un milieu professionnel où le si-possible-pas-juif n'est jamais loin de vous péter à la gueule. Mais revenons à nos premiers moutons de Panurge. Pour tout vous dire, Mogherini n'a rien fait encore qui eût pu m'inspirer la confiance que j'ai acquise à l'endroit des adroits Zarif palestinien et Abbas iranien. Là-dessus, la Maison blanche a tout à fait raison. Aucun accord avec la République islamique d'Iran ne satisfera jamais M. Netanyahou. Ce qui m'amène bien naturellement à me gratter la tête en songeant au fait que nous avons des-raisons, nous à qui d'aucuns reprochent la propension à user légèrement, obsessivement, dangereusement, de l'incomparable précédent munichois, de valsement hésiter à qualifier de «Munich bis» la nucléarisation civile d'un régime ouvertement cryptonazi. Pardon, M. Obama, mais la République des ayatollahs ne se réformera pas et le Front national ne sera jamais soluble dans l'État de droit. Tous ceux qui, à force de faire semblant de sourire au masque souriant de Mohammad Javad Zarif, ne sont plus bien certains des sensations que leur procurent leurs drôles de fréquentations, risquent, à terme, s'ils ne se reprennent pas vitement, de tomber le masque pour le coup et, à la frondeuse! de nous prouver que, pour l'Internationale conspirationniste sans laquelle un Parti démocrate états-unien ne peut plus être élu, rien ne vaut le contre-schème américano-antisioniste.

Fla não recebe transferência, e Geuvânio fica fora contra o São Paulo
O Flamengo não terá Geuvânio contra o São Paulo. Anunciado na última quarta-feira, há nove dias, o jogador é desfalque na partida de domingo, na Ilha do Urubu. A expectativa agora é da regularização na próxima semana. Na quarta-feira, o time enfrenta o Palestino na estreia da Sul-Americana, enquanto, pelo Brasileiro, tem clássico contra o Vasco, no sábado, em São Januário.
Nos bastidores, o Santos pressiona o Tianjin pelo pagamento de multa de 500 mil euros pelo descuprimento de cláusula contratual que impediria o atleta de assinar com outro clube brasileiro enquanto pertencesse ao clube chinês. Nem o Flamengo nem os representantes do atleta acreditam que isto seja problema para a regularização do atleta.
- Ele já tem contrato de trabalho com o Flamengo. Mas os chineses ainda não enviaram as contra-instruções no sistema da Fifa. Aguardamos isso para o início da próxima semana - disse Bichara Neto, advogado de Geuvânio.
Sem o novo contratado, que assinou por empréstimo de um ano e meio - vindo do Tianjin, da China -, o técnico Zé Ricardo mantém a base que venceu o Santos por 2 a 0 pela Copa do Brasil. O time terá os retornos de Rhodolfo, na zaga, e Éverton Ribeiro no setor ofensivo.
O departamento de futebol fez o pedido do registro de transferência internacional aos chineses logo depois da abertura da janela de transferências no fim da semana passada. Sem a transação registrada na Fifa, a CBF não reconhece o contrato de trabalho do jogador, que não aparece no Boletim Informativo Diário da CBF. O regulamento da competição prevê que o jogador deve estar regularizado até o último dia útil da véspera da partida.
Geuvânio treinou forte nesta semana. Participou e bem de jogo-treino contra o Resende nesta quinta-feira, com a expectativa de ser relacionado contra o Tricolor Paulista. Ele precisa ser regularizado para ter condições de jogo também na Sul-Americana. O Flamengo enfrenta o Palestino na quarta-feira da próxima semana.
Pela 11ª rodada, o Flamengo recebe o São Paulo às 16h, na Ilha do Governador, no domingo. O time deve ir a campo com Thiago, Pará, Réver, Rhodolfo e Trauco; Márcio Araújo, Cuéllar, Diego; Everton, Éverton Ribeiro e Guerrero. Com 17 pontos ganhos, o Rubro-Negro ocupa a terceira colocação na tabela do Brasileiro. O líder Corinthians tem 26 pontos.
*Colaborou Lucas Musetti.
Dumb, Dumber, And Dumbest – What Is The Republican Party Doing?
What the heck is wrong with the Republicans these days? The once grand old party of Lincoln that had vision and fire is now floundering with series of miscues, inappropriate comments, and actions unbecoming of a representative of the people of the United States.

DUMB
To start, here is President Bush doing his open-mouth-insert-foot foreign policy move when he said on May 2: "So, for example, just as an interesting thought for you, there are 350 million people in India who are classified as middle class. That's bigger than America. Their middle class is larger than our entire population. And when you start getting wealth, you start demanding better nutrition and better food. And so demand is high, and that causes the price to go up."

What an insensitive thing to say. No wonder the Indians are upset. Instead of accepting them into prosperity and encouraging them to aid the less fortunate, Bush blames them for causing the food prices to go up.

DUMBER
Not to let someone else out do him, a dumber Bush moment was in Israel when he addressed the members of the Knesset on May 15: "Some seem to believe that we should negotiate with the terrorists and radicals, as if some ingenious argument will persuade them they have been wrong all along. We have heard this foolish delusion before. As Nazi tanks crossed into Poland in 1939, an American senator declared: "Lord, if I could only have talked to Hitler, all this might have been avoided." We have an obligation to call this what it is -- the false comfort of appeasement, which has been repeatedly discredited by history."

OK, that 'Nazi' quote was made by William Edgar Borah, a Republican Senator of Idaho. Perhaps Bush identifies with stubborn and headstrong person that Borah was, traits that Bush has exhibited during his Administration. Moreover, the quote was highly inappropriate in such a setting as the Knesset.

Since 2002, Bush has been aiming comments like this toward North Korea and Iran, two of three nations in the axis of evil: "States like these, and their terrorist allies, constitute an axis of evil, arming to threaten the peace of the world. By seeking weapons of mass destruction, these regimes pose a grave and growing danger. They could provide these arms to terrorists, giving them the means to match their hatred. They could attack our allies or attempt to blackmail the United States."

Since then, Bush is negotiating with North Korea and sending them food aid. Sending aid to a rogue country that professes to have nuclear weapons; why are we negotiating with and sending aid to North Korea while posturing with Iran? One of the two key arguments about Iran is that it has weapons of mass destruction. If this is true, then should we not project the same posture with North Korea?

The second of two key arguments is that Iran supports and sponsors terrorism. OK, then, using this argument, we should be including Syria in the "axis of evil." After all, our own State Department had labeled Syria as a security threat: "Syria remains a security concern not just because of terrorism, but also because of its pursuit of weapons of mass destruction." Moreover, Syria "has been on the U.S. list of state sponsors of terrorism since the list's inception in 1979."

Why should we not negotiate with Iran if we are willing to force Syria to peace negotiation through legislation and hold talks with North Korea? Even the U.S. Military is suggesting that we negotiate with Syria and Iran to bring peace to Iraq. A November 2007 memo from the Strategic Studies Institute of the U.S. Army War College recommends that the U.S. negotiate: "A diplomatic option involving Syria and Iran appears to be worth exploring if done within the context of a broad regional initiative that includes our regional friends and allies as well as our adversaries."

What is the deal with the double standard? Perhaps someone should remind Bush of his own statement on negotiating with terrorists and radicals. On January 10, 2008, Bush said the following, after meeting with President Abbas.

On negotiation: "Achieving an agreement will require painful political concessions by both sides."
On negotiation with Terrorists: "On the Palestinian side that includes confronting terrorists and dismantling terrorist infrastructure." And "No agreement and no Palestinian state will be born of terror."

President Nixon flew to China in 1972 and met with Chairman Mao and Premier Zhou En Lai in Beijing and, later that year, he went to Moscow and negotiated with Leonid Brezhnev, General Secretary of the Soviet Union on the SALT I treaty. This was a surprise since Nixon was avowed anti-communist and China and Soviet Union were the enemies, the then axis of evil. The U.S. and the Soviet Union fought each other through proxy battles in the Middle East during the Yom Kippur War and the U.S. and China fought each other through proxy battles in Vietnam.

President Regan called Soviet Union the "Evil Empire" but met with Mikhail Gorbachev, the General Secretary of the Soviet Union multiple times to conclude the Intermediate-Range Nuclear Forces Treaty.

Even President George H. Bush (a.k.a. Bush senior) favored diplomatic solutions with Iraq and Saddam Hussein. Even after Iraq invaded Kuwait, he was still willing to negotiate with Iraqis.

Perhaps, President Bush should have listened to his dad a bit more: "Whose life would be on my hands as the commander-in-chief because I, unilaterally, went beyond the international law, went beyond the stated mission, and said we're going to show our macho? We're going into Baghdad. We're going to be an occupying power — America in an Arab land — with no allies at our side. It would have been disastrous. We don't gain the size of our victory by how many innocent kids running away — even though they're bad guys — that we can slaughter. ... We're American soldiers; we don't do business that way."

DUMBEST
Now, we come to the dumbest Republican moment: Mike Huckabee. Upon hearing a loud bang during his speech to the NRA, Huckabee quipped: "That was Barack Obama. He just tripped off a chair. He's getting ready to speak and somebody aimed a gun at him and he -- he dove for the floor." (Click here for the video.)

Huckabee is a Southern Baptist Minister. As a man of faith, there is no excuse for such a comment. Even if he had just said "Obama tripped off a chair," it would have been in very bad taste as it insinuated that Obama was standing on a chair. Now, why would anyone be 'standing' on a chair? Was Huckabee insinuating that Obama is uncivilized and therefore standing on a chair? Or was it more insidious?

What's with the comment about aiming a gun at him and having him diving for the floor? Any reasonable person would dive, run, duck, or do everything possible to avoid a gun pointed at said person. Why would a person be aiming a gun at Obama in the first place? Is that a statement that a man of God would make? If you see the video, Huckabee's comments came out very naturally. There was no hesitation on his part to comment on the sharp sound at Obama's expense.

Now, in politics, one can sling mud about an opponent. That's acceptable. If Huckabee said something along the lines of "That's Obama slamming the door on American's right to carry guns", then Huckabee would have won a very savvy political battle while slinging mud at Obama.

Mr. Huckabee, for a person who has a sharp mind and wits, to have said what you did is inexcusable. Perhaps, sir, you should re-read Leviticus 19:18.

NOTE: I had a difficult time choosing between the "DUMBER" moments since Mr. Bush has offered up a lot of them. However, his Nazi comment won out over his 'I gave up golf to show my respects for the families of fallen soldiers.' This is only because his comment about giving up golf was made some time ago. (Keith Olbermann has a great commentary on this. Click here for the YouTube video)

Have a great weekend!

Regards,
Ed Kim
Practical Risk Manager

U.N. Hosts Jew-Hate Palestinian Forum
The United Nations once again has displayed its anti-Israel bias by hosting what is called the "United Nations Forum to Mark Fifty Years of Occupation." The United Nations Committee on the Exercise of the Inalienable Rights of the Palestinian People has organized the two-day meeting taking place this week in New York. Representatives affiliated or working with two terrorist organizations - Hamas and the Popular Front for the Liberation of Palestine (PFLP) - are taking part.
Palestinian representative Saeb Erekat told the Israel haters that "Hamas and the PFLP are not terrorist organizations." Erekat also said that the way to defeat ISIS is by ending the Israeli "occupation." He added, "The Israeli government, headed by Mr. Benjamin Netanyahu, is trying to replace the two-state solution with one state, two systems, apartheid."
Israel's Ambassador to the UN Danny Danon responded to such nonsense, saying, "They have no shame. These are lies and incitement from those who are paying terrorists to kill innocent Israelis."
Hamas is indeed a terrorist organization, with innocent civilian blood on its hands as it tries to carry out its genocidal campaign against the Jewish state. As for the PFLP, Ambassador Danon displayed a photograph of Israeli policewoman Hadas Malka who was killed in a terror attack earlier this month. He explained to reporters that one of the groups presenting at the UN forum works with the PFLP terror organization which claimed responsibility for Malka's murder. Both Hamas and the PFLP are considered foreign terrorist organizations by the U.S. State Department.
Nevertheless, United Nations Secretary General Antonio Guterres and his Deputy Secretary General Amina J. Mohammed legitimized the hatefest by their participation along with terrorist organization collaborators.
The Secretary General's message to the forum, delivered by his deputy, lamented "Israel's occupation of the West Bank, East Jerusalem, Gaza and the Syrian Golan, and the displacement of hundreds of thousands of Palestinians and Syrians." He went on to declare that only the end of Israeli "occupation" would "lay the foundations for enduring peace that meets Israeli security needs and Palestinian aspirations for statehood and sovereignty." He repeated the canard that "recurring cycles of violence and retribution" were "fueled "by "[F]ifty long years of occupation."
The Palestinians could have had their own state the same year that Israel was created. Instead, they chose the rejectionist path, vowing with their Arab nation neighbors to destroy the Jewish state at birth. They failed, but would not give up their ambition to drive the Jews into the sea. Cycles of violence against Jews were carried out by Palestinian terrorists before the June 1967 War, while Jordan controlled the West Bank and Egypt controlled Gaza. The Palestinian leadership is not interested in a genuine two-state solution. They want an immediate state on the lands that Israel took over after the June 1967 War, to be followed by the implementation of the so-called "right of return" that would result in the Palestinians' eventual demographic takeover of pre-1967 Israel. In short, the Palestinians' version of the two-state solution is two Palestinian states, in addition to Jordan which has a majority Palestinian population.
Gaza has been in Palestinian hands since Israel's unilateral withdrawal in 2005. Instead of using the opportunity to build a prototype state living side by side with Israel in peace, the terrorist organization Hamas turned Gaza into a launching pad for rocket attacks against Israeli civilian population centers.
Jerusalem was divided by virtue of Jordan's illegal occupation of the Old City after the 1948 Arab–Israeli War, and restored to its undivided, unitary status, open to members of all faiths, by Israel in 1967. The notion of a separate "East Jerusalem" that is "occupied" by Israel is a Palestinian fiction that the so-called international community has cynically bought into.
When Syria controlled the Golan Heights, it took advantage of the high terrain to launch sniping attacks against Israeli civilians, including children, in the Huleh Valley below. The UN Mixed Armistice Commission ignored Israel's complaints. During the June 1967 Six Days War, Syrian armored units fired on villages in the Huleh Valley. Israel fought back and seized control of the Golan Heights terrain that Syria had used to conduct its lethal attacks on helpless Israeli civilians. Even so, Israel was willing to return the Golan Heights to Syria in exchange for a genuine peace agreement. But the offer fell on deaf ears after the passage of the Khartoum Resolution of September 1, 1967 at the conclusion of the 1967 Arab League summit. This resolution declared, "no peace with Israel, no recognition of Israel, no negotiations with it, and insistence on the rights of the Palestinian people in their own country."
Israel was willing to be a gracious victor and give back territory that had been used to terrorize its population, but was met with intransigence, a pattern followed by the Palestinians repeatedly over the years. Syria has forfeited any legitimate right to reclaim the Golan Heights, which Israel has every right to retain for defensive reasons.
The Palestinians have only their own leadership to blame for their present plight. No UN forum can change the truth that, to paraphrase the great Israeli statesman Abba Eban, the Palestinians "never miss an opportunity to miss an opportunity."
U.S. Ambassador to the UN Nikki Haley has tried, since assuming her post, to move the UN away from its blatant anti-Israel bias. As the "United Nations Forum to Mark Fifty Years of Occupation" shows, she definitely has her work cut out for her.
Criticism of Anti-Semitism Special Envoy Vacancy Rings Hollow
In 2004, Congress established the position of Special Envoy to Monitor and Combat Anti-Semitism. The Special Envoy is tasked with developing and implementing policies and projects to support efforts to combat anti-Semitism. The envoy is also charged with compiling data on global antisemitism and incorporating his or her findings into the State Department's annual reports on Human Rights Practices and International Religious Freedom. The creation of this unique position was motivated partly by a desire by congressional officials to thwart anti-Israel de-legitimization efforts advanced by cacophony of Islamists and other pernicious elements. The Special Envoy position currently remains vacant.
On June 9, Secretary of State Rex Tillerson gave testimony before the foreign operations subcommittee of the U.S. House of Representatives Appropriations Committee. Secretary Tillerson was asked by Rep. Grace Meng, (D-NY) to provide a timeline for a new appointee. Tillerson was non-committal and suggested that the appointment of a Special Envoy was unnecessary and might actually be counter-productive. He argued that by having a Special Envoy, emissaries responsible for implementing U.S. policy might actually decide to forgo their responsibilities in misplaced reliance on the Special Envoy. A more effective approach, Tillerson argued, would be to channel efforts to combat antisemitism "through the delivery on mission at every level at every country."
Needless to say, Tillerson's response sparked outrage. Lawmakers noted that since the position was established by congressional legislation, it cannot be terminated by unilateral executive action. The committee's ranking Democratic member Rep. Nita Lowey, (D-NY) blasted Tillerson. In an email to the JTA, she termed Tillerson's position as "outrageous and offensive" particularly in light of the fact that "hate crimes against Jews continue to rise in the United States and around the world," and urged the Secretary to "fill the Special Envoy position immediately."
Tillerson's position drew criticism from other quarters as well. At a recent briefing hosted by the Anti-Defamation League, two former Special Envoys who occupied the post during Obama's tenure argued that the Trump administration has a responsibility to fill the vacancy.
Hannah Rosenthal, who held the position from 2009 to 2012 stated that the administration's failure to fill the position would be a "a huge step backward and a huge opportunity missed." That sentiment was echoed by Ira Forman who served as Special Envoy during Obama's second term.
Jonathan Greenblatt, the CEO of the ADL, whose organization spends more time defending the likes of Linda Sarsour and the rights of Syrian migrants than it does on combatting antisemitism, piled on and criticized Tillerson for being "opaque about his motives and inexplicably [kicking] the can down the road."
Without passing judgement on Tillerson's motives and the veracity of his argument, it is safe to assume that some of the Trump administration's shrillest critics on this issue possess less than pure motives. The ADL under the stewardship of Jonathan Greenblatt has morphed into an organization that has completely forgotten and neglected its primary mission, which is to combat antisemitism and xenophobia. Instead, Greenblatt has chosen to become an advocate for Linda Sarsour, a rancid anti-Semite of the first order who advocates for the destruction of Israel and wishes she could rip out the vaginas of women with whom she disagrees. The ADL has also devoted substantial resources advocating for Muslim migration rights without ever considering that most of these migrants hail from countries where there is a near 100 percent prevalence of Jew hatred.
We must also consider the fact that the Special Envoy is only as effective as the leadership which issued the appointment. If the leadership is rudderless, apathetic and vacillates on the issue of antisemitism, the role of Special Envoy is substantially diminished and may actually cause harm. This was certainly the case with the Obama administration.
Obama may be the darling of the Left but his record on combatting antisemitism was abysmal. During his tenure, there was an explosion of anti-Semitic incidents at universities and college campuses across the United States (and Europe as well for that matter). Many of these incidents were inspired by campus hate groups like Students for Justice in Palestine and the Muslim Students Association. According to the Watchdog group AMCHA, which monitors antisemitism at institutions of higher learning, anti-Semitic incidents were eight times more likely to occur at universities where the SJP and MSA maintained an active presence. Yet Obama remained tone deaf to this deleterious phenomena.
And who among us can forget Obama's flippant and now infamous characterization of the Hyper Cacher terrorist attack that claimed the lives of four French Jews, as a "random" attack on a "bunch of folks in a deli." We were then forced to watch as his stooges at the State Department and the White House – Jen Psaki and Josh Earnest – tried their best, through painful contortions, to defend the indefensible. It was a low point among many low points during the Obama administration. Just imagine for a moment if this shameful incident had unfolded during a Trump term.
Moreover, Obama's first Special Envoy, Hannah Rosenthal, was an unmitigated disaster. She was a shill for the rabidly anti-Israel J-Street lobbying organization. Harvard Law professor Alan Dershowitz, a prominent Democrat with liberal bonafides, characterized J Street as "the most damaging organization in American history against Israel." He also noted that "[J Street] will go down in history as one of the most virulent, anti-Israel organizations in the history of Zionism and Judaism."
In 2009, Rosenthal criticized Israel's ambassador to the United States, Michael Oren, for turning down an invitation to speak at J Street. That criticism provoked outrage from major Jewish groups who viewed Rosenthal's criticism of the ambassador as "inappropriate." They noted further that her unwarranted outburst "could threaten to limit her effectiveness in the area for which she is actually responsible." Behind closed doors, criticism of Rosenthal was even more vociferous. Prominent columnist, editor, and researcher Shmuel Rosner referred to her as a "burden," "a problematic pick," "an unwelcome distraction," and "definitely not smart." Rosner was being kind.
That Obama would pick such an odious person to fill such a sensitive and important position is not surprising given that fact that most of his advisers and appointees subscribed to J Street's views, which are well to the left of Israel's leftist Labor Party. Some like Robert Malley were Hamas apologists.
In fairness, Obama's second pick for Special Envoy, Ira Forman, was infinitely better than his predecessor but his efforts were undermined by an administration that was at best, apathetic when it came to antisemitism and at worst, stoked its flames. Such was the case when, in its twilight weeks in office, the Obama administration, with the assistance of despotic nations like Venezuela and Malaysia, perfidiously orchestrated one of the most anti-Semitic resolutions ever passed by the United Nations Security Council.
Whether the argument posited by Tillerson has merit, two unwavering facts remain indisputable. Under shameful influence of a large Muslim bloc, the United Nations is arguably one of the world's greatest purveyors of anti-Semitism. And during his six months in office, Donald Trump through his UN ambassador, Nikki Haley, has successfully done more to combat anti-Semitism in this malevolent forum than Obama did in eight years. Well-meaning critics (and I specifically exclude the likes of Jonathan Greenblatt and his ilk from this category) should bear this in mind before pointing accusatory fingers at the administration.
Why the Jews Are Losing the War on College Campuses
Reprinted from the Times of Israel.
According to a recent study conducted by the "Brand Israel Group," support for Israel among Jewish college students has dropped 27% in the last 6 years. This mirrors a smaller but still significant drop in support among Americans generally, from 76% to 62%. According to Fern Oppenheim, the founder of the Brand Israel Group that conducted the survey, the source of this drop is the perceived lack of shared values between college students and the Jewish state. The same study found that 1 in 3 Jewish students reported anti-Semitic incidents on their campuses. Of these, 59% said that the incidents were related to anti-Israel attitudes. To explain this, Oppenheim blamed a political "atmosphere" on campus that divides the world into oppressor groups and victims, Israel being a symbol of the former.
"We are allowing Israel to be defined by its detractors," Oppenheim warned, which is unfortunately true. But her proposed remedy to step up efforts to brand Israel as not only a tolerant society but, in fact, the helper of victims, even of its enemies is flawed. To support her strategy, Oppenheim offers the case of Ismail Haniyeh, a leader of Hamas, the terrorist organization sworn to destroy Israel and exterminate its Jews. Oppenheim observes that Haniyeh sent his ill granddaughter to Israel to receive medical treatment because he knew "Israel is too decent to turn her away," and says: "People need to know this."
Perhaps they do. But this is clearly not the solution to the problem. If it were, Ismail Haniyeh would have left Hamas and joined Israel's supporters. Re-branding Israel alone is not the answer to a propaganda war, based on genocidal lies, whose goal is Israel's destruction. The only viable solution is to do what Jewish organizations have so far refused to do: brand the American supporters of Hamas and the campus promoters of its lies as terrorist enablers and allies.
The strategy of merely promoting Israel's good deeds, while pretending that Hamas's American supporters are merely misinformed, is failing for a simple reason: If you are accused of stealing other people's land, imprisoning them in Gaza-size ghettos, and segregating them by race, the fact that you are sending humanitarian missions to Haiti and other needy cases or providing medical care to your mortal enemies is not going to exculpate you in the eyes of people who have been seduced by Palestinian lies. In their eyes, you are still the oppressor and these good deeds are merely efforts to obscure that evil fact. That is why lesbian leftists at the "Dyke March" in Chicago banned rainbow flags with the Jewish star – even though Israel is the only country in the Middle East where a gay pride parade can be held. They see Israel's acceptance of gays as "pinkwashing" – a fig leaf provided by one victim group to cover up its crimes against another. The left even has a term for this: "intersectionality."
The only way to counter such malicious attacks is to brand the campus allies of Hamas for what they are: supporters of genocidal lies and a terrorist war to obliterate the state of Israel and kill its Jews. These American allies of Hamas terrorism include Students for Justice in Palestine, the Muslim Students Association, Jewish Voice for Peace, and assorted leftwing groups who support them.
Students for Justice in Palestine, the leader of this anti-Israel, pro-Hamas coalition was founded in 2001 by Hatem Bazian, a Fatah activist at the time. He created it as an ancillary support for the suicide bombing Second Intifada, launched in that year. The chief funder of SJP and orchestrator of its campaigns is a well-established Hamas front, American Muslims for Palestine. Hatem Bazian is the chairman of the AMP board. Since Hamas is a terrorist organization, Students for Justice in Palestine and its campus coalition are clearly instruments of its terrorist campaigns. They do not themselves plant bombs but they support the terrorists who do and spread their political propaganda, much the way the Irish political party Sinn Fein was a working partner of the terrorist Irish Republican Army.
Stigmatizing the campus supporters of terrorists would effectively neutralize the attacks on Israel. It would provide the basis for a campaign to pressure American universities to withdraw their recognition and funding from these groups. It would discredit the lies that fuel their campus campaigns and inspire the anti-Semitic attacks that have reached epidemic proportions.
The David Horowitz Freedom Center has conducted campaigns that employ this branding principle for ten years at over 100 campuses. But ours has been a lonely voice. At virtually every campus where we have organized events, our efforts have been undermined by Hillel and Students for Israel groups who smear us as "Islamophobic" and "racist," though we are neither, and who come to the defense of Students for Justice in Palestine as though they were victims and not aggressors. In other words, these Jewish groups prefer to join hands with an organization supporting a genocidal war against Jews, in condemning (in my case) a Jew who doesn't mince words in opposing our enemies. If Hillel and groups that care about Israel's survival would instead turn their guns around and brand Israel's enemies for what they are, the tide of anti-Semitic hatred on campus would begin to reverse itself, and support for the Jewish state would surely grow.
Beirut bombings lend urgency to search for a settlement in Lebanon
President Reagan now faces in Lebanon the greatest crisis of his presidency. In the short run, he appears to lean toward reinforcing the American commitment in Lebanon following the Beirut bombings that took the lives of at least 135 United States marines and 27 French soldiers.
But most analysts predict that in the long run, strong pressure from the public and Congress will force the President to focus more intensively than ever before on a negotiated way out of the Lebanon crisis. This will require a skillful use of both force and diplomacy.
Reagan's response to the crisis could determine whether he is reelected or not, if he decides to run for a second term.
A recent poll showed that half of all Americans oppose the involvement of US marines in Lebanon and that even more Americans fear that the nation will be drawn into a major war there. Earlier polls have indicated that Mr. Reagan was not making a great enough effort to reach arms control agreements with the Soviet Union. A peaceful outcome in Lebanon could do much to overcome public fears about the President's approach to the issue of war and peace.
In his initial public reaction Sunday to the attack on the marines, Reagan denounced the ''bestial nature'' of the bombings and declared that they cannot drive the Americans out of Lebanon. He reasserted that Lebanon was a nation of ''vital and strategic'' importance to the US. Defense Secretary Caspar W. Weinberger said the US was looking for ways to reduce the marines' vulnerability , including a possible new location for them.
From Congress, there was little sentiment in favor of an immediate pullout of the marines. Indeed, some members favored a short-term reinforcement of the US contingent in order to protect the marines who are still there. But Sen. Sam Nunn (D) of Georgia, an influential member of the Senate Armed Services Committee, seemed to express widespread sentiment when he said the marines' mission needed to be more precisely defined.
Appearing Sunday on the NBC television program ''Meet the Press,'' Senator Nunn proposed that the marines be reinforced in the short run to protect the remaining force. But in the long run, he said, United Nations peacekeeping forces ought to replace the marines. He asserted that the current American policy of trying to clear all foreign forces out of Lebanon was ''mission impossible.''
''We are no longer a deterrent force in Lebanon,'' Nunn said. ''Our marines are hostages.''
Whatever Reagan decides to do, he will have to consult more closely with Congress than in the past. Sen. Charles McC. Mathias Jr. (R) of Maryland, a member of the Senate Foreign Relations Committee, said Sunday that the President could not send large numbers of reinforcements to Lebanon without the concurrence of the Congress.
Senator Mathias and others suggest that Reagan must now broaden his efforts in Lebanon to include a better-defined, long-range peace plan for that nation and for the region as a whole. This would have to include a renewed effort to deal with the Palestinian problem, he said.
The former US ambassador to Egypt, Hermann Eilts, has just returned from a two-week trip to the Gulf, where, he said, anti-American sentiment is now strong. Mr. Eilts said that the Lebanon ''sideshow'' has absorbed US attention to the point where other aspects of Middle East policy have been neglected.
''There are many cross-pressures on the President,'' says Stephen Wayne, a political scientist specializing in the presidency at George Washington University. ''In the short run, the President must do something tough and demonstrative which will have the country's support. But he cannot burn his bridges and must move toward negotiation.''
''The same thing is true in Central America,'' Mr. Wayne said. ''Nicaragua has proposed terms. So my guess is that the President could be forced into a posture of negotiation in both areas. Reagan needs to be reelected as a peace President.''
White House spokesman Larry Speakes said, meanwhile, that intelligence reports pointed to an Iranian-supported group in Lebanon as the possible perpetrator of Sunday's bombings. But he said that there was no hard physical evidence from the scene of the bombing at the Marine headquarters in Lebanon to prove that the Iranian-backed Shiite Muslim group was involved. This same group is suspected of bombing the US embassy in Beirut last April.
Some experts have suggested that retaliation against Iranian troops present in Lebanon might be called for. But the number of Iranians there is relatively limited. Such retaliation might call for more pinpoint precision than is possible in the midst of Lebanon's crazy-quilt factions.
If Reagan decides that a stronger negotiating push is called for, he now has a national security team with considerable experience in dealing with the Lebanese and Syrians. Robert C. McFarlane, his new national security adviser, recently spent three months as special envoy in the region, negotiating with all the parties to the Lebanon conflict. Secretary of State George P. Shultz presided over talks between the Israelis and Lebanese that led to an Israel-Lebanon agreement last May.
''A positive aspect to all this is that the US decisionmaking apparatus is in a position where policies can be made and coordinated,'' says Charles F. Doran, a political scientist at the Johns Hopkins School of Advanced International Studies. ''The difficulty is where to go. Reagan must react with firmness and bold action. But he cannot get trapped into a deeper guerrilla involvement. That is the dilemma.''
Administration officials are acutely aware of the political fallout that can occur if a foreign policy goes sour: President Carter was defeated in 1980 not only because of the poor state of the economy but also because of the public perception that he did not know how to cope with the Iran hostage crisis. But in foreign policy terms, the Iran hostage crisis was a relatively limited incident, involving a limited number of Americans in a fixed location. In Lebanon, experts say that American credibility is at stake throughout the Middle East.
Democratic presidential candidates Alan Cranston of California, Gary Hart of Colorado, and Ernest Hollings of South Carolina said Sunday that Reagan is violating the War Powers Act by keeping the marines in Lebanon.
''President Reagan should report to Congress under the War Powers Act, as he should have done in the first place,'' Senator Cranston said.
''He should either come to the Congress or get out,'' said Senator Hollings.
Read this story at csmonitor.com
Become a part of the Monitor community
#289 El talibán que administra el sub de Veganos me ha crujido el karma con una noticia que había publicado
#264

"En 2007 empezaron a hacer las primeras actividades, pero en ese momento no pensaron que eran activistas animalistas. Ellos querían ayudar a los niños de dirigir su rabia y enfado a los canales positivos para romper el ciclo de violencia en el que estaban atrapados. Empezaron de enseñar a los niños la importancia de proteger a los animales, como forma respeto y manera de responder de otra forma a la violencia que habían sufrido. El objetivo era transformar la violencia en compasión, una sencilla premisa que sembró la semilla que ha seguido creciendo hasta hoy". explica para DISPARA MAG Lyz Tyson.
Liz Tyson. uk.linkedin.com/in/tysonliz

Vamos... que parece, y solo parece que ha habido un cambio en la dirección de la ONG. ¿Quizá por la financiación?. Soy un mal pensado.


"La verdad es que la dieta Palestina tradicional siempre fue casi totalmente vegana". es.wikipedia.org/wiki/Gastronomía_de_Palestina Si, totalmente vegana.

"Incluso cuando les plantean que ellos deberían entenderlo mejor que nadie cómo se sienten los animales al ser explotados o discriminados y nunca se ofenden. Aquí cuando comparas la vida de un animal con la de un ser humano se echa las manos a la cabeza".

:facepalm: Sin comentarios.


Pues parece que si hay misioneros veganos, en resumen, proselitismo.

Por lo demás me parece fantástico que entre toda la miseria que hay en Palestina haya una asociación que ayude a los niños, y los eduque en el respeto hacia los animales.
» autor: Anitoco05
Părintele Sofian Boghiu - Predică la Sfântul Ioan Botezătorul
Predica la Sfantul Ioan Botezatorul

Frati si surori crestine,

Iata, ne aflam, cu ajutorul lui Dumnezeu, la ultima veriga a sarbatorilor sfinte si luminoase, pe care le-am praznuit impreuna. Incheiem acest buchet al sarbatorilor de iarna cu amintirea Sfantului Ioan Botezatorul. In cinstea lui suntem aici, pe acest frig. Sa va binecuvanteze Sfantul Ioan ravna si dragostea pe care o aveti pentru Dumnezeu si pentru el. Ieri L-am vazut, cu ochii sufletesti, pe Domnul, botezat in apele Iordanului, si Duhul Sfant coborand peste El in chip de porumbel, si am auzit graind pe Tatal cel ceresc: "Acesta este Fiul Meu cel iubit, intru Care bine am voit". Am vazut cu ochii mintii toate cele trei Persoane, aratandu-Se lumii, fapt unic in istoria omenirii. Si am fost martori, cu sufletul si cu inima, la acel freamat de pe malul Iordanului, plin de lumea care era cutremurata de tot ce vedea si auzea.

Sarbatorim astazi pe Sfantul Ioan Botezatorul, martorul cel ales de Dumnezeu, slujitorul acestei taine mari, de o covarsitoare insemnatate pentru mantuirea neamului omenesc. Ioan Botezatorul, despre care scria profetul Maleahi cu patru sute de ani inainte de Nasterea lui Iisus: "Iata, trimit pe ingerul Meu inaintea fetei Tale, si el va pregati calea Ta". El este singurul pamantean despre care Iisus spune acel cuvant de lauda: "Ca dintre toti cei nascuti din femeie, nu este nici unul mai mare decat Ioan". Cand Sfantul Ioan este intrebat: "Cine esti tu?", el raspunde prin cuvantul prorocului: "Eu sunt glasul celui ce striga in pustie: gatiti calea Domnului", recunoscandu-se pe el insusi a fi inaintemergator al lui Iisus. Pe acest inaintemergator al Domnului il praznuim noi astazi.

Sfantul Ioan era un copil nascut ca dar al rugaciunilor parintilor lui. Batranii Zaharia si Elisabeta, ajunsi la o varsta inaintata, se rugasera din tot sufletul sa dobandeasca un copil de la Dumnezeu; si Dumnezeu parca nu-i auzea, desi Zaharia era preot la Templul din Ierusalim. Ajunsi la aceasta varsta inaintata, cand nu mai aveau nici o nadejde sa nasca un copil, iata ca arhanghelul Gavriil ii aduce lui Zaharia, in Templu, vestea ca Elisabeta va naste un fiu. Batrana Elisabeta naste la vremea cuvenita, si pruncul Ioan incepe sa creasca, ca orice prunc, sub obladuirea parintilor lui, intr-un sat de munte, la 60 km de Ierusalim, o regiune plina de maslini si portocali.

Aici vine Maica Domnului, dupa Buna Vestire, si cand se intalnesc cele doua mame, Ioan (care inca nu se nascuse) salta de bucurie in pantecele batranei Elisabeta. Era ca un salut pe care pruncul Ioan il aducea Pruncului dumnezeiesc din pantecele Maicii Domnului. Acest moment de lucrare a Duhului Sfant este plin de gingasie si sfintenie. Maica Domnului ramane un timp la batrana Elisabeta si cum era tanara si foarte sprintena, implinea toate trebuintele gospodariei si cara apa de la un izvor de mai jos de casa lui

Zaharia. Pana astazi acest izvor este numit "Izvorul Fecioarei" sau "Izvorul Maicii Domnului". Dar cei doi batrani mor foarte curand dupa nasterea pruncului si Ioan, ramas orfan, este ingrijit un timp de o rudenie, iar pe la varsta de 10 ani pleaca in pustie, undeva la sud de Ierusalim, unde se intindea un povarnis cu pante repezi, un desert cu vai prapastioase…

Acolo, intr-o pestera, a stat Sfantul Ioan, mai bine de 20 de ani, in cea mai aspra asceza pe care noi ne-o putem inchipui. imbracat foarte sumar, intr-o haina saraca de par de camila, descult, umbla printre aceste pietre ascutite din pustiu, rugandu-se tot timpul si avand mintea numai la Dumnezeu. Manca miere salbatica si un fel de fructe acre care cresteau in pustie, precum si muguri de copaci. Bautura lui era apa de izvor, iar patul era pamantul gol. Ca acoperamant avea cerul si harul lui Dumnezeu. Aceste pustiuri aspre ale Palestinei erau pline de animale salbatice, pesteri in care foiau serpii veninosi si noaptea urlau sacalii (i-am auzit si eu, frati crestini, pe acesti sacali care traiesc in grupuri si tipa inspaimantator, mai ales noaptea…) si leii; care racnesc umplandu-te de spaima… Sfantul Ioan traia printre ei, sub arsita dogoritoare a zilei si in frigul taios al noptii. El a sfintit astfel salbaticia pustiului, prin rugaciunile lui de zi si de noapte, prin viata lui aspra. Fara indoiala, animalele nu l-au atacat pentru ca simteau Duhul lui Dumnezeu in el.

Totusi, aceasta severa pustnicie este nespus de placuta si de dulce atunci cand este inchinata lui Dumnezeu, ca o jertfa curata a vietii noastre, oferita lui Dumnezeu cu smerenie si cu dragoste, din dorul de a-L cunoaste si de a ne apropia si mai mult de El. Prin aceasta viata pustniceasca, Sfantul Ioan devine modelul si prototipul pustnicilor de mai tarziu care au populat pustiurile, traind adanc si din plin Evanghelia lui Hristos. Rugaciunea lor era neincetata, pentru ei si pentru lumea intreaga. Isi sfinteau viata lor si viata altora, vindecand tot felul de bolnavi adusi in jurul pesterilor si chiliilor lor, sfatuind si convingand, asa incat cei care veneau la ei isi schimbau cu totul viata de pana atunci.

Frati crestini, cine se abtine de la vorbaria desarta si de la patimile de tot felul, de la placerile trecatoare, nu din dispret fata de oameni si de viata, ci din focul unei prea mari iubiri fata de Dumnezeu, un asemenea om, daca nu fuge el dupa oameni, fug oamenii dupa el. Unde e flacara mare in suflet, acolo se aduna oamenii sa-si incalzeasca sufletele lor reci. Asa a fost si Sfantul Ioan Botezatorul. In iconografie el este pictat ca un inger, are aripi la spate si este pictat asa din cauza marii lui sfintenii, de care s-a umplut inca din pantecele mamei lui. Traind in pustie, viata lui era plina de Duhul Sfant; de aceea, pentru el, asprimea ascezei nu era grea. Numai pentru noi pare grea, dar pentru el, care era plin de Duhul Sfant, viata de asceza era o viata ca in cer. Fiind puternic in duh, asemenea Sfantului Ilie, Sfantul Ioan a biruit toate slabiciunile si patimile omenesti, cunoscand in schimb bucuriile unei vieti cu adevarat minunate, traite din plin in Dumnezeu.

In perioada aceasta, el a [cercetat] si niste regiuni de langa Ierihon, unde locuiau esenienii, un fel de calugari evrei care isi aveau acolo un fel de cetate a lor, cu sali de studii, dar duhul lor era cu totul strain de Dumnezeu, aveau o doctrina foarte dusmanoasa, mai ales fata de Templul din Ierusalim. S-a crezut mult timp ca Sfantul Ioan ar fi fost la acesti singuratici evrei, dar este o parere foarte gresita, pentru ca ei erau foarte rai la suflet, invidiosi, plini de viclenie si rautate, foarte departe de duhul plin de bunatate si de smerenie al Sfantului Ioan, adevarati lupi imbracati in piele de oaie.

La timpul cuvenit, Dumnezeu il cheama pe Ioan din pustie. Si el vine pe malul Iordanului si incepe predica lui despre pocainta, pregatind calea lui Mesia. Era numai piele si os. Traise in pustie mai mult cu Duhul lui Dumnezeu decat cu hrana pamanteana, de aceea avea o forta extraordinara in cuvant. Chipul lui era de o mare blandete si de o mare smerenie, cu toata infatisarea lui aspra. Avea un dar deosebit de a vorbi: venea in duhul lui Ilie si vocea lui puternica ii cutremura pe toti. Au inceput sa vina la el puhoaie de oameni, zeci de mii de oameni din Ierusalim si din toata Iudeea care ii sorbeau cuvintele si isi marturiseau pacatele, iar el ii boteza in raul Iordan. Venea nu numai poporul de rand, ci si capeteniile, ostasi, vamesi, conducatori ai poporului evreu. Si toti se intrebau: "Oare nu e acesta Mesia?" - ca prea era rascolitor de suflete…

Putini au fost oamenii, in istoria omenirii, spre care sa fi alergat multimile cu atata sete, asa cum alergau dupa Sfantul Ioan Botezatorul. Acest lucru era cu atat mai uimitor, cu cat Sfantul Ioan nu menaja sub nici un chip scaderile lor omenesti. Nu era nicicum ca o trestie clatinata de vanturile imprejurarilor, ci mustra fara ocol viciile celor care veneau la el. Nu le ascundea osanda cea mai infricosata care-i astepta si nu-i lauda pe bogatii cei impatimiti, ci ii indemna sa se indrepte. Sfantul Ioan nu cerea numai pocainta pentru trecut, ci o viata cu totul noua, pentru viitor. O viata intemeiata pe dreptate, pe respectul omului, pe egala indreptatire la viata a semenului. "Nu luati de la nimeni mai mult decat va este ingaduit", spunea el vamesilor, condamnand una din cele mai urate patimi omenesti: castigul nemuncit. El atragea atentia asupra demnitatii fiintei umane si cerea oamenilor pocainta - adica nu numai sa-si recunoasca pacatele, ci si sa se indeparteze de ele pentru totdeauna. Invatatura sa voia sa smulga din viata oamenilor iubirea de sine, egoismul in formele lui cele mai subtile, asa incat oamenii sa se respecte unii pe altii, sa se ajute in lipsurile lor, sa traiasca in pace si in buna intelegere unul cu altul. Nu obarsia neamului indreptateste pe cineva la mantuire, ci roadele cele vrednice de pocainta. In acest chip pregatea Sfantul Ioan pe oameni pentru venirea Mantuitorului Hristos.

Si iata ca intr-o zi, Iisus insusi vine sa ia botezul de la Ioan, ca sa Se faca cunoscut in tot Israelul. Sfantul Ioan era deja foarte cunoscut, dar pe Iisus nu-L cunosteau decat cei din Galileea. Si Sfantul Ioan care era asa de mare, asa de urias in fata multimii, se intoarce spre Iisus si il arata cu degetul, spunand: "Iata Mielul lui Dumnezeu care ridica pacatele lumii", "iar eu nu sunt vrednic sa dezleg nici macar cureaua incaltamintei lui".

Frati crestini, Sfantul Ioan este cinstit de Biserica ca prooroc al Celui Preainalt, ca inaintemergator si Botezator; ca mare mucenic, pentru moartea lui martirica; ca inger in trup, pentru covarsitoarea lui sfintenie. Este zugravit in icoane cu aripi ingeresti si este cinstit ca prieten al Mirelui, prieten al Mantuitorului Hristos. Dar ceea ce se desprinde indeosebi din toata aceasta vrednicie a sa si ceea ce impodobeste in mod deosebit chipul sau duhovnicesc, este smerenia lui adanca. Desi avea in fiinta lui atata putere incat era socotit de unii drept Mesia cel asteptat, el se apara mereu cu strasnicie si indrepta privirile tuturor spre Cel ce avea sa vina, Caruia el nu se socotea vrednic nici macar sa-I dezlege cureaua incaltamintelor.

Si lumea se intoarce spre Iisus, pe care nu-L cunoscuse pana atunci. Mai mult decat atat, Sfantul Ioan renunta chiar si la caldura dragostei ucenicilor sai, indemnandu-i sa se faca ucenici ai lui Mesia si sa-l lase pe el: "…caci Aceluia I se cade sa Se inalte, iar mie mi se cade sa ma micsorez.. "

Sirul lung al prorocilor care, prin puterea Duhului Sfant, au anuntat venirea lui Hristos, cu multe veacuri inainte, se incheie acum cu cel mai mare dintre proroci, care nu-L prezice pe Mesia de departe, cum au facut ceilalti, ci il arata indeaproape cu degetul intins: "Iata Mielul lui Dumnezeu"; "Iata-L aici, in mijlocul nostru, pe Cel ce L-au vazut de departe prorocii"; "Eu am vazut Duhul Sfant coborand in chip de porumbel peste El"; "Nu sunt eu Lumina, ci eu am venit sa marturisesc despre lumina"; "Acesta trebuie sa creasca, iar eu sa ma micsorez"; "Eu nu sunt vrednic sa dezleg nici cureaua incaltamintelor Lui". Si lumea se intoarce spre Iisus. Iisus este botezat de catre Ioan, apoi se retrage in pustie si posteste patruzeci de zile si patruzeci de nopti in locul acela, astazi, este o manastire numita Sarindar, acolo unde a postit Iisus - iar Ioan continua sa boteze mai departe. Si intr-o zi trece pe acolo, prin mijlocul acelei multimi de la Iordan, imparatul cu Irodiada, sotia fratelui sau. Ioan care aflase despre acest incest, il mustra pe imparat in fata multimii, spunandu-i: "Nu ti se cuvine tie, ca imparat, sa traiesti intr-o asemenea faradelege". La indemnul Irodiadei, Ioan este arestat si tinut in temnita de sub palatul lui Irod. Intr-o zi, la un ospat din casa lui Irod, intr-o atmosfera imbibata de desfrau si betie, Salomeea, fiica Irodiadei, danseaza un dans pagan si patimas care a starnit foarte multe patimi in Irod. Ametit de patima si de bautura, Irod ii fagaduieste fetei ca-i va da orice cere, pana la jumatate din imparatie. Indemnata de Irodiada, fata ii cere imediat capul lui Ioan, sa i-l dea fara intarziere! Soldatii coboara din palat in temnita, taie capul Sfantului, iar Irodiada primeste din mainile Salomeii, pe tipsie, acest cap - acum, sigur, fara glas. Si ea ia un ac si inteapa limba lui Ioan, pentru a se razbuna de mustrarea pe care i-o facuse Sfantul Ioan - cea mai cumplita cruzime de care a fost capabila o femeie… Capul Sfantului Ioan a ramas acolo la palat un timp, iar trupul a fost luat de ucenicii lui. Ucenicii devin de acum inainte ucenici ai Mantuitorului Hristos. Asa isi incheie viata acest mare profet, sub sabia unui mare pacatos.

Insa el… nu a murit, frati crestini: duhul lui si toata puterea lui este sus, in ceruri. El traieste cu adevarat, in mare cinste, in imparatia lui Dumnezeu si se bucura de vesnica rasplata si slava de la Mantuitorul Hristos. Impreuna cu Maica Domnului, Sfantul Ioan Botezatorul este cel mai puternic mijlocitor in fata lui Dumnezeu: mama si nasul lui Iisus. Ei mijlocesc in rugaciune pentru noi. Maica Domnului spune: "Doamne, Te-am purtat in brate, ai supt la sanul meu, Te-am crescut; pentru bunatatea Ta, primeste acum rugaciunea si ajuta robilor Tai, care se roaga Tie, prin Mine". Sfantul Ioan intinde mana si spune: "Doamne, adu-Ti aminte de aceasta mana care Te-a botezat si adu-Ti aminte ca Tu m-ai numit "prietenul Tau", cu toata nevrednicia mea. Ajuta dar, celor ce se roaga Tie, prin mine". Ei sunt acolo sus, intr-un loc si intr-o stare din care ne vad si, prin darul lui Dumnezeu, stiu totul despre noi si pot sa ne ajute. Acest "sus" nu este un sus fizic, frati crestini, ci e foarte aproape de noi, pentru ca Dumnezeu si toata lumea cereasca nu sunt undeva departe, ci printre noi si in noi insine. Chiar daca noi avem aceasta marginire pamanteasca de a o vedea… Dumnezeu nu e departe de noi…

Binecredinciosi crestini, daca noi toti suntem datori sa urmam fiecarui sfant in acele virtuti in care ne este cu putinta a-l urma, apoi pe Sfantul Ioan il putem urma mai ales in virtutile slujirii aproapelui si a lui Dumnezeu, in smerenie. Oricat de mult bine am face aproapelui nostru si orice jertfelnicie am depune in slujba lui Dumnezeu, sa nu ne atribuim noua aceste merite, pentru ca numai cu ajutorul lui Dumnezeu putem face o fapta cu adevarat buna. Micsorandu-ne si smerindu-ne pe noi insine, acoperind sub smerenie sincera orice vrednicie personala, numai asa vom putea avea intreaga dragoste a lui Dumnezeu pentru noi.

Sfantul Ioan sa ramana, dar, modelul nostru de smerenie: "El, Iisus, sa creasca, sa fie cat mai cunoscut de lume, iar eu sa scad". Si Iisus creste, pana ajunge in Ierusalim si pe Golgota, iar Ioan, retragandu-se, trece in imparatia luminilor.

Sa urmam exemplul smereniei lui, sa-l avem la inima si sa ne rugam cu toata credinta acestui mare sfant si prieten al Mirelui Hristos, care ne poate ajuta cu adevarat. Amin.

Capul lui, frati crestini, a urmat niste "drumuri" mai speciale. El a fost recuperat din palatul Irodiadei si purtat, ca un odor de mare pret, prin Siria, Mesopotamia, Egipt, iar astazi este intr-o moschee din Damasc, ridicata pe ruinele unei catedrale inchinate Sfantului Ioan Botezatorul. Acolo vin multi bolnavi, mai ales orbi. Te impresioneaza privirea lor, fixata undeva in gol… Am intrebat pe cineva: "Ce asteapu acestia, de stau aici de atata vreme?" si mi s-a raspuns: "Foarte multi dintre ei se vindeca".

Trupul Sfantului Ioan a ramas ingropat in Sevastia pana la anul 362, cand Iulian Apostatul a vrut sa-l arda impreuna cu alte sfinte moaste. Crestinii l-au scos din mormant - era cu trupul intreg - si l-au dus in Alexandria, punand in locul lui alte oseminte care au fost arse de tiranul imparat. Despre trupul lui nu mai stim nimic. Inainte de asta, Sfantul Luca, trecand prin Sevastia, ia mana dreapta a Sfantului Ioan si o duce in Antiohia, pastrand-o cu foarte mare cinste. In timpul lui Iulian au ascuns-o intr-un zid, ca s-o fereasca de furia tiranului, apoi a ajuns la Athos. Astazi aceasta mana este la Manastirea Sfantului Dionisie si cu ea se sfintesc apele.

Iar capul lui, asa cum am mai spus, este intr-un sicriu, intr-o moschee din Damasc. Odata, niste musulmani au lovit cu toporul in acest sicriu, spunand: "Ce cauta ghiaurul acesta aici?". Din sicriu au inceput sa curga valuri de sange, tasnea sangele din sicriu si din marmura. Si ei s-au speriat foarte tare si au chemat preotii ortodocsi sa vina sa faca rugaciuni ca sa opreasca aceste valuri de sange care au umplut moschea… De-atunci, desi sunt musulmani, ei au un mare respect fata de Sfantul Ioan.

Frati crestini, sa nu uitati inca un amanunt. Trupul omenesc este tot asa de valoros ca si sufletul. "Trupul este templu al Duhului Sfant, iar voi nu sunteti ai vostri, ci ai lui Dumnezeu" - spune Sfantul Pavel. Cu atat mai mult copilul care ia fiinta in pantecele mamei, este al lui Dumnezeu. " Si cine va strica templul acesta, il strica Dumnezeu pe el" -spune Sfantul Pavel. Si apoi, ce stii tu ce va fi cu pruncul acesta? Cand s-a nascut Sfantul Ioan Botezatorul, cei din jur se intrebau: "Ce va fi cu pruncul acesta?" Era un pui de om, fara nici un alt semn deosebit.

Cati prunci nu se nasc fara multe semne de oameni mari, si ajung oameni mari cu adevarat. Cati prunci ar putea sa se nasca si nu se nasc, pentru ca mamele ii ucid - si nu stiu ce ucid, poate un mare preot, sau un arhiereu, sau poate un om de geniu. Il ucid pentru ce? Pentru ca e "incomod". Prefera sa-l omoare, copilul acesta [e] ucis si aruncat la gunoi sau la caini, ca un pumn de gunoi. Si cred ca au terminat cu el… Nu, nu au terminat, pentru ca sufletul lui tipa acolo, inaintea lui Dumnezeu. Tu omori trupusorul lui, dar sufletul se intoarce inapoi, pentru ca omul si femeia au stricat vasul lui. Si tipa strasnic pruncul inaintea lui Dumnezeu, impotriva mamei ucigase si a tatalui ucigas! Pentru ca amandoi sunt vinovati, si sotul este la fel de vinovat inaintea lui Dumnezeu si vor da socoteala amandoi pentru aceasta crima… V-am spus aceste lucruri in legatura cu nasterea Sfantului Ioan Botezatorul. Nu va ucideti pruncii, lasati-i sa se nasca, sa-i cresteti asa, cu toata greutatea. Nu uitati ca si dumneavoastra ati fost prunci, si cineva s-a ostenit cu fiecare din dumneavoastra, cu fiecare din noi.

Sfantul Ioan a fost ucis cu un an inainte de patimile Domnului. Va spuneam ca trupul lui a ramas ingropat acolo, in inchisoare, iar capul a ramas la palatul lui Irod, iar apoi a

fost luat de acolo si pastrat cu foarte mare grija de catre ucenicii lui, ca un odor de mare pret, un odor sfant, care-i scapa din foarte multe primejdii. Din cauza prigoanelor care au urmat, acest sfant cap a fost pazit si ascuns. Din cand in cand numai, isi face simtita prezenta - asa cum izbucnesc uneori izvoare de sub pamant - si apare odata la Edessa, altadata in Egipt… Iar acum este in Damasc, intr-o mare moschee, asa cum v-am spus, o moschee construita pe locul unei catedrale. Am vazut si eu aceasta moschee luxoasa, cu lampadare si covoare. Este acolo un mic paraclis acoperit cu email verde si cu pereti de sticla. Acolo inauntru este capul Sfantului Ioan Botezatorul. In jurul acestui paraclis stau foarte multi orbi, in genunchi sau turceste, intr-o tacere care te uimeste. Stau si nu vad nimic, dar ochii lor dinlauntru sunt deschisi. Ei se roaga si foarte multi se vindeca .

Ce spun ei, numai Dumnezeu stie, dar, in mod sigur, primesc foarte mult ajutor de la capul Sfantului Ioan. Se revarsa foarte multe minuni de acolo asupra acestor musulmani… Vin si foarte multe femei musulmane, cu copii in brate, si se sprijina de bara care inconjoara mormantul, acelui sicriu. Il inconjoara de trei ori, apoi pleaca la treburile lor… pleaca cu fata vesela… Pun si un fel de pomelnice intr-un locsor anume de langa acel sicrias. Sunt acolo gramezi de rugaciuni catre Sfantul Ioan Botezatorul, este un semn de mare veneratie pentru acest sfant.

Este in calendar o sarbatoare numita Soborul Sfantului Ioan Botezatorul. Aceasta inseamna sarbatoarea pamanteasca si cereasca a Sfantului Ioan. El este fiinta de legatura dintre profeti si apostoli. E marele pustnic si marele celib si totodata, primul martir din lumea crestina: el moare pentru sfintenia vietii de familie. S-a spus despre el ca venea "in duhul si puterea lui Ilie" - acel profet temut, care zguduia constiintele, intr-o vreme cand lumea intrase intr-o mare criza duhovniceasca. Si tot asa va veni mai inainte de sfarsitul istoriei Ilie, care a fost ridicat cu trupul la cer.
Comentario en Macri sentencia a Argentina a 100 años de esclavitud por rolo freyre
El grado de corrupción de nuestra estructura política, puede hacer posible que un ministro o un presidente tengan el poder en una estructura democrática para destruirnos como NACION??? Es un suicidio colectivo, mañana es tarde, la Primavera arabe... ya se instaló en Latinoamerica...Mike Pence ya viene con el programa de destruccion total de nuestra identidad...en agosto lo instituciona guerra contra el terrorismo y la droga... Hiroshima, Nagasaki, Irak, Libano Palestina, Afganistan y el ministro argentino de relaciones exteriores (quien lo conoce?) reclamando en la OEA la intervención (invasión) a Venezuela... el Pueblo dormido por los medios masivos de deformación... es un desahogo podr contar con un medio de VALOR ETICO. Mi reconocimiento-rolo

Comment on Who actually colluded with Russia? Where was the coverage? by Conservative Since Birth
From Wikipedia: "Born in Grand Rapids, and raised in Kentwood, Michigan, Amash is a first-generation Arab-American of Palestinian Christian and Syrian Greek Orthodox descent.[11] His father, Attallah, is a Palestinian business owner, whose family emigrated to the United States in 1956[12] through the sponsorship of a Christian pastor and his family. His mother, Mimi, is a Syrian immigrant to the United States.[13][14]" "Amash opposed President Donald Trump's 2017 executive order to temporarily curtail Muslim immigration until better screening methods are devised. He stated: "Like Pres. Obama's executive actions on immigration, Pres. Trump's executive order overreaches and undermines our constitutional system."[49]" Amash never endorsed Trump for president.

Sweet thorn
by riccardo attanasio Sweet thorn, Performed in Chartes France in front of its Cathedral. After Palestine, cape Town, South Korea, England and Italy it takes place in France, June 2017 in occasion of Orode' Deoro solo exhibition.

Le dictionnaire moyen-oriental de Laurent Murawiec
Ce texte de Laurent Murawiec (z'l) est initialement paru sous le titre :
« Dictionnaire moyen-oriental des idées reçues ».
AFP – Agence de presse chargée de la propagande extérieure de l'Autorité palestinienne (voir aussi Reuters).
Ahmadinejad – Nabot, profession : tortionnaire. Essaie de faire avaler des amphétamines au Mahdi. Confond vecteurs balistiques et virilité. A besoin d'un rasoir, mais en ferait probablement usage sur quelqu'un d'autre.
Aide (arabe) – En additionnant les annonces officielles arabes faites à l'occasion des sommets arabes et islamiques, l'aide versée aux Palestiniens depuis 1948 se monte à 800 milliards de dollars.
Aide internationale – Voir dans la Bible la manne envoyée du Ciel. Ici, le Ciel est remplacé par les ONG et organisations internationales. Permet de ne jamais se soucier des contraintes imposées par la réalité (budgets, déficits, etc.).
Al-Andalus – Paradis terrestre. Démonstration irréfutable que l'impérialisme islamique est une bénédiction pour tous, et que tout le monde l'adore. Ne jamais mentionner les pogromes commis par les Almohades et les autres, contre des

j

uifs et des chrétiens, ni l'infériorité constitutive qui les frappait.
Ambulance – Camionnette revêtue des insignes du Croissant rouge. Elle a pour fonctions principales (1) le transport de terroristes vers les lieux d'un attentat, (2) le transport d'armes, (3) l'exhibition télévisée (voir : CNN, BBC, France 2, etc.) au cas où elle a été atteinte par un projectile, et (4), le cas échéant, le transport des blessés (s'en procurer de faux si on n'en a pas de vrais sous la main et arriver à l'hôpital dans un vrai show son et lumière, après avoir prévenu les media susnommés). À ne jamais oublier, plus généralement, dans les mises en scène de douleur palestinienne.
Amnesty International – Un Palestinien tue un Juif : quelles bonnes raisons le Juif a-t-il données au Palestinien pour justifier son acte ? Cf. rapport d'Amnesty International n°943/b/5 « 43 bonnes raisons » !
Amour de la vie – Faiblesse méprisable des

j

uifs et des chrétiens.
Arabe – Victime incarnée de l'impérialisme, du colonialisme et de l'exploitation (voir aussi : comptes en Suisse).
Arabie Saoudite – Pays bienfaiteur de la démocratie occidentale, puisqu'il finance une grande partie des campagnes électorales de nombreux partis au pouvoir.
Arafat (Yasser) – Personnage de cirque au remarquable talent de ventriloque, d'illusionniste et de prestidigitateur. Tueur sans scrupules. Grand talent de papier tue-mouche sur lequel s'engluaient les idiots utiles. Égyptien crevé à paris, le jour de la Victoire (11 novembre 2004), suite à un empoisonnement au virus HIV attrapé par l'anus. Ami de l'ex occupant de l'Élysée. Ce dernier le fit naturaliser Hiérosolymite à titre posthume et fantaisiste.
Armée arabe – Corps militaire aux fonctions variées : (1) se faire écraser par les armées adverses, (2) massacrer la population civile de son pays, (3) absorber un tel niveau du PNB qu'il ne reste plus rien pour le reste des besoins, sauf pour les kleptocrates au pouvoir.
Assassinat – (1) Acte israélien ignoble. (2) Nom inadapté donné par la presse sous domination des Juifs à l'élimination d'un bourreau sioniste.
Auschwitz – « Les Allemands ne pardonneront jamais Auschwitz aux Juifs » a dit le psychiatre Zvi Rex. Idem, les élites françaises ne pardonneront jamais Vichy aux Juifs.
Barre (Raymond) – Français innocent enfin crevé. Fonctionnaire pour qui la défense du parti du fonctionnariat passe toujours avant toute autre considération.
Barrière de sécurité (« mur ») – Good walls make good neighbors, (« les bons murs font les bons voisins » – Ndlr) sauf au Moyen-Orient. Empêche regrettablement le libre accès palestinien aux Juifs à exterminer (« Shocking! »
–

une journaliste de la BBC).
Barrière israélienne – Crime suprême (coupe en deux des vergers) qui justifie à lui seul la re-convocation du Tribunal de Nuremberg.
BBC – « Mais évidemment, vous ne pouvez pas soutenir sérieusement qu'Israël ne se conduit pas comme un État nazi... ? » Question objective posée par une présentatrice équilibrée de la BBC au cours d'un débat télévisé courtois.
Be'Tselem – Organisation israélienne qui se consacre à tendre l'autre joue des autres Israéliens.
Bébé – Futur sioniste. Cible légitime.
Blonde – Chez la femme, couleur de cheveux favorite des djihâdis candidats au meurtre, pour l'heure de la gratitude d'Allah.
Bôle-Richard (Michel) – Victime incurable de troubles oculaires : témoin d'un crime qui identifie catégoriquement l'assassin comme la victime. A le nerf optique si endommagé qu'il a été embauché comme photographe par Le Monde mais pourrait tout autant faire l'affaire à l'Agence Reuters (voir plus haut).
Bombe – Expression anxieuse de griefs et de frustrations diverses.
Bourreau – Caractère héréditaire, état natif de l'Israélien ; voir les Protocoles des Sages de Sion et lire Edgar Morin.
Bousquet (René) – Tueur de Juifs méthodique, mais il ne leur en voulait pas pour autant.
Budget – De quoi ? Vous rigolez ? On est à Ramallah (Gaza) ici !
Camp – Partout ailleurs, un « camp de réfugiés » est une ville de toile faite de tentes et plantée sur la boue ou la poussière. Un camp palestinien n'est pas un camp, n'a pas de tentes et n'abrite pas de réfugiés : c'est une ville en dur, avec des rues, des immeubles élevés, etc. Il abrite des Palestiniens parqués de force par leurs « frères arabes » et arnaqués par les « leaders palestiniens ». N'invoquer que le misérabilisme victimaire. Cameraman, SVP, pas trop de plans sur ces immeubles : il faut faire dans le style bidonville.
Capitulations – À partir du XVIe siècle, immunités et privilèges concédés à la France, puis à d'autres nations « franques » par le Sultan d'Istanbul dans ses domaines (au pluriel). Plus récemment, état normal des relations euro-arabes (au singulier).
Caricatures – Voir émeutes.
Chabot (Arlette) – Personnalité télévisuelle (France 2) ; comme l'état-major de l'Affaire Dreyfus, est en possession de toutes les preuves qu'il faut mais n'en montrera aucune, ce qui contribue, évidemment, à asseoir sa crédibilité (référence : Mohammed Al-Dura).
Chirac (Jacques) – Patient victime d'une maladie honteuse (arabophilie galopante avec morpions islamophiles) ; vient de perdre son immunité. Transformateur de l'adage « L'argent n'a pas d'odeur. » Fut conseiller, ami intime et protecteur personnel d'Arafat. Sa retraite laisse des plaies béantes.
CIA – Agence de renseignement américaine spécialisée dans la boulette, le loupé, l'erreur d'analyse, l'aveuglement, les prétentions illimitées, le désir de protéger son fromage de toutes ses forces ; a, de plus, installé au pouvoir les militaires syriens (1949), le colonel Nasser (1952). S'est trompée sur tous les événements depuis 1949. On comprend qu'elle soit l'épouvantail de la Gauche et de l'extrême-gauche.
Civil – Milicien armé décrit par des « témoins palestiniens » et les « sources médicales » de Gaza à un reporter occidental, surtout une fois qu'il a été cabossé par l'armée israélienne.
Communauté internationale – Entité amorphe dont la fonction principale est de condamner Israël, et accessoirement les États-Unis. Mot-mélasse dans lequel la pensée s'englue.
Complot – Sécrétion naturelle du monde non-arabe et non-musulman qui n'a qu'une seule passion, détruire les Arabes et les musulmans par les moyens les plus tordus.
Crime de guerre – Activité de routine des Israéliens (voir : doigt palestinien coincé dans la porte et vociférations ultérieures). Notion a priori totalement et radicalement inapplicable à quiconque est palestinien ou même arabe.
Cypel (Sylvain) – Lauréat du concours Lépine, section journalisme d'investigation, sous-section : inventions pures et simples.
Dhimmi – Statut passionnément convoité par les chrétiens, les Juifs, les zoroastriens et autres Sabéens, en terre conquise par l'Islam. Comprend l'humiliation systématique, de nombreuses interdictions, empêchements et infériorités. Il faut être non-musulman pour adorer ce statut.
Diplomate – Confectionneur de plats moyen-orientaux dont toutes les recettes commencent par : « jeter Israël dans l'eau bouillante » (variante : « dans le four »).
Djihad – Combat spirituel et intérieur qui consiste principalement à massacrer Juifs, chrétiens, hindouistes et musulmans dont la tête ne revient pas au djihadiste.
Droit au retour – N'est pas un droit, et, pour ses bénéficiaires supposés, ne serait pas un retour. Imitation absurde de la Loi du retour, destinée à établir une fictive similarité entre Juifs et Palestiniens.
Émeutes – Forme de critique littéraire ou artistique (voir : caricatures de Mahomet).
Enderlin (Charles) – Scénariste et producteur de fictions, capable de transformer le vivant en mort, de faire apparaître et disparaître les cicatrices, d'empêcher les blessures par balles de guerre de saigner. Journaliste à l'objectivité sans faille. Modèle professionnel de Jacques Chirac et des journalistes français. Détenteur de rushes invisibles, mais néanmoins accablants. Les montrera le jour suivant la Saint-Glinglin 2019, à cause d'une clause signée avec les acteurs, MM. Al-Dura père et fils.
Enfants – Futurs suicidés, s'ils sont palestiniens.
Envoyé spécial – Toujours disponible au bar du grand hôtel pour partager ses tuyaux avec ses collègues, qui les ont reçus des mêmes sources. Aurait pu écrire son papier avant d'arriver, sauf le prénom du chauffeur de taxi (Ahmed), qui permet de donner un visage humain à la souffrance palestinienne.
États-Unis – L'impérialisme incarné ; toujours exiger plus de subventions de leur part, et qu'ils traitent sur un pied d'égalité leurs amis et leurs ennemis.
Fatah – Organisation modérée dont le credo (Brigades des Martyrs d'Al-Aqsa) est de tuer des Juifs. On notera la différence radicale avec le Hamas (de pourritures), dont l'objectif est de tuer beaucoup plus de Juifs.
Finkielkraut (Alain) – Coupable. Le faire taire.
Fisk (Robert) – Il n'y a pas un mensonge que ce propagandiste anglais n'ait promulgué afin de mieux propager la vénération de ses idoles palestiniennes. Titulaire de la chaire Joseph Goebbels du reportage à l'université de Bir-Zeit.
Frères musulmans – Matrice du Hamas. L'extermination des Juifs est à son programme. Ne pas faire attention, c'est un artifice purement rhétorique pour mobiliser les masses.
Frustration (souvent usité en ajoutant « et colère ») – Condition infantilisante attribuée au Palestinien par les victimologues. Ailleurs, les êtres humains agissent sur une base politique, ils font des choix plus ou moins rationnels. Dans les « territoires », ce sont les émotions primitives qui sont censées devoir tout déterminer.
Garaudy (Roger) – Spécialiste du grand écart : rien de ce qui est antisémite ne lui aura été étranger.
Gauche – A enfin pu, pour l'essentiel, se débarrasser de cette aberration temporaire que fut sa brève sympathie pour Israël. On respire.
Gauchiste – S'est pris pour un Juif allemand pendant cinq minutes, il y a fort longtemps. Cela n'a heureusement pas duré. S'est rattrapé depuis.
Hôtel al-Mashtal, Gaza
Gaza – A la « densité démographique la plus élevée du monde ». Cliché journalistique inepte mais fréquent.
Paris

11

e : 41 053 hab./km2,
Kowloon : 1,9

M.

hab./km2.
Genet (Jean) – La trajectoire la plus courte du SS au Palestinien : le sur-place.
Guerre des Six-Jours – Grande victoire syro-égyptienne, durant laquelle les chars israéliens furent lamentablement incapables de couvrir les derniers 50 km qui les séparaient de Damas et du Caire.
Ha'aretz – Hallucination collective dominante dans les régions septentrionales de Tel-Aviv, et qui met des lunettes roses devant les yeux des spectateurs.
Hamas (de pourritures) – Organisation charitable. Pourvoyeur de services sociaux pour les Palestiniens. Vecteur de La Rage et de La Frustration. Partisan irréductible de l'extermination des Juifs et d'Israël. Ne traiter le fait que comme exagération rhétorique bien compréhensible de la part des Victimes.
Hitler – N'en a pas fait assez. Mais ce qu'il a fait, mazette ! Objet d'admiration éperdue dans le monde arabo-musulman, lequel n'est pas antisémite « puisque les Arabes sont des Sémites ». Allez, encore une rafale ! Grand admirateur du mufti de Jérusalem, Hadj Amin Al-Husseini.
Holocauste – N'a jamais eu lieu. A eu lieu mais de façon bien moindre que ne le prétendent les Juifs. Grand mensonge inventé par les Juifs pour dominer le monde. Cf. le grand historien Ahmadinejad et le très grand historien David Irving. Voir Sigmund Freud : vous ne m'avez jamais prêté ce chaudron, d'ailleurs je vous l'ai rendu, et il était percé.
Honneur – (voir aussi dignité) Valeur absolue qui détermine le comportement au détriment de tout le reste : « l'honneur des Arabes », « l'honneur de l'Islam ». Exige, en particulier, le meurtre des filles, sans parler du meurtre des autres. Comportement toujours respectable parce que culturellement « authentique ».
Houri – 1/72ème de la récompense spirituelle des combattants. Virginité garantie, grâces rendues à Allah !
Human Rights Watch – A beau mentir qui vient de loin.
Impérialisme – Action magique menée à distance et secrètement, qui permet d'expliquer le tohu-bohu et l'arriération qui règnent au Moyen-Orient et la totalité des turpitudes commises par les classes dirigeantes. « C'est à cause de l'impérialisme que... »
Innocent – Catégorie inexistante hors le monde musulman.
Intellectuel – « Il faut être un intellectuel pour croire des choses de ce genre : nul homme normal ne pourrait être aussi stupide. » George Orwell.
Intellectuel égyptien – L'examen qui certifie cette qualité comprend les épreuves suivantes :
* classiques : Alfred Rosenberg, Le Mythe du XXe siècle
* vocabulaire : insultes antisémites
* littérature mondiale : Adolf Hitler, Mein Kampf
* histoire : Protocoles des Sages de Sion ; œuvres de David Irving
Irving (David)
–

Grand historien anglais, persécuté par les Juifs.
Islam – Religion d'Amour, de Tolérance et de Paix, sauf tout le temps et partout pour des raisons hautement justifiées.
Islamophobie – Le fait de ne pas se prosterner devant la moindre manifestation de l'Islam. Suggérer, même à mots couverts, la moindre relation entre Islam et terreur est « islamophobe ». Insinuer, même prudemment, un lien entre émeutes de banlieues et religion d'origine ou de souche des perpétrateurs est ultra-islamophobe.
Jeningrad – Grenouille que les media objectifs (BBC, AFP, Reuters, Le Monde) avaient essayé de faire aussi grosse qu'un bœuf. La grenouille a explosé, non sans avoir, auparavant, fidèlement servi la Cause pendant quelques semaines. Les bovins n'en sont pas encore revenus : la farce dure d'habitude plus longtemps.
Jérusalem – Troisième lieu saint de l'Islam, premier lieu saint du Cliché journalistique. Comme le disaient feu Yasser Arafat et feu le roi Fayçal d'Arabie, il n'y a jamais eu de présence juive dans la ville. Curieuse manie des Juifs d'y voir leur unique lieu saint.
Juifs – Toupet infernal de dhimmis, qui, au lieu de se prosterner humblement, prétendent résister à la Nation d'Allah. Du jamais vu ! Le châtiment devrait être exemplaire.
Le Monde
–

Journal clérical pratiquant de confession laïco-islamique. Bêtisier permanent de la génuflexion islamophile.
Lelong (Père) – Prêtre d'une bonté si angélique qu'il sourit béatiquement sous la torture infligée aux autres.
Liban – Pays que la France aime tellement qu'elle l'a laissé aux tendres soins de la Syrie et de l'Iran (« responsabilités historiques... liens affectifs... communauté culturelle... francophonie »).
Massacre – Au cas où un attentat aurait (temporairement, inexplicablement) retenu l'attention de la « communauté internationale » à cause du trop grand nombre de bébés israéliens tués, expliquer que le massacre « ne sert pas l'image [ou : les intérêts] de la cause palestinienne ». Suggérer, de plus, que le Mossad ou le Shabak (les services israéliens de sécurité – Ndlr) étaient impliqués.
Massignon (Louis) – Islamologue, inspirateur intellectuel de la « politique arabe de la France ». L'avait lui-même lancée dans les bordels homosexuels du Caire.
Mazen (Abou, dit Mahmoud Abbas) – Auteur d'une thèse de doctorat remarquée à l'université Patrice Lumumba de Moscou ; il y analysait le document qui prouvait l'existence d'un maléfique complot juif à travers les âges (

c

f. Protocoles des Sages de Sion). Depuis, s'est mué en modéré.
Mein Kampf – Excellente pédagogie quant à la nocivité des Juifs. En vente dans toutes les bonnes librairies arabes. Les nouvelles éditions moyen-orientales intitulent la traduction : Djihad.
Modéré – Partisan de tuer un certain nombre de Juifs tout de suite, et les autres plus tard.
Monde diplomatique – Marquis de Norpois, Che Guevara, Jacques Mesrine, José Bové, Jean-Luc Godard, Félix Dzerjinski, Tartuffe.
Mossad – A monté la destruction des Tours Jumelles en manipulant des musulmans qui n'en étaient pas et étaient d'ailleurs incapables de monter un coup de ce genre, la Gloire d'Allah soit sur eux, puisque aucun vrai musulman… De plus, la CIA et Cheney étaient dans le coup.
MRAP – Mouvement pour le Respect d'Allah et de la Palestine : organisation communiste consacrée à la délégitimation d'Israël et à la paix entre les autres peuples.
Mur – À Berlin, servait à empêcher les Allemands de l'Est de fuir la RDA ; en Israël, sert à empêcher les assassins extérieurs de tuer ceux qui sont à l'intérieur. La totale ressemblance saute aux yeux.
Nasrallah (Cheikh) – A instamment émis le vœu qu'un grand nombre de Juifs s'installent en Israël afin qu'un plus grand nombre soit exterminé d'un coup à l'heure du grand règlement de compte. Omettre cette rhétorique de détail, somme toute bien compréhensible de la part des Opprimés. Homme politique qu'il convient d'intégrer au jeu parlementaire et de ne pas isoler (d'après un ancien premier ministre français à la chevelure abondante).
Nazis – Alliés et amis des Arabes, devenus malheureusement moins efficaces après 1945.
Occupation – La raison pour laquelle un Palestinien vient de se coincer le doigt dans la porte. Qui ne voit pas la causalité est islamophobe.
ONG – Organisations auto-chargées d'avaliser la moindre baliverne émise par les organisations antisémites. N'ont jamais rencontré de dictateur arabe dont elles ne croient à la bonne foi, ni de tueur qui n'ait de circonstances atténuantes.
ONU – « Machin ». Embryon de

d

roit international qui justifie à lui seul toutes les campagnes pour l'avortement. Jack l'éventreur y mène l'enquête, Pierrot le Fou y rend la justice, le prêtre y est un assassin récidiviste. Le pot-de-vin n'y est pas accepté à moins d'un hectolitre.
Pacifiste – Agneau qui adore dîner avec le loup, pourvu qu'Israël soit dans l'assiette (voir « idiot utile »).
Palestine – Petit bout de papier collé sur les cartes et atlas arabes pour cacher Israël.
Palestinien – (1) Bébé phoque de la gauche européenne et de la droite bien-pensante. (2) Espèce de victime largement préférée au Tibétain, au Darfourien, à l'Indien et autres. A l'avantage sur les autres d'être corrélatif de la haine du Juif. (3) D'apparition récente, inventé par le Colonel Nasser et fort prisé des régimes arabes et musulmans les jours de sommets diplomatiques. (4) N'est jamais responsable des conséquences de ses actions : c'est toujours la faute des autres.
Papon (Maurice) – Expéditeur spécialisé en futurs morts, et qui leur en veut. Figure moderne de Jean Valjean. N'a jamais rien fait dont son chef de service ait eu à rougir.
Peres (Shimon) – Avait signé des traités de coopération économique avec Sargon III, Nabuchodonosor, Hadj Amine al-Husseini. Toujours prêt à en signer d'autres.
Pierre (Abbé) – Si l'on ne peut même plus chercher la vérité historique auprès des révisionnistes, où va la charité ?
Plan de paix – Projet de « règlement » du conflit où la subtilité des détails proposés n'a pour but que de masquer les réalités. Il faut faire semblant d'y croire et s'agiter pour y faire croire. Il est impossible d'être Secrétaire d'État américain sans pondre un tel Plan qui portera son nom. Au fil des années l'activité s'est démocratisée : tout un chacun peut désormais y aller de son plan à lui.
Politique arabe (de la France) – Reconstitution velléitaire d'empire dissous ; reniement postdaté de la bataille de Poitiers ; lancée pour le compte du général de Gaulle par le nazi Jacques Benoist-Méchin ; l'art de faire financer par le contribuable français le don de crédits bonifiés, jamais remboursés, à certains pays, dans le but de leur faire soutenir le rôle soi-disant prééminent de la France dans le monde, tout en leur donnant des armes dont ils sont incapables de se servir. Voir aussi : financement des partis politiques français. Voir enfin : Jacques Chirac (financement des campagnes électorales de).
Porte (doigt dans la) – Instrument du complot juif – c'est l'endroit où le comploteur voulait introduire le doigt palestinien pour lui faire du mal.

Presse arabe – Est à la politique arabe ce que les égouts sont aux cloaques.
Prisonnier – (a) palestinien : a droit à un avocat ; (b) sioniste : a droit à la torture.
Processus de paix – Beaucoup de processus, aucune paix. Permet à de nombreux diplomates de voyager en première classe pour y participer, à beaucoup de journalistes de secouer leurs micros, aux experts de pontifier. Il ne s'y passe jamais rien, mais quelle poudre aux yeux !
Production (terme économique) – Pratique peu usitée et nuisible à la cause palestinienne, qui a, avant tout, besoin d'armes.
Proportionnalité – Absence de réaction israélienne à une sanglante attaque arabe.
Protocoles des Sages de Sion – Best-seller, source toujours re-publiée de la Vérité historique. Voir Al-Ahram, et la quasi-totalité de la presse arabe et iranienne. Ne pas faire attention, de toute façon, c'est juste de la propagande.
Qaradawi (Cheikh) – Islamiste modéré courtisé par le Département d'État des États-Unis, le MI6 britannique, le Quai d'Orsay : en effet, ses fatwas ne sont des « licences de tuer » qu'envers les Israéliens, les militaires américains et quelques autres catégories négligeables. Ouf, on respire.
Quai d'Orsay – Bâtiment de belle allure sis sur les rives de la Seine. Peuplé de personnages à particules qui ne voient que ce qu'ils veulent croire. Rempli de praticiens horizontaux de la politique arabe de la France.
Rage – Voir : frustration. Terme censé tout expliquer. Résultat naturel de la condition victimaire. Accepté comme raison suffisante de l'action terroriste. « Qui a la rage a tous les droits, en particulier celui d'assassiner ».
Réfugié – Si c'est un Palestinien, caste héréditaire : on est réfugié de père en fils et de mère en fille, comme certains sont cordonniers ou serfs. Exception géopolitique unique : nul ne parle des « réfugiés » allemands (12 millions d'expulsés en 1945) ni de leurs enfants, petits-enfants et arrières petits enfants. Entretenu depuis 1948 par le contribuable occidental (UNWRA), ce qui permet de maudire ce dernier du matin au soir.
Résistance – Terme mésusé depuis longtemps pour valoriser l'assassinat des civils en Israël, en excipant d'une parenté avec le mouvement français du même nom qui, de 1940 à 1944, n'assassinait jamais de civils allemands, encore moins de femmes et d'enfants. On voit tout à fait Jean Moulin torturer les enfants de Klaus Barbie (au cas où il n'y arriverait pas, Jacques Vergès accourrait à la rescousse).
Reuters – Agence de fabrication et d'usage de faux photographiques et autres. Sa bonne foi a été moult fois surprise depuis trente ans.
Rice (Condoleezza) – N'en a jamais fini d'apprendre que les roues sont rondes ; c'est qu'elle n'en avait auparavant aucune idée. Grande universitaire spécialiste de la Russie, qui n'a jamais publié le moindre papier sur la question.
Rue arabe – En anglais, rent-a-crowd (« louer une foule » – Ndlr). Population urbaine oisive, toujours disponible pour accourir là où les services de police appropriés lui remettent les slogans du jour (Israël, États-Unis). Par miracle, la BBC et CNN sont toujours sur place là où les manifestations spontanées vont avoir lieu (ne pas oublier les banderoles en anglais, SVP).
Rushdie (Salman) – Fatwa à exécuter.
Saïd (Edward) – Abandonna son existence fictive d'Égyptien de souche chrétienne aux États-Unis pour accéder à une identité inventée de Palestinien : un pseudo-faux. Application bien léchée des théories de son mentor Michel Foucault : il n'y a pas de vérité, il n'y a que des perspectives. Lanceur de cailloux fournis par le Hezbollah : ce jour-là, il se cassa un ongle.
Saramago (José) – Prix Nobel de littérature, mais très faible en calcul : confond en effet le chiffre 52 avec le chiffre 1,5 million (voir Jenine-Auschwitz). Prouve que la réalité dépasse la fiction.
Sderot – Ville israélienne qui illustre ce qu'est une « trêve » vue par le Hamas : nous arrosons une ville israélienne de roquettes et de missiles quand nous le voulons ; il est crucial que les diplomates et les ONG appellent Israël à faire preuve de retenue.
Sermon (khutbah) – Appel au meurtre pour des raisons que Le Monde et l'AFP trouvent toujours compréhensibles (voir : occupation). Ne jamais en citer, cela pourrait ternir l'image des Palestiniens.
Sharon (Ariel, dit Arik) – A personnellement égorgé avec sadisme plus de quatre-vingts Palestiniens dans les « camps » de « réfugiés » de Sabra et Chatila. A également personnellement torturé 879 321 Palestiniens, gazé sept millions d'entre eux, érigé un mur pour empêcher les victimes de ses nombreux crimes de venir légitimement tuer des civils israéliens. A, de plus, écrasé un bon nombre d'armées arabes au combat.
Sioniste (entité) – Physiologiquement, le larynx arabe n'est pas apte à prononcer les syllabes is-ra-ël, ce qui est un drame anatomique. Ce mot-substitut, inventé par les phonologistes arabes, permet donc de nommer la chose sans émettre le son approprié. Bel exemple de compensation culturelle d'un défaut physique. Qui a médit de la science des Arabes ?
Sommet arabe – Groupe d'individus bedonnants et barbus qui crient très fort sans se soucier du contenu, pourvu qu'à la fin, Israël soit condamné, ainsi que les États-Unis. S'embrassent de temps en temps sans se soucier des conséquences épidémiologiques.
Streicher (Julius) – « C'est notre père à tous ! » Influent professeur émérite à l'Institut arabe de journalisme (Le Caire et Beyrouth).
Suez – Grande victoire panarabe (1956), sous la direction des grands chefs de guerre arabes Eisenhower et Boulganine.
Suicide – Action interdite par l'islam, mais rendu licite et désirable par l'assassinat simultané d'un ou de nombreux Juifs (en Irak, faute de Juifs, le Chiite fera l'affaire).
Syrie – Pays dont les dirigeants sont des parangons d'honnêteté, d'intégrité et de bonne foi. Les prisons y sont vides, les salles de torture propres, les usines flambant neuves, les policiers sans reproche, et la croissance économique énorme. Favorite du Quai d'Orsay.
Terrorisme – Arme du faible contre le fort (300 millions d'Arabes, 1,2 milliard de musulmans, contre 6,5 millions d'Israéliens).
Tolérance – Notion inusitée.
Torture – Continuation de la politique arabe par d'autres moyens.
Turc – Occupant, exploiteur et tyran pendant neuf siècles environ. N'a pas suscité de résistance à l'impérialisme, au colonialisme et à l'exploitation.
Union soviétique (aussi : Russie poutinienne) – Meilleure amie des arabes (jusqu'en 1991). L'extermination des musulmans chez elle lui est rarement reprochée.
Unité arabe – Fétiche brandi à tout bout de champ pendant qu'on s'entre-égorge ; ne jamais oublier la crécelle !
Unité palestinienne – (voir : unité arabe). Scandez le slogan, si vous êtes un tueur du Hamas, pendant que vous poussez un tueur du Fatah du haut du toit d'un immeuble élevé : ça donne une dignité politique très chic à votre action.
Utérus – Arme secrète des Palestiniens – voir le slogan « Avec nos utérus, nous libérerons la Palestine » qui se réfère à l' « arme démographique ». Lieu saint du féminisme arabo-musulman. Curieusement ignoré par les féministes occidentales, qui ne veulent la contraception que pour elles-mêmes, et, à la rigueur, [pour la partie du] tiers-monde qui n'a pas pour devoir l'extermination d'Israël.
Verger (voir aussi : oliveraie) – Lieu sacré du culte journalistique de l'innocence paysanne bafouée par la soldatesque : « Les troupes israéliennes ont coupé les arbres des vergers ».
Victime – État natif, permanent et éternel du Palestinien.
Villepin – Postiche qui a eu naguère le désir de devenir perruque. Le fameux auteur de science-fiction Bossuet avait consacré un sermon à l'anticiper : « vanitas vanitatvm et omnia vanitas ».
par
Daniel Greenfield
À intervalles réguliers, des hommes politiques désorientés et autres responsables dépassés organisent des conférences afin d'essayer de comprendre pourquoi la Hasbara ne réussit pas et pourquoi Israël ne parvient pas à faire entendre son point de vue. Comme toujours, on leur suggère de recourir davantage aux cabinets de conseil en relations publiques, de trouver des manières innovantes de faire passer leur message, d'utiliser l'Internet de façon plus astucieuse, et, bien sûr, cette éternelle tarte à la crème : présenter une nouvelle image d'Israël. Naturellement, ils suivent ce conseil, mais avec pour seul résultat d'organiser une nouvelle conférence un an plus tard, afin d'essayer de comprendre pourquoi rien n'a changé.
La réponse est assez simple. Une opération de relations publiques pour se défendre, c'est comme une guerre défensive, ce n'est jamais efficace. Or, dans les relations publiques comme sur le champ de bataille, cela fait maintenant plusieurs décennies que les Israéliens sont sur la défensive. Résumé en une seule phrase, le message d'Israël donne ceci : « Nous n'avons rien fait de ce dont on nous accuse ». C'est le genre de message qu'on s'attend à entendre dans la bouche des accusés lors d'un procès pénal, et c'est le genre de message qui n'impressionne personne. Son seul effet est de susciter un débat sur la validité des accusations mêmes, soit l'équivalent, en termes de relations publiques, de ce qu'a été Stalingrad pour le front russe.
La récente affaire Aftonbladet [1] est l'exemple même d'un scénario démontrant que la stratégie défensive d'Israël en matière de relations publiques est vouée à l'échec, encore et toujours. Le tabloïd suédois Aftonbladet a publié un article prétendant que des soldats israéliens tuaient des Arabes palestiniens pour leur prendre leurs organes. Le gouvernement israélien a déclaré que cet article ne présentait aucune preuve, que rien de tel ne s'était jamais produit, et il a exigé un démenti du journal et sa condamnation par le gouvernement suédois. Le seul résultat qu'Israël ait obtenu a été de faire connaître au monde cette fausse allégation et de susciter ainsi un débat sur le point de savoir si les soldats israéliens tuaient ou non des Arabes palestiniens pour s'emparer de leurs organes. Il ne restait plus à l'auteur de l'article, ravi de sa notoriété toute fraîche, qu'à aller plus loin encore dans ses allégations [2] et à entreprendre une tournée dans le monde arabe. Quant aux propagandistes gauchistes, ils ne peuvent que rire de la tournure prise par les événements, car, une fois de plus, Israël s'est fait pigeonner en entrant dans le jeu, perdu d'avance, qui consiste à s'expliquer publiquement en position défensive.
Toute guerre défensive est une réaction passive. Depuis vingt ou trente ans, Israël s'épuise à ne faire que réagir. Par réagir, je veux dire qu'Israël continue à répondre aux attaques dont il est l'objet au lieu de reprendre l'offensive. Durant la guerre des Six-Jours, Israël avait réagi au plan d'attaque de Nasser en le devançant et en passant à l'offensive. Résultat : Israël a connu son heure de gloire. Lors de la guerre du Kippour, Israël a attendu passivement, et il a failli être détruit.
Peu de pays peuvent se permettre de se limiter à réagir et à se défendre, et Israël moins que tout autre, car il est dépassé en nombre par des ennemis plus grands et plus nombreux qui peuvent l'avoir à l'usure en recourant simplement à la force brute. Et c'est exactement ce qui se passe, aussi bien dans les médias que sur le champ de bataille. La campagne de terrorisme planifiée, financée et menée d'abord par l'URSS, puis par le monde arabo-musulman, a laminé Israël, militairement et politiquement.
Les plus grandes ressources d'Israël étaient sa capacité d'innovation, sa mobilité et son génie, des qualités exploitables surtout dans une offensive. Mais Israël est resté sur la défensive, ne cessant de battre en retraite, d'abandonner le territoire physique et idéologique à ses ennemis, tout en se demandant combien il devait céder encore pour arrêter l'hémorragie, ce qui est précisément le type de réaction qui ne peut que l'acculer encore davantage à la défensive.
Israël veut une solution au conflit. C'est aussi ce que veulent ses ennemis, tant dans le monde musulman qu'à gauche et à l'extrême droite. Une solution finale. Chaque tentative d'Israël de proposer une solution n'a abouti qu'à le rapprocher de cette solution finale. Plus Israël a voulu montrer sa bonne volonté, plus il s'est trouvé acculé à la défensive. L'objectif des gouvernements israéliens successifs n'est plus d'être une grande nation ni une nation forte, mais d'être une nation qui plaise à tout le monde.
Le problème, c'est que « tout le monde », c'est un milliard de musulmans et un nombre important de gauchistes qui considèrent l'existence même d'Israël comme une offense à leurs convictions profondes. Et puis, il y a les intérêts commerciaux des Occidentaux, qui croient que les Arabes seraient bien plus aimables avec eux s'il n'y avait pas Israël au milieu. Et la Russie, qui entretient des guerres au Moyen-Orient comme un jardinier entretient ses fleurs. Enfin, il y a le reste du monde, qui n'est pas trop porté à embrasser la cause de perdants qui ne cessent de s'excuser d'exister et coupent leur pays en morceaux pour gagner la faveur des terroristes qui tentent de les faire disparaître de la surface de la terre.
Pour résumer le problème en termes simples, plus Israël se met sur la défensive, plus il s'affaiblit, non seulement sur le plan militaire, mais aussi sur le plan politique. Les conflits de réaction sont extrêmement épuisants. Ils obligent à veiller constamment à l'éventualité d'attaques, puis à s'efforcer de les contrer. Dans ce genre de scénario, l'avantage est toujours à l'attaquant, qui dispose de plus de temps pour préparer son offensive, et de plus d'espace pour se retirer en cas d'échec.
Frapper et disparaître dans le désert, puis frapper à nouveau, telle était la stratégie classique de pillage des brigands arabes, parmi lesquels un charmant coupeur de têtes nommé Mahomet. Au temps du Mandat britannique, le général anglais Orde Wingate, qui devait jouer un grand rôle dans l'élaboration de la doctrine des futures forces de défense israéliennes, répondait à ces attaques en allant combattre l'ennemi avec de petites unités mobiles et rapides, afin de garder l'initiative de l'offensive.
Le passage suivant, tiré du site officiel consacré à Wingate, explique cela très bien :
Bien qu'impressionné par le dévouement et l'esprit de sacrifice qui régnaient au sein de la Haganah, Wingate était exaspéré par le caractère défensif des forces juives. Il se rendait compte qu'elles ne pourraient pas stopper la violence avec leurs tactiques défensives et leurs fortifications. Par sa politique de modération, la Haganah abandonnait l'initiative et la mobilité aux combattants arabes.
Les Britanniques essayaient de compenser cela par une défense active avec des opérations mobiles de ratissage et de frappe, et le maintien d'importantes positions statiques pour conserver un contrôle gouvernemental efficace. Des colonnes mobiles et des patrouilles étaient envoyées pour traquer les rebelles partout où ils se terraient. Les mouvements et les actions des Britanniques sont cependant devenus répétitifs et réguliers. Avec un ennemi souvent impossible à distinguer de sa base de civils et des troupes souvent stationnées près des zones arabes peuplées de civils, « il était difficile de garder secrètes des opérations menées dans un milieu largement hostile, si bien que l'élément de surprise était perdu ; en même temps, obtenir une information fiable sur l'ennemi était difficilement possible. »
À propos d'une importante intervention des forces britanniques, un responsable juif fit ce commentaire :
« Ils franchissaient les collines et les vallées, et apparaissaient finalement avec quelques pistolets turcs rouillés et quelques cartouches vides [...] Les bandits arabes n'avaient qu'à dissimuler leurs armes et se mêler à la population des villages. Non seulement la formidable armée britannique ne trouvait absolument rien, mais elle se discréditait et se ridiculisait aux yeux de toute la population. »
En 1938, le général Archibald Wavell, commandant intérimaire des forces britanniques en Palestine, fut obligé de reconnaître que de telles actions, de même que les bombardements aériens, avaient seulement « un effet temporaire ».
Wingate envisageait de petites unités mobiles de volontaires triés sur le volet, qui combattraient de façon agressive et non conventionnelle [...] :
« Il n'existe qu'un moyen d'affronter cette situation : c'est de convaincre ces bandes qu'avec leurs raids crapuleux, ils ont toutes les chances de se retrouver face à une coalition étatique déterminée à les détruire, non par des échanges de coups de feu, tirés à distance, mais par un assaut physique avec des baïonnettes et des bombes. »
La nouvelle unité devait porter la guerre chez l'ennemi, lui ôter l'initiative et le déstabiliser. Il s'agissait donc de
« créer dans leur esprit la conviction que les forces gouvernementales agiraient la nuit et sauraient les surprendre dans les villages ou dans la campagne ».
Ce serait une force constituée de Britanniques et de Juifs agissant sous son commandement et se déplaçant principalement la nuit dans les zones de combats, forte des alliés de la nuit : la tromperie, la surprise, le choc.
Depuis, Israël a oublié les leçons de Wingate qui avaient permis à Tsahal de devenir cette force redoutable qu'elle était. Israël en est revenu aux fortifications et aux sentinelles... et au modèle des troupes d'assaut britanniques qui accomplissaient dans le désert des démonstrations de force aussi spectaculaires que totalement inutiles. Et cela est vrai non seulement d'Israël, mais également des États-Unis depuis 2004.
Avec des tactiques défensives, on ne peut pas gagner. On ne peut que perdre son sang. Et Israël perd cruellement son sang. Ce pays qui avait réussi Entebbe, qui était allé sauver des otages sur un autre continent, n'est même plus capable de sauver un seul de ses soldats retenu en captivité à l'intérieur de ses propres frontières. Ce pays, autrefois salué comme un symbole de résurrection, a été diabolisé dans le monde entier. Et le pire, dans tout cela, c'est qu'Israël est resté passif et a laissé faire.
Israël est trop petit pour pouvoir continuer de perdre son sang indéfiniment. Ses soldats et sa population n'en peuvent plus de devoir toujours être sur le qui-vive et attendre continuellement d'être attaqués. Ses citoyens et ses défenseurs dans le monde entier se lassent de devoir répondre à des accusations toujours plus grotesques. Cela ne peut pas durer éternellement. Les dirigeants israéliens l'ont compris, mais ils n'en ont pas tiré les bonnes leçons et ont décidé d'aller encore plus loin dans la défensive en négociant avec l'ennemi. Ils se sont trompés. Lourdement.
Pour survivre face à des ennemis plus grands que lui, un petit pays doit être prompt à l'attaque, il doit être craint, il doit jouer sur l'effet de surprise et cultiver sa réputation d'avoir des capacités surhumaines. Israël a été comme cela autrefois. Maintenant, il n'en reste plus rien. Mais s'il veut survivre, il faut qu'il retrouve toutes ces caractéristiques.
Le problème d'Israël, ce n'est pas le terrorisme mais la défensive. Israël possède la capacité de détruire toute organisation terroriste à l'intérieur de ses frontières en l'espace d'un mois. Israël n'a pas vraiment un problème de relations publiques. Son problème provient d'un conflit continuel avec des organisations terroristes qui ont de nombreux sympathisants à l'étranger. Qu'il détruise les organisations terroristes, qu'il reprenne le contrôle des territoires contestés, et ce problème de relations publiques ne sera plus qu'une fraction de ce qu'il était. Plus important : le problème perdra sa signification.
La guerre médiatique contre Israël, la guerre juridique et les diverses autres formes de guerre asymétrique nécessitent un investissement en ressources. Pour qu'il soit intéressant d'investir dans ces ressources, il faut que ce soit visiblement payant. Plus Israël reste sur la défensive, plus ses ennemis obtiennent des gains territoriaux et politiques, et plus ces tactiques semblent payantes. Inversons ce scénario, et ces ressources seront réinvesties ailleurs, faute de produire des résultats tangibles.
Il a été démontré que les techniques utilisées par Israël contre le terrorisme ne changeaient pas grand-chose à la manière dont il était diabolisé. Que les tanks israéliens fracassent l'enceinte d'Arafat, ou qu'Israël construise une clôture frontalière défensive et non-violente, il est toujours diabolisé de la même manière. Il en est ainsi parce que la diabolisation n'est pas une réponse morale à une politique particulière, mais un état d'hostilité permanent dirigé contre Israël pour soutenir les terroristes musulmans et marxistes. Le seul moyen de mettre fin à cette diabolisation consiste à supprimer sa motivation, c'est-à-dire à supprimer les terroristes.
Les accords d'Oslo n'ont nullement atténué la diabolisation d'Israël dans le monde. Au contraire, après une brève lune de miel, ils l'ont aggravée de façon significative. En effet, on se rapprochait du but recherché. C'est que plus Israël faisait de compromis, et plus sa position au plan international se détériorait. En faisant des compromis, Israël montrait sa faiblesse à ses ennemis comme à ses alliés, si bien qu'il encourageait les premiers et qu'il amenait les derniers à réévaluer sa capacité de survie. Plus Israël a été sur la défensive, plus le terrorisme et la diabolisation d'Israël sont devenus terribles. C'est tout à fait naturel. Quand on bat en retraite, le feu de l'ennemi n'en devient que plus nourri.
Pour beaucoup de Juifs, d'Israéliens et de sympathisants qui voient en Israël une nation luttant contre la terreur marxiste et islamiste, le problème semble impossible à résoudre. Politiquement et militairement, la situation est un nœud gordien, fait de complexités enchevêtrées. Il faudrait un Alexandre ou un Wingate pour trancher ce nœud. Les problèmes que rencontre Israël, sur le plan médiatique et sur le plan militaire, trouvent leur origine dans une stratégie défensive suite à laquelle le pays s'est retrouvé pris dans ce nœud gordien. Pour survivre, Israël doit reprendre l'offensive, trancher le nœud et assurer son propre salut, ou périr étouffé par ce nœud dans lequel ses ennemis l'ont enserré.
Daniel Greenfield
© 2009 Sultan Knish
©
2009 Marcoroz pour la traduction
---------------------------
Israël, la corde au cou
Par Daniel Greenfield
On est en train de pendre Israël publiquement sur un gibet érigé par l'ONU, avec une corde joyeusement fournie par le monde musulman. Cependant, les bourreaux sont principalement les Occidentaux, qui croient encore que la mort d'une unique victime permettra d'apaiser la foule musulmane lyncheuse qui est sur le pas de leur porte.
Quand vous êtes sur le point d'être pendu, il y a trois choses que vous pouvez faire. Vous pouvez marcher fièrement, déclamer une ou deux paroles glorieuses afin que votre supplice soit inscrit dans la mémoire et dans l'Histoire, puis, vous laisser pendre. Les Juifs ont une longue expérience de ce genre de martyre.
Une autre possibilité est de plaider votre cause d'un bout à l'autre du chemin menant à la potence, affirmer qu'il y a erreur, que votre affaire n'a pas été jugée de façon correcte, supplier qu'on vous écoute et que l'on fasse quelque chose. Cette méthode aussi aboutit à la pendaison. Mais c'est là la pendaison d'un esclave, sans une once de dignité. Un homme qui meurt en suppliant ses assassins, et qui s'en remet à l'honnêteté de menteurs et d'hypocrites – dont les crimes sont tels, que les pires méfaits du condamné sont des vertus en comparaison –, un tel homme n'est qu'un misérable pleutre.
En réalité, quand on vous passe la corde au cou, il n'y a qu'une chose que vous puissiez faire : résister. Le principe du nœud coulant est qu'il vous serre le cou jusqu'à vous priver d'air, ou jusqu'à vous briser la nuque. En résistant au resserrement du nœud, il est possible de survivre. Au contraire, si vous respectez toute la procédure, si vous vous laissez lier les mains dans le dos et passer la corde au cou tout en gardant confiance dans le système, votre mort est inévitable.
Cela fait dix-sept ans qu'Israël marche vers la potence. Ses dirigeants l'y ont conduit à l'aide d'un anneau passé dans le nez, l'anneau des garanties internationales. Son peuple s'y est laissé mener en refusant de voir ce qui l'attendait, alors même qu'on nettoyait la chaussée du sang répandu. Chaque tentative de parvenir à une solution pacifique, chaque concession et chaque marque de bonne volonté ne faisaient que resserrer les liens autour de ses poignets et le nœud autour de son cou.
C'est que chacune des concessions qu'Israël a faites n'a eu pour résultat que de réduire non seulement sa capacité de se défendre, mais même sa capacité de faire des choses aussi élémentaires que construire des logements résidentiels dans la capitale de sa propre nation. Chaque geste qu'a fait Israël, chaque accord qu'il a signé, l'ont enfermé dans une situation toujours plus contraignante, et sans jamais amener la moindre paix. Le seul résultat a toujours été de placer la barre plus haut pour la série de concessions exigées par l'ennemi, par ses auxiliaires et par ses complices, lors de la prochaine phase des négociations.
Ce n'est pas un processus de paix, et ce n'en a jamais été un. C'est un lynchage public. C'est le lynchage d'un pays dont le seul crime réel est d'exister, son existence constituant une offense pour le fanatisme religieux et les préjugés d'un milliard de musulmans qui contrôlent une grande partie des ressources mondiales de pétrole, et dont les adeptes sont prêts à se déchaîner et à tuer dans les rues de pratiquement toutes les grandes villes du monde, à la plus légère offense.
Ce lynchage a commencé par un procès dans lequel l'assassin portait un beau costume tandis que sa victime était au banc des accusés, revêtue d'une combinaison orange [NdT – uniforme des condamnés]. Tous les jours que dura ce procès, l'assassin avait toute latitude de quitter le prétoire et de tuer à nouveau, et chaque soir, quand il y revenait, le juge et les jurés faisaient mine de ne pas voir ses mains sanglantes. Et si la victime osait attirer l'attention sur ces mains couvertes de sang, on la réduisait au silence en affirmant que ces crimes étaient aussi de sa faute. N'avait-elle pas provoqué l'assassin, ne l'avait-elle pas incité à les commettre ?
À présent, le procès se termine. La comédie se dénoue, et l'on voit que tout cela n'avait rien à voir avec la paix. De cela, nous pouvons remercier le Hamas et Obama. Au dernier round, les choses ne sont que trop évidentes. C'est la réparation de cette « erreur » par laquelle la plus ancienne et la plus persécutée des minorités du Moyen-Orient a pu soustraire un court moment son pays à la tyrannie des califes et des sultans, pour que ses membres, persécutés à l'est comme à l'ouest, au sud comme au nord, aient une patrie. Cette erreur.
Cette année même où le régime iranien viole et assassine les contestataires à la suite d'une élection volée ; cette année où la Chine et la Corée du Nord continuent de torturer et d'assassiner les opposants politiques ; cette année où l'Arabie Saoudite et Dubaï continuent à exploiter des esclaves asiatiques, et où Chavez, au Venezuela, continue de supprimer les médias indépendants et de faire incarcérer les opposants ; cette année où la Turquie continue de détenir des milliers de prisonniers politiques kurdes tout en occupant Chypre ; cette année où la Russie continue de démanteler la démocratie et d'assassiner les journalistes ; où le Soudan continue de perpétrer un génocide, et où le reste du monde émet des reproches, mais continue de vaquer à ses affaires habituelles : cette année, c'est Israël qui est le principal coupable, pour des actes aussi lâches que d'avoir peut-être assassiné un chef terroriste du Hamas à Dubaï, ou d'avoir intercepté une flottille qui apportait de l'aide et du renfort au Hamas. Tous les pays, y compris ceux de la liste qui précède, brandissent leurs condamnations et exigent qu'Israël rende des comptes. Des comptes pour quoi ? Pour avoir refusé de se laisser lyncher.
Chaque fois qu'Israël s'efforce d'être arrangeant, il ne fait que se rapprocher du gibet. Il permet que le nœud se resserre autour de son cou. Et chaque fois que cela se produit, il doit lutter plus durement encore pour pouvoir respirer. À la fin, si cela continue, il ne pourra plus respirer du tout. Il ne sera plus qu'une triste silhouette se balançant désespérément sous le vent chaud du désert, tandis que les cris « Itbah al-Yahoud » [NdT – Mort aux Juifs] retentiront parmi les décombres des villes et des jardins de Jérusalem, de Haïfa, de Tel-Aviv et d'Ariel.
Ce n'est pas en étant conciliant face à une foule de lyncheurs qu'Israël pourra survivre, mais seulement en ayant le courage de l'affronter. Quand une communauté internationale, sur l'injonction de la foule musulmane des lyncheurs, dicte les conditions de la survie d'Israël, il faut que celui-ci élargisse le champ en les faisant passer de l'autre côté. S'ils veulent reconnaître ces terroristes, tuons ces terroristes. S'ils veulent briser le blocus de Gaza, reprenons Gaza. S'ils veulent créer de façon unilatérale un État palestinien, annexons ces territoires. La conciliation, c'est le nœud coulant. L'affrontement, c'est la liberté de respirer. Chaque fois qu'Israël bat en retraite, on le condamne pour cela. Quand il progresse, il est aussi condamné, mais il étend sa liberté d'action.
Le monde entier condamnera toujours Israël, quelles que soient ses intentions. Cependant, comme toute forme d'insulte, ces condamnations ne font que prendre de l'ampleur quand Israël se laisse dicter ce qu'il doit faire. Israël est condamné non pas pour ce qu'il fait, mais en raison de la convergence de trois tendances maladives qui sont le fanatisme islamique, la gauche radicale et une attitude de dhimmi à l'échelon international. Un tel mouvement de haine ne peut pas être défait. Il ne peut qu'être ignoré.
Quand vous écoutez les menaces et les quolibets de ceux qui vous haïssent, vous leur permettez d'exercer un pouvoir sur vous. Si vous essayez d'adopter une attitude plus conciliante pour gagner leurs faveurs, cela ne peut qu'accroître leur haine débordante. En effet, ce qu'ils haïssent, ce n'est pas votre attitude, c'est vous. En leur montrant votre faiblesse, vous les invitez à vous attaquer. En donnant à vos ennemis du pouvoir sur vous, vous ne pouvez réussir qu'à les rendre impatients de profiter de votre vulnérabilité. En continuant de la sorte, vous vous condamnez à devenir un esclave ou un cadavre : un esclave s'ils voient une utilité à vous garder vivant, un cadavre dans le cas contraire. Dans un cas comme dans l'autre, vous mettez la tête dans le nœud coulant qu'ils vous ont préparé.
Israël ne peut pas continuer dans cette voie. Aucun pays ne pourrait le faire longtemps. Et cependant, c'est ce qu'il fait. Israël avance vers la potence tout en dénonçant une terrible erreur. Mais il n'y a pas d'erreur. Pas du tout. Les exécuteurs acquiescent aimablement et promettent de vérifier, tout en lui liant les mains dans le dos. C'est une comédie et tout le monde le sait, sauf le plus idiot des lyncheurs et sauf le condamné.
Cependant, comme le condamné qui refuse qu'on lui bande les yeux avant l'exécution, nous continuons de nous entendre dire que nous devons éviter de faire des remous. Allons-y tranquillement. Respirons profondément. Bientôt, tout cela sera fini. Si nous résistons, qu'est-ce que le monde va dire ? Ce qu'il est en train de dire, précisément. Que nous sommes les gêneurs, les trouble-fête à l'origine de tous les problèmes que connaissent les pays du Moyen-Orient, le ver dans la ravissante pomme bien saine des dictatures du monde musulman.
Toutes les menaces qui ont pu voir le jour sont apparues lorsqu'Israël a fait des concessions, et non lorsqu'il a refusé d'en faire. À chaque fois qu'Israël a choisi la voie de la moralité, ses ennemis lui ont préparé des coups bas. Il est plus que temps de se réveiller et d'en tirer quelques leçons. La corde est tendue, et le pays suffoque. La dernière bouffée d'air, c'était Jérusalem. La prochaine, ce sera la Galilée. Et ensuite ? Combien de bouffées d'air pourrons-nous encore inspirer avant de succomber ?
Avant Oslo, Israël était menacé d'attaques terroristes s'il ne se soumettait pas. Il s'est soumis, et les attaques terroristes ont décuplé. Et s'il n'allait pas plus loin dans les négociations, il était menacé d'isolement au niveau international. Il a négocié et il a cédé, et il ne s'en est pas moins retrouvé isolé. Il a été menacé de boycotts, et il a cédé, et il y a quand même eu des boycotts. Aujourd'hui, la menace porte sur la reconnaissance unilatérale d'un État palestinien. Celle-ci sera suivie d'une solution sous forme d'un État unique, puis d'une intervention de la communauté internationale. La corde, la potence, tout est là. Qui peut encore croire que tout cela sera épargné à Israël s'il accorde à Abbas et à ses petits copains terroristes leur propre État officiel avec Jérusalem pour capitale ?
Jusqu'à présent, aucun compromis n'a été probant, ce qui signifie qu'aucun compromis ne le sera. Un processus dans lequel une des deux parties ne cesse de faire des compromis tandis que l'autre ne cesse de menacer et de prendre, ce n'est pas un processus mais un hold-up. Quand un homme vous menace avec une arme, vous pouvez croire qu'il est possible de le contenter. S'il recommence encore et encore, ce n'est plus une menace mais un processus. Israël est pris dans ce processus, ou plutôt, il en est le jouet. À la fin de ce processus, c'est la mort. Si vous ne portez votre attention que sur l'arme, et pas sur le processus, vous allez continuer de céder, jusqu'à ce que vous ayez cédé votre maison, votre femme et vos enfants, jusqu'à ce que votre vie soit le seul bien qui vous reste. Ensuite, ce seul bien, vous le perdrez aussi. C'est la nature du processus. Pour survivre, il faut voir non pas l'arme seulement, mais le processus dont elle fait partie.
L'expérience de ces derniers mois aurait dû servir enfin de leçon. Le triste constat est que, bien qu'Israël se soit retiré de Gaza, qu'il ait laissé le Hamas en prendre le contrôle et qu'il n'ait rien fait d'autre qu'empêcher le Hamas de disposer d'un libre accès depuis l'extérieur, le monde hurle comme si Israël avait semé la mort d'un bout à l'autre du pays, comme l'ont fait le Soudan, l'Iran et d'autres pays membres, ou anciennement membres de la Commission des droits de l'homme des Nations-unies. Voilà la justice. C'est un lynchage. Et comment réagit Netanyahou ? Comme pratiquement tous les autres dirigeants israéliens avant lui : il cède sur le blocus. Une petite concession pour calmer les lyncheurs. Ça va marcher, n'est-ce pas ? Non ?
Ce n'est plus de négociations qu'il s'agit. Ce n'est pas non plus de discuter sérieusement d'un État. C'est le monde entier qui s'élève comme une seule voix pour défendre les droits d'une organisation génocidaire financée par Mahmoud Ahmadinejad, et dont la charte dit ceci : « L'Heure [de la rédemption] ne viendra pas avant que les musulmans ne combattent les Juifs. Le Juif se cachera derrière les pierres et les arbres, qui diront : Ô Musulman, un Juif se cache derrière moi, viens le tuer. » Les faux-semblants, c'est fini. Ce n'est pas du tout de paix qu'il s'agit, mais de mort. Ce sont des lyncheurs. Certains sont là de leur propre initiative. D'autres pensent qu'ils n'ont pas le choix. Ils croient qu'une seule mise à mort leur vaudra la tolérance du Dar al-Islam.
Voilà à quoi ressemble un nœud coulant. Voilà le gibet. Les mains attachées, Israël perd sa capacité de se défendre. À mesure que le nœud se resserre, Israël meurt. Ce n'est qu'en résistant au nœud qu'il pourra survivre. Ce n'est qu'en luttant pour se délier les mains qu'il pourra résister. Capituler, c'est mourir. Et quand Israël sera mort, ses bourreaux seront les suivants sur la liste. En effet, le lynchage ne fait que commencer. La mort ne fait que stimuler l'appétit des lyncheurs. Le sang n'apaise pas leur fringale, il l'intensifie. Et si on ne les arrête pas, ils répandront le sang partout dans le monde. Mais le nœud serre déjà. Un peu d'air seulement passe encore. Avec cet air, qu'allons-nous faire ? Crier justice, ou lutter de toutes nos forces pour desserrer le nœud ? Pour l'instant, nous avons encore le choix. Quand le nœud aura fait son œuvre, il sera trop tard.
© 2010 – Sultan Knish (Daniel Greenfield).
© 2010 – Marcoroz pour la traduction.
Quand National Geographic se fait le relais d'une propagande anti-chrétienne, anti-américaine et anti-israélienne
par Phyllis Chesler
Article paru sur le site Pajamas Media le 18 mai 2009
http://pajamasmedia.com/phyllischesler/2009/05/18/the-blood-libels-at-national-geographic-magazine-the-planet-friendly-purveyer-of-anti-christian-anti-american-and-anti-israeli-biases/
Les menaçantes manifestations de rue contre Israël, les résolutions anti-israéliennes rageuses de l'ONU, les appels obsessionnels au boycott d'Israël dans les universités occidentales, la succession incessante des gros titres condamnant Israël dans les médias du monde entier font maintenant partie d'un train-train habituel auquel participent surtout les jeunes et les fanatiques. La plupart des citoyens y font à peine attention. Ils se préoccupent plutôt de leurs emplois, de leurs prestations sociales, des frais de scolarité de leurs enfants – ou bien de l'ascension et de la disgrâce des stars dont la vie décadente les distrait de leurs propres petites misères ordinaires.
Ce qui m'inquiète davantage, ce sont les spectacles qui influencent insidieusement et inexorablement l'opinion publique, les films qui présentent les dictateurs et les terroristes arabes sous des traits séduisants et qui diabolisent les soldats, les « colons » et les hommes politiques israéliens. Progressivement, de façon presque imperceptible, l'homme de la rue a ainsi fini par croire que le monde musulman est pacifique, accueillant et sûr, que ses aspects « rudes » s'expliquent par le fait qu'il s'agit de peuples ayant été opprimés par les Européens, que le terrorisme islamique a sans doute été provoqué par l'invasion de l'Afghanistan, de l'Irak et du Pakistan par les États-Unis, qu'une grande partie de tout cela est la faute d'Israël – ou plus exactement, que la plupart de ces problèmes pourraient être résolus aujourd'hui si seulement l'Amérique sacrifiait Israël au nom de la paix mondiale et de sa propre survie.
Prenons le fameux magazine National Geographic, qui fait la promotion de la protection de la planète et qui revendique près de huit millions de lecteurs. Par suite d'un abonnement cadeau, je le reçois régulièrement. Parfois je l'ouvre, souvent je ne l'ouvre pas. Tant de belles photos brillantes, si peu de temps. Mais le dernier numéro a attiré tout de suite mon attention, à cause du titre en couverture « L'Exode chrétien de la Terre Sainte ». Par exemple, me suis-je dit, ce magazine ami des animaux a « compris un truc » ! Un espoir s'éveillant en moi, je suis allée lire l'article intitulé « Les fidèles oubliés : les chrétiens arabes ».
Voici ce que dit cet article : pour l'essentiel, il rend les croisés, les chrétiens américains et Israël (!) responsables de la persécution et de la disparition des chrétiens arabes au Proche-Orient. Je n'aurais pas pu l'inventer. Les mensonges, les omissions, le parti-pris, tantôt insidieux tantôt manifestes, y sont stupéfiants. Par exemple, cet article, rédigé par Don Belt, n'explique pas pourquoi il y a eu des croisades – à savoir, pour empêcher que les Arabes chrétiens soient assassinés ou convertis de force par les musulmans. Toujours est-il que selon Belt, « l'ironie est que c'est pendant les croisades (1095-1291) que les chrétiens arabes, assassinés par les croisés en même temps que les musulmans et pris entre les tirs croisés de l'Islam et de l'Occident chrétien, ont commencé ce long et progressif déclin vers le statut de minorité. »

Là, il y a quelque chose qui ne va pas. Comment Belt en arrive-t-il à occulter la conquête arabo-musulmane d'un Orient chrétien et juif ? Selon l'éminente spécialiste Bat Ye'or, par exemple (citée par Andrew Bostom dans son excellent ouvrage The Legacy of Jihad),
« Abou Bakr entreprit l'invasion de la Syrie (Syro-Palestine) que Mohammed avait déjà envisagée […] la région de Gaza tout entière, jusqu'à Césarée, fut mise à sac et dévastée durant la campagne de 634. Quatre mille paysans juifs, chrétiens et samaritains qui tentaient de défendre leurs terres furent massacrés. Les villages du Néguev furent pillés par Amr B. al As […] dans son sermon de Noël de l'an 634, le patriarche de Jérusalem, Sophronius, se plaignit de l'impossibilité de se rendre en pèlerinage à Bethlehem […] Sophronius, dans son sermon du jour de l'Épiphanie de l'an 636, déplora la destruction des églises et des monastères, le pillage des villes, les champs dévastés […] des milliers de gens périrent en 639, victimes de la famine provoquée par ces destructions. Selon le chroniqueur musulman Baladhuri (m. en 892 ap. J-C), 40 000 Juifs vivaient dans la seule ville de Césarée au temps de la conquête arabe, après laquelle toute trace d'eux fut perdue. »
Se fondant sur des sources savantes, Bostom raconte de façon méthodique et exhaustive le pillage systématique, par les musulmans arabes, de l'ensemble du Proche-Orient accompagné de l'asservissement et de l'assassinat des chrétiens et des Juifs. Ce que Don Belt oublie de mentionner, même de façon subsidiaire, c'est que la persécution des chrétiens par les musulmans arabes pendant plus de quatre siècles est précisément ce qui a entraîné les croisades.
Certes, certains califes se montrèrent parfois cléments envers leurs populations dhimmies ; un gouverneur égyptien accorda l'asile au grand savant et philosophe juif Maïmonide, lequel n'en fuyait pas moins les musulmans d'Espagne. Maïmonide devint son médecin particulier. Le Sultan turc accorda l'asile à Donna Gracia HaNasi, cette femme fabuleusement riche qui fuyait les persécutions perpétrées par les catholiques en Espagne et au Portugal. Mais pour l'essentiel, les Juifs menèrent une existence extrêmement misérable et précaire et ils furent régulièrement assassinés, emprisonnés et rançonnés ou exilés et virent leurs biens confisqués. La plus grande histoire de réfugiés du Proche-Orient, jamais racontée à ce jour, est celle des Juifs des pays arabes fuyant les persécutions dont ils étaient victimes de la part des musulmans.
Aujourd'hui même [le 18 mai 2009], M. Naguib Gibraeel, président de l'Union égyptienne de l'Organisation des droits de l'Homme (EUHRO), a écrit à la première dame d'Égypte pour exiger une intervention d'urgence « afin de sauver les chrétiens d'Égypte de l'islamisation forcée ».
Mais continuons. Après avoir reproché aux croisés (!) d'avoir assassiné les Arabes chrétiens par mégarde, Belt poursuit en accusant l'Israël actuel (!) de persécuter les chrétiens. Sans jamais mentionner le fait que les terroristes palestiniens aient pris l'habitude de transformer les églises les plus sacrées en W.C., d'y entreposer des armes et d'y séquestrer des otages, Belt cite un chrétien arabe de Bethléem attribuant la responsabilité de ses malheurs au « mur géant [israélien] » et à une bureaucratie israélienne lui interdisant de vivre avec sa femme, citoyenne israélienne, à Jérusalem.
Cela ressemble à l'apartheid en Afrique du Sud, non ? Ce qui est totalement occulté, c'est l'épouvantable réalité du terrorisme et des fabriques de propagande et d'incitation à la haine qui existent dans les villes et les villages de toute la Judée-Samarie – des villes et des villages qui sont entièrement « judenrein ». Les Juifs ne peuvent pas s'y rendre alors même qu'ils y ont des lieux saints et les chrétiens ne peuvent plus se rendre sans risque sur les leurs, ces lieux de culte étant sous domination musulmane. Ce n'est donc que pour des raisons de sécurité que les autorités israéliennes, si décriées, imposent des restrictions aux voyageurs. Ces restrictions n'ont rien à voir avec la couleur de peau ni avec la religion. Le gouvernement israélien a d'ailleurs laissé au Waqf islamique le contrôle total du Mont du Temple et du Dôme du Rocher à Jérusalem. Aucun gouvernement arabe ni palestinien n'a jamais laissé aux chrétiens ni aux juifs le contrôle total des lieux saints chrétiens et juifs. Au contraire, ils ont pillé et détruit ces lieux, ils ont parfois construit des mosquées par-dessus, ils ont interdit aux chrétiens et aux juifs de prier dans les ruines et dans les bâtiments laissés intacts, ou leur ont parfois permis d'y prier mais à leurs risques et périls.
Les autorités israéliennes privent-elles d'eau, réellement, un quartier arabe chrétien ? D'après mes sources, il n'existe même pas de quartier arabe chrétien à Jérusalem et l'eau n'y est jamais coupée pour être redirigée vers « les implantations » : qu'est-ce donc que cet appel au meurtre auquel Belt se livre ? Bien sûr, selon l'informateur de Belt, ces barbares d'Israéliens couperaient l'eau exprès le dimanche de Pâques dans un secteur non précisé afin que « Marc » (ce n'est pas son vrai nom, mais l'information qu'il donne n'est pas davantage vraie) ne puisse pas laver sa voiture avant d'emmener sa famille à l'église.
Après les croisés et les Israéliens, le troisième groupe que Belt rend responsable de la disparition des chrétiens arabes de la Terre Sainte, ce sont… les chrétiens américains ! Belt cite Razek Siriani, qui travaille pour le Conseil des Églises du Moyen-Orient à Alep, en Syrie.
Voici ce que déclare Siriani, (sous la contrainte, pourrais-je ajouter) :
« Nous sommes complètement dépassés et submergés de protestations, déclare-t-il. Les chrétiens occidentaux ont aggravé la situation », affirme-t-il, se faisant l'écho d'un sentiment exprimé par un bon nombre de chrétiens arabes. « C'est à cause de ce que les chrétiens en Occident, menés par les États-Unis, font en Orient », ajoute-t-il, dénonçant les guerres en Irak et en Afghanistan, le soutien américain à Israël et les menaces de « changement de régime » de l'administration Bush. « Pour beaucoup de musulmans, et surtout pour les radicaux, cela ressemble à une répétition des croisades partout, à une guerre contre l'islam menée par la chrétienté. Du fait que nous sommes chrétiens, ils nous voient aussi comme leur ennemi. Nous sommes coupables par association. »
Apparemment, aussi bien Don Belt que Razek Siriani semblent totalement ignorer que dans ces régions, le djihad, le génocide et l'apartheid religieux ont toujours été la spécialité de l'islam et la marque d'un impérialisme musulman caractérisé par l'esclavage, le vol et le pillage.
Belt trouve donc le moyen de condamner les croisés, puis les Israéliens, puis les chrétiens américains qui sont pro-israéliens et qui, de façon bien compréhensible, seraient considérés par les musulmans, gens tout à fait pacifiques et amicaux, comme les nouveaux croisés. Belt va plus loin. Il rend les chrétiens libanais, qui se sont défendus contre les gangsters et terroristes palestiniens, responsables de la recrudescence des attitudes antichrétiennes dans le monde musulman. Il présente les chrétiens libanais comme de dangereux hommes en armes, or on ne voit aucune photo des hommes du Hezbollah et de l'OLP, bien mieux armés encore et ô combien plus dangereux, qui ont terrorisé le Liban et qui l'ont occupé.
Belt va plus loin encore : il nous montre une foule de fidèles chrétiens rassemblés le dimanche de Pâques à Jérusalem, à l'Église de Toutes les Nations, près du jardin de Gethsémani, en train de piétiner quasiment Nadia, une mère chrétienne arabe israélienne (la femme de « Marc ») et son bébé dans sa poussette, comme des barbares. Ces pèlerins étrangers (venus d'Europe, des États-Unis, d'Amérique du Sud et d'Afrique) n'ont tout simplement pas vu qu'il y avait un bébé dans une poussette et ils se sont mis à se pousser avec acharnement vers ce qu'ils croyaient être un espace laissé vacant. Quand Nadia a tenté de se sortir de là, ces mêmes affreux chrétiens « n'ont pas su réagir en voyant cette frêle femme arabe se diriger dans la mauvaise direction […] » Nadia s'exclame : « Vous voyez comment c'est ? […] c'est chez nous. Et c'est comme si nous n'existions même pas. »
Est-ce que ni Belt ni Nadia n'ont jamais entendu parler de la façon dont les pèlerins musulmans piétinent à mort leurs semblables quand ils tournent autour de la Kaaba, à la Mecque ? Pourquoi ce quasi piétinement impliquerait-il un complot chrétien ou israélien ?
Quels sont les seuls à ne pas être « accusés » ni rendus responsables, ou si peu, de la persécution des chrétiens hier et aujourd'hui, une persécution ayant provoqué une diminution considérable du nombre de chrétiens au Moyen-Orient ?
Les musulmans, bien sûr, qui selon Belt auraient toujours vécu en paix avec les chrétiens et les juifs au Moyen-Orient. Belt nous montre même des scènes touchantes de musulmans priant sur des lieux de pèlerinage chrétiens pour que se produisent des miracles. En Syrie, Belt cite une mère, Miriam, dont la famille « était chrétienne » (on se demande pourquoi ils se sont convertis) et qui, aujourd'hui, déclare : « Je crois en les prophètes : musulmans, juifs et chrétiens. Je crois en Marie, je suis venue ici pour que mon fils guérisse. » Belt présente les conversions forcées à l'islam comme des choix anodins et libres, pour des raisons en partie économiques et souvent « pour avoir un lien plus personnel avec Dieu » par opposition à un lien possible uniquement via une médiation en raison des « hiérarchies oppressives de l'Église byzantine. »
Le magazine National Geographicserait-il passé sous la dépendance juridique ou financière de l'Arabie saoudite ou de l'Iran ? Je me pose cette question parce que, de façon frappante, sa ligne politique en ce qui concerne le Moyen-Orient semble similaire à celle de ces deux régimes.
Alors, vais-je adresser un courrier de protestation à National Geographic ? Non, car CAMERA (Committee for Accuracy in Middle East Reporting in America) s'en charge depuis 1996. Je ne le savais pas, mais ayant lu l'article de Belt, j'ai commencé à rechercher les articles que National Geographic avait déjà publiés sur le Moyen-Orient. J'ai ainsi appris que CAMERA avait analysé les partis-pris de ce magazine et avait déjà demandé à ses responsables de reconnaître que leurs travaux étaient incorrects, faux, très tendancieux et carrément bourrés de mensonges. CAMERA leur a indiqué les articles et les passages en question, et à chaque fois, ils ont maintenu leur version des faits et ont refusé d'y apporter le moindre changement, de se remettre un tant soit peu en question, de s'excuser et d'écrire des articles ne comportant pas un parti-pris anti-israélien flagrant.
Toutefois, j'espère que mes lecteurs, avant de renoncer à leur abonnement, écriront au magazine pour protester contre ces appels au meurtre et contre cet article incroyablement anti-américain, antichrétien et anti-israélien de Belt.
Un courrier peut être envoyé à l'adresse suivante :
Chris Johns, Editor in Chief, National Geographic, 711 5th Ave. New York, NY 10022, États-Unis
ngsforum@ngm.com
Phyllis Chesler est professeur émérite en Psychologie, en Etudes Féminines et en Psychothérapie à la City University of New York, expert près les tribunaux et auteur d'une douzaine d'ouvrages dont le best-seller mondial
Les femmes et la folie
(Payot, 1975, rééd. 2006) et
Le nouvel antisémitisme
(Eska, 2005).
Avec l'aimable autorisation de l'auteur
© 2009 - Phyllis Chesler
© 2009 - Marcoroz pour la traduction
Le meurtre non-violent des Juifs
Q
u'il n'y ait pas de malentendu. C'est d'un génocide qu'il est question. C'est de cela qu'il a toujours été question, depuis plusieurs générations, depuis le temps où Hassan al Banna, l'ancêtre du Hamas,
adressait à Hitler des lettres enthousiastes
.
« L'Heure [du jugement] ne viendra pas avant que les musulmans ne combattent les Juifs. Le Juif se cachera derrière les pierres et les arbres, qui diront : Ô Musulman, un Juif se cache derrière moi, viens le tuer. »
Le Hamas, c'est cela même, résumé en un paragraphe. C'est là son objet. Et c'est de cela, en réalité, que quiconque parle de
«

la population de Gaza
»

se fait le complice. La
«
population de Gaza

»

est un euphémisme pour désigner le Hamas qui a gagné les dernières élections organisées au sein de l'Autorité palestinienne et qui règne à Gaza avec le soutien de la population. À cette prise de pouvoir par un groupe terroriste génocidaire, Israël a répondu en fermant sa frontière avec Gaza. De façon cynique,
le Hamas a réagi par le mensonge
, il a prétendu être
sans électricité
et a fait croire à une
famine
. C'est ce qui a permis à ses partisans de tenter de faire passer
leur militantisme pro-Hamas
pour une action humanitaire.
Ceux qui organisent une vraie action humanitaire, dans un conflit provoquant la mort de civils des deux côtés, ne manifestent pas leur sympathie à un seul camp. Ils ne s'équipent pas d'armes à feu ni d'armes blanches pour effectuer une mission humanitaire, et ils ne crient pas
des slogans appelant au meurtre des Juifs
en s'identifiant à
«
l'armée de Mahomet
»

. Or, c'est bien ce qu'a fait
cette meute d'assassins islamistes et racistes
tout en s'abritant derrière ses idiots utiles occidentaux. Quant à ces idiots utiles occidentaux qui ont entrepris une mission de propagande pour le compte d'une organisation terroriste, ils ne valent pas mieux que
les assassins
qui se sont servis d'eux.
La
charte du Hamas
commence par une citation de Hassan al Banna appelant à la destruction d'Israël. Hassan al Banna était
un allié d'Hitler
, et son mouvement distribuait à ses adeptes des exemplaires en arabe de
Mein Kampf
. L'organisation d'Al Banna, les Frères musulmans, a joué un rôle essentiel dans la création du Hamas et d'Al-Qaeda. La stratégie du Hamas, comme celle de chacune des autres organisations des Frères musulmans, est d'imposer par la force un État islamique totalitaire. La
Flottille de Gaza
était une expédition aussi cynique que celle d'un groupe de pro-nazis qui auraient embarqué sur un bateau pour aller ravitailler Berlin en 1944.
Israël a envoyé à bord des soldats
armés de paintballs et de grenades lacrymogènes
, anticipant une résistance symbolique de la part de contestataires gauchistes occidentaux, mais ces Occidentaux
servaient de paravent à des fanatiques islamistes turcs
. Les forces israéliennes ont respecté des règles strictes d'intervention, ce qui les a empêchées de se défendre, et la situation a dégénéré au point que des soldats soient gravement blessés, y compris par des tirs d'arme à feu. Ce n'est qu'à ce moment là que les soldats israéliens ont riposté avec de vraies munitions. Toute autre force militaire ou de police l'aurait fait bien plus tôt.
Le régime
islamiste
turc d'Erdogan, qui a récemment
menacé de recommencer le génocide des Arméniens
si les Arméniens continuaient à protester, n'a pas perdu de temps pour mettre en scène des rassemblements de protestation et prodiguer des condamnations vertueuses. Cela, par le biais d'une confrontation violente que ses propres hommes ont délibérément organisée, avec précisément le résultat attendu. Après cet emploi hypocrite de deux poids et deux mesures par une communauté internationale qui
a donné à Erdogan un blanc-seing
pour proférer ouvertement des menaces de nettoyage ethnique, alors même qu'il cherche à rejoindre l'UE, on va entendre maintenant leurs bêlements habituels et leur indignation hypocrite :
«

massacre
»

,
«

génocide
»

,
«

droits de l'homme
»

…
En réalité, il serait difficile de trouver dans le monde musulman un régime dans lequel l'expression
«

droits de l'homme
»

pourrait seulement être employée, si ces mots magiques ne constituaient pas une arme efficace contre ces maudits infidèles. Quand il ne profère pas des menaces de génocide, Erdogan est occupé
à faire incarcérer les opposants
,
à attaquer les synagogues et à imposer une ségrégation
religieuse et raciale. Et avec cela, la Turquie reste un des pays les plus libres du monde musulman. Qu'aurait fait l'Iran,
qui a mis en prison des routards occidentaux
qui avaient eu le tort d'être au mauvais endroit au mauvais moment, face à un bateau rempli de fanatiques essayant de tuer ses soldats ? Que ferait l'Arabie Saoudite, qui n'autorise même pas les Occidentaux à se rendre à La Mecque, sauf quand ils sont là pour mettre fin à un soulèvement d'origine locale ? Ces deux pays financent le Hamas, et voici comment le Hamas traite toute résistance :
en jetant les récalcitrants du haut d'un toit
.
Un génocide ou des massacres ne méritent même pas un soupir quand ils sont l'œuvre des régimes islamiques, mais quand ces pays arment et financent un groupe islamiste génocidaire qui s'inspire des nazis, les menteurs et leurs relais médiatiques exigent qu'Israël ouvre ses frontières à ses terroristes. Et quand Israël intercepte un bateau effectuant une mission de propagande pour le Hamas, ces mêmes menteurs et ces mêmes relais médiatiques commencent à hurler au
«

massacre
»

, au
«

génocide
»

et aux violations des
«

droits de l'homme
»

. Vous voulez savoir ce qu'est un massacre, un génocide

ou une violation des droits de l'homme ? Allez donc passer un week-end à Téhéran, essayez d'acheter un ticket d'autobus pour la Mecque, portez-vous candidat aux élections à Ankara ou essayez d'être chrétien à Karachi.
C'est d'un génocide qu'il est question : d'un massacre et d'un nettoyage ethnique des Juifs par les musulmans. C'est une histoire qui remonte à Mahomet, qui avait procédé à un nettoyage ethnique des Juifs sur l'ensemble de la péninsule arabique. Quand les
«

assassins non violents
»

qui étaient à bord de la flottille
ont scandé
«
Rappelez-vous Khaibar, Khaibar, Juifs, l'armée de Mahomet reviendra !
»

, ils faisaient allusion à cette horrible histoire plus que millénaire de l'oppression islamique et du massacre des Juifs de cette région. Les non-musulmans qui étaient à bord ont été les collaborateurs de la dernière phase de ce génocide.
Un assassinat non violent des Juifs, cela n'existe pas. Apporter son soutien au massacre des Juifs ne constitue pas une
«

mission humanitaire
»

, sauf si l'on a de la mission humanitaire la même conception que Hitler, Hassan al Banna ou le Hamas. C'est bien de notre liberté et d'un génocide qu'il est question. Il s'agit de notre droit d'être à l'abri de ceux qui réalisent leurs rêves fanatiques de massacres en masse, qu'ils soient des peintres autrichiens,

des dirigeants du Hamas ou des lauréats irlandais du prix Nobel. L'État d'Israël ne remplira pas la fonction qu'ont toujours remplie les Juifs depuis deux mille ans, celle du bouc émissaire des donneurs de leçons hypocrites. Nous ne nous excuserons pas non plus de refuser de nous faire assassiner. Enfin, si vous voulez nous tuer, attendez-vous à ce que nous ripostions. Si vous nous combattez avec des mots, nous répondrons avec des mots. Si vous nous combattez avec
des couteaux et des armes à feu
, nous ferons de même. Nous ne nous laisserons pas assassiner. Nous ne nous laisserons pas jeter à la mer. Nous ne mourrons pas. Il faut que vous vous fassiez une raison.
Well, the chances are against it and the odds are slim

That he'll live by the rules that the world makes for him
'
Cause there's a noose at his neck and a gun at his back
And a license to kill him is given out to every maniac
[
Le sort est contre lui et les chances sont minces
Qu'il vive par les lois que le monde lui réserve
Ayant la corde au cou et une arme en son dos
Et n'importe quel fou a le droit de le tuer ]
Daniel Greenfield est journaliste et administrateur du blog
«

Sultan Knish
Suggestions aux crucifiés
J

e voudrais attirer l'attention sur deux des innombrables réactions des internautes à la publication du texte « Un peuple disproportionné » [de Yashiko Sagamori - NdT].
L'une est signée de Yulia, une Russe :
Vous êtes le peuple le plus intelligent de la Terre. Vous ne devez pas vous conduire comme des barbares. Vous devriez employer une meilleure méthode, plus efficace et plus humaine, pour combattre ceux qui veulent vous détruire.
L'autre est de M. Walter Murray, de Palo Alto :
Les Juifs devraient regretter la mort de n'importe quel enfant tout autant que celle d'un enfant juif. Si vous n'êtes pas d'accord, c'est peut-être bien là une partie du problème.
La raison pour laquelle j'ai choisi ces deux commentaires, parmi tant d'autres, est que j'y ai trouvé une profondeur qu'on risque de négliger à première vue. Yulia, par exemple, malgré (ou à cause de) sa prétendue infériorité intellectuelle, exprime une conviction intéressante. Elle pense que les Juifs auraient l'obligation d'être plus humains que le reste de l'espèce humaine. Au contraire, dans sa tentative d'analyser les émotions des Juifs et de les remettre dans le droit chemin, M. Murray revendique une supériorité à la fois morale et intellectuelle qu'il choisit de ne pas exprimer de façon explicite, soit par modestie, soit, plus probablement, parce qu'il partage l'aversion courante chez les membres de Mensa vis-à-vis des évidences.
Commençons par le problème de l'humanisme. On aura sans doute remarqué que dans la crise nucléaire iranienne actuelle, la Russie et la Chine font tout ce qu'elles peuvent pour empêcher les Américains de lutter contre le danger que représentent les mollahs enragés. Cela n'est pas surprenant, dans la mesure où l'incapacité évidente des Américains à résoudre cette crise érode le peu qui reste de leur statut de superpuissance et sert donc les intérêts de leurs adversaires. Mais un Iran nucléarisé n'est-il pas aussi dangereux pour la Russie et la Chine que pour les États-Unis ?
Non, et voici pourquoi. Les ayatollahs savent parfaitement que dès que la Russie et la Chine se sentiront réellement menacées par l'Iran, ils survivront exactement le temps qu'il faudra à la première salve de missiles à tête nucléaire russes ou chinois pour atteindre le territoire iranien, c'est-à-dire entre 12 et 37 minutes selon le lieu d'où ces missiles partiront. Ensuite, le pays que nous appelons aujourd'hui l'Iran sera désormais connu sous le nom de Grand désert perse et peuplé exclusivement de cafards mutants.
Au contraire, les États-Unis feront tout ce qui sera en leur pouvoir pour éviter d'en arriver à de telles extrémités, en se conformant à la lettre et à l'esprit du droit international. Le plus probable est qu'une fois de plus, ils soulèveront le problème d'une menace iranienne imminente devant le Conseil de sécurité de l'ONU, qui n'est pas spécialement réputé pour son efficacité quand il s'agit de trouver ou d'appliquer des solutions aux crises internationales. Sachant que les Nations unies sont surtout unies dans leur haine d'Israël et des États-Unis, il n'y a aucune raison d'être optimiste quant à l'effet probable de ce genre de mesure : autant dire que tôt ou tard, un système nucléaire iranien sera testé avec succès sur notre sol.
Malheureusement, le gouvernement américain n'aura jamais le courage de frapper l'Iran avant que celui-ci ait une chance de tuer plusieurs centaines de milliers d'Américains. À en juger d'après l'expérience du 11 septembre, les États-Unis ne réagiront pas non plus de manière appropriée après l'attaque. Le mieux que nous puissions espérer de la part de l'administration la plus va-t-en-guerre qu'il soit possible d'imaginer est qu'elle tente de libérer le fier peuple iranien de la tyrannie des ayatollahs – à condition que l'ONU donne son aval à une mesure si radicale. Dans le meilleur des cas, nous finirons par réussir à plonger l'Iran dans une guerre civile, comme nous l'avons fait avec l'Irak. Autrement, nous subirons encore un gros scandale, ce qui n'est pas vraiment une bien grosse affaire car même une superpuissance ne peut perdre la face qu'une seule fois, et nous sommes sur le point de commémorer le cinquième anniversaire de cet événement. Dans un cas comme dans l'autre, nous apporterons aux musulmans la preuve, une fois de plus, qu'ils peuvent attaquer les États-Unis impunément.
Ainsi donc, des régimes ô combien inhumains comme la Russie et la Chine réussissent brillamment à s'assurer une sécurité pratiquement inviolable sans que cela ne coûte une seule vie humaine d'un côté ou de l'autre de leurs frontières. Cela prouve à coup sûr que la détermination à réduire son ennemi à l'état de cendres radioactives à la plus légère provocation garantit la paix bien mieux que les efforts aboutis de soixante-dix-sept générations de pacifistes.
Tel est le prix de notre humanisme dévoyé. Si le mouvement La paix maintenant avait vraiment voulu parvenir à une paix durable dans un avenir prévisible, il y aurait réussi davantage en infiltrant et en militarisant le mouvement Kach.
Occupons-nous à présent des préoccupations de M. Walter Murray, de Palo Alto. Ce monsieur mérite certainement une réponse soigneusement réfléchie. Cependant, je suis réticent à me plonger dans les sombres profondeurs d'une réaction émotionnelle juive à l'assassinat d'enfants, qu'ils soient juifs ou non. J'aimerais plutôt souligner ceci :
Tout d'abord, M. Murray n'a pas su nous dire pourquoi il attend des Juifs qu'ils réagissent à la mort d'enfants différemment des Ukrainiens par exemple, des Arabes ou, en l'occurrence, des Américains d'origine irlandaise. Pour moi, cette façon de supposer une différence inhérente entre les Juifs et les gens normaux, tout comme le fait Yulia quand elle postule la supériorité de l'intellect juif, pue l'antisémitisme. Bien évidemment, M. Murray n'a rien contre les youpins, tant qu'ils se comportent selon ses attentes. Le grand-père de M. Murray n'avait sans doute rien contre les nègres, tant qu'ils restaient à leur place.
Ne protestez pas, M. Murray : n'allez pas nous dire que vous avez des amis juifs. Si vous n'acceptez pas mon diagnostic, demandez à quelques-uns de vos amis noirs (je suis sûr que vous en avez) s'ils n'ont jamais rencontré un raciste blanc qui ne soupçonnait même pas qu'il puisse être raciste.
En second lieu, M. Murray, je vous conseille vraiment de ne pas déplorer les enfants morts sans faire de discrimination. Vous allez sans doute trouver ce que je vais dire monstrueusement cynique, mais je vais le dire tout de même.
Voyez-vous, la probabilité qu'un enfant arabe devienne un Albert Einstein ou un Sigmund Freud ou même un Alan Greenspan est égale, à la douzième décimale après la virgule près, à la probabilité qu'un enfant juif devienne un combattant du djihad. Bien sûr, tout enfant juif ne devient pas un Einstein, et tout enfant arabe ne choisit pas la brève mais spectaculaire carrière du shahid. Cependant, les enfants juifs, quand vous ne les tuez pas avant qu'il ne soit trop tard, forment des communautés juives, et les communautés juives, non seulement produisent de temps à autre des Einstein, mais sont connues pour avoir toujours apporté la prospérité à toute société leur ayant laissé la possibilité de prospérer : « Je bénirai ceux qui vous béniront. » Contrairement aux Juifs, les Arabes ne forment pas des communautés : ils forment la « rue arabe ». La « rue arabe » n'a jamais produit aucun Einstein et je suis sûr qu'elle n'en produira jamais. Ce qu'elle produit, ce sont des assassins en abondance.
De la manière dont je le vois, le problème ne vient pas de la discrimination que pratiqueraient les Juifs entre les enfants morts. Le problème vient de la façon dont vous-même pratiquez une discrimination entre eux. Plus précisément, si vous aviez pleuré les enfants juifs tués comme vous pleureriez vos propres enfants (Dieu préserve !), il n'y aurait eu aucun problème. Mais ce n'est pas le cas, et c'est ce qui engendre un énorme problème dont vous n'êtes pas conscient car dans votre esprit, ce problème n'existe que pour les Juifs. Ce problème, je vais vous l'expliquer.
Il y a soixante-dix ans, le monde a regardé passivement Hitler préparer la Shoah. Alors que celle-ci était bien avancée, que des milliers de Juifs européens, y compris des enfants, mouraient à toute heure dans les chambres à gaz des camps nazis, les gens comme vous feignaient l'ignorance et prétendaient n'être nullement concernés. En bons chrétiens, vous étiez trop occupés à adorer vos ennemis pendant que vos ennemis nous exterminaient à la cadence maximale que le permettait leur capacité industrielle.
Aujourd'hui, vous faites exactement la même chose. Votre ennemi déclare ouvertement son intention d'exterminer les Juifs. Votre ennemi mène au vu de tous une guerre d'annihilation contre Israël depuis le jour où Israël s'est réinstallé sur une petite partie de sa patrie historique. Votre ennemi tue des Juifs chaque année : par dizaines en période d'accalmie, par centaines en période d'
« Intifada »

. Ces Juifs sont pour la plupart des civils. Un certain nombre d'entre eux sont des personnes âgées. Un certain nombre sont des enfants. Tous sont pris pour cibles de façon délibérée. Que faites-vous face à cela ? Invoquez-vous les Conventions de Genève ? Exprimez-vous votre indignation morale ? Non. Vous tancez Israël pour sa réaction disproportionnée, pour avoir tué des civils innocents sans nécessité, pour la poursuite de l'occupation, et par suite, vous désignez Israël comme le principal ennemi du genre humain. Et bien sûr, chaque Juif du monde devient automatiquement complice des crimes d'Israël contre l'humanité.
Quels civils innocents ? Après le 11 septembre, même quelqu'un comme vous devrait comprendre que personne n'est plus innocent : ni vous, ni moi, ni, à coup sûr, ceux qui essaient de nous détruire. Regardez-vous dans une glace : vous n'êtes pas innocent, vous êtes sans défense. Dans cette guerre de civilisations, vous êtes une cible parfaitement légitime, quoi qu'en disent les Conventions de Genève, car vos ennemis ne se sentent pas concernés par les lois des infidèles.
Quels crimes ? Depuis quand est-ce un crime de se défendre contre une agression ? En vertu de quel droit international la victime d'une agression devrait-elle mettre fin à la guerre au moment où l'ennemi dépasse le seuil au-dessous duquel vous vous sentez encore dans une situation confortable ?
Vous dites ? Occupation ? Quelle occupation ? Quel « peuple palestinien » ? Apprenez plutôt l'Histoire, l'Histoire réelle. Le « peuple palestinien » n'est qu'un complot antisémite à côté duquel les sinistres Protocoles des Sages de Sion paraissent presque inoffensifs. Je défie quiconque de citer une seule référence au « peuple palestinien » datant d'avant 1967. Je défie quiconque de citer ne serait-ce qu'un seul document donnant à l'organisation terroriste que l'on appelle le « peuple palestinien » une légitimité sur un seul centimètre carré du territoire d'Israël ou de n'importe quel autre territoire dans le monde.
Si vous pensez – comme moi – que des innocents doivent avoir le droit de vivre là où ils ont toujours vécu sans avoir besoin de l'approbation de l'ONU, il faut que vous me disiez pourquoi vous n'avez jamais protesté contre l'éviction de près d'un million de Juifs de chez eux, dans des pays dans lesquels ils vivaient déjà depuis plusieurs siècles quand ces contrées ont connu l'occupation arabe. Il faudra que vous me disiez aussi ce qu'il advient du droit d'une personne innocente à vivre où elle le désire une fois que cette personne innocente fait exploser un car scolaire rempli d'enfants de ses voisins.
Où était-elle, votre préoccupation pour les enfants morts, quand les Arabes, année après année, décennie après décennie, ne cessaient d'assassiner délibérément des enfants juifs ? Où était votre préoccupation pour les enfants juifs quand le Hezbollah a attaqué Israël ?
Il y a soixante-dix ans, vous nous assassiniez par Allemands interposés. Aujourd'hui, vous nous assassinez par Arabes interposés. Aujourd'hui, comme au début de la Seconde guerre mondiale, dans la sécurité de votre petit confort, vous vous sentez supérieur aussi bien aux agresseurs qu'à leurs victimes. Vous avez tort. Après tout, vous savez sans doute que les six millions de Juifs tués par les nazis représentaient moins de 10 % de l'ensemble des victimes de cette guerre. Mais les Allemands étaient de l'autre côté de l'océan, tandis qu'aujourd'hui, vos ennemis – d'innombrables millions d'entre eux – ont déjà atterri sur vos rivages. Quelle est la distance entre votre domicile confortable et la mosquée la plus proche ?
Et malgré cela, vous continuez de confondre la non-résistance à l'agression avec la paix. C'est à cause des gens de votre espèce, M. Murray, que la Seconde guerre mondiale et la guerre mondiale qui a officiellement atteint les États-Unis le 11 septembre 2001 ont été possibles. Vous êtes un monstre lâche, stupide et immoral.
Comment osez-vous dire aux Juifs ce qu'ils devraient ressentir quand on assassine leurs enfants ?
© 2008 – Marcoroz pour la traduction
Xénophobie et antisémitisme
Mon camarade de classe ouzbek Akmal Ousmanov m'avait donné un jour une précieuse leçon d'ethnographie. J'avais passé l'été précédent au Kazakhstan, qui était alors une république soviétique frontalière de son Ouzbékistan natal. Alors que j'avais commencé à lui parler d'une spécialité locale à laquelle j'avais eu l'occasion de goûter, Akmal m'avait gentiment interrompu. Visiblement mal à l'aise, presque malheureux, comme un parent qui, dans des circonstances imprévues, se serait vu obligé de révéler à son enfant, deux ans plus tôt que souhaitable, la terrible vérité sur les choux et les roses, il m'avait alors informé solennellement que les Kazakhs n'étaient pas vraiment humains.

Il ne faut pas confondre les Kazakhs avec les Cosaques, qui sont les descendants de serfs russes et ukrainiens enfuis. Les premiers se distinguent difficilement des Ouzbeks. Pour un Européen (au sens archaïque du terme), il n'est pas impossible d'apercevoir la différence mais c'est un peu difficile : c'est comme distinguer un Coréen d'un Japonais. Il faut savoir quels détails on doit rechercher. Je n'en savais rien, ce qui explique sans doute que j'aie accueilli cette bribe d'information avec scepticisme :

– Pourquoi donc ?

Akmal n'était pas rompu à expliquer des évidences. Il avait dû réfléchir quelques secondes avant de me répondre :

– Ils préparent leur thé avec de la graisse d'agneau.
– Alors, je ne suis pas humain non plus.
– Ce sont tous des menteurs.
– Et tout ce que peut dire un Ouzbek est toujours vrai ?
– Bien sûr que non. Mais ce n'est pas pareil.
– Ils n'ont pas d'honneur.
– Et les Ouzbeks sont tous des gens honorables, sans exception ?
– Ce n'est pas la question.
– Ils préparent leur thé avec de la graisse d'agneau. Ils ne sont pas vraiment humains.
– Est-ce que tu te rends compte que si tu mettais un Ouzbek et un Kazakh l'un à côté de l'autre, la plupart des gens seraient incapables de dire qui est qui ?
– Tu ne comprends pas. Ils sont pires que des animaux.
– Comment je peux savoir ? Je n'en ai jamais vus. Je suppose que oui.
Logique. Le vaste Kazakhstan borde tout le Nord de l'Ouzbékistan, mais la toute petite Estonie se trouve à des milliers de kilomètres au nord-ouest. Sachant que les Ouzbeks ont assigné à leurs voisins les Kazakhs une position inférieure sur l'arbre de l'évolution, alors les Estoniens, compte tenu de leur culture complètement différente, devraient se situer sur une tout autre branche, plus proche des invertébrés ou, du moins, des amphibiens. Mais apparemment, ce n'est pas ainsi que la xénophobie fonctionne. Les Russes raillent les Ukrainiens, lesquels les méprisent en retour ; pourtant, expliquer à un Anglais que les Russes sont différents des Ukrainiens serait une tâche aussi désespérée qu'expliquer la différence entre un Anglais et un Irlandais à un Tadjik (à ne pas confondre avec un Turkmène). Tous, nous considérons ce qui est distant et étranger avec une curiosité modérée teintée d'indifférence. Nous ne pouvons haïr vraiment que ce que nous rencontrons quotidiennement et ce à quoi nous sommes habitués.

On pourrait penser que c'est ce qui peut expliquer l'omniprésence de l'antisémitisme. Il y a des Juifs partout. Les Juifs qui changent de pays se reconnaissent facilement à leur façon de prononcer les R, à leur accent amusant et à leurs expressions maladroites, mais leurs enfants se mêlent magnifiquement bien à la population et parlent et écrivent la langue vernaculaire souvent mieux que les natifs du pays (de même excellent-ils dans un certain nombre d'autres choses importantes). Aux yeux d'un étranger, la différence entre un Juif russe et un « Russe russe » est probablement moindre encore qu'entre un Ouzbek et un Kazakh. N'est-ce pas une raison suffisante pour que les Russes haïssent les Juifs ?

Ce n'est pas aussi simple. J'aimerais vous parler d'un autre camarade d'école, Anatoly (Tolik) Potapov. Il est né dans un village appelé Maslovka, non loin de la ville de Voronezh. Ne vous laissez pas abuser par le mot village. Dans ce bienheureux pays qui est le nôtre, un village est un quartier de banlieue où le laborieux père de famille rentre à la fin d'une dure journée de travail en ville, pour passer la nuit dans une maison confortable qu'il pourrait facilement revendre le lendemain pour un prix à sept chiffres. Sa femme prend une de leurs trois voitures pour aller le chercher à la gare. Son chien bien dressé l'accueille en remuant la queue joyeusement, invisible derrière l'épaisse clôture qui entoure une pelouse impeccablement entretenue. Ses enfants ne le dérangeront pas dans son repos bien mérité : ils sont en train de passer du bon temps avec des amis dans un des nombreux restaurants relativement bon marché situés à proximité immédiate. Pendant que sa femme lui prépare un dîner sain et équilibré, il court 30 mn sur son tapis roulant tout en regardant la CNN. Il évacue ainsi le stress accumulé au bureau au cours de la journée.

En réalité, le village de Maslovka ne ressemblait pas du tout à cela. C'était sans doute bien pire que l'idée que vous vous faites du Goulag. Le père et la mère de Tolik étaient tous deux analphabètes, au sens le plus littéral, tout comme la plupart des autres villageois de leur génération. Tolik était le plus jeune des 14 enfants auxquels sa mère avait donné naissance. Trois seulement avaient dépassé l'âge de 3 ans : Tolik lui-même, son frère aîné et une sœur beaucoup plus âgée. Aucun des trois n'était resté analphabète. Sa sœur savait plus ou moins lire et pouvait même signer de son nom. Son frère avait décroché un doctorat en électronique. Tolik, après une maîtrise de l'université de Moscou, avait obtenu un doctorat de mathématiques. À l'époque où il réfutait mes théories sur l'antisémitisme, nous venions de commencer nos études et nous étions des amis très proches. Voici ce qui se produisit : un camarade de cours, Youri D., fit un jour quelque chose de répugnant. Je dis à Tolik que j'étais étonné de voir que Youri pouvait se montrer aussi malpropre. Tolik me répondit alors de la façon la plus détachée :

« Qu'est-ce que tu peux espérer d'autre d'un Juif ? »

Il m'avait pris au dépourvu. Je ne m'étais pas du tout attendu à ce que quelqu'un avec qui je partageais ma chambre, la plus grande partie de mes cours, la plupart de mes repas et de nombreux verres de vodka puisse détester les Juifs de cette manière. Ne sachant pas trop comment réagir, j'avais alors hasardé :

– Je pense qu'il est polonais.

(En réalité, comme je l'appris par la suite, il était ukrainien.)

– Juif, Polonais, c'est pareil. La même racaille, tout ça.

Pendant qu'il me gratifiait de cette incroyable révélation, je trouvai le temps de me demander s'il avait déjà rencontré un Juif véritable avant d'entrer à l'université. Plutôt que de réagir avec colère, je lui demandai l'air de rien, comme l'aurait fait tout Juif qui se respecte, ce qu'il pensait de M. Feldman, notre professeur de mathématiques, lequel était très apprécié des étudiants.

– Il est super ! Pourquoi ?
– Vraiment ? Eh bien, comme on dit, même parmi les Juifs, on peut trouver quelqu'un de bien.

Heureusement pour moi, à cette époque, les Juifs étaient largement sur-représentés parmi la population étudiante (deux ans plus tard, cette anomalie allait être corrigée de façon impitoyable). Le pauvre Tolik faisait partie des trois malheureux Russes de souche de notre groupe. J'entrepris donc de passer en revue la liste de nos camarades. À mesure que Tolik découvrait qu'ils étaient juifs, sa vision de l'univers se transforma sous mes yeux. Au moment où je lui appris que la fille dont il était éperdument amoureux était juive également, il finit par se montrer méfiant et me demanda comment je pouvais le savoir. Je lui expliquai alors que les patronymes russes se terminaient généralement par -ov, -yev ou -ine, tandis que les noms de famille des Juifs avaient souvent une consonance étrangère et se terminaient plutôt par -er, par –man ou par une autre forme tout aussi rare chez un Russe pur porc, comme par exemple -berg. Il me contempla, horrifié.

– Oui, fis-je avec une satisfaction sadique. Moi aussi.

Il quitta la pièce sans dire un mot. J'évitai de lui rappeler cette conversation, jusqu'à ce qu'il m'en reparle lui-même deux mois plus tard :

– Tu te rappelles notre conversation à propos de Youri D. ?
– N'y pense plus.

Cependant, c'est alors que ma curiosité fut la plus forte. Je lui demandai pourquoi il avait été si sûr de lui en disant du mal des Juifs, alors qu'il n'en avait jamais vus et qu'il ne savait pas distinguer un Juif d'un Russe. Il m'expliqua qu'à sa connaissance, même si aucun Juif n'avait jamais vécu à Maslovka et n'y avait jamais mis les pieds, il était de notoriété publique dans le village que les Juifs étaient des gens peu recommandables : malhonnêtes, haineux, toujours en train de comploter et de chercher à trahir la mère-patrie ou à déposséder un Russe honnête. D'ailleurs, même ceux qui n'avaient jamais mis les pieds dans une église (celle de Maslovka avait fermé plusieurs dizaines d'années auparavant) savaient que les Juifs étaient les assassins du Christ. Apparemment, il était facile de haïr les Juifs même sans avoir jamais eu le moindre contact avec un seul d'entre eux.

En réalité, ce phénomène est bien connu. La pièce de Shakespeare Le Marchand de Venise date de 1597, soit 307 ans après l'expulsion des Juifs d'Angleterre. La plupart des spectateurs anglais de l'époque, à l'instar de plusieurs générations de leurs prédécesseurs, n'ont donc jamais eu la moindre chance de rencontrer un seul Juif. Cela ne les empêchait pas de pouvoir reconnaître sans aucun effort les traits typiquement juifs du personnage éponyme. Faire de Shylock un Gentil aurait vidé la pièce de sa substance, bien plus que de faire d'Othello un Norvégien par exemple. Je suis sûr qu'il est déjà arrivé qu'un Norvégien tue par jalousie, même si un tel crime était sans doute plus courant chez les Maures. Il est bien plus difficile d'imaginer une situation dans laquelle un Norvégien se verrait obligé d'essayer de convaincre les gens qui l'entourent qu'il est tout aussi humain qu'eux.

De l'éternité apparente de la Diaspora, Israël comme les Goyim auront su tirer une leçon. Les Goyim ne nous voient pas, ni en tant qu'individus ni en tant que nation, comme égaux ni comme méritant ces mêmes droits qui sont accordés à tous les autres. Il suffit de voir, par exemple, comment le monde entier, sans la moindre exception, y compris une majorité des Juifs en Israël comme ailleurs, a accepté le grossier mensonge du « peuple palestinien » (le jour où Yashiko Sagamori a publié un article dans lequel elle remettait en question l'histoire imaginaire de la Palestine, la plupart de ceux qui l'ont lu ont cru qu'il s'agissait d'un habile boniment, plutôt que d'une pure vérité). Par ailleurs, les Juifs eux-mêmes n'ont pas la mentalité qui leur permettrait d'affirmer leur droit d'exister sous la forme de leur choix. C'est pourquoi ils ne peuvent ni avoir leur propre pays, ni jouir de tous les droits au milieu des Gentils.

La restauration d'Israël a changé la face de l'antisémitisme, mais n'a pas permis de le faire régresser. C'était prévisible. Même sans avoir connu un seul jour de paix dans toute son histoire moderne, Israël, par ses réalisations économiques, scientifiques et techniques, a de quoi stupéfier tout observateur impartial. La guerre incessante des Arabes contre Israël est de loin le principal facteur empêchant une aliya en masse à partir de tous les pays. Sans cette guerre, Israël deviendrait une superpuissance tout à fait pacifique en l'espace d'une ou deux générations. Au bout de quelques décennies, la majorité absolue des Juifs du monde entier vivrait en Israël. Comment pourrions-nous penser que quelqu'un sur Terre aimerait voir cela arriver ? Même si je ne crois pas que la prospérité des États-Unis ni celle d'aucun pays du monde en dehors d'Israël soit due principalement aux Juifs, notre contribution a toujours été bien plus importante que notre proportion dans la population. (Autrement, comment pourrions-nous être accusés de contrôler le monde ? Il suffit de nous comparer à un autre peuple sans patrie, les Tziganes.) C'est vrai même de pays antisémites comme la Russie. C'est encore plus vrai des rares pays qui traitent encore bien leurs Juifs. Pourquoi les nations du monde voudraient-elles perdre ceux qu'elles peuvent exploiter de façon si productive quand elles en ont besoin et congédier si facilement quand elles n'en ont plus besoin ? Chaque pays agit ainsi, à sa propre manière. L'Union Soviétique empêchait ses Juifs de partir par des moyens qui nous semblaient illégaux. Les États-Unis, pour empêcher tous les Juifs de Diaspora de rentrer chez eux, empêchent Israël de se défendre.

La survie d'Israël est absolument nécessaire à la survie physique du peuple juif. L'abandon de Gaza aura été une des étapes de la nouvelle solution finale. Et cependant, je suis sûr qu'Israël peut encore trouver un moyen d'assurer sa survie. Je pense toutefois que ce sera impossible tant que les Juifs n'auront pas réalisé que l'antisémitisme est une réalité de l'existence et tant qu'ils ne l'auront pas intégré. Je crois que ses manifestations sont nombreuses et que l'anti-sionisme n'en est qu'une parmi d'autres ; et que nous devons accepter ce fait et apprendre à vivre avec, au lieu d'espérer qu'un jour, l'antisémitisme finira par disparaître. À en juger par notre histoire, il y a de bonnes chances pour que ce soit l'antisémitisme qui survive aux Juifs, et non l'inverse. L'antisémitisme polonais, par exemple, a survécu sans difficulté à la communauté juive.

Vivre avec l'antisémitisme suppose, parmi les choses les plus vitales, d'adopter avec détermination le principe « Israël aux Juifs ». Le monde entier, tout en n'ayant jamais trouvé d'objection à faire au principe « l'Arabie aux Arabes », réagira en nous traitant de racistes dans toutes les langues, y compris même en hébreu. Si nous voulons survivre, il nous faudra apprendre à vivre avec cette forme de calomnie également.


Version en anglais publiée par Yashiko Sagamori en 2005 sous le titre Xenophobic dialogues -

http://middleeastfacts.com/yashiko/



Zack Lieberberg est mathématicien et informaticien et habite New York.

© 2005 -

Zack Lieberberg & Yashiko Sagamori
© 2009 - Marcoroz pour la traduction
Un peuple disproportionné
Dans les premiers moments de la guerre d'Israël contre le Hezbollah, alors que tout le monde était d'accord pour qualifier de
«

disproportionnée
»

la réponse israélienne à une nouvelle série d'agressions arabes quotidiennes et meurtrières, je me suis soudain rendu compte que les Juifs, à tous égards, étaient une nation extrêmement disproportionnée. Bien qu

'

une personne sur quatre cents seulement soit juive sur cette Terre, nous exerçons une telle influence sur tout ce qui arrive sur cette planète que la plupart des gens croient sincèrement que nous contrôlons le monde par le biais de quelque conspiration sioniste maléfique.
Nous sommes sur-représentés de façon disproportionnée dans pratiquement toutes les activités humaines, depuis la liste des lauréats du prix Nobel jusqu'à la fréquentation des chambres à gaz d'Auschwitz. Notre contribution au bien-être du monde est disproportionnée de façon grotesque, et la haine avec laquelle le monde nous répond est encore plus disproportionnée.
Ces derniers jours, ces derniers mois, ces dernières semaines, les Juifs ont été répétitivement accusés d'assassiner des Arabes, alors que ces derniers étaient en réalité assassinés par d'autres Arabes. Ainsi, par exemple, quelqu'un se souvient-il encore de cette famille arabe tuée dans une explosion sur une plage, quelque part à Gaza ? C'est arrivé juste avant que ne commence vraiment la dernière phase du conflit. Pendant les quelques jours qu'il a fallu pour prouver sans l'ombre d'un doute que l'explosion n'avait pas été provoquée par l'artillerie israélienne, le monde entier s'est mis à déplorer avec enthousiasme les nouvelles victimes civiles innocentes de ces Juifs assoiffés de sang. Dès qu'il est devenu évident que l'explosion avait été provoquée par une mine laissée sur une plage publique par des Arabes et qu'Israël était donc innocent de cette tuerie d'un genre particulier, on a tout de suite oublié aussi bien l'événement que les victimes.
Ce fait divers étant tout sauf unique, la raison pour laquelle ce sont les Juifs et personne d'autre qui ont tué Jésus devrait être évidente. Aujourd'hui encore, si quelqu'un parvenait à prouver que Jésus a été tué par des Arabes (ou par des Nord-Coréens, par des Cubains ou par le KGB, ou par les Khmers Rouges, ou par les Hutus, ou par n'importe qui d'autre sauf les Juifs, par les Romains
par exemple

), ce serait la fin du christianisme. En l'espace d'une semaine, plus personne ne se rappellerait qui était Jésus, malgré le nombre de tables qu'il a pu faire valser au Temple. N'importe qui peut tuer, mais ceux qui sont (prétendument, prétendument !) tués par des Juifs deviennent automatiquement des martyrs, des saints, et même quelquefois, surtout si la victime se trouve être juive (vous ne pensiez tout de même pas que Jésus était un anglican ni un orthodoxe russe ?), les dieux des autres peuples.
Ça, c'est disproportionné.

riposte qui a tué Jésus-Christ
famille tuee bombe plage palestine
Mais faisons un peu de théorie. Imaginons qu'au lieu de plaire aux antisémites, les Juifs décident de réagir à chaque agression de façon proportionnée. Dans le monde actuel, les pires anti-juifs, les assassins de Juifs les plus avides, sont les musulmans. Ils sont plus nombreux que les Juifs dans une proportion d'environ cent contre un. Par conséquent, si nous voulions respecter les proportions, chaque fois qu'un musulman fait du mal à un Juif, nous devrions faire du mal à cent musulmans.
Ainsi, par exemple, quand les Arabes ont détruit le tombeau de Joseph et assassiné le rabbin Lieberman qui tentait de sauver quelques-uns des livres qui y avaient été conservés, les Juifs auraient dû détruire cent mosquées d'importance historique comparable et assassiner cent mollahs. Cela, en plus de reprendre le tombeau de Joseph et de faire en sorte qu'aucun Arabe ne puisse plus jamais s'en approcher à portée de fusil.
En représailles contre l'attaque terroriste récente à Seattle, nous aurions dû attaquer cent associations musulmanes sur le sol américain, tuer cent femmes musulmanes et en blesser cinq cents autres, dont trois cents grièvement.
Comment Israël aurait-il dû réagir à l'assassinat de Tali Hatuel, une Israélienne enceinte, et de ses quatre filles, Hila, Hadar, Roni et Mirav ? En mettant à mort cent femmes arabes enceintes ainsi que quatre cents de leurs mignons petits enfants.
Quand la foule cannibale de Ramallah a littéralement mis en pièces deux réservistes israéliens, Vadim Norzhich et Yosef Avrahami, Israël a envoyé un hélicoptère bombarder le commissariat dans lequel la tuerie avait eu lieu. Comme d'habitude, la réponse israélienne a été qualifiée de disproportionnée, bien que les lâches auxquels il était fait référence aient veillé à ce que le bâtiment soit vide au moment des représailles. Quelle aurait été une réaction proportionnée à cet assassinat ? Rassembler deux cents jeunes Arabes du quartier, les attacher, les aligner dans la principale artère de Ramallah et faire passer lentement un bulldozer sur eux. Si cela vous paraît inhumain, il suffit de leur donner de la Novocaïne avant d'utiliser le bulldozer.
Ça vous effraie ? Détendez-vous, mes chers lecteurs, je ne suis pas en train de vous proposer de le faire pour de vrai. Je m'adresse aux Juifs. Quand vous décidez de faire régner la justice, vous écrivez une lettre anonyme aux autorités compétentes ? Moi, je vous propose quelque chose de complètement différent. Ce que je veux dire ici, c'est qu'une réaction véritablement proportionnée aux atrocités arabes aurait eu un effet comparable à celui des deux bombes atomiques lâchées sur le Japon, les radiations en moins. Elle aurait mis définitivement fin à la guerre des Arabes contre Israël, et c'est donc la politique qu'aurait dû adopter le gouvernement israélien depuis le jour où les Arabes se sont promis de détruire Israël. Au passage, une petite

–

très petite

–

dose de ce remède terriblement amer aurait sauvé, à long terme, des milliers et des milliers de vie, chez les Juifs comme chez les Arabes, tout comme Hiroshima et Nagasaki ont sauvé environ un million de soldats américains et pas moins de trois millions de civils japonais.
En réponse à mon raisonnement tout à fait limpide, je m'attends à une petite avalanche de courriers électroniques me traitant de nazie et me comparant défavorablement à divers dignitaires du Troisième Reich. Voilà ce qui me rend perplexe : pourquoi tous ces gens ne dirigent-ils jamais leur juste colère contre ceux qui travaillent ostensiblement à faire advenir la prochaine Shoah ? Comme c'est terriblement disproportionné de leur part !
Enfin, à propos de la Shoah

–

je parle de celle qui a déjà eu lieu

–

qu'aurait été selon vous une réponse proportionnée à cela ?
Yashiko Sagamori est consultante en informatique à New York.
Une religion de quoi ?
---
De : MHD ROSLI BIN MOHD NORDIN [...] Envoyé : lundi 13 novembre 2006 8:40
À : yashiko.sagamori@xxxxxxxxx
Objet : paix
Bonjour, je suis Rosli, de Malaisie, et je suis musulman. J'ai lu ce que vous avez écrit sur la page internet Thinkisrael.com

[article en français

ici

]

. Je ne suis pas d'accord du tout avec la façon dont vous parlez de nous autres musulmans. Je crois que vous n'avez pas compris la vraie signification du djihad. La meilleure façon de décrire l'islam est de dire que
«
l'islam n'est que paix

». Le mot islam lui-même signifie paix. J'aimerais vous donner un conseil, si vous voulez connaître mieux l'islam, il faut que vous lisiez la traduction du Coran et que vous l'observiez, ou bien vous pouvez aller sur le site internet islamonline.net pour mettre à jour vos connaissances au sujet de l'islam. Qu'Allah vous guide.
---
Si quelqu'un vous réveille au milieu de la nuit la plus froide et la plus noire de l'hiver en se plaignant que le soleil tape de façon insupportable, soit ce quelqu'un vous téléphone depuis l'autre côté de la planète, soit il est aveugle et se trouve assis dangereusement près d'une fournaise.
S

i quelqu'un, aujourd'hui, me dit que l'islam n'est que paix, on peut faire un certain nombre de suppositions concernant son identité. Il peut s'agir d'un Juif de gauche qui ne voit le monde et la Shoah qui se prépare qu'à travers les lunettes roses du politiquement correct. Il peut s'agir d'un individu aussi ignorant et aussi peu disposé à apprendre que le président Bush. Il peut s'agir d'une personne qui ment effrontément, comme Condoleezza Rice. Il peut s'agir d'un pleutre ridicule comme Tony Blair. Il peut s'agir d'un schizophrène, car les schizophrènes vivent dans une réalité parallèle. Enfin, et surtout, il peut s'agir d'un musulman ou d'une musulmane, car le Dar el-Islam est une réalité parallèle.
Si l'islam est une religion de paix, alors il faudrait qu'on m'explique pourquoi les sunnites irakiens et les chiites irakiens, au lieu de s'unir contre l'envahisseur américain, s'entretuent à la cadence de plusieurs dizaines de victimes par jour.
Si Israël opprime vraiment les soi-disant
«

Palestiniens
»

, comment se fait-il qu'au lieu de s'unir contre lui, ces derniers s'entretuent à un rythme de plus en plus soutenu ?
Comment se fait-il que la guerre entre l'Iran et l'Irak, dans les années quatre-vingt, ait fait plus d'un million de victimes sans rien apporter à aucun des deux camps ?
Comment se fait-il que la guerre entre les Kurdes de Turquie et les
« vrais

»

Turcs, musulmans les uns comme les autres, ait fait plus de 30 000 victimes ? Comment se fait-il qu'Abdullah Ocalan, leader musulman des Kurdes, ait pu déclarer en 1992 :
«

Même si 100 000 personnes sont tuées cette année, notre mouvement ne pourra pas être démantelé
»

, tout en sachant que chaque individu parmi ce nombre impressionnant de personnes dont il considérait que la vie avait si peu de valeur était un musulman ?
Comment se fait-il qu'en Algérie, les efforts combinés de l'Armée islamique du Salut et du Groupe armé islamique aient produit une guerre civile ayant fait entre 150 000 et 200 000 victimes musulmanes entre 1991 et 2002 ?
Voyez aussi ce qui se passe à La Mecque, le plus important lieu saint de l'islam, pendant le Hadj, l'événement le plus sacré de toute l'existence de tout musulman. Voici une brève (et de loin incomplète) chronologie de la piété pacifique des musulmans à notre époque :
Le 21 novembre 1979, premier jour du quinzième siècle de l'islam, un groupe de trois cents étudiants de l'université de théologie de Médine prennent le contrôle de la mosquée de La Mecque. Ils conservent ce contrôle pendant deux semaines, avant que soixante-trois d'entre eux soient capturés vivants et la mosquée libérée. Tous ses occupants sont alors exécutés.
Le 31 juillet 1987, des émeutes déclenchées par des pèlerins iraniens font plus de quatre cents morts.
Le 9 juillet 1989, deux bombes tuent une personne. On accuse les chiites du Koweït, et seize d'entre eux sont exécutés.
Le 2 juillet 1990, 1 402 personnes meurent piétinées.
En 1994, 400 personnes meurent piétinées.
Le 15 avril 1997, un incendie provoque la mort de 340 personnes.
Le 1er février 2004, 244 personnes meurent piétinées.
Le 13 janvier 2006, plus de 345 pèlerins meurent piétinés près du complexe de Jamrat, à Mina.
Vous aurez remarqué, j'espère, que je n'ai mentionné que quelques-uns des exemples les plus connus de violence islamique contre des musulmans. Il ne s'agit pas de faits isolés. Ces faits font partie d'un processus continu qui a accompagné l'islam tout au long de son histoire. En fait, la majorité absolue des musulmans qui meurent de mort violente ne sont pas tués par des
«

infidèles

» : ils sont assassinés par d'autres musulmans. Par conséquent, si votre définition de la paix a le moindre point commun avec la mienne, l'islam, contrairement à votre opinion, n'a rien à voir du tout avec la paix. Si vous n'êtes pas d'accord, je serais heureuse de connaître votre définition de la paix.
Peut-être l'islam est-il plutôt une affaire de convictions personnelles profondes ? Voyons cela de plus près. L'islam est la seule religion, dans le monde actuel, à accepter les conversions forcées. Il y a quelques mois seulement, deux journalistes occidentaux ont été kidnappés à Gaza pour être échangés contre une rançon – là encore, une pratique exclusivement islamique. Pendant leur captivité, on les a mis devant un choix simple : la conversion à l'islam ou la mort. Ils se sont convertis. Dans l'ensemble du Dar el-Islam, pas une seule personne ni une seule autorité ne s'est élevée contre cet abus. Et pourquoi en aurait-il été autrement ? Cela fait quatorze siècles que les adeptes de Mahomet répandent l'islam par l'épée. Cela fait quatorze siècles que leur méthode est efficace. Pourquoi arrêter maintenant ?
Je ne me sens pas moi-même avoir l'étoffe des héros. Je dois reconnaître que si je me trouvais confrontée à la même alternative, je choisirais sans doute de rester en vie et de répéter la shahâdah que me dicteraient mes bourreaux. Mais en quoi ces sonorités étrangères qui n'ont pour moi aucun sens, ces intonations sorties de ma gorge sous la menace d'un pistolet braqué sur la tempe ou d'un couteau appuyé sur ma gorge pourraient-elles changer mon impression de l'islam et la manière dont je le perçois ? Vous pouvez obliger quelqu'un à suivre vos rites, vous pouvez même l'obliger à combattre à vos côtés, mais pouvez-vous l'obliger à croire en quelque chose ? Pas plus que vous ne pouvez obliger un pays musulman à devenir une démocratie, même avec toute la puissance militaire des États-Unis à votre disposition. Non, cher Rosli, l'islam n'a rien à voir avec les convictions personnelles.
L'islam ne serait-il que vérité ? De cela aussi, je doute. Comme vous le savez sûrement, la charia interdit expressément qu'un non musulman témoigne contre un musulman. Cela signifie que vos tribunaux religieux, et donc votre religion, ne recherchent pas la vérité mais la domination musulmane sur les
«

infidèles

».
Par ailleurs, le Coran lui-même contient, disons, des inexactitudes. Par exemple, le verset 2 135 qui dit :
«

Soyez juifs ou chrétiens et vous serez sur la bonne voie.
»

En réalité, contrairement au christianisme et à l'islam, le judaïsme ne considère pas le salut comme exclusivement réservé à ses adeptes. La loi juive dit explicitement qu'un Gentil ira au paradis s'il s'abstient de commettre sept péchés mortels ; un juif, pour aller au paradis, doit suivre 613 commandements, parmi lesquels les sept qui sont exigés des Gentils. C'est la raison pour laquelle, à toute personne qui vient le trouver parce qu'elle désire se convertir, un rabbin a le devoir d'expliquer que la conversion compromettrait ses chances de salut. Celui qui désire devenir juif doit comprendre quelle est cette responsabilité, et l'accepter de plein gré et en connaissance de cause. Comme on peut s'en rendre compte, il n'en faut pas plus pour qu'une conversion forcée au judaïsme soit quelque chose d'impossible, même en théorie.
Que la citation ci-dessus ait été un mensonge délibéré ou un effet de l'ignorance de l'homme que vous avez pris pour un prophète, il est certain qu'elle ne me permet pas d'accepter l'idée que ce texte serait d'inspiration divine.
L'islam serait-il plutôt une religion d'amour ? Je ne le pense pas non plus, car l'islam est la seule religion au monde dont les adeptes se livrent régulièrement à des
«

crimes d'honneur
»

sur des membres de leur propre famille. C'est aussi la seule religion au monde à ne pas promettre à des membres d'une même famille qu'ils seront réunis dans l'au-delà. Au lieu de cela, elle garantit aux bons musulmans de sexe masculin un bordel gratuit pour l'éternité. Elle ne prévoit pas explicitement de récompense pour les femmes vertueuses, mais elle spécifie bien que dans leur paradis classé
«

X

», les musulmans subiront une ségrégation selon leur sexe. Un mari aimant ne préférerait-il pas passer l'éternité entouré de sa famille, plutôt qu'à forniquer comme un lapin atteint de priapisme ? Bien sûr que si, sauf, naturellement, s'il est musulman.
L'islam serait-il un code moral ? Pas vraiment. Même si vous décidiez de considérer la corruption généralisée qui règne dans tous les pays musulmans, sans exception, comme une perversion de la foi véritable, vous ne pourriez ignorer que le vin, les plaisirs sexuels, tout ce que l'islam déclare tabou dans cette vie, tout cela est promis en abondance dans l'autre. Or, ce qui est mal ici-bas, dans notre monde corrompu par le péché, devrait être encore plus mauvais dans la pureté immaculée du ciel. La raison de ces prohibitions n'est donc pas l'immoralité de l'acte. Quelle est-elle alors ? Voici ce que je pense : quand on empêche totalement des gens normaux d'avoir du plaisir, de profiter de la vie, il devient plus facile de les contrôler et d'en faire des
« martyrs

»

. Vous le savez sans doute, c'est incroyablement efficace.
Vous savez sans doute également que dans les pays musulmans, les mollahs organisent des réseaux de prostitution en célébrant des
«

mariages

» temporaires entre leurs affiliés et les prostituées, en total accord avec la charia. Vous avez sûrement entendu parler des fatwas de l'Ayatollah Khomeiny précisant en détail ce qu'un homme doit faire à un petit enfant qu'il viole ou à un animal domestique soumis à un traitement similaire.
D'ailleurs, Mohammad lui-même n'observait pas les règles morales imposées à ses adeptes. Il est réputé avoir déclaré :
«

Quand un homme et une femme sont ensemble dans la même pièce, il y a une troisième personne, le démon.
»

Je ne garantis pas l'exactitude de cette citation (à ma connaissance, on ne la retrouve ni dans le Coran ni dans les Hadiths), mais je sais pertinemment qu'elle reflète l'attitude habituelle des musulmans : quiconque a la possibilité de faire le mal n'est pas censé résister à la tentation. Ne croyez-vous pas que par cette seule attitude, le musulman moyen est considérablement plus immoral que l'adolescent occidental moyen qui se montre capable de passer une journée à s'amuser à la plage, entouré de jeunes filles à moitié nues (ou plutôt, nues aux neuf dixièmes) sans jamais avoir la tentation d'en violer une seule ?
À moins que l'islam, ce soit la charité ? Non, car toutes vos œuvres caritatives soutiennent le terrorisme. Après le tsunami dévastateur de 2004, les victimes, la plupart musulmanes, ont reçu dix fois plus d'aide financière du Dar el-Harb que du Dar el-Islam.
Mais alors, qu'est-ce donc que l'islam ? Qu'a donc apporté Mohammad au monde, qui n'aurait pas été connu avant qu'il déclare être un prophète ? Le monothéisme avait déjà été découvert par les Juifs des millénaires avant lui. Adorer un mortel à la place de Dieu était déjà pratiqué par les chrétiens plusieurs siècles avant que Mahomet ne parvienne à devenir une divinité assoiffée de sang. Qu'y trouve-t-on d'autre ?
Ayant lu le Coran et les Hadiths bien avant que vous ne me l'ayez suggéré, je dois vous dire que la lecture des textes sacrés des musulmans n'est pas le meilleur moyen, pour quelqu'un de l'extérieur, d'acquérir une compréhension pratique de votre religion. Si je voulais vous permettre de mieux comprendre ce qu'a été le nazisme ou le communisme, je ne vous proposerais jamais de commencer par lire Mein Kampf ou Das Kapital. Je vous demanderais plutôt de considérer les atrocités commises par les nazis pendant la Seconde guerre mondiale ou les atrocités commises par les communistes partout où ils sont arrivés au pouvoir. Et si, ayant appris ce qu'ont fait les nazis ou les communistes, vous décidiez de savoir de quelle façon ils justifiaient leurs crimes, alors la lecture de leurs textes de propagande pourrait vous le permettre. Autrement, inutile de plonger tête la première dans la fosse d'aisance, même si vous êtes curieuse d'en goûter le contenu.
Pour comprendre ce qu'est l'islam, il n'est pas nécessaire de lire le Coran. Il suffit de regarder attentivement et sans jugement préconçu à quoi ressemble la vie dans les pays musulmans ; ou mieux encore, ce qu'est à notre époque la forme d'islam la plus pure, la moins corrompue par l'influence occidentale. Vous admettrez, je pense, que c'est précisément ce qu'était le régime des Talibans en Afghanistan. Aimeriez-vous vivre en Afghanistan sous les Talibans ? Aimeriez-vous que dans votre famille, les femmes soient privées de toute possibilité d'aller à l'école, d'avoir un métier, de se promener dans les rues, de consulter un médecin quand elles sont malades ? Cela vous plairait-il d'assister à des exécutions publiques ? Aimeriez-vous participer à la lapidation d'une femme adultère ? Aimeriez-vous qu'on vous dise quelle tenue vous devez porter, quelle longueur de barbe ? Aimeriez-vous que l'État vous prive de tout ce qui pourrait subsister de votre intimité en se mêlant de chaque aspect de votre existence ?
En tant que musulman, vous aimeriez sans doute cela. Mais en tant que personne raisonnable, vous ne devriez pas vous attendre à ce que des gens appartenant à d'autres cultures désirent cela pour eux aussi.
Pour ma part, j'ai commencé à me familiariser à l'islam à partir non pas d'une lecture de ses textes, mais d'une expérience de vie dans un pays musulman. J'ai décidé de lire le Coran le jour où j'ai entendu dire que selon la croyance islamique, Dieu avait transmis à Moïse non pas la Torah mais le Coran et que, par la suite, c'étaient les Juifs maléfiques qui avaient réécrit le livre saint. J'ai alors commencé à lire le Coran avec curiosité. Je voulais découvrir l'autre vision de la Genèse, de l'Exode, du Lévitique, des Nombres et du Deutéronome. J'étais curieuse de voir si les musulmans avaient l'équivalent des Psaumes ou du Cantique des cantiques.
Quelques années auparavant, j'avais connu une période de fascination pour l'histoire et la politique de la Russie. La Russie est le plus grand pays au monde, et probablement le pays le plus riche en ressources naturelles. Je voulais savoir comment les Russes s'y étaient pris pour devenir une des nations les plus misérables de la planète. J'ai cherché les réponses chez Lénine. J'espérais trouver dans ses écrits une vision monumentale de la grandeur et les indices des erreurs ayant empêché que cette grandeur se réalise. Au lieu de cela, je suis tombée sur des volumes entiers de chamailleries avec des adversaires idéologiques, des rapports détaillés de disputes qui avaient pris fin plusieurs décennies avant ma naissance et qui ne pouvaient plus intéresser personne aujourd'hui.
Mon expérience du Coran a été similaire. J'y ai trouvé non pas une vision du monde différente, mais une hargne écumante contre les juifs et les chrétiens et des syllogismes peu profonds tendant à prouver que les patriarches du peuple juif étaient des musulmans et non des juifs. Allah, dans ce livre, apparaît comme un chef de tribu peu sûr de lui essayant désespérément de consolider son pouvoir sur des gens qui ne sauraient pas très bien s'ils doivent ou non se soumettre à sa volonté : c'était précisément la situation dans laquelle se trouvait Mohammad quand il entreprit le projet d'écrire le Coran. Ce livre est rempli de promesses adressées à ses adeptes et de menaces adressées au restant du genre humain.
Et voici quel est le plus important détail qui distingue le Coran de la Torah et du Nouveau Testament. De même qu'il ne mentionne jamais Jérusalem, le Coran ne comporte pas une seule référence aux Dix Commandements. Toutes les religions que je connais définissent le bien et le mal dans les rapports entre le croyant et les autres, qu'ils appartiennent ou non à la même religion. Chez les juifs et les chrétiens, les Dix Commandements constituent l'aide la plus fondamentale pour distinguer le bien et le mal. Qu'en est-il chez les musulmans ? Leur seule mesure du bien est la loyauté envers leur prophète.
Coran, 3.110 :
Vous êtes la meilleure communauté qui ait jamais été donnée en exemple pour l'humanité. En effet, vous recommandez le Bien, vous interdisez le Mal et vous croyez en Dieu.
Sachant que la bonne conduite est un mensonge et que l'interdiction des actes immoraux est une pure hypocrisie, que reste-t-il ? Qu'est-ce qui fait de vous
«

l

a meilleure communauté qui ait jamais été donnée en exemple pour l'humanité
»

, exactement ? A-t-on déjà vu un Newton musulman ? Un Shakespeare musulman ? Un Mozart musulman ? Une Mère Teresa musulmane ? Vous pouvez sans doute me citer les noms de quelques musulmans qui, comme al-Khawarizmi, ont su briller à l'âge des ténèbres. Mais dès que le Dar el-Harb a progressé, le Dar el-Islam s'est trouvé incapable de produire ne serait-ce qu'un seul personnage d'importance mondiale, à l'exception d'une grande diversité de Kadhafi, de Saddam, de ben Laden, d'Arafat et autres Hitler d'envergure variable.
Un des leaders musulmans les plus respectés de notre époque, l'ancien Premier ministre de Malaisie Mahathir Mohammad, a fait un remarquable aveu dans son discours d'adieu :
«

Nous avons besoin pour notre défense, de fusils et de missiles, de bombes et d'avions, de tanks et de vaisseaux de guerre. Mais comme nous n'avons pas encouragé l'apprentissage de la science et des mathématiques, comme nous n'avons pas œuvré pour la renaissance, nous sommes actuellement incapables de produire nos propres armes pour notre défense. Nous devons acheter nos armes à nos adversaires et à nos ennemis.
»
Ce qui est remarquable, c'est qu'un des leaders musulmans les plus respectés, comme on peut le voir clairement, n'ait aucune idée de ce que peuvent être les motivations des habitants du Dar el-Harb. Il ne pourrait jamais croire que notre force militaire apocalyptique (et, en raison de la lâcheté de nos gouvernants, absolument inutile) puisse n'être qu'un effet secondaire de notre insatiable curiosité vis-à-vis de la création divine. Par ailleurs, il reconnaît par inadvertance que sa propre religion n'est rien d'autre qu'un culte de la mort.
E
t c'est la raison pour laquelle je continue de conseiller à tous mes interlocuteurs la lecture du Coran et des Hadiths, afin qu'ils puissent se rendre compte par eux-mêmes que l'islam n'est pas
«

simplement une autre religion

» mais une idéologie du djihad, et que le djihad n'est pas un conflit intérieur du musulman en quête de perfection spirituelle, mais un génocide en cours depuis quatorze siècles au nom d'un faux prophète.
Au passage, le mot arabe islam ne signifie pas « paix » mais « soumission ». Connaissez-vous la différence entre ces deux notions ?
Tout cela étant dit, je dois ajouter que je comprends que votre courrier était sincère et inspiré par des motifs louables. J'y répondrai par une suggestion sincère : lisez la Torah. N'ayez pas peur : cela ne fera pas de vous un Juif, pas plus qu'écouter Bach ne ferait de vous un compositeur. Mais cela pourrait vous apporter ce dont vous avez si désespérément besoin : une vision différente de l'univers.
Que vous soyez guidé là où vous voudrez l'être.
Une demi-acre et une mule
Je suis juif et j'ai toujours vécu parmi vous. Certains d'entre vous sont mes plus proches amis. Certains d'entre vous sont de proches parents. Certains d'entre vous sont des antisémites pervers. Toutes les langues que je sais parler, c'est vous qui les avez créées. La plupart des livres que j'ai aimés, c'est vous qui les avez écrits. Tous mes tableaux préférés, sans exception, c'est vous qui les avez peints. C'est vous qui avez construit les maisons dans lesquelles j'ai vécu et les voitures que j'ai conduites. De toutes les filles que j'ai aimées, la plupart étaient chrétiennes ; et sachant qu'aucune d'entre elles n'est beaucoup plus jeune que moi, j'espère qu'elles apprécieront de m'entendre dire, avec la plus grande sincérité dont je suis capable, que je me souviens de chacune d'elles avec plus de tendresse et de gratitude que ce que Julio Iglesias ne pourrait jamais espérer chanter.
Il y a des années, quand j'étais encore un jeune homme, persuadé que le monde était bien fait et que tous les humains étaient nés égaux et partageaient les mêmes beaux rêves, j'avais essayé de vivre dans un pays musulman. C'est là que j'ai appris. Maintenant, je sais que les hommes ne sont égaux que devant la loi et seulement dans les rares endroits dans lesquels ces lois sont dans les livres et sont appliquées. Je sais maintenant que les rêves de certains sont pires que nos pires cauchemars. Enfin, mes amis, j'ai appris à apprécier à quel point vous êtes plus aimables que la plus grande partie du reste du genre humain. Si bien que le jour où les chrétiens m'ont rendu la vie impossible dans le pays chrétien qui m'avait vu naître, je suis allé vivre dans un autre pays chrétien. C'était il y a vingt-trois ans, et je pense toujours que mon choix d'un pays dans lequel je puisse être chez moi a été la deuxième meilleure décision que j'aie jamais prise, la première étant d'épouser celle qui est aujourd'hui ma seconde femme.
Je pourrais continuer ainsi encore longtemps, et toujours, mais je pourrais aussi résumer ce que je ressens pour vous en trois mots : je vous aime.
Mais ce n'est pas d'amour qu'il s'agit ici. J'ai un sujet plus important à aborder. Si je vous écris aujourd'hui, c'est pour que vous sachiez que vous avez des comptes à me rendre, et de sacrés comptes. Vous avez des comptes à me rendre pour ces deux mille ans de tortures et de persécutions que j'ai subies et que j'endure encore entre vos mains. Et avant que vous me répondiez qu'aucun d'entre vous n'a jamais participé lui-même à un seul pogrom, laissez-moi vous rappeler qu'aucun des miens n'a jamais été personnellement impliqué dans une crucifixion (à l'exception des quelque 250 000 Juifs crucifiés par les Romains à l'époque où le christianisme était encore une secte juive), et que vous n'avez jamais considéré cela comme une excuse valable. Par conséquent, ne me demandez pas non plus d'accepter maintenant votre propre non-participation comme une circonstance atténuante.
Il y a pire. Rien – je dis bien rien, absolument rien – de ce dont vous avez pu nous accuser n'était vrai. Depuis deux mille ans, toutes les accusations que vous avez formulées contre nous ont toujours été fausses. Je répète : toutes les accusations que les chrétiens ont pu prononcer contre les Juifs ont toujours été fausses.
Non, certes, nous ne sommes pas des anges. Nous avons commis nous-mêmes un certain nombre de péchés graves, à commencer par ce maudit veau d'or, mais c'était longtemps avant votre avènement. Certains d'entre nous ont aussi pu commettre des délits ou des crimes au cours de ces deux derniers millénaires.
Cependant, en tant que nation, en tant que peuple, nous sommes innocents d'absolument tout ce dont vous nous avez accusés. Je sais qu'un certain nombre de chrétiens et même certains Juifs trouveront cette révélation choquante et difficile à croire. Si jamais vous en êtes, citez donc un seul exemple dans lequel nous avons empoisonné des puits, propagé la peste, provoqué un tsunami, utilisé du sang humain pour fabriquer nos pains azymes, écrit les Protocoles des Sages de Sion, grossi les statistiques de la Shoah, volé des organes vitaux à des enfants arabes, commis un acte d'agression ou quoi que ce soit d'autre qui puisse constituer une explication parfaitement raisonnable de tous vos crimes contre mon peuple. Ou alors, essayez de prouver la validité du mensonge antisémite le plus dévastateur depuis la fin de la Seconde Guerre mondiale, le

« peuple palestinien »

. Si vous arrivez à prouver la culpabilité collective des Juifs dans un seul de ces exemples, je jure solennellement de me convertir au christianisme. Mais tant que je reste juif, je maintiens ceci : c'est nous qui sommes vos victimes innocentes.
Ça ne vous plaît pas ? Tant pis. C'est pourtant la vérité.
J'aimerais vous raconter ce qui m'est arrivé à Moscou il y a vingt-cinq ans. J'étais dans le métro avec ma femme, enceinte de huit mois à l'époque. Le wagon n'était pas bondé. Tous les sièges étaient occupés, mais à part nous, il n'y avait qu'une passagère debout. Elle se tenait à deux ou trois mètres de nous. C'était une femme jolie, élégante, âgée d'une trentaine d'années. Un des passagers assis juste en face de nous s'est levé, et ma femme a voulu en profiter pour s'asseoir. Tout à coup, cette femme a bondi et a poussé ma femme avec le même geste qu'un joueur de hockey. Je n'exagère pas : si je ne l'avais pas attrapée, elle serait tombée. La femme en a profité pour s'asseoir confortablement, un sourire de satisfaction sur le visage. Un homme qui s'en serait pris de cette façon à une femme enceinte en présence du mari ne s'en serait pas sorti indemne, mais que faire lorsqu'il s'agit d'une femme ? J'ai d'abord pensé qu'elle n'avait pas remarqué l'état de ma femme.

Je lui ai demandé :

«

Vous ne voyez pas qu'elle est enceinte?

»

D'une voix claire, agréable, distinguée et naturellement assez forte pour être entendue dans tout le wagon, la femme m'a répondu :

«

C'est vraiment dommage qu'on n'ait pas laissé Hitler vous exterminer tous, Juifs suceurs de sang ! Ça ne serait pas plus beau, de vivre sur une planète qui ne soit pas empoisonnée par votre puanteur ?

»
À cette question de pure forme, personne n'a répondu. Les gens se sont tous comportés comme s'ils étaient sourds et aveugles. Nous sommes descendus à la station suivante et nous avons attendu la prochaine rame.
Je n'avais aucun lien avec cette femme. Je ne l'avais jamais vue, et grâce à Dieu, je ne l'ai pas revue non plus. Elle était peut-être tatare : les Tatars sont musulmans et détestent les Juifs avec au moins autant de passion que les Arabes. Ou bien, peut-être était-elle tout simplement folle, au sens le plus littéral. Mais ce que je ne peux pas oublier, c'est la façon soudaine dont tous les passagers du wagon ont fermé les yeux et ont fait comme s'ils étaient sourds. Ils étaient pourtant plusieurs dizaines. Bien sûr, je ne me serais pas attendu à ce qu'ils viennent tous au secours de ma femme. Cependant, j'aurais quand même vécu cette expérience autrement si au moins l'un d'entre eux avait fait ce qu'une personne un tant soit peu convenable devrait faire de façon automatique, sans même y réfléchir, dans une telle situation : proposer son siège à cette femme enceinte agressée sous ses yeux. Je crois sincèrement qu'ils se seraient conduits autrement si ma femme et moi avions été des chrétiens comme ils l'étaient tous. Sauf que si nous avions été chrétiens, rien de tout cela ne serait arrivé.
Vous serez peut-être tenté d'expliquer ce comportement par des différences entre les dogmes obscurs du christianisme orthodoxe russe et les nobles enseignements de votre propre église. Laissez tomber. Cet incident dans le métro de Moscou était la démonstration d'un mode de conduite typiquement chrétien envers les Juifs. Non pas que vous nous haïssiez : ce n'est pas le cas pour la plupart d'entre vous. Seulement, après nous avoir diabolisés pendant deux mille ans, comment pourriez-vous ne pas croire à vos propres mensonges, au moins en partie ? Vous nous assurez que certains de vos meilleurs amis sont des Juifs, et cela se peut très bien. Et cependant, n'avons-nous pas tué Jésus ?
R
egardons les choses en face, vous ne nous avez pas pardonné les crimes que vous avez commis contre nous, et je pense que vous ne nous les pardonnerez jamais, même si, le plus souvent, vous ne nous haïssez pas assez pour risquer de vous attirer des ennuis. En général, vous n'en avez pas besoin parce qu'il se trouve toujours, et c'est bien pratique, des gens qui nous haïssent suffisamment pour proposer leurs services. Il y a soixante ans, ce furent les Allemands. Aujourd'hui, ce sont les Arabes. Grâce à eux, vos mains de chrétiens restent toujours propres, comme si elles n'avaient jamais été tâchées d'aucune goutte de sang juif. Quand vous aurez fait justice aux auteurs de la prochaine Shoah, d'autres se porteront volontaires pour s'occuper des rescapés. Si tant est qu'il y ait des rescapés, bien entendu.
C'est la raison pour laquelle les Juifs ne seront jamais en sécurité parmi vous.
La restauration (que vous appelez création) d'Israël vous a permis d'exprimer votre antisémitisme dans des termes tout à fait politiquement corrects. Si vous n'êtes pas d'accord avec le gouvernement israélien, vous avez bien le droit de le critiquer, n'est-ce pas ? Surtout si certains de vos meilleurs amis sont juifs. Qu'est-ce que cela peut avoir d'antisémite ? Le président Bush a récemment appelé Israël
« une jeune nation »

. A-t-il pensé un instant que si Israël était une nouvelle nation en 1948, cela signifiait que c'était une nation créée sur la terre d'un autre peuple et que son véritable propriétaire était fondé à s'y opposer ? A-t-il dit une inexactitude ? Non, c'était une prise de position.
Dès qu'Israël a été rétabli sur une partie de son antique territoire, les Arabes lui ont déclaré la guerre. Qu'ont fait les nations chrétiennes, depuis le début, pour défendre Israël contre cette agression arabe permanente ? Quelques-unes lui ont vendu des armes de temps à autre. Les États-Unis ont souvent bloqué les résolutions anti-israéliennes du Conseil de Sécurité. Cependant, chaque fois que les Arabes ont ouvertement attaqué Israël, les États-Unis s'en sont finalement mêlés pour obliger celui-ci à rendre tout ce qu'il avait conquis lors de ses guerres défensives, ce qui a permis à l'agression arabe contre Israël de continuer. Et toutes ces nations, y compris les États-Unis, de façon de plus en plus honteuse, soutiennent les Arabes contre Israël et contre leurs propres intérêts à long terme.
La création en 1967 de l'
« antique peuple palestinien »

a été inspirée par le Politburo. Est-ce qu'une seule des nations chrétiennes s'est opposée à ce mensonge antisémite ? Pas plus qu'elles ne s'étaient opposées à tous les autres mensonges antisémites. Aujourd'hui, dans le monde, davantage de capitales ont une ambassade de
« Palestine »

qu'une ambassade d'Israël.

Pourquoi cela ?
Le pétrole est une excuse bien mince pour soutenir les Arabes contre Israël. Les Arabes sont plus dépendants de leurs ventes de pétrole que ne le sont les pays consommateurs. Les Arabes sont obligés d'acheter au monde extérieur tout ce dont ils ont besoin pour survivre, et comme la crotte de chameau n'a pas une cote particulièrement élevée sur le marché international des matières premières, le pétrole est leur seule source de revenu. N'avez-vous jamais entendu dire qu'un embargo sur les ventes irakiennes de pétrole avait entraîné la mort d'un demi-million de bébés irakiens ? Vos prises de position n'ont rien à voir avec le pétrole. Elles ont à voir avec l'antisémitisme.
Votre antisémitisme vous a rendu

s aveugles aux distinctions entre le bien et le mal. De ce fait, vous avez laissé le mal pénétrer vos foyers. Pendant que vous continuez à marmonner dans un jargon politiquement correct à propos d'une
«

autre religion d'Abraham
»

et d'une
«

religion de paix
»

, l'Europe, naguère chrétienne, est envahie par les musulmans. Les États-Unis ne tarderont pas à connaître le même sort. Non, mes chers amis, nous ne sommes pas en sécurité parmi vous.
J'aime vraiment le pays dans lequel je vis maintenant. Je ne crois pas que les Juifs aient déjà été aussi bien intégrés quelque part dans une société qu'ils le sont aux États-Unis. Peut-être seulement en Allemagne avant la Nuit de Cristal. La Nuit de Cristal, vous pensez qu'elle ne pourrait pas se produire ici ? N'en soyez pas si sûr. Quand les musulmans auront atteint une masse critique aux États-Unis, votre propre sécurité ne sera même plus garantie. Autant j'aime considérer que je suis chez moi ici, autant je vois de plus en plus clairement que mon avenir et l'avenir de mes enfants est en Israël.
Aujourd'hui, les Arabes parlent ouvertement de la destruction totale d'Israël. Leur
«

plan de paix
»

, celui proposé par les Saoudiens il y a deux ans et récemment repris à Beyrouth, accorde aux Juifs israéliens une possibilité d'échapper à leur extermination. Et pourtant, vous continuez de réclamer une
«

solution de deux États
»

. Il faut être sourd pour ignorer la menace arabe proférée contre Israël. Il faut être aveugle pour ne pas voir que la
«

solution de deux États

»

serait une solution finale, au sens hitlérien du terme.
Comment se fait-il que j'éprouve tout à coup le même sentiment que dans ce wagon de métro il y a vingt-cinq ans ?
La superficie d'Israël dans ses frontières internationalement reconnues est de 20 699 km2. Ajoutons les hauteurs du Golan (environ 1 295 km2), la Judée et la Samarie (5 607 km2 au total) et Gaza (362 km2), toutes ces zones faisant historiquement partie d'Israël, que vous soyez disposés ou non à accepter cette vérité. Nous obtenons une superficie totale de 27 964 km2.
Avant la Seconde Guerre mondiale, il y avait 18 millions de Juifs dans le monde. Aujourd'hui, nous ne sommes plus que 13 millions. Cela fait deux mille ans que nous vivons parmi vous. Nous avons toujours fait notre part du travail, et si vous jetez un coup d'œil à la proportion de Juifs parmi les lauréats du prix Nobel, vous êtes bien obligés d'admettre que nous avons plus que largement contribué à la société.
Il n'y a pas si longtemps, vous promettiez à vos esclaves affranchis quarante acres et une mule.
Moi, tout ce que je demande, c'est la moitié d'une acre – non pas de votre pays, mais du mien, et la mule, vous pouvez la garder. Il me semble que nous méritons au moins cela. Si vous nous accordez une demi-acre par personne, nous posséderons alors 6,5 millions d'acres, soit 26 304 km2 de la terre d'Israël. Il restera alors 1 660
km2 non attribués, mais nous aurons besoin de cette surface de terrain pour pouvoir conserver la tradition israélienne qui consiste à planter un arbre en l'honneur de chaque
«

Juste parmi les nations

»

.
Ou peut-être pensez-vous qu'il ne nous faut même pas cela ?
Amicalement.
Zack Lieberberg est mathématicien et informaticien et habite New York.
© 2008 - Marcoroz pour la traduction
Le génie et le mal
Le jour où ils sont arrivés à la fin de leurs préparatifs en vue d'attaquer l'Irak, les leaders de la coalition ont promis au monde deux choses : de préserver l'intégrité territoriale de l'Irak et de parvenir à la paix au Proche-Orient. Le premier objectif impliquait que les Kurdes, une fois de plus, se verraient refuser leur droit à l'autodétermination. Le second impliquait l'octroi du droit à l'autodétermination aux Arabes qui occupent Gaza, la Judée et la Samarie.
Ici, une question est inévitable : Selon quelle logique l'antique peuple kurde se voit-il définitivement refuser le droit d'avoir son propre pays, alors que les efforts concentrés de tant de pays et d'organismes internationaux sont consacrés, année après année, décennie après décennie, à promouvoir l'organisation terroriste d'Arafat pour en faire une nation, aux dépens d'Israël ? Si quelqu'un peut me proposer une réponse qui ne soit pas, de façon explicite ou implicite, teintée d'antisémitisme, je serais vraiment heureuse de l'entendre.
En attendant, certainement en vain, de recevoir une telle réponse, je poserai une autre question, plus troublante encore : Comment se fait-il que tous ces efforts massifs n'aient absolument abouti à rien ? Pourquoi les soi-disant
«

Palestiniens
»

, malgré toutes les tentatives des ennemis d'Israël d'en faire une nation, restent-ils ce qu'ils ont toujours été depuis leur invention en 1964, c'est-à-dire une organisation terroriste ?
Jusqu'à la guerre des Six-jours, en 1967, le mot
«

Palestinien

»

désignait un Juif vivant en un quelconque point situé
«

entre le fleuve et la mer
»

. Les efforts fructueux de la propagande arabe ont abouti à une inversion de cette définition, digne d'Orwell. Les
«

Palestiniens

»

d'aujourd'hui sont tout simplement des Arabes qui sont venus de nulle part et qui se sont installés sur la terre d'Israël. Il en faudrait un peu plus pour en faire un peuple. Cependant, l'absence d'identité ethnique commune pourrait difficilement à elle seule constituer une raison suffisante de leur refuser le droit à avoir leur propre pays. Elle n'explique pas non plus l'échec total de toutes les tentatives de créer une telle nation. Après tout, le peuple américain constitue bien moins encore une communauté ethnique que les Arabes qui se donnent eux-mêmes le nom de
«

Palestiniens

»

, et pourtant, même l'ennemi le plus stupide des États-Unis n'irait jamais nier que les Américains sont tout à fait un peuple. Il existe apparemment un puissant facteur à l'œuvre qui unit les fiers descendants de ceux qui traversèrent l'océan sur le Mayflower il y a quinze générations à ceux qui affluent aujourd'hui aux États-Unis en provenance de Mexico, de Minsk ou de Madras en espérant finir par obtenir une carte verte. Ce facteur est ce que l'on appelle l'American dream : une expression vague qui fait référence à un vaste ensemble de bienfaits pas vraiment courants en dehors des États-Unis, qui vont de la liberté de parole et de religion à la possibilité très réelle pour chacun de gagner sa vie décemment par lui-même, en passant par un avenir enviable pour les enfants.
Israël, qui est aussi un pays d'immigrants quoique de façon très différente des États-Unis, a son propre concept unificateur. Le
«

rêve israélien
»

s'appelle le sionisme. Par prudence, je m'abstiendrai de toute tentative d'en donner une définition. Qu'il me suffise de dire que le sionisme parvient à unir même ceux des Juifs qui sont incapables de se mettre d'accord sur le vrai sens de ce mot.
Est-ce à dire

que la
«

Palestine

»

est impossible compte tenu de l'absence d'un
«
rêve palestinien
»
? Nullement. Si le
«

rêve palestinien
»
n'existait pas, on pourrait l'inventer. Le problème est bien plus grave. Le
«

rêve palestinien

»

existe bel et bien, et les Arabes n'en font pas mystère : leur rêve, c'est la destruction d'Israël.
Aujourd'hui comme au temps de Golda Meïr, les Arabes haïssent les Juifs davantage qu'ils aiment leurs propres enfants. Malheureusement, il ne s'agit pas là d'une subtile métaphore. C'est là la description exacte de l'horrible réalité du Proche-Orient. L'intensité de la haine arabe envers les Juifs dépasse les limites de l'imagination humaine. Des mères arabes envoient fièrement leurs enfants à la mort en échange de l'espoir d'assassiner quelques Juifs : dans la rue, dans un autobus, dans un restaurant…
Je ne peux pas oublier ce court documentaire qui avait été montré l'année dernière au journal télévisé : on y voit une mère dire au revoir à son fils, d'une façon laconique et dépourvue de toute émotion. Elle sait que son garçon ne reviendra pas : c'est ainsi que les choses ont été prévues. Elle fait part de ses rêves les plus chers aux journalistes qui l'entourent : elle a neuf autres enfants, et elle espère qu'ils suivront tous le même chemin que leur grand frère. Le futur shahid porte un uniforme militaire et est armé d'un M16. Il est élancé et quelque peu malhabile, comme un adolescent qui aurait grandi trop vite et qui n'aurait pas encore eu le temps de se familiariser avec sa nouvelle physionomie. Il semble intimidé par la caméra, et le baiser qu'il finit par déposer sur la joue de sa mère paraît quelque peu maladroit. Son sourire est tendu et timide, et, je dois le reconnaître, non dénué de charme. Dans un contexte différent, on aurait pu le prendre pour un adolescent juif. Il est sur le point de sortir du champ de la caméra pour se rendre dans la yeshiva la plus proche. Là, il ouvrira le feu et tuera cinq étudiants avant que quelqu'un l'abatte.
On ne devrait jamais sous-estimer le
«

rêve palestinien

»

. Il inspire des

«

martyrs

»

musulmans qui iront répandre le sang juif en quantité. Mais il convient de ne pas le surestimer non plus, car il ne comporte rien de positif, rien de constructif. Il n'est fait que de meurtre et de destruction. Il est incapable d'engendrer autre chose qu'une organisation terroriste. Pour parler sans ambages, les

«

Palestiniens

»

ne veulent pas l'indépendance. Ils ne veulent pas d'un pays pour eux. Ce qu'ils veulent, c'est s'acquitter de la mission qui leur a été confiée par le monde arabe : détruire Israël. C'est la raison pour laquelle ils ne se sont jamais battus pour leur indépendance avant la défaite arabe de 1967. C'est la raison pour laquelle, en 2000, quand on leur a fait le cadeau surprise d'un État à Camp David, ils ont répondu en déclenchant un nouveau cycle de guerre. C'est la raison pour laquelle aujourd'hui, dans le contexte kafkaïen de la

«

feuille de route

»

, ils remplacent la paix par la houdna et refusent rageusement de s'opposer aux organisations terroristes sur

«

leur

»

territoire : entre ces organisations et l'Autorité

«

palestinienne

»

, il ne saurait y avoir davantage de distance qu'entre la marionnette rasée de près qu'est Abbas et son dresseur à la saleté permanente, Arafat.
Bâtir une nation demande du génie. Dans une des œuvres les moins connues de Pouchkine, Mozart et Salieri, Salieri reconnaît avec amertume que Mozart était un génie et que lui-même n'a pas pu l'être parce que
«

le génie et le mal sont deux choses incompatibles

»

. Cette incompatibilité inhérente est ce qui explique pourquoi il n'existe pas aujourd'hui de

«

Palestine

»

et pourquoi il n'en existera pas dans un avenir prévisible. Les efforts de la communauté internationale pour créer un État

«

palestinien

»

peuvent nuire à Israël, et ils lui nuisent de diverses manières bien visibles. Mais la

«

Pa

lestine

»

restera à jamais le rêve malhonnête et donc irréalisable des antisémites.


Yashiko Sagamori est consultante en informatique à New York.
© 2003 - Yashiko Sagamori
© 2008 - Marcoroz pour la traduction
Les civils innocents et la logique du Djihad
Tant que nous n'aurons pas commencé à traiter l'islam de la même manière que nous avons traité le nazisme,
Entre le monde actuel et la situation au début de la Seconde Guerre mondiale, je vois un certain nombre de
5 Pesepakbola Pendukung Palestina
(jelajahunik.us) Invasi Israel ke Palestina secara membabi buta membuat warga Palestina, terutama Kota Gaza berbatasan langsung dengan Zionis menjadi sasaran kebrutalan militer Israel. Korban banyak tumbang anak dan perempuan sudah mencapai ribuan jumlahnya. Saban hari warga Gaza hidup dengan teror disebarkan pasukan Bintang Daud itu.
Di tengah konflik berkepanjangan, dukungan nyata justru datang dari mereka yang tidak ada kepentingan langsung. Para pesepakbola sejagat ikut gregetan dengan aksi Israel yang telah mengabaikan hukum internasional dengan membombardir tanag Palestina. Kelima bintang lapangan hijau ini secara terang-terangan memberi sumbangsih terbesar untuk Palestina dan membuat gerah pihak Zionis.
Siapa saja bintang lapangan hijau pendukung setia Palestina ini? Dilansir dari stasiun televisi BBC, berikut ulasannya.
Frederik Kanoute seorang pemain bola berdarah Mali, Afrika, dan muslim taat. Saat invasi Israel ke Palestina empat tahun lalu, Kanoute saat itu masih membela klub Sevilla, Spanyol, merayakan selebrasi gol dengan memperlihatkan kaos bertuliskan Palestina dalam beberapa bahasa.
Aksi Kanoute ini diganjar kartu kuning oleh wasit Antonio Mateu Lahoz. Dia mengatakan ini tidak sesuai ketentuan federasi sepakbola, bukan karena kaos dikenakan Kanoute. Duta besar Israel di Spanyol menyambut baik hukuman itu, sementara duta besar Palestina memuji Kanoute sebab mendukung perjuangan rakyat Palestina secara terang-terangan dan itu tidak mudah.