Make a king's ransom by Performing Internet affiliate marketing
Internet is actually producing lots more people more potent than any other otherwise. Thousands of people through round the world decide to make millions of earnings month to month through the use of internet. There are various methods for generating income online; internet affiliate marketing is probably the many different ways of earning cash over the internet.
The meaning regarding affiliate marketing
Affiliate marketing online indicates selling precuts or perhaps companies of the some other producer or even supplier using diverse techniques accessible online and acquire paid out from your producer or even service provider for your. The type regarding affiliate marketing is almost just like that of the sales person; but there are some variations exist, mainly when it comes to functioning.
The actual ways of doing internet affiliate marketing
That you can do internet affiliate marketing in several ways. For those who have a web sites of your own, you'll be able to position the hyperlink from the websites for which you wish to accomplish the particular affiliate marketing. An advanced tumblr, then you can also insert the links of websites that you want to do advertising. You can also do that simply by writing and submitting articles and set several links presently there.
The particular generating potential associated with affiliate marketing
There's no limit around the benefit focus on of the making prospective of the affiliate marketing online. Probably, the sky may be the reduce; so far as the earning potential is actually concern. The harder you can sell the harder you may earn. All hangs upon, just how much you do and what is the grade of work.
Bottom line
If you're not really not used to the world of world wide web and also be aware of delicate fine art of doing affiliate marketing online, then you must do that as soon as possible. An advanced product manufacturer or perhaps company, you then must hire some affiliate marketer to market your product or service.
TinySong: Busca, escucha y comparte tu música por Twitter

TinySong nos trae una peculiar forma de combinar las redes sociales y la música. Consiste en una web que se encarga de buscar la canción que estés buscando y luego te muestra una lista de canciones similares donde podrás escuchar la canción completa y luego compartirla mediante un enlace reducido en Twitter.com

Este servicio es gratuito y trabaja en asociación con un grande de la música que es Grooveshark. Aparte de compartir con esta red social, puede ser enlazado en Facebook, Tumblr, StumbleUpon y por correo. Una gran herramienta si eres fanático de la música y del compartir en las redes.

Enlace: TinySong

Não morri parte III - O retorno??!
Não morri caros inimigos do Rick que estão me xingando muuuito no twitter dizendo que eu abandonei essa bagaça desse blog falido que só os canadenses, russos e agora soube que uma galera da Itália vem aqui, Ma que bello! Enfim, vou voltar ás atividades normais (???!) do Rick em breve, assim que as coisas esfriarem... "Que coisas são essas moço que escreve o blog!?" Perguntam. "Coisas" eu secamente respondo. Hahhehaha. Enfim. Um dia todos irão saber de meu plano... Todos saberão do monstro gigante que eu estou criando numa ilha com vários artistas e intelectuais e que vou teleportar ele pro centro de Nova York matando 3 milhões de pessoas e que assim o mundo se unirá para enfrentar esse mal em comum e assim finalmente haverá paz na terra. =)

E ha! Logo logo a programação especial do aniversário de um ano. O dia inteiro de postagens extras e coisas awesomes do gênero.

Fica, vai ter bolo.

Um abraço no coração de cada um de vocês, fiéis leitores... E agora se me dão licença... Bubastis está meio agitada, preciso ver o que ela tem...

Mike V.


O treinamento do Presidente Jedi. Ep. V - O retorno do jedi.
Vocês tavam com saudades desse cara né? Falaverdade.
O nosso bom e velho presidente jedi estava sumido por uns tempos... As pessoas ficaram tristes com eles depois que ele virou um sith (Ep. IV) Então ele resolveu desistir da idéia e voltar a ser um jedi. Uma sábia escolha eu acho. Bom... É mais ou menos isso... Em breve mais aventuras desse grande herói e suas crises de identidade... MTFBWY!

Cary Grant: The Unease Behind That Easy Elegance
"Everyone wants to be Cary Grant," Cary Grant said. "Even I want to be Cary Grant."
The seeming effortlessness

with which Cary Grant projected his on-screen persona must have been simultaneously gratifying and somewhat frustrating to the actor born Archibald Alexander Leach in Bristol, England.
His ease at appearing urbane, witty, elegant, utterly self-assured and devastatingly attractive made it difficult for his worldwide audience to understand that he did not always believe himself to be those things.
"In truth, he still had no clear image of who he really was," biographer Marc Eliot wrote. "Whenever he saw himself on screen, it was like looking at a gigantic mirror whose reflection was familiar, but one he could not quite identify with or relate to. The person up there, the idealized and romanticized character whose every move was dictated by an unseen director, whose every clever word and turn of phrase were put into his mouth by an unseen screenwriter, and who was lit and photographed by unseen experts who knew just how to make his skin glossy, his eyes bright, his hair shiny, his chin granite — that manufactured character, he believed, was more handsome and funny and clever and wise than he could ever be in real life, more smoothly graceful and impossibly svelte than any man could ever be. That was the man everybody adored — that was 'Cary Grant.'"
Off screen, Grant was famously frugal, perhaps a residual effect of his childhood awareness of having poor parents who quarreled about money and well-to-do maternal grandparents. His often-absent father, a handsome dreamer who pressed pants six days a week, gave his young son one lecture about appearance that stuck with him permanently. Don't buy four pairs of cheap shoes that will fall apart, he said. Buy one pair of really good ones and take care of them.
Grant's sartorial splendor came more easily during his long tenure as a Hollywood star, in part because Archie Leach got to wear all Cary Grant's clothes for free. Eliot noted that Grant's high-quality wardrobe was always relatively sparse. "Once he became an independent player, to the end of his career, he contracted to keep, at his discretion, all the clothing he wore in his films, more than once green-lighting a script out of consideration of the wardrobe," Eliot wrote. "Grant was quoted as saying that his favorite film in terms of fashion was 'That Touch of Mink,' because of the luxurious and exclusive custom-made Cardinal suits his character wore. At the end of shooting he kept the entire wardrobe of blues and grays that so perfectly offset his then blue-gray hair."
No slave to convention in his private life, Grant admitted to reporter Joe Hyams that he preferred wearing women's nylon panties under his regular clothes when he traveled "…because they were easier to pack than men's underwear and he could wash them out himself, which saved on hotel laundry bills."
Remarkable that Grant was able to project even the imageof such self-assurance on screen. His father had walked out on mother and son when the boy was a child, setting up a new household 80 miles away. Then in 1914, when Grant was 10, he came home one afternoon and looked from room to room for his mother. She was gone, vanished without warning. Relatives told the boy his mother was staying at a seaside resort, then that she had died of a heart attack. Neither was true. In fact, she had been committed to a mental institution — something Grant didn't find out for another 20 years.
When he learned the truth from his father, Grant raced to the asylum and found his mother not only alive but smiling. She didn't realize how much time had passed and still treated him as her little boy, not knowing that he was now a film star. Fighting tears, Grant promised his mother he'd have her free by her next birthday, her 58th. It was a tale he almost never told anyone.
That wasn't Grant's only secret. His affair with cowboy actor Randolph Scott was much more long-term and intense than I realized. In fact, it was probably the primary romantic relationship of both their lives.
"I've heard the fag rumor for years," Grant told an interviewer. "Look at it this way. I've always tried to dress well. I've had some success and I include in that success some relationships with some very special women. If someone wants to say I'm gay, what can I do? I think it's probably said about every man who's been known to do well with women. I don't let that sort of thing bother me. What matters to me is that I know who I am."
And what he rather adroitly did
not
say is, "I'm not gay."
Mugshot Monday - "Great Grains" mug with Morning Glory Blend by...
Mugshot Monday - "Great Grains" mug with Morning Glory Blend by Peace Coffee
This was a fun mugshot! It even has it's own video documentary (embedded below). I hope you like how it turned out.
I contributed to a video series that the fine folks at Great Grains are working on called "A Salute to Starters". They wanted to interview me on camera and talk about my Mugshot Monday project.
It was a fun topic in the context of creating my mugshots. Monday is THE START of our week and the day traditionally sucks because it's hard to get going. But I choose to post these photos and stories every Monday.
When I think about it, I believe my mugshots are therapeutic. I honestly don't feel like my Mondays suck at all because of them – it's something I look forward to.
Another "starting" theme that came out was that I really had no idea WHAT my project would become exactly. But I just started posting. And then it evolved and iterated. I didn't really know that every mug had a story back then, but now that's what it turned into.
And ever since I started I can't seem to quit.
A+ for the video edits – it turned out awesome! Thanks for making my ramblings sound intelligent. I'll give myself a C+ on the interview – my goal was to NOT sound like an idiot and it's something I want to continue to work on.
It was super fun experience! And I love the mugshot and the story.
The mug I'm holding is obviously a mock-up, but I hope Great Grains decides to make some mugs. It's the perfect size for cereal eating.
Full disclosure: I didn't get paid for doing this, but they did give me some free cereal. The Great Grains granola in particular was really good. However, I don't know what flavor it was because my kids finished it off before I could check. Haha!
Here's the video: "A Salute to Starters"
See also my 380+ photos from the Mugshot Monday project here:  www.MugshotMonday.com – Every Mug Has A Story
Mugshot Monday - "Cadillac Sixty Special 1938 DAD" mug with Yeti...
Mugshot Monday - "Cadillac Sixty Special 1938 DAD" mug with Yeti Cold Press by Peace Coffee
Happy Day-After-Father's Day all you awesome dads!
We spent Father's Day at Tettegouche State Park on the North shore of Lake Superior. LOVE this park. Cindy and I would camp here back before kids – it's still gorgeous.
Got a lucky mugshot here with all three boys AND Chica Golden Hotwheels!
I bought this mug at a rummage sale in our Minneapolis neighborhood last year. One of the boys – I can't remember which one – saw it and said, "Dad! You HAVE to get this mug. Look, because it says "DAD" on it!" Boom. Purchased.
No idea if a 1938 Cadillac Sixty Special is a good car, so please don't take this as an endorsement. Dig it on a Dad mug, tho!
Love these kids and this dog. Best Father's Day weekend ever.
See also my 380+ photos from the Mugshot Monday project here: www.MugshotMonday.com  – Every Mug Has A Story
Mugshot Monday - "City Pages 'Summer'" mug with Morning Glory...
The last day of school for my kids is this Wednesday so it finally feels like it's OFFICIALLY SUMMER in Minnesota! 
That's my mug on the cover of City Pages from way back in 2006 when the annual 'summer' edition ran. I love that cover so I made a coffee mug out of it!
I was web director at the time and I still remember the day when editor Steve Perry came into my office and asked me to pull my lip back with my forefinger. He said, "Perfect!" He asked if I could help out with an upcoming cover idea. 
The next thing I know I'm swimming in Wirth Lake over at Theo Wirth Park and Steve was pulling on a rope with an 'S' hook attached to the corner of my lip. Art director Nick Vleck was rapidly shooting photos hoping to catch a good shot.
The lure was photoshop'd in later and it turned out awesome. Good times! Love my City Pages family from back in the day. And I love this mug.

Happy Summer!
See also my 380+ photos from the Mugshot Monday project here:  www.MugshotMonday.com – Every Mug Has A Story
nevver: Dead at 88, Adam West Probably my favorite bat man.
Dead at 88, Adam West
Probably my favorite bat man.
Rad pillar art at People Serving People's cafeteria in...
Rad pillar art at People Serving People's cafeteria in downtown Minneapolis.
Mugshot Monday - "Vintage Federal Express" coffee mug with...
Mugshot Monday - "Vintage Federal Express" coffee mug with Guatemalan Light Roast by Peace Coffee
It's a mouthful now to say their full former name: "F E D E R A L  E X P R E S S". It's cumbersome and slow, not exactly the words you want to associate with a delivery service.
Some rebrands stick to color changes and font tweaks. But back in the '90s, FedEx made the bold move to also rename the company to what everyone was calling them anyway. Brilliant.
Just check out this vintage mug! The logo seems to be a little off-brand from the '70s version in the sense that it's not tilted and 'Federal' isn't white on blue:
My friend Josh gave me this mug and wanted to share its story for this Mugshot Monday. He bought it in 2002 at the estate sale of Nan Steven, who was a great friend/neighbor in addition to being a very cool landlord. She had a life full of adventure, like in her younger years when she worked as a research librarian at Sandia National Laboratories supporting the Apollo missions. That's very cool.
Thanks for the mug, Josh! I love it.
See also my 380+ photos from the Mugshot Monday project here:  www.MugshotMonday.com – Every Mug Has A Story
Mugshot Monday - "Small Vintage A&W" mug with A&W Root...
Mugshot Monday - "Small Vintage A&W" mug with A&W Root Beer
This little glass mug weighs almost 2 pounds! You can tell it's super thick by how my neck looks in the photo. Ha!
I remember drinking A&W Root Beer from heavy glass mugs like this when I was a little kid and it made the experience seem SO IMPORTANT. It's very different these days with the 32oz+ plastic cups with lids and 24 inch straws where kids just suck down soda almost without even thinking.
Most of my A&W Root Beer memories are from the drive-in restaurant located in Dodgeville, WI off County Road YZ. We'd get root beer floats after swimming at Governor Dodge State Park or taking a break from the hot summer sun during Friendship Center Camp. It's still there today!
Back then, they had a huge Root Beer Bear mascot statue on the front lawn. As kids, we'd try and climb up it but it was too slippery. We'd slide down and bounce off his big feet into the grass. But my mom said someone stole it a couple years ago! I wonder where that statue is now?!
It's Memorial Day today and the root beer paired really well with the barbecuing this afternoon. The boys agreed. Today we remember the veterans who paid the ultimate sacrifice fighting for our country. Raise a mug if you have one.
See also my 380+ photos from the Mugshot Monday project here:  www.MugshotMonday.com – Every Mug Has A Story

[Fechamento] Outubro/2015
Será que 2015 tem fim?
Será que 2016 vai ser o ano da virada?

Finalmente um mês razoável.
Dentre notícias ruins e boas este mês, a perspectiva é que 2016 seja um pouco melhor. Com desafios diferentes. O resto do ano já está morto. Estou tentando aproveitar o resto para me preparar para 2016. Quero até me presentear em breve. Sim, migrante aqui merece um agrado. Se não fica louco!

Vamos aos resultados.

Fechei o Outubro com R$ 208.308,45
Variação patrimonial:
5,87%
Rentabilidade pelo sistema de cotas de:
3,09%
(consolidada - carteira geral)
Rentabilidade pelo sistema de cotas de:
4,99%
(somente renda variável)
x
IBOV
1,80%
Rentabilidade anual (consolidada e acumulada):
-0,60%
Ainda continuo o ano no vermelho. Mas consegui uma recuperada razoável. "Bati" o IBOV.
O Migrante não desiste!
Migrante aprendendo a viver...
MF
Disclosure in arguments
[cn: that's disclosure as in disclosure of rape] [This is not a response to anything I've seen recently.  In fact, it's a repost of something I posted to Tumblr a while ago.] I feel like I've seen a lot of arguments, where things escalate, and then one person says that they are a victim of […]

Less than an hour from Paris: Petit Trianon, Versailles
We should all be grateful to Marie-Antoinette for the Petit Trianon. Well, technically to Madame de Pompadour, but anyway...
In 1774, the same year that Louis XVI, Marie-Antoinette's husband, became King of France and Navarre, he offered her the Trianon estate. Although Madame de Pompadour, the favourite of King Louis XV, was the instigator of this small palace built in the 1760s, it is the memory of Marie-Antoinette that hangs over the building.
Petit Trianon was the masterpiece of architect Anges-Jacques Gabriel. Built according to the latest Greek-style fashion and surrounded by gardens, it allowed the Queen to live away from the Court.
Not as sumptuous as the excessively ornate Versailles, my favourite buildings are the
Queen's Hamlet.
Marie-Antoinette ordered its construction in 1783, so she didn't really enjoyed for long. The Hamlet became a veritable farm. Producing supplies for the kitchens of the Palace, it was built in a rustic style, following a trend initiated by the late Louis XV. The Farm was located outside the village and sheltered a varied livestock: a small herd of eight cows and a bull, ten goats and pigeons. You still can see animals today.
If you go to Versailles Palace, allow a good couple of hours to walk around the Petit Trianon area, the lakes, the folly, the gardens, the farm... Unlike Versailles Palace, this area is not at all crowded -and I visited in August-. It's an oniric dreamy world that Sofia Coppola captured perfectly in
her movie, Marie-Antoinette.
Petit Trianon ©
Petit Trianon's folly ©
The Queen's Hamlet ©
Lavender was Louis XVI favourite plant ©
#10
"... başka birşey yok kardeşim, en büyük galatasaray..."
"gheorghe hagi"
Paralar
Büyük zenginler, kulüp sahipleri, reklam gelirleri, stadyum gelirleri, ürün satışları vs. vs. vs. ve nereden geldiği belli olmayan bir takım paralar. Transfer döneminde haliyle kulüpler için hızlı geçer, taraftarlarda ismi çıkan topçulara heyecanlanır, kafasında kadro kurar içine oturtur maçı oynar. Taraftara bakarsan en iyi oyuncuyu ister kimisi takımında, kimisi gençleri, kimisi senelerdir takip ettiği topçuları, benim gibiler mesela anlı şanlı değil ama sahada belli bir karizmasıyla oynayan adamları ister. Beni boşverelim Premier League'e gelelim. İlk önce Amerikalılar United'ten girdi olaya, sonra bir Rus çıktı ve bütün futbol dünyasını değiştirdi dersem yalan olmaz. Abramovic'ten sonra futbol dünyası tam anlamıyla değişme sürecini tamamlamış oldu. Sonra Araplar çıktı piyasaya, City, Malaga, PSG ve ufaktan ufaktan geldikleri diğer takımlar. Lafı yerine koymak gerekirse aç köpekler gibi saldırdılar transfer için. Aslında Arapların bu istilası yıllar öncesinden sezilebilir bi hareket. Son demlerine gelen Dünyanın önde gelen topçularının Arap Yarımadası'ndaki son vakitleri mesela. Hala devam ediyor o akın aslında. Gayet net, para konuşur. Ne demiştik Premier League. The Telgraph İngiltere'nin en büyük liginde boy gösteren 20 takımın en pahalı 20 delikanlısını yazıp listelemiş bize. Deli gibi akan paralar var, boşa giden paralar var, kimisine göre acayip derecede ucuz olanlar var, yeniler var ve en çok para kazan Tottenham var. Resim'mi?Çok pahalı oğlum o kadar paramız yok.
Arsenal
Andrei Arshavin
£16,9M Zenit
Aston Villa
Darren Bent
£24M Sunderland
Chelsea
Fernando Torres
£50M Liverpool
Everton
Marouane Fellaini
£15M Standart Liege
Fulham
Steve Marlet
£11,5M Olympique Lyonnais
Liverpool
Andy Carroll
£35M Newcastle United
Manchester City
Sergio Agüero
£38M Atletico de Madrid
Manchester United
Dimitar Berbatov
£30,75M Tottenham Hotspur
Newcastle United
Michael Owen
£17 Real Madrid
Norwich City
Sebastien Bassong
£5,5M Tottenham Hotspur
QPR
Loic Remy
£8M Olympique de Marseille
Reading
Adrian Marlappa
£3M Watford
Southampton
Gaston Ramirez
£12M Bologna
Stoke City
Peter Crouch
£12M Tottenham
Sunderland
Asamoah Gyan
£13,1M Rennes
Swansea City
Pablo Hernandez
£5,55M Valencia
Tottenham Hotspur
David Bentley
£17M Blackburn Rovers
West Bromwich Albion
Borja Valero
£4,7 Real Mallorca
West Ham United
Savio Nsereko
£9M Brescia
Wigan
Mauro Bosell
£6M Estudiantes

dokirosi: ✯ BAE  ✯ this was adorable. the whole thing was...
✯ BAE  ✯
this was adorable. the whole thing was adorable.
youngoldjin: Rose "Saitama" Quartz's Consecutive Normal Punch
Rose "Saitama" Quartz's
Consecutive Normal Punch
Sal con una chica que lee....
¡¡Hola!!



Hace tiempo que tengo guardado este artículo de la escritora Rosemary Urquico, que lleva por título "Sal con una chica que lee", no recuerdo donde lo encontré, pero lo guardé porque me gusto muchísimo y me encantaría compartirlo con vosotros. Merece la pena perder unos minutos en leerlo..¡es sensacional!





Sal con una chica que lee...por Rosemary Urquico




"Sal con alguien que se gasta todo su dinero en libros y no en ropa, y que tiene problemas de espacio en el clóset porque ha comprado demasiados. Invita a salir a una chica que tiene una lista de libros por leer y que desde los doce años ha tenido una tarjeta de suscripción a una biblioteca.
Encuentra una chica que lee. Sabrás que es una ávida lectora porque en su maleta siempre llevará
un libro que aún no ha comenzado a leer. Es la que siempre mira amorosamente los estantes de las librerías, la que grita en silencio cuando encuentra el libro que quería. ¿Ves a esa chica un tanto extraña oliendo las páginas de un libro viejo en una librería de segunda mano? Es la lectora. Nunca puede resistirse a oler las páginas de un libro, y más si están amarillas.
Es la chica que está sentada en el café del final de la calle, leyendo mientras espera. Si le echas una mirada a su taza, la crema deslactosada ha adquirido una textura un tanto natosa y flota encima del café porque ella está absorta en la lectura, perdida en el mundo que el autor ha creado. Siéntate a su lado. Es posible que te eche una mirada llena de indignación porque la mayoría de las lectoras odian ser interrumpidas. Pregúntale si le ha gustado el libro que tiene entre las manos.
Invítala a otra taza de café y dile qué opinas de Murakami. Averigua si fue capaz de terminar el primer capítulo de Fellowship y sé consciente de que si te dice que entendió el Ulises de Joyce lo hace solo para parecer inteligente. Pregúntale si le encanta Alicia o si quisiera ser ella.
Es fácil salir con una chica que lee. Regálale libros en su cumpleaños, de Navidad y en cada aniversario. Dale un regalo de palabras, bien sea en poesía o en una canción. Dale a Neruda, a Pound, a Sexton, a Cummings y hazle saber que entiendes que las palabras son amor. Comprende que ella es consciente de la diferencia entre realidad y ficción pero que de todas maneras va a buscar que su vida se asemeje a su libro favorito. No será culpa tuya si lo hace.
Por lo menos tiene que intentarlo.
Miéntele entiende de sintaxis también comprenderá tu necesidad de mentirle. Detrás de las palabras hay otras cosas: motivación, valor, matiz, diálogo; no será el fin del mundo.
Fállale. La lectora sabe que el fracaso lleva al clímax y que todo tiene un final, pero también entiende que siempre existe la posibilidad de escribirle una segunda parte a la historia y que se puede volver a empezar una y otra vez y aun así seguir siendo el héroe. También es consciente de
que durante la vida habrá que toparse con uno o dos villanos.
¿Por qué tener miedo de lo que no eres? Las chicas que leen saben que las personas maduran, lo mismo que los personajes de un cuento o una novela, excepción hecha de los protagonistas de la saga Crepúsculo.
Si te llegas a encontrar una chica que lee mantenla cerca, y cuando a las dos de la mañana la pilles llorando y abrazando el libro contra su pecho, prepárale una taza de té y consiéntela. Es probable que la pierdas durante un par de horas pero siempre va a regresar a ti. Hablará de los protagonistas del libro como si fueran reales y es que, por un tiempo, siempre lo son.
Le propondrás matrimonio durante un viaje en globo o en medio de un concierto de rock, o quizás formularás la pregunta por absoluta casualidad la próxima vez que se enferme; puede que hasta sea por Skype.
Sonreirás con tal fuerza que te preguntarás por qué tu corazón no ha estallado todavía haciendo que la sangre ruede por tu pecho. Escribirás la historia de ustedes, tendrán hijos con nombres extraños y gustos aún más raros. Ella les leerá a tus hijos The Cat in the Hat y Aslan, e incluso puede que lo haga el mismo día. Caminarán juntos los inviernos de la vejez y ella recitará los poemas de Keats en un susurro mientras tú sacudes la nieve de tus botas.
Sal con una chica que lee porque te lo mereces. Te mereces una mujer capaz de darte la vida más colorida que puedas imaginar. Si solo tienes para darle monotonía, horas trilladas y propuestas a medio cocinar, te vendrá mejor estar solo. Pero si quieres el mundo y los mundos que hay más allá, invita a salir a una chica que lee.
O mejor aún, a una que escriba."
¡¡Espero que os haya gustado tanto como a mí!! Un beso...¡¡Nos leemos!!
Re: FeedFlare, Disqus and gReader
Phil, I just found your blog by cruising through discus followers. Another cool thing about discus.
The funny thing about greader is that it creates these parallel world comments that the blog owner will likely never know exist (unless they get clued in to disqus).
Anyway, I'm a big fan of disqus. I've got it on my wordpress and tumblr blogs and I love when I find other blogs that use it.
Automotive Orphans
Firstly, let me explain my lack of posts in the last few months. I have been on kind of a "Blogcation". There are several reasons for this. The summer is brutal here and staying indoors is a survival tactic. Since I am not a mall rat or movie theater kind of guy (I prefer watching movies in the comfort of my own home where cold beer, cheap popcorn are at hand and the loo is but a few steps away), that means long, tedious and boring days off at home.
Much like folks that live in Northern climes during winter, one develops "cabin fever". This phenomenon dulls the senses, encourages laziness and crushes creativity and motivation. Since I no longer own a car, journeys outside are not as spontaneous as they used to be and I have been doing fewer interesting things to write about.
Now, the weather is moderating and I am coming out of my summer hibernation. I can leave the windows open now and feel the cool breeze. I feel my energy coming back and the creative juices are flowing again like sap in a tree at springtime. So look for more activity from me in the next few months. I have a lot of catching up to do.
Cats are cool, this one is confident and fearless 18 stories up balancing on a thin rail. It just doesn't give a crap! I wish I had the powers that cats have. I love this photo!
Now to the topic. In Abu Dhabi and the U.A.E. as a whole, there are thousands of abandoned cars. You see them everywhere from airports to residential parking garages to streetside downtown. They are instantly recognizable due to the heavy coat of dust they sport. Most have messages scrawled on the dusty windows such as "please wash me" or "runner" (more on this later).
"Wish my girl was as dirty". Hint for the Ladies! Spice up your life!
These are not old rustbuckets that were destined for the junkyard either. Most are late-model Porsches, Mercedes, Audis, Jaguars, BMWs and other desirable makes. In the parking lot of the place I live, I have seen the same abandoned cars sit for over two years. The management here even has them washed once in awhile so they wouldn't be such eyesores. I find that hilarious! Don't fix the problem, just make it look better. Kind of symbolic of the way things are generally handled here.
This Audi TT has been here for 2 years! It is washed occasionally by management.




Recently Getting Police Attention
Tires go flat, batteries die, paint dulls and the interior appointments dry and crack from the sun and heat. Why are these fine automobiles left to rot in the extreme elements here? The simple answer is that the laws in the U.A.E. are to blame. You see, it is illegal to leave the country for good if you owe money.
If you do the right thing and inform your employer of your intention to resign or are fired, the employer informs the bank and the bank informs immigrations if you have a credit balance. In most countries, you are allowed to pay back debts from abroad. Here, you will be detained, arrested and checked into the "Gray Bar Hotel" as you attempt to leave the U.A.E. owing money. Everyone must have a bank clearance letter to emigrate.
This harsh treatment and wicked alliance between the government and the banks forces some expats facing a dire situation (you cannot stay here without a job) to just leave without notice and abandon everything behind to escape prison time. These desperados are known as "runners" and the dusty cars littering the parking lots around the U.A.E. are their legacy. This is one of the reasons I sold my car and have resisted the temptation of going into debt with a local institution.
A Nice Volvo
Abandoned BMW
The vast majority of these cars are owned by the banks through loans to individuals yet they sit for years in the same place where they were abandoned. While the banks are aggressive about punishing individuals that owe them money, they are curiously passive about recovering these cars so they can resell them and cover some of their losses. Its like they don't give a damn, just another cost of doing business. Such a waste seeing these fine cars rotting away. Where I come from, the banks hire "repo men" to recover automotive assets within a few months. Here it seems more important to send someone to jail than to mitigate losses by actively recovering these cars. Just another example of how I have trouble understanding how things work over here.
I never have and I never will!
VW Scirocco , not abandoned but I want one!
Cyclocosmlandia
So, I am going to put a whole post about someone else's blog. OK? If you don't like it, go over to Cosmo Catalano's Cyclocosm and watch everything obviating this whole post.

I used to write a bunch about pro cycling and mostly doping, but I got tired of it and ran out of time and lots of other people like Cosmo are doing it better. I wanted to give Cyclocosm a bit more press as I think Cosmo has of the best pro cycling coverage out there, and someone actually needs to pay him to do this, so he can escape the confines of Connecticut and move into Lance's apartment in Girona while he covers pro cycling full time. So I am sure, among my many readers, is someone who makes decisions at NBC sports and they can just go ahead and make that happen...

As classic season is upon us, there are too many races and not enough easy ways for us Murricans to see em. I, for one, am too lazy to get up to scruffle for some dodgy Belgie live feed that may or may not actually work. In fact, I timed the publication of this post to coincide with groggy eyed people waiting for their Sporza/steephill/etc feed of Gent-Wevelgem to actually work. However Cosmo has been doing a great job on race recaps of all the big races for his How The Race Was Won (HTRWW) series. See HTRWW for all the videos. I will embed my favorite one ever, due to the fact that is was a good race, a excellent recap and dude wrote his own John Techesque race score for the whole shebang:

How The Race Was Won - Paris-Roubaix 2013 from Cosmo Catalano on Vimeo.

Spectacular.

I recommend checking out his recaps from last years Tour de France which were better, funnier, and a much, much, much, more efficient use of time than the NBCsports coverage. I also like to go back and watch old HTRWW for races right before they happen again, thus refreshing my memory of the course, the key riders and the general race feels. Also the nyuks.

His newish The week in bike Series is excellent as well, for brief sardonically transfixing recaps of what all happened in pro cycling last week. Also his tumblr is great too.

Cosmo also had a gig with Behind the Barriers TV for cross coverage last year, so there are a whole bunch of US based cross HTRWW out there. Here is me and Cosmo, a TSBC member from way back, himself at the cross natz in Boulder last year, where he was doing some race coverage production.:
And hey, did you know that you can order the styling caps that the scary bearded man is wearing? TSBC CAP ORDER DETAILS HERE

Finally I will leave this here with no further comment, this will feed into next Sunday's post somehow, maybe (foreshadowing):

CHRIS HORNER'S CYCLOCROSS ESSENTIALS from Cosmo Catalano on Vimeo.

Someone hire this dude already. Rumor has it he used to nordic ski a bit. Waiting for the HTRWW for all of the olympic nordic races please (foreshadowing)...

On seeing what the Moscaline - Target Salad - Tarik Saleh Bike Club is up to
Things got slow here in old Moscalineville, only because the real life has been excellent and pretty much everywhere of late. Too much time doing stuff, not enough time writing about it. But perhaps the hiatus will end shortly. Got some reviews in the queueueue as well as some crusty old race reports that I can barely remember. In the meantime if you are all into the new or older or middling media, you can foller me at:

Flickr as Target Salad
Instagram as Target Salad
Tumblr as Target Salad
I am Target Salad on Strava as well if you like such things
On the Tarik Saleh Bike Club
The Tarik Saleh Bike Club is growing wildly and it even has its own Flickr Group as well as a TSBC facebook page. I will announce a hat preorder shortly for those who need some TSBC cycling caps. Which is everyone.
Also, remember if you see me in person, you can usually join the club on the spot for free. Like Cassidy from Philly did when he stopped me in the airport:
Or even if you see me in ATL and you have terrifying rock climber hands like jason
Also, this guy is in the club too:
Anyways, Hope to see you here or there or anywhere.

To Apple, Love Taylor - Episode 186 - Taylor Talk: The Taylor Swift Podcast
Episode 186 - When Taylor Swift speaks, Apple listens. Early on June 21st, Taylor Swift posted a letter on Tumblr asking Apple to reconsider its compensation structure during the 3 month free trial period for the upcoming Apple Music streaming service. During Apple Music's 3 month free trial period, Apple said they would not pay the artist, a point Taylor Swift strongly disagreed with. However, by the power of Swift and concerned artists everywhere, APPLE AGREED TO CHANGE THEIR MODEL! This is a huge victory for Taylor and artists everywhere who deserve to be fairly compensated for their art. 
But…. that awkward moment when you record a podcast after Taylor wrote her letter to Apple but moments before Apple announced their decision. Cue immediately out-of-date podcast episode. Still though, in Episode 186, Adam and Diane get to debate between Apple vs. Taylor, and discuss the big questions in the music industry right now: How should artists be compensated? Who should compensate them? Even though Apple now sided with Taylor Swift, the compensation discussion is still an important discussion to have. Let us know what you think in the comments below. Enjoy the episode!
Highlights from Episode 186 of Taylor Talk: The Taylor Swift Podcast
Main Discussion: "To Apple, Love Taylor"
– Taylor has been pushing Music Has Value since she wrote her Wall Street Journal editorial last summer.
– We learned with Spotify that if Taylor doesn't agree with a music streaming service's compensation structure, she's out.
– "We don't ask you for free iPhones. Please don't ask us to provide you with our music for no compensation." BOOM.
– The Apple fanboy in Adam has a hard time deciding whether or not to side with Team Apple or Team Swift (Spoiler alert: Apple is Team Swift).
– The big question: Does a music streaming service's promotion of the artist count as compensation?
– If Taylor can influence the largest company on the planet, what else is she capable of? 
Other Topics:
– Happy Father's Day to all the dads out there, including Scott Swift!
– Echosmith, Rachel Platten, Cara Delevingne, and Mariska Hargitay surprised the crowd at the 1989 World Tour stop in Philadelphia!
– OK! Magazine needs to stop their disgusting, misogynistic articles right now. #Feminism
– You know you're a Swifty when there was never a more perfect time to wear your TEAM TAYLOR jersey. 
Calendar
– June 21: The 1989 World Tour – Amsterdam
– June 23: The 1989 World Tour – Glasgow, Scotland, UK
– June 24: The 1989 World Tour – Manchester, UK
– June 27: The 1989 World Tour – London, UK
– June 29 & 30: The 1989 World Tour – Dublin, Ireland
God Bless Andrea Swift - The Best Day - Episode 180 - Taylor Talk: The Taylor Swift Podcast
Episode 180 - God Bless, Andrea Swift. This one's for you. Episode 180 of Taylor Talk: The Taylor Swift Podcast is dedicated to Mama Swift. Since Taylor announced this week that her mom had been diagnosed with cancer, we wanted to use this episode to honor Andrea.
We discuss "The Best Day," the heartfelt song Taylor wrote for her mom back in 2007 as a Christmas surprise. What do you think of the song? Does it remind you of your childhood? We also want to encourage you, as the Swift family does, to have all to have your loved ones checked for cancer, just in case. For now, enjoy the episode and please keep the Swift family in your thoughts!
Highlights from Episode 180 of Taylor Talk: The Taylor Swift Podcast
Main Discussion: "The Best Day" Song Analysis
– No one has impacted Taylor's life more than her mother, Andrea Swift.
– Fun fact: Taylor gave this song & video to her mom as a Christmas present, and it took Mama Swift a while to realize that it was Taylor singing about her!
– Do you remember that childhood feeling that your parents could fix anything?
– Adam argues that Taylor plays around with perspectives in this song.
– Does this song remind you of your relationship with your mom?
Other Topics
– Keep Andrea, Taylor, and the rest of the Swift family in your thoughts. They have an important battle to fight.
– Taylor encourages us to be proactive about cancer by making sure our loved ones get checked. EDUCATE yourself at http://www.cancer.org/healthy.
– The 2015 Podcast Awards are this Tuesday, April 14th! You can watch the live stream at 6:00pm PST at PodcastOne.com.
– Taylor Swift is nominated for 14 Billboard awards! Did they nominate anyone else??
Calendar
– April 19: The 50th Annual ACM Awards will take place in Dallas, TX and broadcast live on CBS.
– April 26: The 2015 Music Radio Disney Music Awards will air on the Disney Channel at 8pm ET/PT.
Style Music Video! - Episode 173 - Taylor Talk: The Taylor Swift Podcast
Episode 173 - You must have a day dream look in your eye, because the "Style" music video is out!! In Episode 173 of Taylor Talk: The Taylor Swift Podcast, your hosts discuss the "Style" music video, which is Taylor's most abstract and artistic music video to date. What were your initial impressions of the video? Did its difference from other Taylor videos throw you off? We'd love to hear your thoughts. Happy listening!
Highlights from Episode 173 of Taylor Talk: The Taylor Swift Podcast
Main Discussion: "Style" Music Video Analysis
– What were your initial impressions of the "Style" music video?
– The "Style" music video is less of a story and more like an artistic representation of emotion.
– The fragmented mirrors represent… memories? Or did the characters become each other?
– There's a paper airplane necklace in this video…. Hmmm.
– Steve says Harry Styles 
loves Classic Mustangs
. Because they're bros, obviously. #not
– What if clips from the "Style" video were set to "Wildest Dreams?" The result is AMAZING: 
endinburningflamesorparadise.tumblr.com
– Do you think this "Style" music video represents the song?
Other Topics:
– Taylor and Karlie Kloss have graced the cover of Vogue together! Check out their 
Vogue feature 
on news stands February 14th.
– Rumor has it that Taylor Swift is willing to record a song with Kayne West.
– You know you're a Swifty when you dance around in your pjs getting ready for school.
Calendar
– The 40th anniversary episode of SNL (feat. Taylor Swift) will air Sunday, Feb. 15th.
– The BRIT Awards are on Feb. 25th.
13 Moments of 2014 - Episode 166 - Taylor Talk: The Taylor Swift Podcast
Episode 166 - This just in: magazines are calling 2014 "The Year of the Swift," but we already knew that. In Episode 166 of Taylor Talk: The Taylor Swift Podcast, our year in review episode, your hosts delve into what they believe were Taylor Swift's top 13 moments of 2014. From finishing up the international RED Tour to selling more 1989 albums than anyone predicted, Taylor Swift has dominated the music scene in 2014.  We discuss a bunch of Taylor's biggest accomplishments this year, but let us know what your favorite was! We'd love to hear from you. Happy listening!
Highlights from Episode 166 of Taylor Talk: The Taylor Swift Podcast
Main Discussion: 
– Searching for a sound she hadn't heard before, Taylor said "Welcome to New York" when she changed to pop music.
– Global superstar she may be, but Taylor Swift still makes time for her fans on Instagram, Tumblr, and even by sending them Christmas presents! 
– Taylor came out as a feminist! Yeaaauh!
– That awkward moment when the media still thinks Taylor Swift only writes about boys.
– Remember that time Taylor topped the Canadian iTunes charts with 8 seconds of white noise?
– What was your favorite moment of 2014?
Other Topics:
– Bigger than the Beatles? Tay's on her way!
– Diane has about a month to get her GRAMMY announcer voice down.
– If Swifties ruled the world, it would be amazing, but also frightening!
– What do you predict Taylor Swift will do in 2015?
Behind The Scenes - Shake It Off Music Video - Episode 148 - Taylor Talk: The Taylor Swift Podcast
Episode 148 - Hey, hey, hey, we just can't shake off "Shake It Off"! In Episode 148 of Taylor Talk: The Taylor Swift Podcast, special guest, Ashley, takes us all behind the scenes of the "Shake It Off" music video -- A place where no Swifty has gone before!!  The team also takes a look at Taylor's first ever LIVE PERFORMANCE of "Shake It Off" from the MTV Video Music Awards!! 
Highlights from Episode 148 of Taylor Talk: The Taylor Swift Podcast
Main Discussion: Behind The Scenes of the "Shake It Off" Music video AND Taylor Swift's VMA Performance of "Shake It Off"
- We interview Ashley, a fan, who got to be an extra in the "Shake It Off" music video!
- How did Ashley get chosen? What was the audition process? How did Taylor do as a director?? 
- Enter now, Taylor Swift, the sensational pop superstar!!
- What did you think of Taylor Swift's modern flapper costume? What about her rompin' around in a romper on the Red Carpet?
- Sami thinks Taylor's "almost" jump off the 1989 sign was to remind people she's still awkward; She's still our Tay.
- Do you think this performance will inspire Taylor's tour performance of "Shake It Off"?
Other Topics:
- Who watched Taylor's ALS Ice Bucket Challenge?!
- Taylor told Good Morning America that in order to beat the haters, "you have to have more fun than them."
- You know you're a Swifty when it saddens you to hear the end of a Taylor Talk Episode because you need to wait another week for the next one… exceptnowtheepisodeissoversorry…
RELEASE TOUR FOR WORKING WITH IT
WORKING WITH IT
The Persimmon Series, Book 3
by Cass Alexander

Morgan Pottinger is counting the days until graduation. Her plans are to leave small town Kentucky and never look back. As she starts her senior year at Persimmon College, she finds herself the object of Nate Stevenson's affections. Despite her spaz-like tendencies, Nate makes it clear he wants her. Morgan cannot resist the sexy, intelligent guy that keeps her on her toes and ties her up in knots.


There's just one problem. Morgan needs to break up with her hometown boyfriend before pursuing anything with Nate. A series of catastrophes back home continuously interfere with her attempts to end the relationship. At this rate, she'll be married to the loser by March and Nate will be just another casualty in the disaster that is her life. Lucky for Morgan, Nate's much smarter than she is.



I look at my watch. It's almost midnight. I check my phone for the hundredth time, wondering why Morgan hasn't texted me.


I assume she's trying to finish up her essay, but I had hoped she'd at least acknowledge my two texts.


We didn't have much contact this week, with her being in Planters Grove. It brought about a dimness to my days, not seeing her. I didn't like it.


She did reach out and let me know that Alex was going to lose his arm. I feel bad for the guy. Not bad enough to let go of Morgan, but I'm not made of stone.


I get the feeling she's trying to avoid me. I assume, with the removal of his appendage, she was unable to have a frank talk with him about their relationship. And I get it. I won't push her on it. But I need to figure out how to help her through this process.


I take another sip of beer, only half listening to the conversation taking place in my room. We just finished up some games of Euchre. Now that my mind's not focusing on cards, it's obsessing about the little brown-eyed vixen living across the street.


I thought about knocking on her window, but realized she might need space to process. I'll give her until tomorrow before I seek her out, assuming she still doesn't return my text.


I pull out my phone to text her once more, to say goodnight, when I hear the familiar lilt of her voice coming from the hallway. It causes the neurons along my brain-gut axis to start going nuts. Will there ever be a time when she doesn't give me such a primitive reaction?


Morgan appears in the doorway and flashes a big, goofy grin. You don't have to be a genius to see that she's been drinking. It's cute.


"Hey, y'all!" she says to the group. Her usual subtle Southern drawl is especially twangy tonight. I think drinking brings out the Kentuckian in her.


"Hey, Morgan," Penny responds. Nugget, one of our pledges, waves.


"Everybody out," I command as I get out of my chair and put my beer on the coffee table.


"What? Why?" Nugget protests.


I glare at him. I'm not angry, I simply want to communicate through intimidation that his little ass needs to vacate my room immediately.


He looks over at Morgan, then back at me and shakes his head. Then he makes a huge mistake.


"Bros before hoes, Stevenson."


I step towards him, ready to grab him by the shirt and toss him out the damn window. No one will refer to Morgan as a ho in my presence, even as a joke. I hesitate when I hear her snicker.


"Ah, Nugget," she says, "God wasted a perfectly good asshole when he put teeth in your mouth."


A fierce swell of laughter overtakes the room, from everyone but Nugget. I can't help it. That might be the most superior affront I've ever heard. In fact, it may have just saved his little ass from a long drop to the ground.


Cass Alexander is the pen name of a Southern born and bred public school teacher. Her brother, who insists she address him as, The Prince of Darkness, gave her the nom de plume after warning her that her book's content may scar her sons for life.


She's a connoisseur of fine humor, hilarious insults, and all things chocolate, preferably dark (like her humor). Oh, and wine. Let's not forget the wine. Cass also enjoys running. It's become crucial to her survival, due to her consumption of wine and chocolate.


Cass's mission in life is to spread the love and the laughter, goodness knows it's needed. It's why she wrote The Persimmon Series.


She and her family now reside in the Midwest, where hardly anyone other than Cass says the words, y'all and holler.


PROMO TOUR FOR ENTICE ME & ROPING THE COWBOY
ENTICE ME & ROPING THE COWBOY
BOXSETS
Genre: Sweet Through Hot Romance
Jack Howland, part of an elite group of special OSS agents, can't resist the pull of the moon or widowed USO hostess, Lulu Lane. Separated after a night of passion, their paths cross again after the war, but will Jack's dangerous secret send her screaming into the night, or back into his arms?
I'm currently finishing my 21st book, tentatively named Double Love and have four books coming out this year. I think I'm blessed as well as lucky. Do write me with any questions. I love to hear from readers!
emotionally courageous women who put their hearts on the line for the men they love. Passionate, honorable characters drive Denysé's stories, in whatever genre you find them in.
When she isn't busy writing, Nicole also mentors authors, offers administrative services and is the founder of Romance Collections. Find out more about Nicole and her books by visiting her website, or any of her social networks.
emotionally courageous women who put their hearts on the line for the men they love. Passionate, honorable characters drive Denysé's stories, in whatever genre you find them in.
world. Stop by her website to sign up for her newsletter and see what she's written, what's coming soon, and to receive special offers.
She is a full time stay-at-home mom and pursues her writing career when she's not chasing kids, cooking or doing laundry.
PRE-ORDER BLAST FOR WORKING WITH IT
WORKING WITH IT
The Persimmon Series, Book 3
by Cass Alexander

Morgan Pottinger is counting the days until graduation. Her plans are to leave small town Kentucky and never look back. As she starts her senior year at Persimmon College, she finds herself the object of Nate Stevenson's affections. Despite her spaz-like tendencies, Nate makes it clear he wants her. Morgan cannot resist the sexy, intelligent guy that keeps her on her toes and ties her up in knots.


There's just one problem. Morgan needs to break up with her hometown boyfriend before pursuing anything with Nate. A series of catastrophes back home continuously interfere with her attempts to end the relationship. At this rate, she'll be married to the loser by March and Nate will be just another casualty in the disaster that is her life. Lucky for Morgan, Nate's much smarter than she is.



"Whiskey? Damnit, Nate. I thought you were smart. That was bourbon. There is a difference. If you want to be friends with anyone from the state of Kentucky, it's kind of an unwritten law that you know this."


"Then I'd better figure it out if I want to be your friend?"


She has no idea how friendly I want to be. She's lucky I haven't tackled her to the ground yet.


"Yep."


"What if I don't want to be your friend?"


"Then, by all means, keep screwing this up," she laughs.


When she notices that I'm not laughing with her, her face blanks.


Morgan clears her throat. "Not funny?" she asks.


I shake my head no. For the first time, there's an awkward silence between us.


"You don't want to be my friend?" Her voice is small. I need to be careful that I don't push her too far.


I shake my head again and she grimaces.


"Oh. Wow. Well, then maybe I shouldn't be here," she stands up and takes a step towards the door. I think I hurt her feelings, which wasn't my intention.


"I broke up with Taylor," I announce to her back. Morgan freezes in place.


I stand up and move close. I'm only inches from her when I say, "It wasn't fair to her, so I ended it."


Morgan exhales and her head tilts forward.


"What wasn't fair, Nate?"


"Turn around and I'll tell you."


She hesitates and my instinct is to grab her and force her to look at me. But that's not how I envisioned this, so I force myself to be patient.


Slowly, she turns. Her eyes are still on the floor. Is she afraid of what she'll see when she looks at me?


I wait her out. A few seconds go by, but it feels like minutes. Finally, she raises her head and meets my gaze. I had intended to talk it out with her, but the look in her eyes is more than I could have hoped for.


The jolt of lust and emotion I feel when she looks at me, with such longing, is my undoing. I do what I've wanted to do since she flashed me in the Harrelson Building.


I grab Morgan and pull her flush with my body while at the same time backing her up against the wall. Every cell in my body is awake. Because of her.


I'm not gentle. A primal instinct inside me wants to own this girl. And I will. The second our lips touch, I know I'll never be the same.


Cass Alexander is the pen name of a Southern born and bred public school teacher. Her brother, who insists she address him as, The Prince of Darkness, gave her the nom de plume after warning her that her book's content may scar her sons for life.


She's a connoisseur of fine humor, hilarious insults, and all things chocolate, preferably dark (like her humor). Oh, and wine. Let's not forget the wine. Cass also enjoys running. It's become crucial to her survival, due to her consumption of wine and chocolate.


Cass's mission in life is to spread the love and the laughter, goodness knows it's needed. It's why she wrote The Persimmon Series.


She and her family now reside in the Midwest, where hardly anyone other than Cass says the words, y'all and holler.


Blog Post: Thomas Was Alone: A Charmingly Intelligent Adventure
Narrative and characterization has rarely been the strong suit of platformers. How often is it that gamers have been given the opportunity to empathize with Mario, Sonic, or Megaman? It is strange, but pleasing, to find such strong characterization in a 2d sidescrolling platformer featuring quadrilaterals as its protagonists in this generation of games.
Mike Bithell's Thomas Was Alone is a puzzle-platformer that tasks players with getting each quadrilateral to its own portal, an exit to the level in the shape of said quadrilateral. Players move the shapes left and right and by jumping or falling. The unique aspect of the gameplay itself is that players may control up to six rectangles of various widths, heights, and abilities such as jump height, the power to float on otherwise deadly toxic water, double-jumping, acting as a trampoline for others, and even opposite-gravity. Getting each shape to its respective exit, which is not always gathered together with the others, requires using each to help the others, creating stairways, elevating less-flighty rectangles, or hitting switches through narrow walkways or at great heights. Each shape has its own unique characteristics that players must figure out how to utilize within the makeup of the entire team. The puzzles rarely felt too challenging, but they were extremely fun to solve, though moving some pieces—like the tiniest square with a small jump to a higher platform—takes some patience and planning. Death by toxic water or pointy spikes is typically followed by a resurrection at a close-by spawn point. At a certain juncture in the gameplay, shapes can be imbued with and switch out these different characteristics one at a time by moving through properly-colored sections of a level, adding another layer of complexity to the gameplay. It rarely ever feels frustrating or very difficult, but still offers compelling challenges.
Thomas Was Alone is not just a simple puzzle game. The second unique aspect of its gameplay is the way in which a story of discovery, sacrifice, and the desire for freedom is told through variously colored and shaped quadrilaterals. The narrator, voiced by Danny Wallace, expresses the thoughts of each of the shapes in a charming English accent a-la Little Big Planet in each level, identifying them by name and sharing their fears, excitement, discoveries, feelings, and thoughts. This one element injects a great deal of humanity into the otherwise simple shapes, allowing players to empathize with them. I never thought I could care so much about the fate of rectangles, but while playing I found myself deeply invested in their fates and relationships.
The narrative material wanes philosophical as well. Each of the characters, particularly Thomas, are alarmingly aware that the environment and system that they live in is limited and changes only to guide them. This juxtaposes the player's position participating in the game, a participation that is also equally limited by the rules of the system. I was fascinated by this slight breach of the fourth-wall, and the game becomes somewhat of a discussion about what it means to play a game and exist in its system, and leaves the air open for thoughts to reflect on our own positions in life as well.
Adding to the enchanting narration is the stellar soundtrack by David Houston. The music is rich yet almost minimalistic, utilizing wonderfully clear and resonant piano melodies and chords, 8-bit crunchy melodic and rhythmic blips, strings, and guitar. It comes off as alluring, emotional, and driving, adding even more to the personalities of the polygonal characters and the similarly minimalistic visuals. The music infuses a great deal of feeling and mood, effectively becoming an essential part of the game's character.
The quirky adventure runs about 12 hours long.
Bottom Line: I would highly recommend this title to anyone interested in a thoughtful, unique, and artful experience.
Treino com Paikuhan

Olá,Sou Paikuhan..
Quer treinar comigo? Hmph
Okay Você precisar ter

Level:200

Ganhara Um bom status até level 300..

Precisara fazer uma luta com 30 Linhas,e Dialogo de 10

Goku Ginyu - Ginyu trocou de corpo com Goku

Goku Ginyu
Level:130
Usara:Kamehameha,Galick Gun,Kaioken(transformação) x5,x20,Usara com o kaioken,Kamehameha(com o kaioken)

Podera ganhar:Kaioken x1( se for humano ), Tail Recreat ( Se for Sayajin ), Special Beam Cannon (Se for Namekseijin )

Ganhara: 1000 XP

Jeice e Burter - Forças Especiais Ginyu

Jeice
Level:50

Usara:Galick Gun,Super Galick Gun

Burter
Level:50

Usara:Galick Gun,Super Galick Gun

Os dois Juntos podem usar:
Dual Attack (Os dois ficam rapido e atacam o inimigo)

Super Zarbon

Super Zarbon
Level:80

Ira usar:Super Galick Gun,Galick Gun,Wolf Attack

Treino Na Sala do Templo

Você precisa entrar na sala do templo pela Plataforma Terrestre

Você pode treinar com um amigo seu,ou com um Dummy ou sozinho
Lembrando que a gravidade aqui é maior

Você precisa ter pelo menos level:35 Para treinar sozinho
Level:55 Para treinar com Dummy
Level:100 Para treinar com alguem

NEW ADRESS
I have now changed my platform to TUMBLR(!!!)
To become rich and famous in making mandala tattoos, DJing, hashtagging, becomming an artist, spend all day with my smartphone checking instagram, facebook, tumblrrrrr and move to some hip city.
LONDON white bottom boy for TOP African
White, been told very handsome and attractive bottom passive boy is looking for an african top friend for fun!
Get back to me!
Married and older men with family and kids are more than welcome. - I am very private and discreet myself.
I am in South East London!!

Please be in London!


Brand New Website
It's UPDATE TIME!

In preparation for my upcoming project The Firelight Isle, I've been overhauling my website, and giving it a fresh, unified, simplified look. You'll now find a more comprehensive and easier to locate comics section, a quick-access gallery on the homepage, and my tumblr, blogger and store all fully skinned and operating as part of the site. I also hope to be breaking the (sometimes very long) articles I post here into more manageable chunks, and collecting them on the Articles Page.

This blog will now be used for updates about new site content, news about The Firelight Isle and my other projects, along with the usual musings and rantings. Please feel free to browse around, and you'd be doing me a massive favour if you could report any unusual findings, broken links, spelling mistakes or other site-errors you find in the comments section below!

Enjoy (and share whilst you're at it!)
Paul

PS: I'm down to the last few copies of the extra-limited-edition print that I launched my Storenvy shop with (pictured below)! Think fast if you've been meaning to get one, they may not be around for long!

Video: Things Got a Little Weird at the End of North Dakota's 2017 Session
The legislative session is serious business. Most of the time. Towards the end of the 2017 session I guess things got a little…weird. "We've been having some pranks going on throughout the session," a House lawmaker told me yesterday evening. Things like turning a fellow lawmaker's phone ringer on and then calling them during the...

Today's Inspirational Tidbit and a Life Update.
I love that quote.
Today, my 'can'ts' have mainly consisted of: I can't find the motivation to do this dissertation work, I can't figure out which survey model I'm going to use for said dissertation that I can't find the motivation for, I can't stop watching bad reality television and old seasons of 'The Wire' in an effort to avoid working on said unmotivated dissertation work...and the like. You get the picture.
My next meeting is on Friday morning, bright and early. By that time, I really need to be able to walk into Alex's office with a solid first draft of the survey that I plan to use to gather data for my project. In reality, I do have the majority of the questions that I'm going to ask planned out. The next step is to get these questions formulated into an online survey. To do so, I plan on using my school's survey mechanism, but I didn't realize until today that I had to apply to be able to use it! So, that's on hold until I receive confirmation and a password -- hopefully in the next couple of days, yikes. I also need to work on compiling a basic webpage that I need to use to help prime my survey respondents while they are completing the questions. Those are my two main tasks for the next few days.
Also on the agenda for Friday: moving! SO, packing definitely needs to happen this week as well. Packing and dissertation, packing and dissertation...I just need to keep repeating it to myself and I'll somehow make it happen.
Oh, but wait -- there's more. MY FAMILY GETS HERE ON FRIDAY MORNING!! That sentence warranted some serious Kanye-capitalizing because it's so major. I'm ecstatic and I can't wait to see them. It has definitely put a little more hop in my step! It's been six months since I last saw them -- that's (by far) the longest I've ever gone without seeing them. Prior to this, the longest was the three months between moving here and going home for Christmas. To say that we're a close family would be an understatement. My sister and brother are my best friends, and I have the best parents anyone could ever ask for. Kellen was obviously here back in November for a couple of weeks, so she's practically a Londoner. ;) But this will be the first time in London (and Europe, in general) for my madre, Brett, and Julie (our dear family friend). I'm so excited to show off my lovely city to them. Wimbledon will be attended, much beer and Pimm's will be had, fish 'n chips will be eaten. In short, it's going to be amazing. The only downside to this trip is that my dad is unable to come...unable meaning there isn't a strong enough drug for him to take to be able to make it through the eight hour flight. Understandable. Flying doesn't bother me, but I totally sympathize for those who dislike it. ((So it's okay daddio -- I love you and will be seeing you in two and a half months!))
I know -- dissertation meeting, a move, AND the arrival of my family! It's going to be a hectic day, that's for certain. My basic plan is to get my meeting done and out of the way early (9:00 a.m., check), head to Heathrow, get the fam-damily situated in their Covent Garden flat, head out for lunch and a walking tour (I know, I'm a nerd), enlist the help of my brother to move me out of my little room, and then head to a pub for dinner and some drinks. Perfect, perfect. After that, depending on how tired and jet-lagged everyone will (might?) be, maybe we'll do a little night on the town. Hey, when you only have eight days in the best city in the world, you need to make the most of it!
I'm sure you all understand how it's difficult for me to focus on the tasks at hand when such awesomesauce things are on the horizon! I'm already thinking of things I can do to get out and enjoy the sunny, 70+ degree weather tomorrow...I'm thinking a park day with my new book (and I'll most likely bring along the monster LSAT prep book for good measure).
Speaking of awesomesauce, look what I found at M&S today:
Awww yeah. Chocolate covered pretzels are one of my most favorite things in the world. These babies were new at M&S and you better believe I grabbed them the second I saw them. Once home, they went straight into the fridge to chill for a cool few hours. My tummy was so happy. I would like to note, however, that my original intention going into M&S was to pick up fruit. Judge away.
Okay, Hayley out. I really should try and get some work done tonight...in between episodes of 'The Real Housewives of New Jersey', of course.
Day 3

Today is officially day 4, but it is my third workout, I skipped day 2. I got home late tonight but made sure I did the workout anyway, even if it was almost 10.30pm. The bonus was that my little ones were tucked up in bed and so today I missed out on the added challenge of small people sitting on my stomach and bouncing whilst I gasp for air and try to do sit ups.




Even though it's only day 3, I've already noticed some benefits in being able to do more of the program properly. I was able to do some push ups, albeit girls pushups and probably no where near deep enough. I was also able to do all of the star jumps. The only part that i'm still really having trouble with is the butt kicks. I do it as a step rather than the bouncy hop and literally kick my butt, haha.




Image sourced from: http://ourtimetochange.tumblr.com/post/3958538153/this-will-be-repeating-in-my-head-as-i-run-my









Instagram: Il mondo sommerso e oscuro che dovresti conoscere
Seguaci fake, club segreti e compravendita di post. Sei pronto a conoscere il sommerso di Instagram? 12+ Instagram Brand Case StudyEcco 12+ casi di studio in cui Instagram viene utilizzato dai Brand in modo creativo e non convenzionale. Guarda tutte le case history L'immagine dell'iceberg è molto famosa, l'ho scelta perché è quella che riesce a far percepire in modo immediato cosa sia "il sommerso", ovvero quella parte che non vediamo, forse non riusciamo neanche a percepire, ma che in realtà esiste. Dobbiamo conoscere il sommerso per essere in grado di identificare persone che potrebbero andare a danneggiare le nostre operazioni di marketing. Questo articolo è molto utile per chi usa Instagram per lavoro e chi in campo Digital PR ha l'obiettivo di riconoscere e coinvolgere veri opinion leader in attività di marketing che devono portare valore. Una Premessa Oggi voglio parlarvi di Instagram, il social network visivo che sta crescendo di più in termini di utenti attivi, insieme a Tumblr. Ad oggi la piattaforma conta oltre 700 Milioni di utenti Mondo. Approfondisci: Lo stato degli Utenti Attivi e Registrati sui Social Media in Italia e Mondo. Come spesso capita, con il successo di una nuova piattaforma social e la conseguente opportunità di fare del business, nascono strade parallele ...

Instagram: Free Template PowerPoint & Keynote per creare presentazioni efficaci
Un template da scaricare gratis in PowerPoint e Keynote in cui trovare risorse utili per presentazioni Instagram. Era da diverso tempo che avevo in cantiere alcune risorse utili per creare presentazioni riguardo attività con Instagram. Finalmente sono riuscito a ultimare le slide e metterle in condivisione. 10+ Instagram Brand Case StudyEcco 10 casi di studio in cui Instagram viene utilizzato dai Brand in modo creativo e non convenzionale. Guarda tutte le case history Instagram è il social network che sta crescendo di più in termini di utenti attivi, insieme a Tumblr. Ad oggi la piattaforma conta oltre 400 Milioni di utenti Mondo e in Italia 9 Milioni utenti attivi al mese e oltre 4.6 Milioni al giorno. Spesso capita di creare delle presentazioni in cui visualizzare alcuni elementi di Instagram, profili, post, numeri, tutte quelle informazioni che servono a contestualizzare una nostra idea o attività di marketing. Scarica il Template Nel template che trovi per PowerPoint e Keynote potrai trovare elementi grafici per presentare al meglio le tue attività con Instagram. Link: instagram-assets-presentation.zip (4.15MB) In questa prima versione: – Logo e Icona Instagram – Numeri Instagram Mondo e Italia – Profilo Instagram Desktop modificabile in slide – Profilo Instagram Mobile modificabile in slide – Post Instagram modificabile ...

It's Not FAAAIIIIRRRR!
I'm probably beating a quickly dying horse, but I couldn't resist. The other day, I was talking with a colleague about the Occupy Wall Street issue, and came down on the side of the protesters, saying that the distribution of wealth in our country wasn't "fair" (actually, they said "equitable", but they pretty much meant the same thing. So, I brought up another colleague's Business Law class where if the students used the word "fair" in an answer, they automatically lost points.



Fair is one of those words that seems to mean so many different things to different people that it's practically useless in conversation except as a rhetorical tool. When the Unknown Daughter was seven, we decided to expunge the use of the "it's not fair". The Unknown Wife and I told her that we didn't want to hear it, and whenever she uttered the phrase, she'd just have to "put it in THE BOOK". THE BOOK was a little journal with her name on it and the title "It's Not Fair". Whenever she used the forbidden phrase, she had to write it down as "It's not fair that______". She looked at the book, thought a minute, smiled at me, and wrote one (and only one) entry in the book: "It's not fair that they're my parents". She's pretty much never used the phrase since (yes, I have a remarkable daughter).

To close, let me give you two sites to peruse. In the first, We are The 99 Percent, the Occupy Wall Street Crowd posts their grievances, and in the second, We are the 53 Percent, some others post their responses. Feel free to chime in on either side.
James Jamerson's 1961 Fender Precision Bass Auction


A bass guitar owned and played by Motown legend James Jamerson will be up for auction later this month. This is the instrument was not the original that Jamerson played during his years with Motown's Funk Brothers, as the label's go-to session bass player. It is apparently a second bass that he owned. It is a 1961 Fender Precision Bass.



Jamerson's first electric bass was a 1957 Precision Bass, refinished in black, with a gold-anodized pickguard and maple fretboard, which he nicknamed "Black Beauty". That bass was a gift from his fellow bass player Horace "Chili" Ruth. It was eventually stolen.





His most famous bass guitar was the 1962 Fender Precision Bass which was he dubbed "The Funk Machine." This Fender bass had a three-tone sunburst finish, a tortoiseshell pickguard, rosewood fretboard and chrome pickup and bridge covers. The bridge cover contained a piece of foam used to dampen sustain and some overtones, which was standard to the models of that era.


Jamerson had carved the word "Funk" on the the heel of the instrument. He typically set its volume and tone knobs on full. Sadly this bass was also stolen sometime in 1983 at a time when he was in the hospital and dying.


Jamerson had lent his second 1961 bass to his aforementioned friend, Horace "Chili" Ruth sometime in 1967 or 1968 at a time when Ruth needed a bass. Jamerson never asked him to return it, so it has been in his procession ever since.

Jamerson left Detroit and moved to Los Angeles when Motown Records moved their headquarters to California. Apparently the bass was forgotten by Jamerson.

This bass is being offered by Heritage Auctions, with bidding starting on May 29th. The official dates are June 17th and 18th. There is a $12,000 premium. Click the link to register.

The bass is completely original. Only one of the La Bella strings has been replaced.

Jamerson is one of the best known and most influential electric bass players of all time. He was inducted posthumously into the Rock and Roll Hall of Fame in 2000. His playing can be heard on at least 30 Number 1 hit recordings and more than 70 R&B hit recordings.




Jamerson started his career by playing in Detroit clubs and later found session work with the Motown Record Company. He began by playing string bass, but switched to electric bass during the 1960's.






As mentioned before, James Jamerson was part of a core group of Motown Session player that came to be known as The Funk Brothers. In addition to session work, he sometimes toured with the artists. Though the musicians did not receive credit on the singles or albums for their work until sometime in the 1970's,


Jamerson's playing can be found on such hits as Just Like Romeo and Juliet, You Can't Hurry Love, My Girl, Shotgun, For Once In My Life, I Was Made To Love Her.




That is him playing the bass lines on Going to a Go-Go, Dancing In The Street, I Heard It Through The Grapevine, What's Going On, Reach Out, I'll Be There, and Bernadette. When Motown ended in 1973, Jamerson performed on such songs as Neither One Of Us, Boogie Down, Boogie Fever, You Don't Have To Be A Star, and Heaven Must Have Sent You.



James Jamerson played on albums by Robert Palmer, Dennis Cofey, Al Wilson, Smokey Robinson, Ben E. King and many others. When bass styles changed, Jamerson, who was a pioneer, found himself out of work. His 1983 death was attributed to liver failure, resultant from alcoholism.

On his Fender Precision bass, Jamerson favored La Bella heavy-guage flatwound strings (.052 - .110). He never replaced these strings unless they broke. He did not take particularly good care of his instruments. In fact he once said, "The gunk keeps the funk." He believed this improved the quality of the tone.

It was suggested to Jamerson that he switch to brighter sounding roundwound strings, but he declined.


In an interesting 2015 article from the Talkbass forum titled, James Jamerson's Funk Machine - Wrong Year, the editor of Bass Magazine and a reader discuss the fact that the famous Funk Machine may not be a 1962 Fender Precision bass, but rather a model created between 1964 and 1967, based on the transition logo decal, created in 1964, and the pearloid dot fret markers.


Another indicator that it may be a bass made later than 1962 is the foam mute pad under the bridge cover. These were not introduced until 1963. Prior to that the mutes were made of felt.





When playing upright bass, he used his index finger to pluck the strings. On electric and acoustic bass, he favoured utilizing open strings. This technique helped give his playing a fluid feel. He subsequently got the nickname; The Hook.



On studio recordings James Jamerson plugged directly into the mixing console. He adjusted the console so his sound was slightly overdriven. The tubes in the mixer gave him a little compression.


When he played in clubs he used an Ampeg B-15 amplifier with an older Kustom speaker cabinet loaded with twin 15" speakers and covered in blue Naugahyde. He always played with the volume control turned up fully and the treble control turned only half way up.



Click on the links below the pictures for the sources and the links in the text for additional information. For a real treat, click on the links on any of the songs mentioned to hear some of the best Motown music ever recorded

.



©UniqueGuitar Publications 2017 (text only)



















By me💅🏻✨💕#likeforlikes #90likes #60likes #likeforfollow #tbt #snapchat #like4like #tumblr #russiangirl #likeforfollowback #sea #30likes #50likes #like4likes #like4likeback #cool #likeforlikeback #style #likeforlikesback #150likes #girl #70likes #20likes #80likes #40likes #likeforlike #200likes #100likes #like4follow #10likes
Amo essere Siciliana...amo la bellezza della mia terra...amo i miei piccoli paradisi 💟 Follow @vanessa__christine 💕👸 #holliday #model #hairs #tagsforlikes #model #siguemeytesigo #yamamay #hairstyle #likeforlike #tagstagram #estate #vsco #instago #pretty #tumblrgirl #italiangirl #sfs #polishgirl #frenchgirl #gorgeous #ilovesicily #love #russiangirl #beautifulgirl
Bits 'n' pieces:
morning ritual with emailing. Well, I've started tumblr-ing them to do my part in lowering the maturity and IQ of the internet at MorningIllustration.tumblr.com. Swing by to witness the phenomenal heights my art can achieve.

Elsewhere on the interwebs, thanks to the awesome gents behind the excellent THE SILENCE OF OUR FRIENDS—Mark Long and Nate Powell—for contributing a VIETNAMERICA-inspired guest strip to the equally awesome gents of UNSHELVED's artist book review segment:




It ran way back in February, but I only just found out about it recently. Blaming that faux pas on the whole "preparing for baby" thingy. Okay, b
ack to work:
Reformer: Is Your State Representative? See Where Your State Stands.
A newsletter to keep you informed about all things election reform from FairVote. Visit this page to read the Reformer online. For more updates on FairVote's work, visit our website and find us on Facebook and Twitter. Stay informed by signing up for more updates.
---
The Reformer: States of Reform Issue June 16, 2014
FairVote is an electoral reform leader with a strong vision of where we want to go and practical strategies for how to get there. We value research and analysis, regularly adding posts to our blog and website research section.
Highlights
Updated Monopoly Politics 2014 Report projects 371 House races and showcases a reform plan for your state
Washington Post editorial suggests time for fair representation voting
Report shows State of Women's Representation in your state
Massachusetts enacts voter pre-registration
Colorado reformer improves on Top Two primary model
New FairVote report shows the value of National Popular Vote
Second California jurisdiction adopts a fair representation system this year
Task force in county of 1 million recommends ranked choice voting
FairVote is hiring a new program director and welcomes new colleagues
---
Understanding House Elections: Monopoly Politics 2014 and the Fair Voting Solution
We urge you to visit the interactive map and comprehensive state-by-state profiles in Monopoly Politics 2014 and the Fair Voting Solution. Recently updated with analyses of open seats, the report allows you to know whether you live in one of the 371 districts already projected for one candidate in November and why. In 1997, we influenced a generation of political analysts by publicizing a way to categorize the partisan leans of House districts, and this latest update builds upon our 20-year history of reporting on House elections.The report also showcases state plans for achieving a better democracy through fair representation voting and details what our analysis means for issues like redistricting, campaign finance, and voting rights. Take a look tosee where your state stands, and come back on November 6 to see a list of projected winners in more than 380 of 435 districts for the 2016 House elections.
Washington Post editorial on June 15 suggests time for multi-member districts for Congress: The lead editorial in the Washington Post yesterday was entitled Blending Red and Blue, with a subheading "Americans want lawmakers to work together, which may require
changing the political system." The author states: "Rebuilding the political center might require more radical measures such as the revival of at-large or multi-member congressional districts, which used to be common in many states." The editorial does not assume use of fair representation voting, but such systems are clearly the best way to achieve the goals of the editorial. In the past two years, the Post has published two commentaries by FairVote Executive Director Rob Richie that made the case for fair representation voting.
A note on Eric Cantor's defeat: House Majority Leader Eric Cantor's June 10th primary loss was truly remarkable, but its shocking nature underscores how most primary elections are noncompetitive. Cantor is only the second House incumbent to lose this year, and 99% incumbent success in primaries is the norm. Most incumbents win easy primary victories and then easy general elections -- more than 97% of all House incumbents can be expected to return to Congress next year despite low ratings. We have more to say on our blog, but Cantor's defeat was not due to the "usual suspects" of closed primaries, redistricting and campaign spending.
---
 Representation of Women: The State of Women's Representation 2013-2014
Our Representation 2020 project has produced a great resource, with extensive analysis and state-by-state profiles about representation of women in elected office and strategies for achieving parity: State of Women's Representation 2013-2014.
Women seem poised this year for gains in Congress (currently 83% men) and potentially governorships (90% men),
and many are winning nominations in certain House districts that are safe for their party. Women will be competitive in several statewide races, including Republican Senate candidates Joni Ernst (IA) and Terri Lynn Land (MI) and Democratic Senate candidates Alison Lundergan Grimes (KY) and Michelle Nunn (GA).One example of a likely U.S. House winner is Bonnie Watson Coleman, who won herprimary election for New Jersey's 12th district on June 3rd. Running in a heavily Democratic district, she is expected to be New Jersey's first African American woman elected to Congress. She almost certainly will be joined by Mia Love, an African American Republican in Utah. More women of all parties should be elected to Congress and represented in our government. To learn more, visit our Representation 2020 website.
---
FairVote Reforms Moving in the States
FairVote often works to pass legislation and ballot measures, but our greatest influence has come from developing policy ideas, introducing them to key players, and proposing strategies to win them. Here are recent examples:
Massachusetts adopts voter pre-registration for 16-year-olds: Massachusetts Governor Deval Patrick has signed a strong election reform law that includes voter pre-registration for 16- and 17-year-olds. A decade ago, FairVote identified this policy as a way to achieve the goal of getting young voters registered as they reach voting age, and played a direct role in winning it in Maryland, Rhode Island, and Washington, D.C. We also play supportive role in Colorado, Delaware and Florida. We congratulate MassVote and Common Cause Massachusetts for their leadership in the multi-year campaign in Massachusetts.
 Fixing top two primary systems with ranked choice voting and the Colorado innovation: In a recent Innovative Analysis, we wrote about primary elections and how to fix them. Voter turnout is plunging in primaries, and is far less representative than the November electorate. One proposal, the "top two primary system," addresses real problems by increasing voter choice in primaries. But it also has unfortunate, correctable problems, as we explain in a timely review of this month's Top Two primary in California.
The Coalition for a New Colorado Election System is circulating a ballot measure that largely corrects the downsides of the California Top Two system – the key innovation being advancing more candidates and relying on ranked choice voting ("instant runoff") in November. See our team's detailed analysis of the Colorado plan. We also like key elements of the proposal developed by Nevada's Doug Goodman, who is gaining support from legislators and publishing op-eds.
National Popular Vote looks forward after big New York win / Listen to new podcast: FairVote has played an important role backing the National Popular Vote plan and is thrilled with this spring's big win in New York State. For those of you who are unfamiliar with the National popular Vote, it is a state-based means of achieving a presidential election. The candidate who receives the most votes in all 50 states and
DC will win the presidency. This plan is on target to be in place for the 2020 election. To learn more about the plan, listen to a great radio podcast with MoveOn.org's Ben Wikler that features FairVote Board Member Hendrik Hertzberg of the New Yorker magazine, and read this Presidential Studies Quarterly article by FairVote's Rob Richie and Andrea Levien. Richie and Levien also coauthored a report last week that debunks one of the primary myths about the National Popular Vote: that candidates will only spend their time in major cities. 
California jurisdiction adopts fair representation voting system: California's Santa Clarita Community College District has agreed to move elections to November of even years and to extend cumulative voting rights to resolve a California Voting Rights Act (CVRA) case. The District also volunteered to host informational sessions for potential candidates. Board president Michele Jenkins said, "This is a fair settlement that ... promotes greater participation." Read FairVote's news release about an agreement earlier this year to extend cumulative voting rights in city council elections in Santa Clarita (a growing city of 180,000) and our amicus brief submitted in a CVRA case in January.
Promote Our Vote success in Montgomery County leads to support for ranked choice voting: We're thrilled with the work of the Voter Turnout Task Force in Montgomery County, the Maryland county of a million people where our office is located. The task force, which was 
created after the county council unanimously passed its version of our Promote Our Vote resolutions,recommends a slew of great pro-suffrage ideas, including extending voting rights to more residents and adopting ranked choice voting for all county elections. Stay tuned on what the council does with these recommendations.
Voters in Takoma Park back FairVote-supported reforms like ranked choice voting: FairVote conducted a survey of voters during Takoma Park's Ward 3 special election for city council. The survey focused on respondents' opinions of Takoma Park's suffrage laws and their views on the city's innovative voting policies. Our overview of the results tells the full story, but a few highlights: in the hotly contested race, 49% of voters said there were fewer examples of candidates criticizing one another while 2% said more, and of those with an opinion about city practices, 93% support ranked choice voting, 89% back Election Day registration, 80% back voting rights for noncitizens, 76% support voting rights for all citizen residents with felony convictions, 75% support guaranteed candidate access to apartment buildings and 72% support voting rights for 16 and 17-year-olds. And once again, more 16 and 17-year-olds voted than all 18 to 30-year-olds combined.
We also did an exit survey last month when more than 3,000 Arlington County (VA) Democrats voted in a firehouse primary with ranked choice voting. This contested race needed an instant runoff to determine the winner, and the system was widely praised. We will release our survey results later this year. We also have been tracking the growing use of ranked choice voting in elections on campuses (used in more than 50 American colleges and universities, as discussed in our recent pieces on RCV elections in UCLA and Oregon State) and organizations (including many major associations, and also the Academy Award Oscar for Best Picture).
---
Inside FairVote: We're Hiring, Welcomes & Farewells, Marathon Success
 FairVote's hiring a new program director: We are looking for a talented and experienced leader to help lead our growing team. See our job announcement for a program director to work in our Takoma Park office.
FairVote crosses the "marathon" finish line: Thanks to the many generous contributions we received from supporters like you, we were able to achieve our donation challenge of $26,200 for Executive Director Rob Richie's First Marathon – with each dollar matched by FairVote board members. But we still have a long way to go to reach our First Million goal. To contribute or learn more, visit our donations page.
FairVote submits testimony and on the road: Our Executive Director Rob Richie submitted testimony about innovations for overseas voters to the U.S. Senate Committee on Rules and Administration in May and FairVote chair Krist Novoselic addressed the Libertarian Party of Washington. Rob also was a featured speaker at a May forum of the League of Women of Voters of DC, a Stanford conference on electoral reform, our Oakland ranked choice voting forum, and a New York City ranked choice voting briefing. 
FairVote bids farewell to staff members and welcomes new additions: We have hired a remarkable group of eight Democracy Fellows, who will join our team in September. We welcome Rebecca Hellmich, who has begun her fellowship, and a terrific crew of summer interns (pictured to the right) who are already making excellent contributions to our FairVote blog. We also wish the best to 2013-2014 fellow Amanda Gaynor, who has a great new job, and to departing research and policy staffers Devin McCarthy and Andrea Levien, who will be entering graduate school this fall. Their contributions have been innumerable, and they will be missed.
Comment on How to Change IMEI on Tecno Boom J8 devices by pokkaloh.tumblr.com
Marshmallow has become a very hard thing to do. before reading my post today i know you must have tried the old ways which includes the old MTK engineering mode apk and the mobile uncle apk well I am glad to tell you that you have come to the right place because an upgrade on googles security patch has led toan upgrade on our software s as well so changing of IMEI on android 6.

Healing Gaia (The Spirit of the Earth)
Gaia is ill with a disease bound to kill,
But we have a magic elixir that will fix her,
We'll give her sweet shots to combat the rot,
And make our beautiful friend strong again.


We (my monster mate Doctor Conrad and I) are Candy Crusaders.
And we want YOU to be one too! More info on that coming soon.
Our mission is to fight sickness with sweetness.
Such as this magically delicious Power Potion:
Then add whipped cream vodka and/or marshmallow vodka.
Logo made for me by Jason Durham
Alice Cooper In Wonderland
Honey I shrunk the rockstar! (And his pets!)
So he could perform in my Wee Wonderland:
Alice met Alice and her creepy crew.
Then it was time for the show!
Of course he played this song, since it's Frankenstein Day:
Malice convinced him to make her his running mate afterwards.
Check out my post on their campaign
here
.
One of Alice Cooper's missions is to get Peter Sellers,
who's in Alice In Wonderland (1966), on the £20 note.
Get this DVD with bonus Alice biopic
here
.
Dreamchild (1985) is another great film about the real Alice.
You can get it on DVD
here
.
They're this week's Flick Picks, which you can see in the sidebar.
Also check out my sister Ladan's Alice story featuring me
here
!
Grandma Sketches
sketching sketching sketching! I'm still not sure that I've found her design, although I really enjoy the bottom left character the most.
1950's Prom
A group of friends and myself have created a tumblr called
Sheridames
. Its a blog we're using to keep us motivated, connected and creating new art after graduation. It consists of all female contributors who are 2013 Sheridan graduates :) Please check us out and follow us if you like our work! There will be monthly themes for us to follow too, this month's theme was 1950's Prom.
There might not be much on their now but its coming!
I'll also be posting my film soon :)
Don't Forget the Mistletoe by Christy Carlyle
Continuing my author interviews with authors in The Gift of Christmas anthology. Today, I'm talking with Christy Carlyle about her short story "Don't Forget the Mistletoe." I loved this story about the difficult transition of friends to romance and all the expectations we set for that to happen.

Not only is Christy the author of this story, and the author of two wonderful historical romance novellas, but she is also the cover designer for the anthology. A truly talented person who works way too many hours in many venues, I'm lucky she had a few moments to join us today.

Tell us about your inspiration for this story, Christy.

I've always loved stories set during wintertime and somehow linked to Christmas traditions. When I was a kid, there was an archway in the wall that joined our living and dining rooms, and sometimes we would hang a bundle of mistletoe in the center of that arch. It was glossy and green, and I knew the special tradition of giving or receiving a kiss when you stood under the mistletoe with someone. I've always wanted to incorporate that tradition into a romance story.


I grew up in the Midwest and most of my extended family lived nearby, so the holidays were always a grand event with lots of laughter, food, and fun. It was a chance to catch up and plan for the coming year. The backdrop of the holidays immediately evokes sentimental memories, yet it also makes me think about change. The advent of a new year is a time when anything is possible—resolutions are made, fortunes can change, new beginnings are just around the corner. The story of Ben and Amelia came to me wrapped up in this notion of a new possibility—a relationship that blossoms from friendship into love.

The friends-to-lovers story is one of my favorites. When I was younger and first read Little Women by Louisa May Alcott, I was devastated that Jo March didn't end up with her friend and neighbor Theodore "Laurie" Laurence. Mr. Knightley and Emma Woodhouse from Jane Austen's Emma are my favorite example of literary longtime friends with the potential for more. Much like Ben and Amy in my short story, "Don't Forget the Mistletoe," they are the closest of friends, even confidantes, but one of them is driven to risk the comfort of their friendship for the chance of something more.

You can learn more about Christy and her other books in these places:
Christy's Website | Windtree Press Author Page | Facebook | Twitter | G+ | Tumbler | Pinterest

Cover Reveal Operation: Endgame by Pip Ballantine and Tee Morris
Ministry of Peculiar Occurrences
Philippa (Pip) Ballantine
Join Agents Books and Braun on their final adventure with the Ministry of Peculiar Occurrences!
There is no time to rest for Eliza D Braun and Wellington Thornhill Books. The man who has haunted and hounded them since the fall of the Maestro, Doctor Henry Jekyll, is now on a killing spree, using bizarre, theatrical murders as a way to taunt their inability to capture the. It falls on Books and Braun to turn the tables on Jekyll and bring him to justice.
As Wellington and Eliza continue their pursuit of the madman Jekyll, the Ministry of Peculiar Occurrences stand against a recent surge in House of Usher activity. Agents Bruce Campbell and Brandon Hill discover more about the intention of Operation: Ragnorok, and the Ministry find themselves in a race to thwart Usher's intent to plunge the world into chaos, despair, and a noticeable lack of clotted cream for Devon Teas.
The Ministry will not let this stand.
Philippa (Pip) Ballantine
New Zealand born fantasy writer and podcaster Philippa (Pip) Ballantine is the author of the Books of the Order and the Shifted World series.
She is also the co-author with her husband Tee Morris of the Ministry of Peculiar Occurrences novels as well as Social Media for Writers. Her awards include an Airship, a Parsec, the Steampunk Chronicle Reader's Choice, the RT Reviewer's Choice Award for steampunk, and a Sir Julius Vogel. She currently resides in Manassas, Virginia with her husband, daughter, and a furry clowder of cats.
Tee Morris has been writing science fiction, fantasy, horror, and non-fiction for over a decade. His first novel, MOREVI: The Chronicles of Rafe and Askana, became the first novel to be podcast in its entirety, ushering in a new age for authors — podcasting. In 2011, Tee penned with his wife Pip Ballantine the Ministry of Peculiar Occurrences series. The series and its short fiction podcast, Tales from the Archives, has won several awards including the 2014 Parsec Award for Best Science Fiction Anthology Podcast, the 2011 Airship Award for Best Steampunk Literature, and RT Reviews' Choice Awards for Best Steampunk of 2014. In 2016, Tee and Pip released the fifth book in the series, The Ghost Rebellion; the first book in a new spin-off series, The Curse of the Silver Pharaoh; and the unexpected novella of erotic ridiculousness and hidden messages from Ministry command, Countless Hues of Crimson.
And somewhere in the middle of all that, Tee and Pip released with Writer's Digest the go-to, how-to book, Social Media for Writers. In 2017, he reunites with Chuck Tomasi for the third edition of Podcasting for Dummies and brings his steampunk adventures to a close with Operation: Endgame. Tee and Pip also host The Shared Desk, a podcast covering collaboration and other aspects of a writer's lifestyle.
Explore the works of Tee Morris, and his occasional geek rants, at
Did u guys know that i met the loml? @niallhoran 12.06.17 😻🔥#road#traffic#love#nature#naturephotography#love#photography#onlypicturesitake#travel#beautiful#sunny#cool#nice#view#colors#clouds#quote#poem#tumblr#blog#niallhoran#niall#horan#imettniallhoran#onedirection#1d#harrystyles#louistomlinson#liampayne#elounor
Kommentar zu Kontakt von Chris Aldrich
You know it was an awesome <a href="https://indieweb.org/2017" rel="nofollow">Indieweb Summit</a> for <a href="https://indieweb.org/WordPress" rel="nofollow">WordPress</a>, when you log in and see all these awesome updates! <a href="http://indieweb.org" rel="nofollow"></a>Just some of the WordPress related updates that were built and released at the Indieweb Summit this weekend in Portland.Congratulations and Thank You to <a href="https://notiz.blog/">Matthias Pfefferle</a>, <a href="https://david.shanske.com/" rel="nofollow">David Shanske</a>, <a href="https://snarfed.org/" rel="nofollow">Ryan Barrett</a>, <a href="https://miklb.com/" rel="nofollow">Michael Bishop</a>, <a href="http://ashersilberman.com/" rel="nofollow">Asher Silberman</a>, <a href="https://kraft.blog/" rel="nofollow">Brandon Kraft</a>, <a href="http://anomalily.net/" rel="nofollow">Lillian Karabaic</a> and all of the others in the Indieweb community who provided the setting, conversation, thinking, and underpinning that made all this possible! Syndicated copies to: <a href="http://chrisaldrich.tumblr.com/post/162266508467" rel="nofollow"> </a><a href="https://www.twitter.com/chrisaldrich/status/879209155428536322" rel="nofollow"> </a><a href="https://www.facebook.com/ChrisAldrich/posts/10101362110531425" rel="nofollow"> </a><a href="https://chrisaldrich.wordpress.com/?p=55674711" rel="nofollow"> </a> <em>Related</em> <code> Author: Chris Aldrich I'm a biomedical and electrical engineer with interests in information theory, complexity, evolution, genetics, signal processing, theoretical mathematics, and big history. </code> I'm also a talent manager-producer-publisher in the entertainment industry with expertise in representation, distribution, finance, production, content delivery, and new media. <a href="http://boffosocko.com/author/chrisaldrich/" rel="nofollow"> View all posts by Chris Aldrich </a>

ネーコンのねこ (3,840,073)
【ねこは長き眠りから覚めたが、まだねむかった】 情報などはこちら[http://nekoncat.tumblr.com](最終更新日:H29.5.16) (by @echo_s)
Crater Lake is a caldera that was created when volcanic Mount...
Crater Lake is a caldera that was created when volcanic Mount Mazama collapsed about 7700 years ago. It's about 2100 feet (655 meters) deep with clear blue water. No water runs in or out of the lake - it only evaporates and gets filled with rain or run-off.
If you go, do it in the summer - it's 7000 feet up and gets over 40 feet of snow a year, closing most roads and facilities. This time of year you can walk to the rim. (at Crater Lake National Park)
We had the pleasure of spending the weekend with Deb and John...
We had the pleasure of spending the weekend with Deb and John Kiger in Sonoma County. They are my cousins and until this weekend, we had never met them.
They own and operate Kiger Family Vineyards, the most sustainably run vineyard you'll find.
This photo is Deb with one of their dogs, a Maremma named Francesco. Maremmas are Italian and bred for protecting livestock. Francesco and Marco protect the sheep that do weed control in the vineyard. Wonderful, people, wonderful critters. I hope we can get back soon.
Yeah so we got 10 yards of cedar wood chips delivered to our...
Yeah so we got 10 yards of cedar wood chips delivered to our house today. For the record, that's a lot of damn chips. We nearly died spreading them around the property. A couple of shovels, two 5 gallon buckets and wheelbarrow can do a lot if you like manual labor. And who doesn't, amIright?
Auckland street photography
A while back I asked a professional photographer some advice on street photography. Before giving me two cents he laughed and said there's no street photography in Auckland. What he meant by this is our small metropolitan area, relatively small population base and density makes it difficult to get the kind of street scenes you'd see in New York, Los Angeles, Paris, London, Istanbul, Hong Kong, etc I took a look online for any Auckland street photography sites or blogs, I found a couple of discontinued blogs about street fashion in Auckland . It's not exactly what I like to snap when I'm out and about and frankly with my sense of style it would be pretty hypocritical to be writing about what's in and what's not. I've been taking a few photos with my Olympus OM-D E-M5 and sticking it on a Tumblr (www.aucklandia.com) . It's nothing fancy just me learning the ropes of photography and taking photos on the street. I realise New Zealand is pretty small and landscape photography is a lot easier for some than street photography, but I love being able to tell stories about the city I live in through the people walking on its streets. If you want to join me on Saturdays when I go for random wanders around town, different flea markets, and events taking photos, or if you have cool photos you want to share - get in touch: aucklandiablog@gmail.com

Awesomeness Taps Tumblr's Katherine Barna as VP of Communications (EXCLUSIVE)
Awesomeness has hired Katherine Barna, previously head of communications and public policy at Yahoo's Tumblr, as VP of communications. At Awesomeness, Barna oversees communication and PR strategy for the company and its four key divisions: the Gen Z-focused AwesomenessTV network, Awesomeness Films, DreamWorksTV, and Awestruck. In addition, she will head up the company's social responsibility... Read more »
And the Winner Is...

There has been so much amazingness cooking up behind the scenes as I finalize the details of the next trade, but I can't announce it quite yet AND I've got some cool space stuff to post to the site soon as well, including some video footage of me with astronauts. But before all of that, I want to announce who has won the NOOK and NOOKA Watch!

I selected a panel of experts from various fields and they helped me determine who should win the NOOK. As for the NOOKA Watch, I choose someone who tweeted the link to the site out.

Meet the selection committee:

Sarah Marr (@scidoll) does science & tech 'stuff' to make the world better. She'll be up in space at some point, too. scidoll.com
Doug Akin (@dugger) world adventurer and former co-owner of Mr.Youth and social media kingpin.
Michael Vassar sometimes does what he should, as far as he can tell, even without being told to. So far this seems to consistently work out well for him. He is also known for running the Singularity Institute.
Kym Nicholas is a 2x emmy nominated reporter at Forbes and a regular contributor on Fox News Channel, Bay Area's NBC 11 and KRON 4.

Drumroll...

The Winner of the Nook is Craig Stover!

"I want to go to outer space because it was always my dream since I was a kid, and I can be the first disabled veteran in space, showing others to not give up on their dreams no matter what life throws at you and I am willing to trade my 19 year old daughter since I apparently have nothing more to teach her since she apparently knows everything now."
The Winner of the Nooka Watch is Cindy Hickman!
"I want to go to outer space because this place is too crowded and I am willing to trade my Starskey and Hutch dolls!"

Congrats to you both!

Nouvelle page web
Je viens d'ouvrir un Tumblr donc pour ceux et celles qui veulent me suivre...

c'est par ici

Ou alors vous pouvez aussi me suivre sur

Twitter

@ChristelleR13
She passed away
Geçmişte edilmiş bazı satırlarda dönüp bakınca bulduğun başka anlamlar kimi zaman bir iç ferahlaması sağladığı ve "şimdi anladım" dedirttiği kadar, beraberinde bir üzüntü de peydah eder insanın içinde. Anlamı olması gerektiği zamanda bulamamak ya birşeyleri kaçırmak demek ya da aptallık.
.
Birinin sevincidir, başkasının hüznü; bir yokoluştur bir başka varoluş. Bir mutluluktur bir başka hüznün sonucu. Aynı yöne bakarken birileri ağlar birileri güler.

Gizli hesap dillendirilse gizli mi kalır. Nasıl anlarız her şeyi alabildiğine tersine; nasıl inanırız biz aslında hiç inanılmaması gerekene. Bıçak gibi kesmesi için bir acının böğrümüze kadar gelmesine seyirci kalırken. Herşeyden geçip, körleşip, sağırlaşıp nasıl koşarız biteviye. Bize bunu yaptıran aşk, bize neden getirmez başka güzellikler. Kestikçe kanattıkça yarıp yerinden çıkardıkça kalbi, avucunda can çekiştiğini gördükçe; ve daha paspas ve daha yerlere saçılarak ve gururu ayaklar altına alarak; nasıl biz biz oluruz tüm bu zaptedilmişlikle.

Nasıl tutkunuz, nasıl teslim. Nasıl şaşkınız her defasında nasıl şapşal. Hep mi aynı son gelir, hep mi başka şimdi derken yine o gelir. Gelir, keser ve çıkarır kalbimizi ta orta yerinden. Bir kez kesilmesiyle birkaçı arasında fark mı? Yok, yok, yok.

Bildim bileli sana tutkun. Olandan, bitenden, olamayan ve eremeyenden bağımsız; ben, iliklerime kadar sana tutkun.


Ben sana kanıyor muyum, aldanıyor muyum
Sen beni kandırıyor musun?
Ben mübalağa mı ediyorum?
Sen inanmadıklarını mı söylüyorsun?

Yazdıklarım artık bana kalsın. Sonsuza kadar.
Artık başka olayım. Çıksın içmdeki bıçak.
Ben sadece ben olayım.

Üzülüyorum, ama ağlayamıyorum.
Çok üzülüyorum, ama ağlayamıyorum.
Ölü gibiyim ama toprağa giremiyorum.
Ruhum eriyor, tutamıyorum.
Switch Off
Birine bir şey söylemekten zaman içinde yoruluyorsun. İstiyorsun ki geçen zaman bazı şeyleri kolaylaştırsın. Anlaşılsın. Kelimeler etmeden. Kendini hırpalamadan. Tahminen karşındaki insanlar da bu yaklaşımda olduklarından, senden bir şeyler bekliyorlar. Söylemeden, anlatmadan. Hayatta sorun kabilinden şeylerin ne kadarının gerçekten sorun olduğu, çözüm bekleyen sıkıntıların ne kadarının çözülemez olduğu, neye yetip neye yetmeyeceğin, hep kafanda akan bir film gibi. Sonunu ortasını, bazı sekanslarını görmek istediğin bir film gibi. Kafam berrakken, ruhum çözelti gibi. Sürekli bir çay kaşığı kafamda çalkalanıyor.
Ingratitude


Bazen doğal yollardan, bazen kurguyla da olsa, sonuçlarını görmek için kimi olayların; bazen beklemek, bazen sabretmek, bazen salıvermek, olduğu yerde patlatmak, yıkmak, bazen bozmak ve paralamak gerekiyor. Sonuçları ne olursa olsun, ne kaybedeceksen kaybet. Ne kadar sürecekse, sürsün. Gerçeği ve özü görmek kadar önemli bir şey yok hayatta. Hakikat, tek istediğim.
Per Finire
Tüm defolar ortaya çıktı.
Bütün pullar döküldü.
Güzel tüm hikayeler boka döndü.
İnandığın her şey çukura düştü.
Güveneceğin hiçkimse kalmadı.
Tükendikçe tükendi, azalarak bitti.
Yokoldu, gitti, bitti.
Son.

Bir bakıma güzel de oldu.
Incision
"Ona kötü denebilecek bir söz söyledim. Takıldı ve birkaç kez tekrar etti. Kötü olabileceğine, kötü denebileceğinin farkına o zaman vardım. Bu sözü onu kırmak ister gibi bir niyetle mi, yoksa bunu neden yaptığını insana sorgulatır bir kafa karmaşıklığında mı söyledim bilmiyorum. Karar veremiyorum. O söz, şimdi silinemeyecek kadar bellekte. Bazen bir söz, herşeyi yerle bir edecek kudrette. Sen bir şeyleri içinden çekip çıkarıyor sanarken, aslında olan biten her şeyi gömüyorsun, farkında olamıyorsun.

Büyük bir işçilikle bezemiştim oysa sanki bu yolu. Yapmak ömür alır, yıkmak bir saniye hiç beylik olamayacak kadar gerçek artık."

No es, Non é



Hayatta bazı şeyler ısrarla olmuyorsa, ısrar ediyorsun ve olmuyorsa, onca zamana rağmen olmuyorsa, onca çabaya rağmen olmuyorsa; hayat sana bırak diyor da sen farkında değilsin sanki. Bırak evladım, bırak. Olmuyor.
Scar
Ben her gece ölüyorum, ertesi gün doğabilmek için. Ve tüm yaralarımı sadece müzikle sarabiliyorum. En gerçekçi onlarla dökülüp saçılabiliyor, neyim varsa boca edebiliyorum. Olmasalardı, olmazdım. (A'Park'ta 2.5 saat kıpırmadan)
U Ok Hun? *hugs*
http://uokhun.tumblr.com/ When Chris Floyd, photographer, agent provocateur and all round good egg (u ok, hun?) posted a link to this tumblr on twitter, my first reaction was 'Oh God'. I am afraid I can't add to that yet, as I am still sat here, mouth agape, going Oh. God. But maybe in this world of […]
Social Media was Not Designed for Tweens
Your tween may be bothering you, night and day, begging to be allowed to have their own social media accounts. Parents need to realize that social media was not designed for tweens. Despite what your tween may tell you, it is unlikely that everyone at their school is on social media. Social Media is for Age 13 and Up Facebook requires everyone to be at least 13 years old before they can create an account. Twitter has advice for parents of teenagers who want to get their own Twitter account. That advice is not directed at tweens. Tumblr requires everyone … Continue reading →
The post Social Media was Not Designed for Tweens appeared first on Families.com.
Noise-Pop Titans Johnny Foreigner Mark Tenth Year With Colossal Fifth LP Mono No Aware, Due July 8


Birmingham, England guitar-pop legends Johnny Foreigner Monday disclosed they will release Mono No Aware, the fifth long-playing release of its decade-plus career, in the UK July 8 via long-time label partner Alcopop! Records. In the wake of some distro tomfoolery, the quartet revealed the album and its title last month, but few details were available. The news promises to continue to trickle at least for another week, as a message at the band's website suggests a new single, video, and "commerce" (we presume this means pre-orders) will arrive June 20. The same web site refers to Johnny Foreigner's album as arriving in "Summer 2016," so it is entirely likely that release dates for other territories -- the US release will be handled by Philadelphia's Lame-O Records, and the Japanese release by Vinyl Junkie -- will be staggered a bit. Noticeably absent at this point is format information, although a scan of certain gun-jumping ecommerce sites leads us to believe Mono No Aware will be available on LP, CD and as a digital download. Don't count out Disposable America for a tape release, eh guys?

The album's title is loosely translated from the Japanese as "the pathos of things," and relates to an awareness of impermanence that -- according to this blog's executive editor's wide-ranging liberal arts education -- has been a key aspect of Japanese literature and art for roughly the last half-millenium, from The Tale Of Genji to ukiyo-e and manga. Wikipedia breaks it down, dryly: "mono no aware has frequently been translated as 'the 'ahh-ness' of things', life, and love. Awareness of the transience of all things heightens appreciation of their beauty, and evokes a gentle sadness at their passing." Given the tone and content of fronter Alexei Berrow's recent revealing interview with Upset Magazine, its use as the title to Johnny Foreigner LP 5 feels perfectly suited. The record contains 10 tracks, its songs are concerned with the wonderful and terrifying stuff of life, and were inspired by, well, that stuff. A press release announcing (quietly, and basically only to those who found the link on the band's website, which appeared about a week ago) Mono No Aware describes it thusly:

"Johnny Foreigner is Us, the musical. We're not the type of band to spin our personal delights and disasters into PR angles, but it's all there in what we create. There's births and marriages and drama and death. The casual horror you somehow just get used to in your 30s, and the moments of bliss and clarity you don't (and hope you never do)."
Mono No Aware will be celebrated with release shows in Birmingham and London July 8 and 9 respectfully. The Birmingham date will be particularly amazing, as supports for the evening include Sunshine Frisbee Laserbeam. The track listing from the album is below (there are bonus tracks, but you'll just have to wait to hear about those). Particularly clever fans will note the song that in effect opens the new record, "Undevestator," would seem to reverse the spell cast by the closer of Johnny Foreigner's no-shit-taking tour de force You Can Do Better, which was released in 2014. Mono No Aware is all killer and no filler, and we look forward to you all hearing it. It's the record of the summer, and ever after, amen. In the absence of a new song to share at press time, we're embedding below "Flooding," a rocker from last year's tremendous four-way split on Alcopop! and Dog Knights Productions.

1. Mounts Everest
2. Undevestator
3. I Can Show You The Way To Grand Central
4. The X and the O
5. Don't, Just Don't
6. Our Lifestyles Incandescent
7. The Worst Of Us
8. Into The Veldt
9. If You Can't Be Honest, Be Awesome
10. Cliffjumper
11. Decants The Atlantic



Johnny Foreigner: Bandcamp | Facebook | Internerds

Prior Johnny Foreigner Coverage:
Postscript: Johnny Foreigner's "Stop Talking About Ghosts"Review: Johnny Foreigner | You Can Do BetterReview: Johnny Foreigner | Names EP
Review: Johnny Foreigner | Johnny Foreigner Vs. Everything
Cut The Rope And Jump Off: Johnny Foreigner On Alternate Timelines, Optimism And Everything
Review: Johnny Foreigner | Certain Songs Are Cursed EP
Review: Johnny Foreigner | You Thought You Saw A Shooting Star But Yr Eyes Were Blurred With Tears And That Lighthouse Can Be Pretty Deceiving...
Review: Johnny Foreigner | Grace And The Bigger Picture
Review: Johnny Foreigner | WeLeftYouSleepingAndGoneNow
Review: Johnny Foreigner | Waited Up 'Til It Was Light
Review: Johnny Foreigner | Arcs Across The City EP
That Was The Show That Was: Johnny Foreigner | Bowery Ballroom


Memetic
Today on the 5: In contrast to the disappointing review yesterday, today I have a truly great comic to talk about. My review of Memetic.
China Miéville talks to Handshake about the 'endless, accelerated cycle of monstrous creation' in RPGs, world-building
Last week at C2E2, I was very fortunate to run into the incredibly talented and humble British author China Miéville after his spotlight presentation, which included a reading of his upcoming book Embassytown. Aside from creating worlds that go beyond what any single genre can encompass (in his "asymptotic" quest for the "completely alien Alien"), Miéville is currently slated to publish a new book every year until 2014 and is currently in talks with Marvel Comics to author a graphic novel as well. At the same time, some fans of his work are working to produce an RPG based on Bas-Lag, the semi-fantastic setting for three of his novels (Perdido Street Station, The Scar and Iron Council). But you can't find any of this information on his Tumblr. There Miéville only posts artworks/found items he appreciates, terse observations about British politics and artistic (either drawn or written) renderings of his thoughts. In my interview with Miéville, I attempted to explore the motivations behind his world-building and the RPG influences that go into his works. Here is the result:

Taylor Swift & L'affaire Apple In The Digital Universe
As known for quite sometime, Apple is working to get its new streaming music service, Connect, up and running. It followed what is generally taken as the standard way of launching things: offer the service free for the first three months. But, Apple then made a decision that quickly showed itself as short-sighted. Apple also decided that during the three months, writers, performers, and producers - in other words, all the people who created the content Apple was giving away - would not get paid any royalties. A call taken by them , before being upturned owing to opposition by many in the industry most notably, a 25 year old Taylor Swift. The manner in which the upstage unfurled itself is legendary. The affected indie artists and record houses could have threatened to sue. Apple, of course, has the resources to fight the battle and the outcome could have gone in any direction. The larger issue, of course, was actually taking on the mighty corporation, Apple. Doing so would have been a big risk for an artist. Except, as it turns out, Taylor Swift - the winner of seven Grammy awards, 11 Country Music Association awards, 20 Billboard Music awards, who could perceive no such risk for herself.
Taylor Swift wrote one note, and the world's richest company, Apple couldn't shake it off. What an electric impact that this record industry star has made. It was just yesterday that Swift published a post threatening to pull her latest album from the about to be launched Apple music streaming service. Her principal concern (though she says in her post that her view reflects the views of her fellow industry artistes) for keeping mega-hit 1989 off Apple's new streaming service: the world's most cash rich company wasn't planning to compensate the artistes and business of the record music industry - music writers, producers, and artists during the three-month free trial period. The star, aptly called as the music industry,who could easily endure the pay cut, decided to speak for the 99% of the industry who couldn't. She wrote, "These are not the complaints of a spoiled, petulant child. These are the echoed sentiments of every artist, writer and producer in my social circles who are afraid to speak up publicly because we admire and respect Apple so much. We simply do not respect this particular call".
Ms Swift is right on the money. Quite arguably, she is not a lone voice in this battle against Apple's policy—she's just the most impactful, latest and probably the loudest. It may be noted that Beggars Group, associated with such an array of indie labels like 4AD, Matador, and Rough Trade, released a statement about their decision to steer clear of Apple's contract: "Whilst we understand the logic of their proposal and their aim to introduce a subscription-only service, we struggle to see why rights owners and artists should bear this aspect of Apple's customer acquisition costs." (The best iTunes album seller in history—Adele's 21—belongs to Beggars Group label XL Recordings.) Another indie label exec told Rolling Stone, "A lot of independent labels are of the same mind – that it's kind of a raw deal." The American Association of Independent Music expressed some concern:
Please do not feel rushed to sign Apple's current offer.
And yet,it was unmistakably Taylor Swift's widely followed blog - which got the mighty Apple to see sense and back down. Apple's Eddy Cue responded positively to her demands in a series of tweets. In her earlier Wall Street Journal op-ed , she wrote:
The value of an album is, and will continue to be, based on the amount of heart and soul an artist has bled into a body of work, and the financial value that artists (and their labels) place on their music when it goes out into the marketplace.
Her WSJ op-ed and her controversial decision to stay off was of course controversial but she has come a long way in acknowledging that streaming is a trend that she and the industry can't fight and has to embraced. Ms. Swift's bold stand with L'affaire Apple needs to be welcomed. For her stature and success, she could have just remained silent - taking on Apple would send cold shivers down the spine for many in the technology, retail, entertainment industry and Ms. swift has shown real leadership and changed the course. What Ms.Swift gains from this move is much more valuable than album sales. To quote Bob Lefsetz, a music industry observer:
Efforts like Taylor Swift's are career-defining moments of credibility that are trumpeted for eons, they're what cement artists' careers. It's not only hits, it's identity. Records come and go, people remain. If you stand for something, you're the hook that catches the velcro loop, and we're all loops waiting to be caught.
Ms. Swift is a tour de force in the world of entertainment. Her records sell too well and her live performance tickets get sold in record time and yet she stands apart from her peers by an almost old-fashioned sense of poise. How Ms. Swift engaged Apple tells a story of the modern leader. She combined analytical skills and emotional intelligence to turn Apple around leveraging social media expertise and analytical reasoning.. As technology increases its role in our lives, and more decisions are handled by software, the role of humans in the world is becoming less clear. Humans possess capabilities that computers are still far from matching. As analytically adept as they may be, computers are still far from understanding and using the soft skills, such as emotional intelligence. Ms. Swift nicely demonstrates why soft skills are so important in the modern world, and how deftly used they can lead an army. No wonder Apple couldn't shake off Ms. Swift.
Recently, Fortune magazine while naming her amongst the most powerful women earlier this year wrote,"
She's also the highest-paid woman in the music industry. In the past year, Swift racked up an impressive list of savvy business moves. Back in November, she pulled her entire catalogue from Spotify, saying that the streaming service doesn't adequately compensate artists. Since then, she's proved to be one of the savviest brand creators going. The singer took steps to trademark some of her key phrases (think "This sick beat"), devalued paparazzi snaps by posting her own photos to Instagram, and, just this week, made the news for buying up any adult-sounding web domains that include her name.
Fortune further noted that She's become a massive cultural influencer—exemplifying the exact model leadership that forms the basis of this year's list. Ms. Swift has definitely stood up in time and made her stand be counted with the mighty Apple and in the process is standing more tall. In the process, the world is witness to how effective one can be if determined in the digital universe, to make change happen through influence. Powerful lessons indeed out of this happening for individual(s) and mighty corporations as well.

WELCOME, 2014.
//Source: here//
2013 was a really good year.
I learned that I deserve to be confident;
I have accomplished and grown immeasurably, as a mother, as a wife,
and in my profession as a teacher.
I have done things that I never imagined I could, and I have done them pretty well.
With that said, here is a short list of ways I want to improve this year:
-----
BE RESOLUTE.
I need to be focused and confident in my student teaching,
and definitely in my first year teaching.
I can't forget all of the things I did to get myself here.
It's going to be so hard, but I'm going to get through it.
LET GO.
Letting go of control.
From the cleanliness of our house, to what Ramona eats and wears,
I need to just let go.


SAY YES.
I find myself saying "no" a lot lately.
Both to Ramona and to Cody, and it's turned into something of a bad habit.
This very much relates to the above resolution, but I thought it deserved a title of its own.
I am going to say "yes" more than is comfortable,
and in turn, I think I will naturally just start the process of letting go.


DISCONNECT.
The psychologist in me seriously resents the smart phone revolution and what it's doing to our brains,
and our inter-personal relationships, but that's probably another post entirely.
I've said this every year since getting a smart phone, but this year I mean it.
The other day, Ramona just pushed my phone down and said, "why is your phone out?!"
We were at home, no one was around, but I was mortified.
She's right. And I am taking steps to make sure I'm not on any device during the day.
I'm not sure exactly how this will look, maybe no screens before a certain time.
Has anyone else figured out a schedule that has worked for them?


READ MORE.
I have been a college student for something like nine years,
so reading for pleasure has somehow gotten lost in the sea of textbooks I've been required to peruse in that time.
I'll be graduating in May, thus ending my time as a student forever.
I have already begun to compile a book list,
but I'd love to hear what books you love to add to my list!

-----

Take more spontaneous trips as a family, learn to cook a wider variety of foods, date my husband more, listen intently and respond thoughtfully, call my friends more, tell my parents how much I love and care about them....
The list is comprehensive and interconnected.
I plan on taking on each one this year, so let's get started!
Cheers to a brand new year,
a year that will bring us a FOUR-YEAR-OLD girl.

▲▲▲
Wednesday 28th June: Paintbox Hair Dyes at Fudge
Here is my latest rainbow wave hair thanks to Tracy Hayes at Fudge using their Paintbox hair dyes. We are creating a hidden spectrum under my blonde so I have a blank canvas to start afresh each time. The colour is revealed when I wear it up as you can see in the still from my "Bun Drop" movie clip above. Head over to my Running Rainbow blog for how it looked braided from my weekend at Be:FIT Festival here.
Wednesday 21st June: Hair & Beauty
I was lucky enough to have a smarten up and makeover for London Fashion Week, Mens. Firstly, Johan Aspinas at SACO not only gave me a beautiful clean cut but also gave me their conditioning spray to maintain healthy hair inbetween appointments. I loved the Fitzrovia salon decorated by Natalie Gibson with tin decorations she has brought back from Mexico. (See her Selby portraits here).
Secondly I had the new locks styled by Sassoon at The Grooming Room to add some curls for a bit of fun and a pamper. Thirdly I was able to get a makeup tutorial from
Emily Kim c/o AOF Makeup whilst I was at The Century Club. I'm going to try my best to replicate the techniques at home! If only every day life was as luxurious as these appointments!
4 Charlotte Place
London
W1T +44 (0)20 7240 7897
Tuesday 20th June: Bombay Sapphire Gin Distillery
For national gin day we cycled 133k to Laverstock Mill which is home to the Bombay Sapphire Distillery where all of their gin is produced. As it is also the month of London Festival of Architecture it doubled-up the cultural expedition for its new glasshouse attraction designed by the Thomas Heatherick Studio. Here you can find all ten of their botanicals from around the world growing in one place, heated by steam coming directly from the distilling process. This contemporary structure appears as a funnel from
the original building "India House" which once printed banknotes for the Bank of India but now holds two large vapour infusion stills.
It's a beautiful setting with Swans bobbing along the chalk stream running alongside the entire site.
You can walk around all areas of the mill, navigating with an aroma map and get to smell the pure essence from each botanical in an interactive lab. With a punch card (like orientering) you choose your favourite flavours before ending up in a cocktail bar where a drink is made to your very own specifications. We are pictured in the greenhouse wearing our new cycling garms designed by Camille Walala and Kate Moross in collaboration with Romance Cycling in aid of World Bicycle Relief
.
An exciting new kit for an exceptional day!
excellent retrospective COUNTER // CULTURE For my photography...
excellent retrospective
For my photography class I did series of self-portraits in which I attempted to portray culture and counterculture for the past 10 decades. This is the product of that idea…
Products from the heart
I was listening to a recent podcast, where my friend Nick Bilton interviews Dick Costolo. Dick is a successful serial entrepreneur and previously the CEO at Twitter. I had the pleasure of working with Dick when I served on the Twitter board. 
It's a fantastic interview and Dick has one interesting story after another about his life experiences (life as an improv comedian in Chicago, the Twitter IPO roadshow and others).
At one point, Dick talks about his respect for Evan Spiegel, the cofounder and CEO at Snap. Dick calls Evan one of the most important product thinkers of our time and cites Snaps invention of the Stories format which launched back in 2013.
Many people didn't get this format right away. Dick mentions that it took a good 18 months of it to catch on. Other companies might have abandoned this feature much sooner
David Karp who founded Tumblr in 2006 and still runs it to this today has the same product instincts. He imagines something, builds it and then will introduce it to the world. Sometimes he likes and it often he doesn't.
No A/B tests to create conviction. 
It's just a product from the heart. 
And that can be a beautiful thing. 
Hello. It's me again.
I have been using Tumblr for well over 10 years. And I mostly check my Tumblr dashboard every day because it's an awesome blend of great art, music, opinions, and photographs. 
As you might have noticed I haven't been posting much. I don't know why exactly. I'm sure I can come up with lots of excuses. 
But I have been going through a funk of sorts. The last one was about 5 years ago. Lots of stuff going on right now. 
-A few very close family members and friends are fighting cancer. It really sucks. I wake up every morning thinking about them and go to bed each night thinking about them. And during the day I try to send positive vibes. 
-My oldest daughter graduated high school last week. I'm very excited for her but it's obvious our family is going to go through real changes. We are soon leaving for a family trip but I can tell the days of the 5 of us traveling together will likely be less and less. It's part of life but it's unchartered territory for me and I would be lying to myself and you if I didn't admit that it's a real moment of reflection. 
-Our political situation in the United States definitely creates anxiety and stress, to say the least. I try my best to keep my head above water, try to make an impact where I can and passionately support important causes with money and time. But then I read the cover of the Washington Post and I shake my head in disbelief. Another day. 
To fight the funk, I've been working out every day. Meditating every day. Working at work. And spending time with the family. I can feel the heaviness starting to move on and so I'm back here writing on my personal blog. 
I started this blog to share things I care about. Work, family, music, photos, and opinions. So I'm going to keep doing that. 
Thanks for listening.  
West Village, May 2017.
West Village, May 2017.
Viñales Valley, Cuba. April 2017.
Viñales Valley, Cuba. April 2017.
.SCORPION DAGGER.
"i'm going to try and post one of these GIFs everyday. they're digital collages made mostly from northern and early renaissance pantins". – James Kerr LINK: http://scorpiondagger.tumblr.com
Hello There
Hello there, welcome to a public repository of my profuse pretensions. I will apologise in advance for any potentially tortuous prose.
At this point I probably should tell you something about me. The problem is, when I express what I believe about myself, I change to make that expression a falsehood. Meh. Anyhow, to be lazy here is a, non-exhaustive, list:
Apple Fanboidem
Back-seat politicing
Typography & Design
…
You will be more able to divine my personality by checking out my Tumblr, FriendFeed and having a gander at the blogs I'm subscribed to (which you can find somewhere on this page).
What the what!
So several people I know are doing this thing. I have recently been trying to work on building up my Tumblr, but that really doesn't seem to be going anywhere, not that I particually need it to. Truth is I … Continue reading
Non sempre l'amico del cuore fa parte del genere umano. . . . . . . . . #dinobasili #friend #friendship #night #l4l #like4like #black #bestfriend #photography #photo #follow4follow #moves #tumblr #tumblrephoto
Pensa nisso! 😉 #ficaadica #tumblr #love #friend #mds #verdade #true #top #people #inspiração #frases #frasestumblr
U-KISS - Standing Still
Ezeket a fiúkat is régen láttam már koreai számokat énekelni, vagy csak nem emlékszem az újabb dalaikra?! Már szinte hiányoztak. Bár a koreográfiát elnézve nem voltam biztos benne, hogy működik ez élőben, de azt kell mondanom, a fellépések alkalmával sokkal jobban tetszik, mint a videóban. 
Egyedül az volt furcsa, hogy az eddigiekhez képest Dongho igencsak háttérbe szorult, alig van pár szólósora, az is autotune-nal kezelt, szóval élőben előadhatatlan. Ráadásul mit csináltak a hajával! Mikor össze van fogva nincs is ellene kifogásom, de kiengedve, egy kis hullámmal borzalom. Szinte minden jól áll neki, de túlzásnak érzem. Ez már Gunwoonak is cefetül állt.
Mikor először néztem meg a videót egyszerűen halálra rémültem, mikor 2:30-nál megjelent a kígyószemű lány. Egyszerűen nem emlékeztem, hogy a videó elején is ott volt. Annyira csak a fiúkra és a táncra koncentráltam, hogy amíg nem kapta meg azt a szerintem félelmetes kontaktlencsét fel sem tűnt a jelenléte. Egyáltalán mi volt a funkciója, mi értelme a jelenlétének, mikor nélküle is tökéletesen megvan ez a tipikus U-KISS videó?
°C-ute - Crazy Kanzen na Otona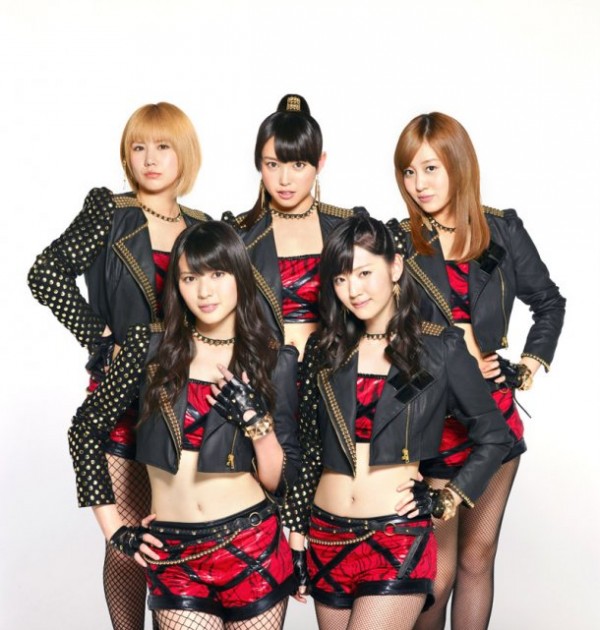 Tudjuk, nálam ha japán lánycsapatok, akkor a Hello! Project az alap. Így nem mehettem el a hír mellett, hogy megjelenik az új °C-ute kislemez, valamint hamarosan három új formációt is felállít Tsunku. Amíg utóbbiról több hír meg nem jelenik, vagy egy dal, addig következzék a °C-ute kislemezének, a Crazy Kanzen na Otona-nak  videója. 
Azt leszámítva, hogy a lányok már profi szintre fejlesztették a vonaglást nem látunk semmit, ami koreográfiára emlékeztet. Ilyenkor nem csodálkozom a koreai lánycsapatok Japánban kivívott népszerűségén, mert ők azért ennél kicsit többre képesek, de azért hajrá csajok! Ne adjátok fel!
Rainbow - Tell Me Tell Me
Gianni mindig azt mondja, hogy nem a csapatokat kell hibáztatni, ha valami nem stimmel, hanem fogjuk nyugodtan a menedzsment bénaságára. A Rainbow esetében tökéletesen egyetértek vele (na jó, nem csak náluk). A Tell Me Tell Me videója tökéletesen indul. Belépünk egy félig rajzolt világba, ahol a lányok a buszt várják, pincérkednek, garázst vezetnek, vagy épp mozgó árusként keresik a kenyerüket, stb. Nevezzük ezt a klip dráma részének, bár történet az nem igen van benne. Majd jön a táncrész. Nem is koreográfiával van itt a baj, vagy a zenével. Mert mindkettő elég jó. Hallottunk és láttunk már rosszabbat mindannyian. De nekem a cuccaik megölik az egész videót. Főleg a pasztelszínű féloldalas szoknyák. Nem is emlékszem, mikor láttam utoljára ilyet, hogy a mini babydollra emlékeztető fehér felsőjükről már ne is beszéljünk.
Nekem jobban tetszene, ha a dráma részben látható ruháikban táncolnának, de nem kaphatok meg mindent. Ráadásul a babydoll vonalat a fellépéseknél is erőltették, csak a színekben variáltak kicsit. Esetükben Gianninak teljesen igaza van. A menedzsment elég szerencsétlen. Mondjuk mit várok, a DSP futtatja őket és a Fin.K.L, óta nem vagyok elégedett a munkájukkal és a csapataikkal, még akkor sem, ha az SS501-nek és a KARÁnak vannak/voltak is jó pillanataik.
SHINee - Dream Girl
Azt kell mondanom egy tipikus SHINee számot kaptunk egy 100%-ban SM videóval körítve. Arra számítottam, amit kaptam. A helyszínt is láttuk már, a ruhákhoz remélem a fellépéssorozat befejezése után soha többet nem lesz szerencsénk. Bár először azt hittem valami baj van a gépemmel de aztán persze rájöttem, mint mindenki, hogy ez a villódzás a klip sajátja. 
Mondjuk nekem Taemin sokat veszített a BoA videóban megcsillogtatott férfiasságából, de azt még sem hozhatja át a csapatba is, hiszen ő itt a pici... De komolyan, a nadrágokat égessék el, főleg a virágmintásakat és azt a színes borzadályt, amit a maknae hord. 
Popu Lady - Always Always Love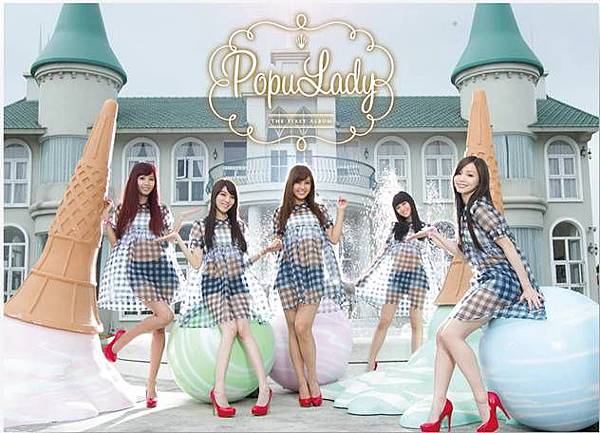 A HIM Service új lánycsapatot mutatott be 2012 végén. Nem is jut eszembe a S.H.E-n kívül sikeres kínai lánycsapat. Természetesen mindig vannak próbálkozások, de egy olyan formáció sem jut eszembe, ami tartós sikert tudott volna elérni. Valakinek van tippje? A S.H.E pedig már legalább 10 éve szinte töretlen népszerűséggel munkálkodik, de azért a lányok már másra is vágytak. Férjhez mentek, lassan talán gyereket is szülnének, így a HIMnek sürgősen szüksége van egy lánycsapatra, akik a nagytestvér árnyékában nőnek, majd a fiatalabb generációk kedvencei lesznek. De most térjünk vissza a lányokhoz, kiknek neve Popu Lady lett, felteszem a popular rövidítése lehet a Popu, mert egyébként elképzelésem sincs, mit jelenthet ez a név.
Bemutatkozó daluk, az 一直一直愛 (Always, Always Love) a régi jól bevált HIMes szokások szerint egy feldolgozás, amit eredetileg az M2M jegyzett Pretty Boy címen.
Tényleg jó lenne, ha nem csak S.H.Et, vagy valamilyen szóló énekesnőt hallgathatnék, hanem lenne egy jó lánycsapat is. Majd meglátjuk, mit hoz ki belőlük a HIM.
JJ Lin - Practice Love
A szingapúri születésű mandopop énekes JJ Lin idén már a 10. albumát jelenteti meg. Ezen az albumon, épp azért, mert évfordulós több zenész barátja is részt vett. Többek között a Mayday-es Ashin írta a The Dark Knight-ot és a videóklipben is szerepel.
A Dark Knight helyett, amihez még nem jelent meg a videó, most hallgassuk meg a Practice Love-ot, amit az 1997-es SilkAir repülőgép-szerencsétlenség emlékére írt, mivel ebben halt meg egy jó barátja Xu Chue Fern. A történet szerint a programozó Jean Joseph barátnője egy űrrepülő-baleset áldozata lett. A fiú ekkor létrehoz egy olyan programot, ami a barátnőjéről őrzött emlékeit fizikailag is képes megjeleníteni....
Bár jobban ismerném a mandopopot, mert az ilyen zenékre csak véletlenül akadok rá...
Two X - Ring Ma Bell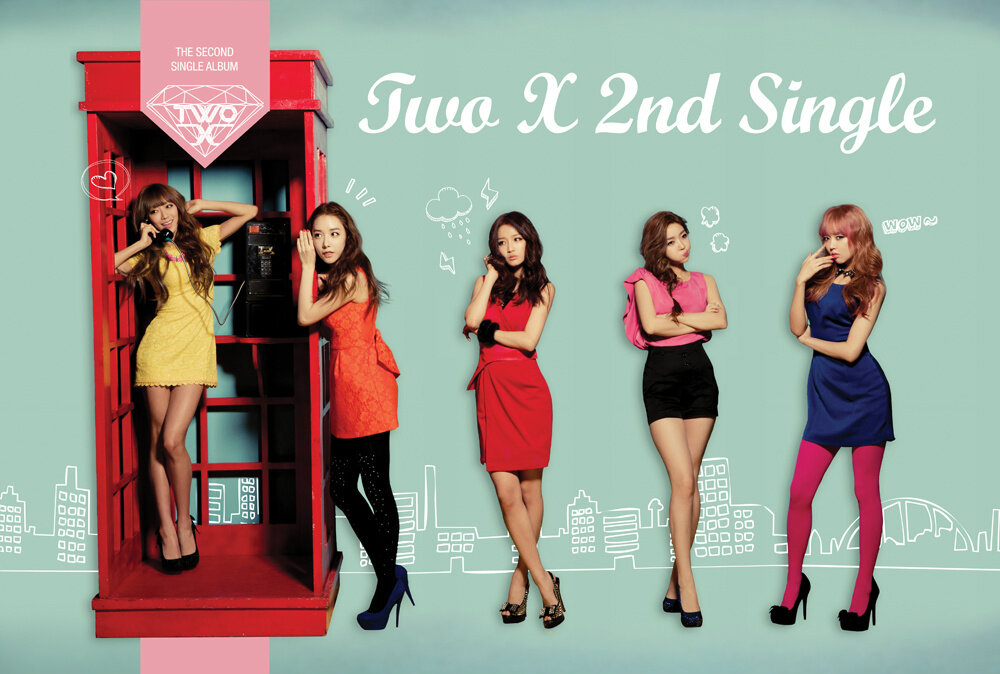 Őszintén mondom, hogy teljesen lemaradtam a Two X nyári bemutatkozásáról. Egészen a második kislemezükig nem is tudtam a létezésükről. Kihagytam valami világrengetőt az első anyagukkal? A mostani Ring Ma Bell esetében is először a klip kötött le. Annyira töményen sok volt az élénk szín, amit a TINY G videó esetében pozitívumként említettem, itt valamiért mégis az ellentétest hatást váltotta ki.
Számomra a legnegatívabb pillanat az 47. mp környékén érkezik el, amikor is járást imitálnak a tűsarkú cipőkben. Van akinek egész jól megy, de a többség esetében komoly sérülésektől tartottam, vagy csak túl nagy volt rájuk a cipellő. Majd elbotladoznak a klubba, amit vagy egy magánházban rendeztek be, vagy ez az első hálószoba stílusú klub a városban. A lányok pedig a falhoz öltöztek olyannyira, hogy Jiunak a lába is a cipője is teljesen beleolvad a háttérebe, nem is beszélve Eun szintén pink felsőjéről. Elhiszem, hogy fontos az összhang, de azt sem kellene túlzásba vinni, vagy tévedek?
B.A.P - One Shot
A B.A.P köztudottan nem a kedvenc 2012-ben bemutatkozott csapatom. Nem tehetnek róla, egyszerűen ha 2012, akkor NU'EST és kész. Szegény EXO-t ne is emlegessük, akiknek visszatéréséből már az elvetemült Exoticok is csak viccet képesek gyártani.
Azért a TS Entertainment kicsit túlzásba esett, amikor egy hazai környezetben is tökéletesen elkészíthető videó forgatását a Fülöp-szigetekre tették át és béreltek egy kísértetiesen hasonló jachtot, amit már a 2PM egyik videójában is láthattunk. Ráadásul majd hét percet szántak a videóra, ami tartalmaz egy alternatív befejezést, de ez szerintem már igencsak a COMA című számukhoz készült. A pletykák szerint majd' 1 millió dollárba került a videó elkészítése.
A minimozinak tökéletes értelmét látom egészen a 6. percig. Bár tegyük hozzá, hogy addig a fiúk az egyik legbénábban kivitelezett rablást hajtják végre, amit valaha videóban láttam. Remélem kinyírták az őröket, mert legalább egyiküket tökéletesen lehet azonosítani, bár a főnök bölcsen távol marad az eseményektől. Szép húzás, Yong Guk!
Elmennek, elvileg kiváltják az elrabolt Youngjae-t, akit aztán az ellenséges banda lelő. Kérdem én, ezek meg mire számítottak? Talán arra, hogy azok öten majd egy vállrándítással elintézettnek tekintik az ügyet? Ki az, aki meglepődött a lövöldözés kitörésén és azon, hogy mindenkit kinyírtak? Mert én aztán nem. És esküdni mernék rá, hogy A szakaszban Willem Dafoe ugyanabban a pózban halt meg, mint itt Yong Guk.
De aztán bevetették a varázsnyuszit és visszatekertük az idő kerekét. Ebben a változatban Yongjae életben marad, ráadásul beépített rendőrtiszt, akiről el sem tudtam dönteni, hogy nem-e játszik össze az elrablóival addig a pillanatig, míg őket is el nem kapta a rohamosztag. Na de most komolyan, mi van???
Azonban különösen azt tartom felháborítónak, hogy a véres leszámolásos, erőszakos jelenetek ellenére sem került tiltott listára a klip, sőt, semmilyen korosztály besorolást sem kapott, holott már arra is volt példa a koreai cenzúra hosszú történetében, hogy a KRESZ megszegése vetett véget egy videó tévés bemutatásának, a túl szexi klipek garmadájáról már ne is beszéljünk! Mi ez, ha nem képmutatás?
A dalhoz készült koreográfia nagyon badass. Ha a MYNAME-é az év leggázabbja, akkor övék az év egyik legjobbja lehet. Mindenki külön emlékezzen meg ZELO fantasztikus, élőben szerintem bemutathatatlan mozdulatáról 2:10-nél. Ráadásul végre eljutott oda a formáció, hogy kivételesen a szám énekes része is tetszik, nem csak a rap.
De azért szeretném, ha hamarosan petíciót indítana valaki, hogy amennyiben lesz még az IRIS-hoz kapcsolódó sorozat, abban Yong Guk is kapjon szerepet. Muszáj! Tökéletes lenne egy T.O.P karakteréhez hasonló szerepre a fiú, persze a jelenlegi fülbevalója nélkül, ha kérhetem!
BoA - Disturbance
Tisztelem BoAt, de ő az egyetlen koreai előadó, akinek jobban kedvelem Japánhoz köthető munkásságát. Szóval bár tetszik a legújabb száma, a Disturbance, ezúttal sem vagyok elájulva a számtól. Ezzel szemben a videó képes volt elvarázsolni. Először persze fenntartással fogadtam, hogy a love interest szerepében a SHINee maknaeja, Taemin fog visszaköszönni, de végül kellemesen csalódtam, mert az idén 20. születésnapját ünneplő fiatalember kifejezetten férfias. Szinte fel sem tűnik a BoA oldalán álló 6-7 év korkülönbség. 
Le kell szögezni, hogy a szokatlan látványvilág ellenére egy SM videóról van szó. Sehol a jellemző 360°-os kamera, sehol hordhatatlan, időnként már undorító ruhák. Szép munka, srácok! Talán annak köszönhetjük a pozitív változást, hogy a videó egy balladához készült és BoA bátyja rendezte.
Abszolút tetszett, hogy koreai sorozatokhoz edződött lelkemet végre megnyugtatták, mert Taemin nem a telefon kibelezését választotta, mint a csengés elhallgattatásához vezető egyetlen módszert, hanem egyszerűen megfordította a készüléket. Persze tudom, hogy ezzel csak az egyik legújabb LG mobilt reklámozták egy kicsit, de akkor is örültem a változásnak.
De volt olyan is, amin felhúztam a szemöldököm. Ne felejtsük el, hogy Koreában járunk. Kérdem én, mégis hogy hordhatnak ezek ketten cipőt/bakancsot a lakásban, sőt a kanapén! Ez számomra teljesen országidegen. De ők tudják, elvégre a lakást sem nevezném tipikusan koreainak.
Összességében tehát kiváló videó, de szerintem csak közepes dal. BoA tud, vagyis tudott ennél jobbat is. Már várom, Japánban milyen számmal tér vissza.
_____________________________________________
Megjegyzés: ez a bejegyzés azelőtt került papírra, hogy láttam volna, az Eat Your Kimchi kapcsoló videóját. Szóval a két vélemény közti különbség csupán a véletlen műve.
FUNKY MONKEY BABYS - Arigatou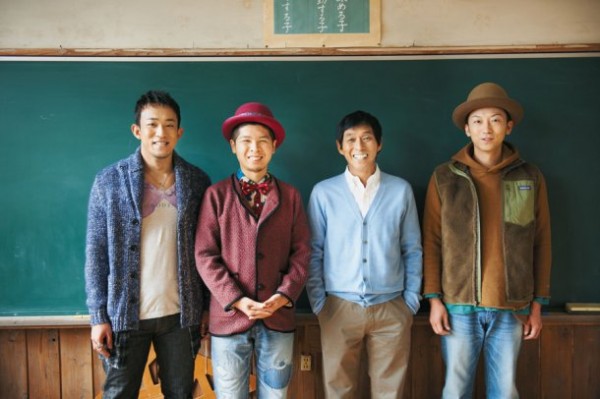 A 2004-ben alakult FUNKY MONKEY BABYS, röviden Fan Mon, tevékenységét 1-2 éve követem szorgalmasan, de sajnos júniustól már nem lesz mit követni, ugyanis a fiúk tavaly novemberben bejelentették feloszlásukat. Ennek egész egyszerűen az az oka, hogy DJ Chemical egy templomban él (a szülei temploma), ahol ezentúl papként is szolgálni fog, ezt a tevékenységet pedig nem egyszerű összeegyeztetni a zenei pályával. Vagyis inkább lehetetlen. Így tehát a júniusi koncertet megelőzően még megjelenik utolsó kislemezük az Arigatou, melynek videójában Akashima Sanma egy nyugdíjba vonuló tanárt alakít az iskolaév utolsó napján egy olyan iskolában, amely többé nem nyitja meg kapuit. 
Lehet, hogy gyenge vagyok, de könnyekig meghatott a trió utolsó videója.
Ulala Session - Beautiful Night & Nothing Left
Nem szeretem az ilyen híreket. A tavaly a Superstar K 3. szériáját megnyerő Ulala Session vezetője, Im Yoon Taek ma elhunyt. A csapat soha nem csinált titkot abból, hogy Im gyomorrákban szenved. Különös csupán az volt, hogy erre elég furcsán reagáltak a nézők. Többen átverésnek tartották a dolgot, mondván túl életvidám és egészséges, szóval az egyik műsorban egyenesen orvosával jelent meg, aki megerősítette a diagnózist. Bár valóban életvidám fickó volt, nyáron megnősült, októberben kislánya született, de még biztos nem fejezte be a bakancslistáját.
Az albumot két részletben adták ki, az első fele a könnyed, vidám, amit kiválóan reprezentál a Beautiful Night, melyhez megnyerték Park Han Byult egy rövid szerep erejéig. Nem is tudom, mi volt a videóban a fontosabb, a nő, vagy a táska. De az biztos, hogy egy nagyon vidám nótát mutattak be elsőként a bemutatkozó lemezről.
Az album második fele pár nappal később jelent meg és itt már komolyabb lett a hangvétel. Többek között a verseny egy bírájával, az isteni Yoon Mi Rae-vel is felénekeltek egy közös nótát. Azonban a videót egy balladához, a Nothing Lefthez készítették el és teljesen más hangulatú, mint bármelyik számuk...
Im Yoon Taek, nyugodj békében!
MYNAME - Just that little thing
Igaz, hogy még csak az év elején járunk, de a MYNAME-nek azt hiszem sikerült elkövetnie a... nem is tudom mi erre a helyes kifejezés... talán maradjunk ennél: the cheesiest choreography of the year... Egyik másik mozdulatnál elsőre nagyot lestem, ráadásul mindezt képesek elővezetni bermudanadrágba és olyan mintákkal, amitől a szemem kifolyik. Valahogy mégsem tudom levenni róluk a szemem és nézem szinte végtelenítve. Hátha sokadik alkalommal változik valami, de mindig felfedezek egy újabb megdöbbentő dolgot, pl. az arckifejezésüket, miközben nagyon komolyan nyomják ezt a csábító csípőmozgást, majd hogy a ruha mintáját tuti Hyunseung egyik Trouble Makeres öltönyéről nyúlták és már neki is rosszul állt. De akkor is újranézem, mert egyszerűen nem lehet megunni a döbbenetet, amit okoznak.
Bátor voltam és megnéztem egy fellépést is. Azt kell mondanom, hogy a klipben legalább a robbanás eltereli a figyelmem kicsit a táncról. Szóval maradok ennél és megnézem még kismilliószor.
Clazziquai Project - Love Recipe
A Clazziquai Project miatt tavaly többször is aggódni voltak kénytelenek a rajongók. Nyáron Alexet elkapták ittas vezetés miatt, amit részéről egy hosszabb hiatus követett. Illik az embernek magába szállni egy ilyen történet után. Majd ugyanő bejelentette, hogy elhagyja a Fluxust. Szerencsénkre, csak mint szólóénekes vált meg a kiadótól és továbbra is a csapat tagja maradt. Nagyon boldog voltam, mert számomra Clazzi, Horan és Alex triója szent és sérthetetlen. El sem tudnám képzelni, hogy bármelyikük is kiszálljon. Ezt megpecsételve jelent meg tavaly év végén a Can't Go On My Own. Január végén pedig már az új, sorrendben 5. albumukról a Blessedről is kaphattunk ízelítőt a Sweetest Name személyében. Végül pedig eljött a Love Recipe ideje.
Könnyű volt megnyerniük. Ha nem is szeretném őket, akkor is nyert ügyük lett volna, mert a teasert látva csak annyit mondtam, foodporn! Kávé, csoki, gyönyörű ételek.
Ha még létezne a Három Kívánság, csak annyit kérnék Tibi bácsitól, hogy Alex főzzön nekem és persze ha már ott van, énekelhet is. Nem fogom megakadályozni.
Ha ez nem lenne elég, az Eat Your Kimchi csapata meginterjúvolta őket új stúdiójában! Nézzétek meg azt is!
TINY-G - MINIMANIMO
A TINY-G első pillanatban nem keltette fel az érdeklődésemet. A nyáron bemutatott dalukat nem tartom a legszerencsésebb debütáló számnak, szóval nálam azonnal süllyesztőben végezték szegények. Ezzel szemben most olyan színes és vidám számot hoztak a tél közepén/végén, amin azonnal megakadt a szemem. Nem is tehettem mást, hiszen ez egy szín-orgia és cukiság-hegyek. Valamiért a Morning Musume ugrott be, pedig nem mondhatjuk, hogy ez hasonlítana a japán lányok zenéjéhez.
Elég egy-két értelmetlen szó, pár élénk színű ruha, aranyos kiegészítők, cuki smink és én elvesztem. Pedig ez a stílus nem tartozik a mindennapjaimhoz, a távol-keleti klipekben mégis kilóra meg tudnak venni ezekkel.
SISTAR19 - Gone Not Around Any Longer
Hazudnék, ha azt mondanám, hogy mostanában nem ezt a visszatérést vártam legizgatottabban. A SISTAR19 akkor is lenyűgöz, ha éppen a SISTAR tagjaiként léteznek, de így duóban is nagyon jól mutat Hyorin és Bora. Pedig a főcsapatot első pillanatban igen szkeptikusan fogadtam, de mára nem maradt semmi ellenérzésem.
A lányok gyönyörűek, a dal remek. Én pedig külön csodálattal adózom nekik, hogy képesek akár egy helyben is megállni abban a magassarkú cipőben, nem még hogy mozogni, sőt táncolni...
ALi - ZIUGAE
ALi újra mindent beleadott legfrisebb dalába a ZIUGAE-be (Eraser a szép angol címe). A hangjának olyan ereje van, hogy egy teljes tüdő-szív transzplantációt kell rajtam végrehajtani minden egyes meghallgatás után, mert szinte összeszorítja a mellkasom és összezúz odabent mindent. Az ilyen balladákat szeretem. Ebben van szenvedély. Ez a szám önmagában is elég erős ahhoz, hogy bárkit meghasson. Bár ehhez szükség van ALi orgánuma.
Persze a videó fele olyan jól sem működne, ha nem Choi Ji Woo alakítaná benne a főszerepet. Így tökéletes! És az a tűz a végén... Tudom, hatásvadász, de nekem nagyon tetszik...
Eric Nam - Heaven's Door
Utálom a telet. És pont. Aki ezt az érzést a legkisebb mértékben is el tudja velem feledtetni, annak tudnia kell valamit, ugye?
A Birth of a Starban tavaly bemutatkozó énekes egy csodás téli nótával mutatkozott be, most már hivatalos keretek között. És már az első pillanatban tudtam azonosulni Eric Nam videójának minden részletével.
Ez főleg azért lehet, mert megjelent a KakaoTalk, ez ott van az én telefonomon is! Szóval lelkesen vártam a folytatást. A feliratos üzenetek a Love Actually óta kedvenceim. A kutyával való játék nálam is szinte minden szabad havas nap eleme volt, mert a kutya kikövetelte. De azért ennél egy kicsit jobban is beöltözhetett volna szegény fiú.
Engem csak az érdekelne, hogy a HEAVEN első betűit hogy a fenébe írták bele a hóba, amikor az egyetlen lábnyom a környéken Ericé, az N betű alatt... Mert azzal a rövid bottal tuti nem írhatta az elejét. Vagy egyre rövidebb botot használt volna?
Mályvacukor sütögetés, teázás/forralt borozás! Imádom! Tudom, hogy ettől pedonoona lettem, de egyszerűen képtelenség volt nem beleszeretni egy kicsit ebbe az imádni való kölyökbe! Bár ezt a kölyköt talán inkább visszavonom, hisz egy felnőtt 24 évesről van szó... Akkor nem is vagyok igazi pedonoona! Most kicsit megkönnyebbültem!
Wang Lee-hom - 12 Zodiacs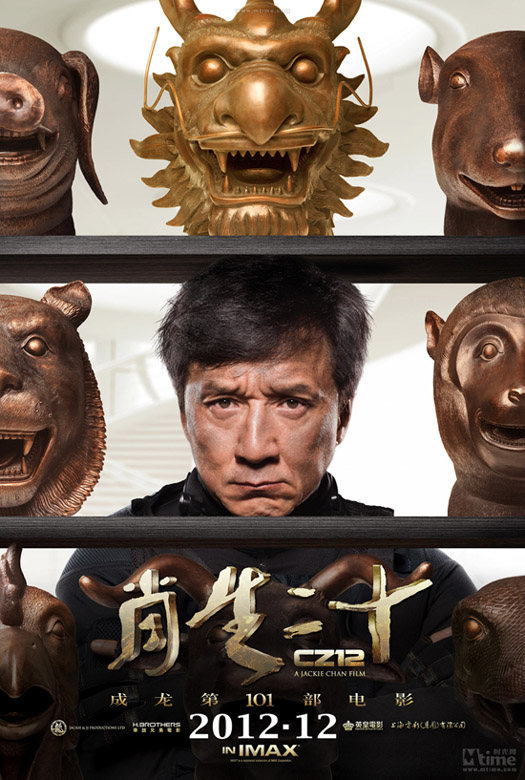 A 12 (kínai) állatövi jegy filmjét mikor máskor mutathatták volna be a számmisztikára sokat adó Kínában, mint december 12-én (12.12.12, ugye). A pekingi díszbemutató után Jackie Chan Chinese Zodiacs (máshol 12 Zodiacs) címen futó projectjéhez (trailer) kijött a filmzene is, amit a kertvárosi amerikai srácból lett kínai popsztár, Wang Lee-hom jegyez, a klipben pedig egy rövid időre még Jackie Chan is táncra perdül.


Wang Lee-hom - 12 Zodiacs (Chinese Zodiacs OST)
Lee Seung Gi - Looking Back
Úgy érzem, végre megjelent azaz előadó, aki tartósan képes megtörni PSY uralmát a Music Bankban, mivel korábban erre a lányok nem voltak képesek, szóval kénytelen vagyok bemutatni Lee Seung Gi legújabb videóját, melyet 5.5. minialbumához, a Foresthez készítettek el.
Lee Seung Gi egy kamasz szerelemre emlékezik vissza, mikor visszatér gyermekkorának helyszínére. A szerelmét az egyik kedvenc gyerekszínésznőm, Kim Yoo Jung alakítja. Őt a magyar sorozatrajongók is ismerhetik, mivel ő alakította Han Hyo Joo fiatalkori énjét a Dong Yiban. Akit pedig bővebben is érdekel, hogyan készült el az album és hogy keveredett bele az Epitone Project, az nézze meg a CSI-t! Kifejezetten érdekes.
My Aunt Mary - Sunday 그리고 Seoul
A most következő csapatról 2008 óta egy szó sem esett a blogon. Ennek egyszerű oka van. Azóta semmit sem adtak ki. A My Aunt Mary akkoriban a FLUXUSnál tevékenykedett, majd egyszer csak eltűntek a kiadó hivatalos honlapjáról és azóta nem igen tudni róluk. Legalábbis én nem tudok. Annyi bizonyos, hogy az énekes gitáros Jung Soon Yong, alias Thomas Cook a második szólóalbumot is megjelentette az azóta eltelt időben.
Mivel anno kiderült, hogy milyen zenét játszottak 2006-2008 környékén, most megmutatom, mivel kerültek be a köztudatba. Na jó, ne essünk túlzásba, nem a köztudatba, de már nem csak az iskolatársaik és a közeli rokonság ismerte őket 1999-ben, mikor megjelent bemutatkozó albumuk.
What to Watch Weekend 7/5-7: All new episodes of "The Killing," "True Blood"
This weekend, catch all new episodes of Randy to the Rescue, Big Brother, The Killing, HGTV Star, and True Blood.
What to Watch: Friday, July 5
10:00pm: Randy to the Rescue, TLC (1 hr) NEW
Randy journeys to Savannah, Texas and comes to the aid of Brandi, Britnee and Courtney. Courtney rethinks her ideal dress and Brandi must search for her fantasy gown without her ailing mother. Meanwhile, Britnee hopes to find a dress that fits her the way she wants after her weight loss.
This morning and afternoon, check your local listings for information about Ellen, The Talk (CBS) and The Chew (ABC). Days of Our Lives on NBC (check local listings for time) features gay character Will as a series regular; keep an eye out for developments between Will and Sonny.
What to Watch: Sunday, July 7
8:00pm: HGTV Star, HGTV (1 hr) NEW
Five designers are left! It's battle of the sexes when the contestants are separated into two teams, men vs. women, and set to work on rooms in a fraternity house and a sorority house.
9:00pm: The Killing, AMC (1 hr) NEW
Bullett gets protective and Seward fights to stay alive. Elsewhere, Sarah and Holder come across a new lead.
9:00pm: True Blood, HBO (1 hr) NEW
Bill enlists Takahashi's help with a new type of blood and Sookie asks Ben on a dinner date. Meanwhile, Eric retaliates against Burrell, challenging his anti-vampire sentiments, and Andy's faerie daughters begin spending time with a new, potentially harmful group.
____________________________________________________
About What to Watch on TV
Grab the remote or set your DVR! GLAAD brings you the most up-to-date listing of LGBT content on television every weekday. Check GLAAD Blog for daily What to Watch on TV posts!
About GLAAD
GLAAD amplifies the voice of the lesbian, gay, bisexual and transgender community by empowering real people to share their stories, holding the media accountable for the words and images they present, and helping grassroots organizations communicate effectively. By ensuring that the stories of LGBT people are heard through the media, GLAAD promotes understanding, increases acceptance, and advances equality. For more information, see www.glaad.org, www.facebook.com/glaad, www.twitter.com/glaad and www.glaad.tumblr.com.
Vital Networks: the work of transforming experience into understanding
How can we get better as groups at learning from the experiences we go through? I have been wondering about new approaches to care and this question has been much in my mind since interviewing members of the public during a project about the "word on the street" in Liverpool in 2015. It was a sobering month in which I came to know personally just how disaffected and disenfranchised the public felt about anything changing for the better in England.  In a comment on the Edgeryders community call on improving how we support each others mental and spiritual health, I wondered if "everyone who lives in a distributed area is in some way involved in processing the emotions experienced in that place". I feel a great potential for technological networks to create rituals and bring people together to process experiences in new ways. Generally, I'm talking about creative networks for coming back to life: networks that invite people into a social experience to care about themselves and other people, to keep hold of their hopes, to understand beyond their own spheres of experience and to find support in being the magician of their own life. This is speculative stuff, I realise, so I'll anchor my offering to this strand in real examples and share work that I know of and am making.
A frank admission to start: the subject of networks of care is relatively new terrain for me. I'm no expert and there are long histories and contexts that I cannot represent here.  I really welcome feedback, criticism, references and most of all, examples of working networks already in place. There are many excellent examples and the diversity of reports shared on this site - the variety of food sharing initiatives, performance and storytelling circles, maker spaces and innovative support systems - is informing my learning around this subject.
One of the areas that show most clearly the positive effects that community interventions can have are post-conflict efforts. In this post, I want to tell you about the powerful work of theTrust for Indigenous Culture and Health (TICAH) who developed a program with survivors of the Nyayo House Torture Centre and other centres in Kenya. In a follow up piece I will look more at digital systems with a mind to exploring how elements of ritual and and formalised events for expression and listening might be tapped into in new ways to support communities through online means. 
Facilitating Forgiveness: the hardest job there is?
I met Denis Ngala when I was doing some work in Timbavati, South Africa. He is a tall, radiant and infectiously joyful character, utterly grounded and with a sense of spiritual authority having spent most of his twenties studying in a seminary. He told me a lot about the work that he was doing in Kenya with TICAH and the problems that faced victims of torture returning to society after they had been released. 
Details of the intense suffering and the physical and mental abuse that went on in Nairobi's Nyayo House torture chambers and other places of detention during President Moi's regime are still emerging decades later. Ngala was working at facilitating meals for torture victims and their perpetrators where they could have honest discussions in an attempt to heal these old wounds. He told me that often the victims and perpetrators of the violence were people who grew up in the same village and had studied at neighbouring schools so he was often bringing together people who had known each other throughout their lives. The kind of emotional resolve and resources needed for either survivor or perpetrator to face the horror of the past and sit down together, share food and listen to each other's stories is frankly extraordinary. But Ngala describes his methodology when convening these meetings as based on simplicity: "it is rooted in listening to one another and honouring each life story." His role as the third party, guiding the conversation, ensuring that each person spoke and was listened to has had truly beneficial effects. He tells me that some who have gone through the process visit each other and share their childhood stories or are able to meet at public occasions.
One very illuminating aspect of this work is that the focus goes beyond the individuals directly involved. TICAH has looked to help educate the wider community to understand what had happened and how to support it. This was necessary as without  intervention communities often closed up, and rather than accepting the survivor back into social contact they viewed the returning survivor with unease and distrust, creating a situation in which survivors sometimes found themselves ostracised, left to deal with the experience alone. 
TICAH met this situation with interventions that emphasised embodied communication and the creative body. They invited those effected to walk a labyrinth together in a peace ceremony and organised body map workshops that brought together different survivors to share their stories. The body-mapping workshops use art skills to trace participants' bodies and then map elements of their life stories onto this body map: visual elements are added that stand for the individual's aims, what supports them, the traumas they have lived through and their strengths. These visual records are a way of introducing the details of what happened in captivity back into the community to be held by everyone. So the labyrinth walking and the body-mapping make the real lives, bodies and experiences of the victims a public experience and enable the wider community to listen to and appreciate how these survivors managed to live through painful and unbelievably challenging times. 
The Human Element
This is incredible work - through these interventions TICAH help communicate that the process of recovery is not the problem of the victim of torture alone, but is in a very real sense owned by the whole community. One striking aspect is the emphasis on accepting the seriousness of the situation - dealing with the very worst of what humans can do to each other - with vital, dramatic, expressive interactive meetings. The labyrinth walking is profoundly beautiful group ritual and the body mapping opens up the assembled individuals to listen to the challenges that others have lived through, and it does this in a joyful and creative way. Reconciliation over food feels innately right. The activities though almost timeless in their simplicity are unusual and unexpected, and generally unlike anything that any of the participants have done before. The act of doing something new is particularly suited to transforming problems as there are no painful memories attached; it opens up new horizons and is perhaps more likely to lead to a renewed present. 
When I ask Ngala what networked technologies could do to help these efforts he replies that they could help facilitate expression: "In this work there are problems, most of them could be solved through sharing. When survivors are given opportunities to share their stories they heal fast. Networks would provide a good platform for people to share their experiences. Sharing could be done through writing or be spoken. Narrations could be recorded and later could be used to make short clips." I think of just how possible this is as it is poses a clear and actionable technological problem, but looking at Ngala I wonder whether he realises how key his presence is to the process and the quality of the interaction. What forges the profound shifts in people's experience is how their expression is received, listened to, validated and responded to. When speaking with Ngala, a man with vast generosity of soul and focused attention, you really do feel stronger. He beams at you and honours your presence in a way that is rare. In conversation with him you feel that your words matter, your life is respected and that miraculous healing is possible. Popular culture tends to talk about purging emotions, as if emotions are toxic material that needs ejecting from your system, but what Ngala's work shows is that the magic is in the courage to speak honestly and the grace of being heard: that's when emotions turn into understanding. The human catalysts at TICAH are so much a part of why these reconciliation attempts have been successful and any attempt to extend the work through technology needs to factor this in at the centre. 
Simplicity of invitation, creative expression, embodied shared experience, working and listening to others, ritual time and focus, the unexpected, all these feel like good leads for designing a transformative care network. TICAH's emphasis on shared humanity and that each person is a human being with a different story encourages survivors and perpetrators alike to stand strong in themselves, to understand the past and live a better day.  I think of post-conflict creative efforts like http://reflections.org.np/ that creatively depict the subjectivities of Nepali people in the aftermath of the earthquake. There is a courage in projects that present every person, even though they may have lived through horrendous circumstances, as a human being with a unique story and power.
Digital Networks for Creative Care
Strong mutual care is essential not only in places seeking to recover from atrocities, but generally for people working together and sharing space, especially if they are "living on the edge". Change is difficult and every group liable to conflict. E.C. Whitmont writes in The Symbolic Quest that "The seeming inevitability of conflict among the archetypal "powers" can cause us to experience life as a hopeless, senseless impasse. But the conflict can also be discovered to be the expression of a symbolic pattern still to be intuited." There's a potential that we can reach into the intuitions that come out of difficult experience and grow understanding of group dynamics to create pathways that do not end in violence, abuse and waste. The sad cases of suicide, sabotage, ill health and conflict that we know of in digital tech, startup and hacker cultures show that forging wisdom in this area is important. 
I feel the need for strange networks of care: unusual, compelling networks that don't attempt to fix anyone but make healing and self-understanding an adventure and help individuals back into the simple joys of communion and creativity. To explore group dynamics and coherence in recent projects I've been involved in, I've worked with beans http://www.rootbeans.com/, with dreams (following the method of my mentor Apela Colorado) http://oneiricarchives.tumblr.com/ and with storytelling http://www.thehaguecenter.org/pathways-project-2/.  Back up in Liverpool we're improvising on Stafford Beer's work on group dynamics in public meetings. Whether it's VR group therapy where you experience your own body and other people in highly unusual ways or group Skype rituals for reconciliation the whole notion of care networks is wide open for innovation and renewal. As a guiding design point I think the only answer to questions like how can ritual time be held online or how can digital networks provide the intensity of feedback of live interaction is bold creativity. If you have examples of creative online systems to faciliate group communication and support that go beyond a message board or online forum and become something more vital and "live" please share them.  I'll be at 33C3 if there's people from the Edgeryders community who want to meet around the theme of hacking strange networks of care. There's also an option to organise a session: https://events.ccc.de/congress/2016/wiki/Static:Self-organized_Sessions 
Learning in Doing 
There is a huge amount of trauma recovery material and contexts for group psychology that I do not know about. It is challenging terrain. As much as it's essential to tread carefully, it is also necessary to create. The outpouring of emotional pain, anger and concern after the American election makes clear a need for strong communities of action and bold ways for participating in new stories. As worrying as is the prospect of making mistakes around mental health, the more worrying prospect is not creating networks to meaningfully connect up alienated, isolated or suffering individuals. Local actions, online networks and communities are all growing this November: each network has a different focus. Involving digital technology to reimagine group psychology and care (beyond Facebook) is just one of the potentials to help these evolving networks support themselves. 
Ngala's experience shows that targeted and bold ventures can reboot the community's ability to support and that there is the possiblity of even the most horrific of violations healing. The greatest thing that I learnt from Ngala is the scale of his belief. When I ask him what has been the most illuminating discovery about human care through facilitating this work he replies: "The most amazing thing is we are all human who heal despite all the experiences we have met in life".  His belief is born out by his experience. It is vital not to miss the transformative quality of having one person believe in another. I consider the enormous amount of work and transformation needed in the decades ahead to meet the problems of our time and then I think about three human beings sitting down for a meal in Kenya and have the sense that great tasks are possible if we learn to work together. 
Links on article: 
http://ticahealth.org/ 
http://www.ticahealth.org/files/TICAH-nyayo-house-torture-body-maps.pdfInterview with TICAH's founder Mary Ann Burris with details on body mapping: http://practicalmattersjournal.org/2011/03/01/burris-interview/
https://twitter.com/TICAH_KE
Photo: Denis Ngala in South Africa 
The production of this article was supported by Op3n Fellowships - an ongoing program for community contributors during May - November 2016.
The 'Famous' OTK Spanking Paddle


The above photo of the lovely Ms. Dana Specht appeared on Tumblr recently. It inspired me to compose a short post as the paddle is a copy of the Nu-West OTK Spanking Paddle. Oh, and I'm sure some of you know that the 'Signature' paddle was a product of my very own wood shop. They have been out of production for a while but I'm very proud to provide Ms. Specht a supply which she sold from her website. Perhaps some of you have gotten your own bottoms warmed by one of them.



The OTK Spanking Paddle is also one of Cora's favorites, too. She has no less than three of them ready to put into action at a moment's notice.


Indeed, I do have first 'hand' experience with how these little paddles can produce a very intense sting.

Its been several months since our last post. We have received a few notes wondering what has happened to us. For the most part things here, are fine and Cora and I are healthy and doing well. And just like all of us we've had our ups and downs, ebbs and flows as part of everyday life. We did loose one of our precious pups just a month ago. She was just shy of her fourteenth birthday but she gave us ten years of joy.




Censorship - A Follow-Up
It was just after noon on Monday (just two days ago) that we received the notification from the blogger group at Google announcing their new policy regarding the display of adult photos and videos, specifically "

no longer allow blogs that contain sexually

explicit or graphic nude images or video" Our post in response to their announcement contains the full text of their new policy.

Yesterday I spent some time on the blogger forum and found a flood of inquiries regarding this issue. Its obvious that their announcement stuck a nerve in many of us who post adult material. Unfortunately there is very little specific answers to the questions posted. Most importantly, the issue of what constitutes 'sexually explicit or graphic nude images'. And who gets to make the decisions. Instead, replies from the blogger representatives like,

"

Worry about what happens, when it happens. The fact is, nobody know what will happen - because you have one month, to clean up your act. And nobody knows what will happen, during that month."

and

"

All of these blog owners have different questions - and not all of them have been answered, yet."

Perhaps the level of frustration was coming out from one of the reps when trying to answer what was the meaning of the terms as addressed in the new policy and the FAQ's came out with the following reply: "

Unfortunately, too many people object to the FAQ, as "vague and useless", among other less objective terms. Unfortunately, it's what we have to work with."



In many ways I felt sorry for the reps trying to answer questions beyond the resources available to them. Obviously they were left with nothing but chaos and whomever made these policies did not provide them with details of how it was intended to be applied. Indeed, "Unfortunately, it's what we have to work with"!!!???

I submitted my own question on the forum. Hoping to elicit a real answer I held back my frustration and submitted a question with a positive attitude.

me Level 1 (Spankedbywife)


Feb 24
Today is the fifth anniversary of our blog, SpankedbymyLady.blogspot.com. We have been hosting a blog that encourages people to adopt a Female Led Relationship (FLR) lifestyle. We don't consider our content (all generated by us) to be graphic in nature however we do post photos of my wife spanking my bare bottom. No genitals are displayed in these photos.
Your new policy does not well define, "sexually explicit or graphic nude images". Also your new policy indicates that you'll still allow nudity presented in artistic, educational, documentary, or scientific contexts, or where there are other substantial benefits to the public.
Which is it? We like to think that our blog fits into some of the exception categories.
We have enjoyed five years of you providing a wonderful tool for us to use and all for free. However, if we would be in violation of your new policy, its likely that we would go elsewhere.
Ken

Apparently it worked as later that evening I received the following reply:

B. YeeExpert - Google Products10 Best Answers


Feb 24 (12 hours ago)
Hi Ken,
Thanks for taking the time to post here. Just to let you know, while I'm not sure about your specific case the general guidelines are here: Blogger Content Policy
I'll also mention Blogger content policy change - porn is going away which is where we'll be posting updates/answers about common questions that users like you have.
From the information that you provided (I have not visited your blog), as long as you maintain the adult interstitial you probably can continue without needing to set your blog to private. This is not a guarantee that the Blogger Team will take no action concerning your blog.
If you do decide to move to another platform we respect your decision and hope that you'll continue to freely express yourself.
Hope this helps you understand more, and sorry I can't offer more clarification.

(Note that the Bold Blue were hyperlinks in the forum reply but don't work here).

So I did receive a reply but it really didn't answer my questions. The good news is that he did indicated that we can PROBABLY continue without being set to private. However, later in the reply, he mentioned that "this is not a guarantee that the Blogger Team will take no action concerning your blog."

So at this time we plan to continue with our blog. My bare bottom and all. I guess that bare bottoms are not as bad as other parts of the anatomy. After all mainstream TV sometimes shows the bare bottoms of babies. Is my bottom that much different. Well maybe a few pounds and that red color.

However just to have alternatives, we have secured 'WWW.SpankedbymyLady.Com'. So we will be prepared to set up a website there and continue. Or we could rely on Tumblr to post our more 'offensive' photos. At this time it appears that almost anything goes there, but its still under control of someone else.

I've seen this issue pop up in several places including Hermione's Heart blog and a topic on FetLife. I would invite any other bloggers to chime in. Also the blogger forum is located here:
https://productforums.google.com/forum/#!categories/blogger/something-is-broken/other/windows/chrome

Watch this space!

We now return this blog to its regularly scheduled program!

Bared and OTK
Its been a while since I have been spanked. You probably knew that from the lack of posts. Well, there just hasn't been much to write about.

Not that I haven't earned one or two (or three or four!). Besides those I have probably earned, I haven't even been subject to maintenance spankings.

So I have relied on being spanked vicariously. Through the hundreds (make that thousands) of images on Tumblr and reading a story or two.

Our previous post centered around a woman's lap and how there are differences of opinion on how she should prepare her lap. Well, I guess I have focused on the 'next' step: over that lap just before the spanking begins. Bared, of course.


Being told that you are going to be spanked usually brings on feelings of denial, fright and flight. However I know that it will be inevitable that I will submit to her spanking. I think the key word is 'submit'.


After responding to her call to come to her side, she either takes charge to bare her intended target, or makes me prepare myself. This is followed by the bending over her lap and her adjusting my position to her liking.


Its at this time that I am most aware of my erotic feelings of submission to her. I have given up all attempts to thwart my punishment and have accepted her (natural) authority. I am ready for her to begin. I have submitted totally.

Let the Bottom Roasting Begin!
Old Souls
I realize I didn't post this here, and many of you likely don't follow my other blogs/twitter/facebook/tumblr/whatever so you wouldn't have seen it: First Second has announced Old Souls, the project I've been working on with writer Brian McDonald for the[…]↓ Read the rest of this entry...

sexi

san diego blowjob
---
sexi was first posted on August 17, 2016 at 12:55 pm.
©2015 "". Use of this feed is for personal non-commercial use only. If you are not reading this article in your feed reader, then the site is guilty of copyright infringement. Please contact me at


free sex sites

singapore blowjob
---
free sex sites was first posted on August 17, 2016 at 12:55 pm.
©2015 "". Use of this feed is for personal non-commercial use only. If you are not reading this article in your feed reader, then the site is guilty of copyright infringement. Please contact me at


ke$ha blowjob

black sex
---
ke$ha blowjob was first posted on August 17, 2016 at 12:54 pm.
©2015 "". Use of this feed is for personal non-commercial use only. If you are not reading this article in your feed reader, then the site is guilty of copyright infringement. Please contact me at


hiv blow abstractJob

blowjob sound effect
---
hiv blow abstractJob was first posted on August 15, 2016 at 5:00 am.
©2015 "". Use of this feed is for personal non-commercial use only. If you are not reading this article in your feed reader, then the site is guilty of copyright infringement. Please contact me at


milf

victoria justice blowjob
---
milf was first posted on August 15, 2016 at 4:58 am.
©2015 "". Use of this feed is for personal non-commercial use only. If you are not reading this article in your feed reader, then the site is guilty of copyright infringement. Please contact me at


sexmovies for free

marilyn manson blowjob
---
sexmovies for free was first posted on August 15, 2016 at 4:58 am.
©2015 "". Use of this feed is for personal non-commercial use only. If you are not reading this article in your feed reader, then the site is guilty of copyright infringement. Please contact me at


obama blowjob

pon vidoes
---
obama blowjob was first posted on August 15, 2016 at 4:57 am.
©2015 "". Use of this feed is for personal non-commercial use only. If you are not reading this article in your feed reader, then the site is guilty of copyright infringement. Please contact me at


blowjob girl collegehumor

spiderman blowjob game
---
blowjob girl collegehumor was first posted on August 15, 2016 at 4:56 am.
©2015 "". Use of this feed is for personal non-commercial use only. If you are not reading this article in your feed reader, then the site is guilty of copyright infringement. Please contact me at


blow abstractJob betty

bill clinton blowjob
---
blow abstractJob betty was first posted on August 15, 2016 at 1:03 am.
©2015 "". Use of this feed is for personal non-commercial use only. If you are not reading this article in your feed reader, then the site is guilty of copyright infringement. Please contact me at


free videos pornography

blowjob.om
---
free videos pornography was first posted on August 15, 2016 at 1:02 am.
©2015 "". Use of this feed is for personal non-commercial use only. If you are not reading this article in your feed reader, then the site is guilty of copyright infringement. Please contact me at


PC웹에서 twemoji로 이모티콘 이쁘게 보기
스마트폰📱에 내장된 기본이모티콘 많이들 쓰시나요? 전 예전에는 iOS랑 안드로이드랑 호환이 안되서 많이 안쓰다가, 최근에는 호환이 잘 되는 것 같아 자주 쓰고 있습니다. 😀😀
그런데 이 이모티콘들, PC💻에서도 쓸 수 있습니다.
---
문제는 이 이모티콘이 이쁘게 적용되지 않는 브라우저들도 있다는 거죠.
(여기서는 IE를 예로 들었지만 크롬에서도 비슷합니다..)
지원 안되는 브라우저들 시르다 😭😭
이 상황에 대한 해결책이 바로 트위터에서 만든 twemoji인 것이죠. 😆😆
10초만에 설치하기
twemoji는 github에 공개되어있고, CDN에서 끌어다 쓸 수 있어서 매우 편합니다. 적용하고 싶으신분들은 아래 두줄만 HTML코드 중 </body> 위에 추가시키면 끝입니다.
그런데 기본크기가 36x36으로 좀 큽니다. 그래서 작게 나오도록 코드를 수정했습니다.
사이즈는 16, 36, 72가 있습니다. 16과 36의 중간크기가 없는게 아쉽네요😥😥
twemoji 적용 후 (Chromium 45.0.2442.0)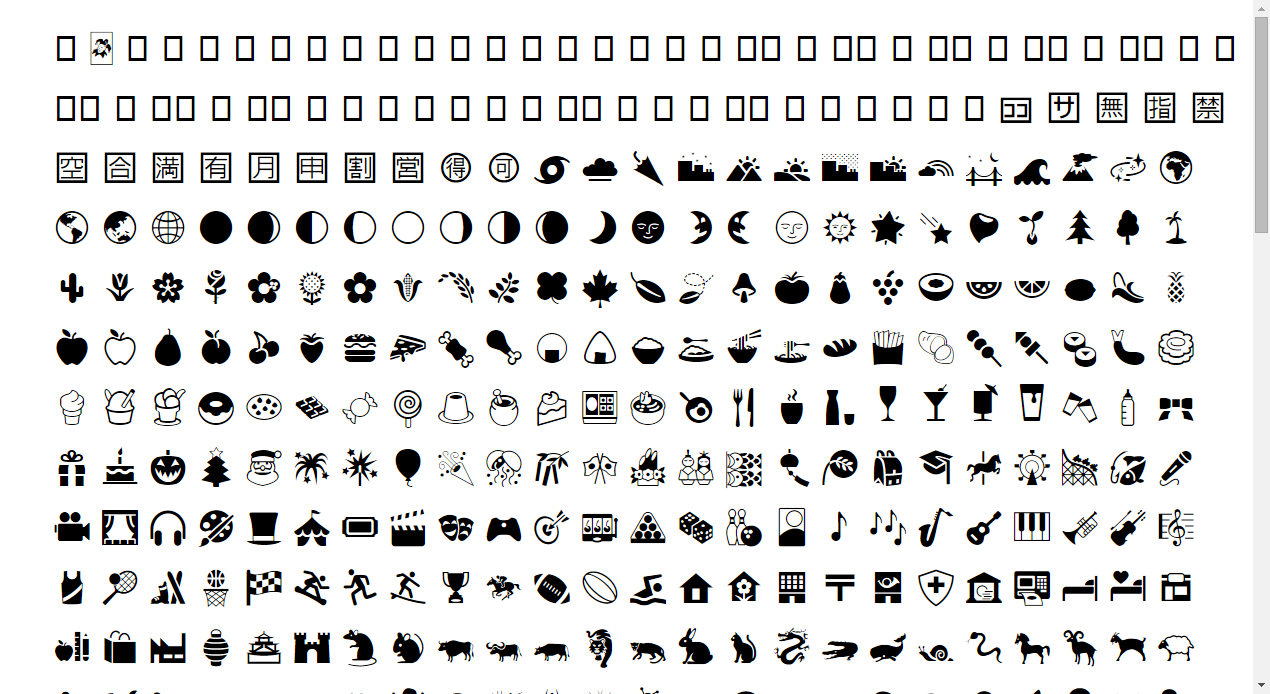 twemoji 적용 전 (Chromium 45.0.2442.0)
참 쉽죠? :)
생각의 지도 - 동서양의 생각의 차이는 왜?
올해부터는 심리학 관련 책을 남는 시간때마다 읽어보려고 합니다. 작년부터 전공수업때 스치듯 들었던 책들을 읽어야지 읽어야지 하다가 결국 올해 3월이 되어서야 읽기 시작하네요. 먼저 고른 책은 일단 얇은 '생각의 지도'라는 책입니다.

---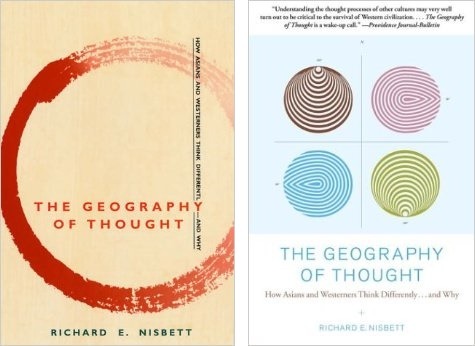 The Geography of Thought: How Asians and Westerners Think Differently...and Why
생각의 지도는 2004년에 나온 책으로 꽤 유명한 책(인데 이제 본 저는ㅠㅠ)으로 동서양 사람들이 어떻게 다르게 생각하는지, 그리고 왜 그런지에 대한 책입니다.

지금이야 동서양 사람들이 서로 생각에 차이가 있다는 것이 잘 알려져 있지만, 이전에는 그렇지 않았다고 하네요. 서론에서 저자 역시도, 이전에 서양인을 연구한 결과로 쓴 책이 제목이 '인간의 추론'이였답니다. 그 책의 제목이 '서양의 추론'이 아니였던 이유는 문화가 달라도 동일한 추론규칙을 사용한다고 생각했기 때문이였다고 이유를 설명합니다.
그래도 저는 책을 읽기전부터 배경지식으로 아래 내용 정도는 알고 있었는데 말이죠(...)

동양: 전체론적, 집단주의, 환경중시
서양: 환원주의, 개인주의, 개인중시
하지만 위의 내용은 모두 결과론적인, 즉 관찰할수 있는 것들뿐입니다. 사실 이러한 차이의 정확한 원인에 대해 딱히 알려고 하지 않았었는데요, 이 책에서 그 원인을 찾아볼 수 있었습니다.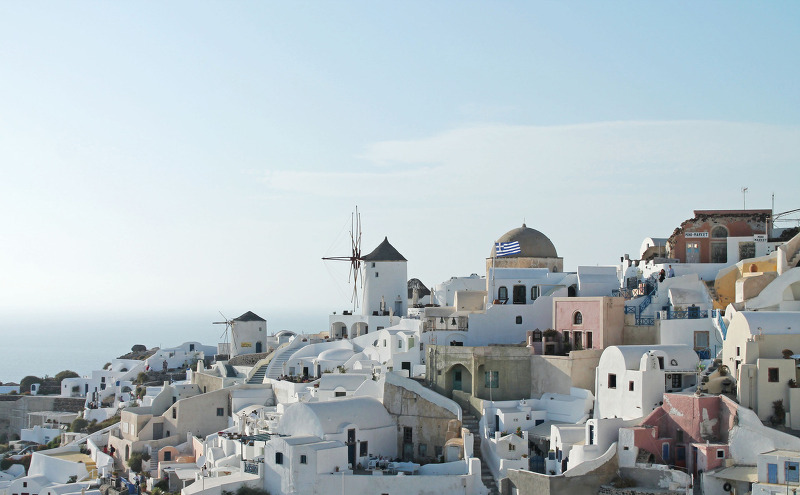 바로 고대 중국과 그리스의 서로 다른 생태환경이 그 원인이라는 것입니다. 중국은 대체로 농경에 적합했고, 농경(특히 쌀농사)을 하기 위해서는 서로간의 화목이 중요하죠. 하지만, 그리스는 농업보다는 사냥, 수렵, 무역(+해적) 등이 더 적합했다고 합니다. 그러니 딱히 공동체가 생겨날 일이 없었던 것이죠. 이러한 설명을 읽고 나니, 우리 사회가 서양화되고 있는 것도 이와 관련이 있지 않을까 하는 생각도 드네요.

책에서도 몇가지 소개되고 있지만, 서양인과 동양인의 측정결과가 다르게 나오는 여러 심리학 실험들이 있습니다. 저는 공부하다 가끔 그런 실험들을 가끔 보게되는데, 재미삼아 했다하면 대부분 서양인쪽의 결과가 나와서 항상 놀라곤 합니다-0-;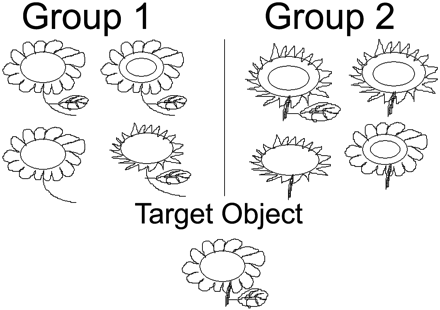 어느쪽이 더 비슷해 보이나요? 한국대학생들은 Group 1을, 미국대학생들은 Group 2를 골랐다네요.
영어권은 물론이고 유럽에도 못 가본 제가 왜 이런 결과가 나오는지 궁금했었죠(물론 실험에 있어서 개인차는 존재합니다만;;) 그런데, 책에서 나오는 이민 2세대와 홍콩사람들에 대한 연구에서 그 답을 찾은 것 같습니다.
동양/서양 연구에 있어서 홍콩사람들과 이민 2세대들은 특히 중요한 위치를 차지하고 있다고 해도 과언이 아닐겁니다. 홍콩사람들에게 어떤 문제를 제시했을 때, 영어로 푸는 것과 중국어로 풀 때 다른 결과가 나온다고 하는 부분은 신기하죠. 저도 아마 이와 비슷한 이유가 아닐까요...
저처럼 이런 괴상한(..) 런처 쓰시는분 없죠?;;
요즘 핸드폰, 아이패드, 노트북에서 거의 대부분 해외 어플리케이션을 쓰고 영문기사를 읽(으려고 노력하)고, 한국 드라마는 안보고 미국 드라마는 보고... 어쩌다보니 한국컨텐츠와는 멀어지고 서양의 컨텐츠를 대부분 소비하는 지금, 서양쪽으로 나올 확률이 높아지는게 아닐까 하는 생각이 듭니다(사실 망상에 찬 확대해석일수도 있어요...) 덤으로 말하자면, 제 주소록은 완전 서양식입니다;; 주변에서 제껄 보면 부모님이나 친척을 이름 그대로 저장하는 사람은 저밖에 없을거라고들 말하죠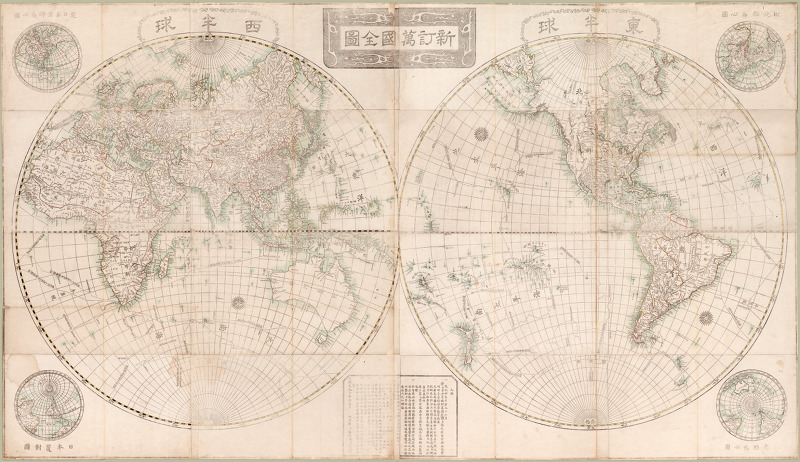 저자는 책의 마지막 부분에서 동양과 서양의 문화가 어떻게 변해갈지에 대해서 동양과 서양이 조금씩 닮아가며 중간쯤에서 수렴할 것이라고 말합니다. 동양과 서양의 문화는 각각 장단점이 있고, 서로의 장점을 수용해서 공존할 수 있게 될 것이라는 장미빛(?)전망인데요. 굳이 저도 고르자면, 문화가 충돌하기보다는 수렴해서 공존할 수 있는 미래를 기대하고 있습니다. 그래도 금방 그렇게 합쳐질 것 같지는 않다는게 제 생각입니다. 시간이 많이 지나면 언젠가는 그렇게 되겠죠...?ㅎㅎ

덧) 250쪽도 안되서 읽기는 금방 읽었네요ㅎㅎ
덧2) 왠지 글 쓰는 시간이 더 오래걸릴듯한 느낌이;;
덧3) 위에서 나온 런처는 Aviate라는 런처입니다

창의성에 대하여
올해 3월부터 다시 학교에 다니게 됐습니다. 뭐 이런저런 이유로 학교에는 오랜만에 돌아갔네요. 이번 학기에 가장 기억 남는 강의라고 한다면, 인지심리학 과목에서 기말고사를 앞둔 시기에 들었던, 창의성에 대한 강의였죠. 그 명강의를 잊지 않기 위해서, 기억나는 대로 짧게 글로 남겨봅니다.
창의성의 정의?
우리는 항상 창의성이 중요하다고들 말합니다. 하지만, 창의성에 대해서 정의를 한번에 '이거다!'하고 내릴 수 있는 사람은 많지 않죠. 인지심리학자들도 마찬가지라고 하더군요. 그래도 정의가 없지는 않습니다. 인지심리학에서 창의력이란, 다음과 같습니다.
한 개인으로 하여금 특정 맥락 하에서 새롭고 동시에 적절한 사고 혹은 행동을 하게끔 해주는 기본적 인지 처리, 핵심적 분야 지식, 그리고 환경적 개인적, 동기적 요소들의 결집 결과
참 거창한 말이지만, 잘 모르니까(!) 저렇게 두리뭉실한 정의가 나올 수밖에 없다고 합니다. 하지만 재즈 음악가인 찰스 밍구스는 창의성에 대해 이렇게 말했다고 하죠.

간단한 것을 복잡하게 만드는 것은 보통 일어나는 일이다. 복잡한 것을 간단하게, 그것도 엄청 간단하게 만드는 것, 그것이 바로 창의성이다.
물론 위의 정의가 학술적인 정의는 아닙니다만, 창의성을 가장 잘 설명하는 명언이 아닐까 합니다.
그렇다면 창의적이라는 건?
창의적이라고 해서 무조건 새로운 건 아닐 겁니다. 우리가 '창의적인 혁신'이라고 하는 것들은 조금씩 더 발전한 것들이 대부분입니다. 대표적인 예로 아이팟과 아이폰이 있겠죠.


아이팟이 나오기 이전에도 MP3가 존재했었고, 아이폰이 나오기 전에도 스마트폰은 존재했습니다. 즉, 기존에 있던 것들이었습니다. 이런걸 보면, 우리가 '창의적이어야 한다'고 할 때, '전혀 새로운 것'을 바라는 건 아닐 겁니다. 따라서 대부분의 상황에서 기존에 있는 것들을 어떻게 활용하느냐에 따라 '창의적이다'라는 평가를 받을 수 있다는 것이죠.
창의적으로 되려면?
위에서 알아낸 바에 따르면, 창의적으로 되기 위해서, '알고 있던 정보를 잘 사용하는 능력'이 필요합니다. 그 능력이 바로 '유추'이고, 이 '유추'는 '은유'를 통해 가능해집니다.
유추: 하나의 문제 혹은 상황으로부터 주어진 정보를 관련 있게 유사한 다른 문제 혹은 상황으로 전이시키는 추리
은유: 멀리 떨어져 있는 것을 이어 붙여서 연관성 만들기
그러니까, 은유를 많이 경험해야 한다는 이야기인데, 이 은유는 정서를 동반한다고 합니다. 다시 말하자면, 정서가 없으면 은유도 없고, 은유가 없으면 유추도 없고, 유추가 없다면 창의적인 사고도 되지 않을 것이라는 거죠. 이 부분에서 우리는, 정서도 창의성에서 중요한 역할을 한다는 걸 알 수 있습니다. 이성적인 판단만이 능사는 아니라는 거겠죠..
하지만 우리를 덜 창의적으로 만드는 사회
여기까지 알았다면 이제 창의적으로 될 수 있겠다 싶지만, 사실 도처에 방해요소들이 숨어있습니다. 아마도 우리를 창의적으로 만들어준다는 '은유'는 우리가 많이 배제하고 살고 있을 겁니다. 왜냐면 우리 사회는 은유를 원하는 사회가 아니기 때문이죠.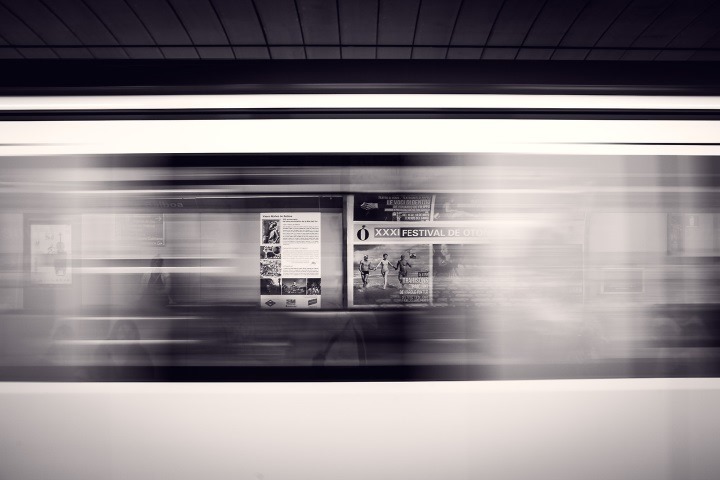 은유는 빠른 판단이나 쉬운 판단을 내려주지 않습니다. 또한 많은 시행착오를 겪게 하고, 은유를 사용하는 것은 좀 우스꽝스럽게 보일 수도 있습니다. 하지만 우리 사회는 느린 판단과 실수에 관대하지 않죠. 어렸을 때부터 우리는 '1+1의 답은 왜 2일까?'에 고민하게 해주는 환경이 아니였던거죠.
결론: 책 좀 읽고, 기분전환 합시다
그럼에도 불구하고, 사회는 창의적인 인재가 되라고 합니다(나쁘다 정말!ㅠ)
위에서 중요하다고 이야기한, 은유를 많이 경험하려면 은유가 담긴 책을 읽으면 됩니다. 특히 시집을 읽으라고 하셨고, 그거라도 안되면 다른 문학 책이라도 읽으라고 하시더군요. 물론 연극, 영화도 제발 많이 좀 보라고 했습니다.
그리고 정서적인 측면에서, 창의적인 아이디어는 즐거울 때 가장 잘 나온다고 합니다. 우리는 가끔 머리 아프게 고민하는 미해결된 문제가, 휴식을 취하다 갑자기 '아!'하면서 그 해결방법을 깨닫는 순간이 있죠. 이런걸 보면, 창의적인 생각을 위해서는 휴식이 필요해 보입니다 :)
※ 창의성과 관련해서 읽을거리(네이버캐스트 - 김경일)
덧) 이렇게 써봐야 제 학점은 음…ㅠㅠ
Shaggy Scale Earrings in Your Choice of Colors by UtopiaArmoury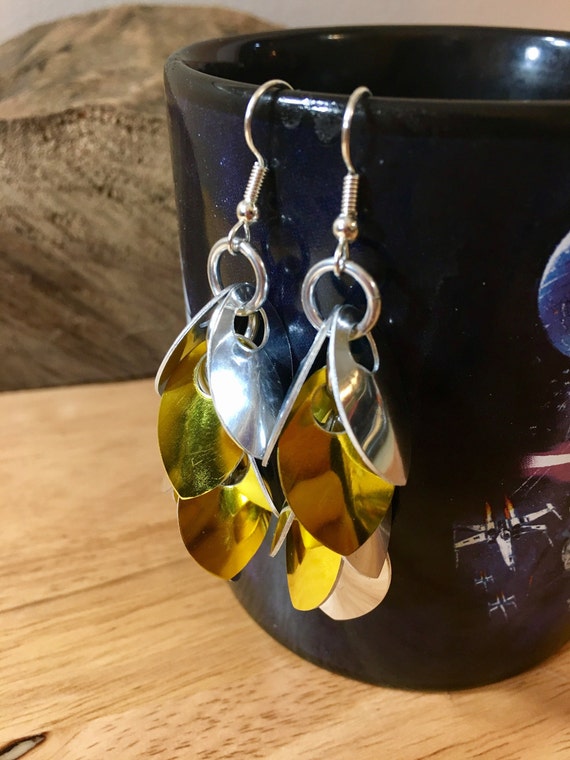 8.00 USD
These cute earrings make a statement - and a light jingly noise all day! Made of lightweight anodized aluminum, these earrings won't weigh you down at all. A stainless steel ear wire tops these off so they're ready for a night out.

Check out our Promo video: https://www.youtube.com/watch?v=LLcsWkbkIEg

facebook.com/utopiaarmoury
instagram.com/utopiaarmoury
utopiaarmoury.tumblr.com
twitter.com/utopiaarmoury
utopia.armoury [!at] gmail.com
Blue Cascading Scale Flower Hair Stick by UtopiaArmoury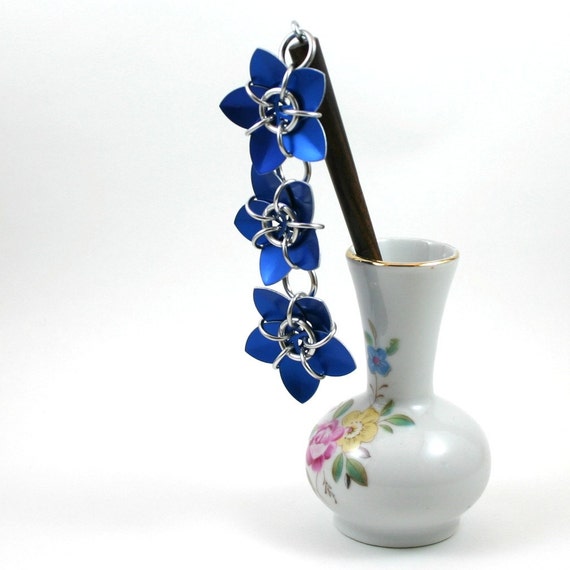 15.00 USD
Hair sticks are a cute, trendy way to put your hair up without an elastic band. Or, you can cheat like I do and put in a ponytail first and then jam the stick through the hair and the elastic band. Either way, you'll look great.

This hair stick is accented with a cascade of three blue scale flowers, securely fastened onto a 6" teak hair stick.

Want to learn how to put your hair up with hair sticks? Check out this video: http://www.youtube.com/watch?v=XTeD3NNTsmU

Check out our Promo video: https://www.youtube.com/watch?v=LLcsWkbkIEg

facebook.com/utopiaarmoury
instagram.com/utopiaarmoury
utopiaarmoury.tumblr.com
twitter.com/utopiaarmoury
utopia.armoury [!at] gmail.com
Copywrong, session at A22 (Portugal, 2017)_Questions
COORDINATION: Rogério Nuno Costa, Daniel Pinheiro, Fátima São Simão
January 21st, 2017_A22
A creation experience to identify the "dos" and "dont's" of copyright rules in the performing arts (and how to turn "dont's" in "dos").
This workshop is part of a co-creation process towards a performance which aims to be an education tool for artists who are constantly dealing, simply ignoring or cleverly overcoming issues of copyright. The idea is to bring in your own experiences (good or bad), discuss them and collaborate to the development of a performance-as-tool.
more info: copywrong-cc.tumblr.com/
Cast: Daniel Pinheiro
Tags: authorship, copyright, performance and creative commons
Will you dance with me? #1 / Vorspiel Transmediale 2017 - Flee Immediately!
Telematic experience using videoconferencing online tools and broadcasting software, this work addresses (and continues) the possibilities investigated over the course of three years, along with artist Lisa Parra, in LAND PROJECT.
This first experiment that took place at Transmediale Vorspiel 2017 intended testing computer performance and audience reaction towards the development of a durational experience.
Following the work developed within LAND PROJECT and more specifically the practice of combining two remote locations in the same frame, the main purpose is to perceive the computer screen as the intersection point where remote bodies find ways to engage in a dance/movement together, experimenting on adjusting one's position, location and sense of presence while physically separated.
This experiment was possible through the invitation of Joana Chicau – Media designer, researcher and performer – to be part of the program developed by Flee Immediately! for Vorspiel Transmediale 2017, presenting a series of workshops and performances at Panke exploring and experimenting with choreographic relations and code, from bodies of code to actual bodies, from digital deviations to physical ones. The event series was part of a larger collaboration and research around the relationships between dance, bodies, and code that began in Flee Immediately! issue 02.
Links:
LAND PROJECT:
landproject.tumblr.com
Joana Chicau – Media designer, researcher and performer
jobcb.github.io/about.html
Flee Links:
fleeimmediately.com/
fleeimmediately.com/vorspiel-2017.html
facebook.com/fleeimmediately/
instagram.com/fleeimmediately/
Facebook Events:
facebook.com/events/1758715944451117/
facebook.com/events/1843160069273071/
Transmediale Vorspiel
vorspiel.berlin/
Panke
pankeculture.com/
Cast: Daniel Pinheiro
Tags: choreographic coding, coding, telematic, minded motion, mediated space, land project and lisa parra
Copywrong session at A22 (Portugal, 2017)_PORTRAITS
COORDINATION: Rogério Nuno Costa, Daniel Pinheiro, Fátima São Simão
January 21st, 2017_A22
A creation experience to identify the "dos" and "dont's" of copyright rules in the performing arts (and how to turn "dont's" in "dos").
This workshop is part of a co-creation process towards a performance which aims to be an education tool for artists who are constantly dealing, simply ignoring or cleverly overcoming issues of copyright. The idea is to bring in your own experiences (good or bad), discuss them and collaborate to the development of a performance-as-tool.
more info: copywrong-cc.tumblr.com/
Cast: Daniel Pinheiro
Tags: authorship, copyright, performance and creative commons
skeumorphs
Skeumorphs: σκεῦος (container or tool) + μορφή (shape)
Using plain shutterstock footage from mockups demonstrating different hand gestures dedicated to the use of hand held devices this video establishes a bridge with Ivonne Rainer's Hand Movie (1966) when the choreographer was disabled from body movements and choreographed hand gestures.
Following on Katherine Hayles'* description of the skeumorphs phenomena this video demonstrates how our definition of concepts and artifacts that were once functional in the past is transitioning within a process of post-humanism where our daily gestures are an extension of embodied actions.
*How we became Posthuman (1999) - Katherine Hayle (p.17 Toward Embodied Virtuality)
- This video is part of the project TRANSCODING (more: daniel-pinheiro.tumblr.com/internet)
Cast: Daniel Pinheiro
Tags: katherine hayles, skeumorphs, cybernetic, posthuman, displacement, mediated gestures, hand, gestures, shutterstock, found footage, Ivonne Rainer and choreography
Distant Feeling(s) #3 | Visions in the Nunnery
Distant FeelingS #3 | VisionS in the Nunnery - Oct5-Dec18 2016 (Thursday, November 24th - 6h30pm (GMT))
For this 3rd online encounter between the three artists, Distant Feeling(s) - curated by Tessa Garland and Cinzia Cremona for the programme at the Nunnery Gallery (London, UK) - the main question remains:
"How does it feel to share an interface with eyes closed and no talking?"
Following the rules: 15min + eyes closed + not talking > how to try and 'feel' each other.
A moment of digital mindfulness, a moment to experience the relational tissue that networked environments (expanded to several layers of our common daily routines) provide. By using an interface that relies on senses activated by audio and video in order to establish communication we take a moment to explore the possibilities beyond using those same senses, this time by opening the possibility for others to join.
Annie Abrahams (FR), Lisa Parra (US), Daniel Pinheiro (PT) + participants at the Nunnery Gallery in London + online participants.
"The piece presented by Annie Abrahams (Distant Feeling(s) #1) continues the research of an artist who challenges the relational utopias attributed to the internet by creating performances which reveal empty yet precious moments, and the banality of interpersonal relations. The performance links Abrahams to two other artists (Daniel Pinheiro & Lisa Parra); from three different locations the three seek to communicate sensations and emotions. Cinzia Cremona (one of the curators) in ARSHAKE Oct. 3 2016."
The remote participants were able to participate in an online meeting using zoom.us
Distant Feeling(s) is a collaboration between Annie Abrahams with Lisa Parra and Daniel Pinheiro within the context of LAND PROJECT.
more info:
bram.org/distantF/index.html
landproject.tumblr.com/distantfeelings
LAND PROJECT: Placelessness (October, 2015) collaboration with Annie Abrahams: aabrahams.wordpress.com/2016/01/27/placelessness/ / youtu.be/tc3nxu-4nno)
Video - Distant Feeling(s) #1 (raw version): vimeo.com/158351502
bowarts.org/nunnery/programme-2-launch-event
bowarts.org/nunnery/visions-in-the-nunnery
Cast: Daniel Pinheiro, Annie Abrahams and Lisa Parra
Tags: networked performance, telematic embrace, nam june paik, eletronic communion, roy ascott, Lisa Parra, telematic feelings, Daniel Pinheiro, Annie Abrahams, the nunnery, Visions in the Nunnery and networked experiment
LAND PROJECT / mouth to mouth / Maus Hábitos - April 1st (Porto, Portugal)
"If the loss or distortion of information is going to be great, might this not have an effect on the desirability of the technology?" - «The linguistic future of the Internet» David Crystal (2004)
MOUTH-TO-MOUTH is another encounter from Lisa Parra and Daniel Pinheiro as they continue LAND PROJECT.
Invited to perform at Maus Hábitos (Porto, Portugal) the encounter will address language as the starting point for their interaction.
While in Placelessness (developed in residence in October 2015 and performed across a distance in January 2016) they explore the architecture of Internet's lack of "time" and "space", this encounter aims at discussing the importance of language as a place of (mis)information and disembodiment, building upon portuguese words (verbs, nouns, pronouns ...) to develop a mash-up where communication is transformed while travelling between their mouths and physically translated into their own bodies present at the same "time" in different contexts ("spaces"). A communicative nomenclature that is shaped by a mediated communicative relationship.
Cast: Daniel Pinheiro, maushabitos and Lisa Parra
Tags: screen, networked performance, remote intimacy, dialogues, telematic, internet semiotics, encounters and mediated comunication
Crisis? What Crisis?

Here we go again with the

Pseudo Male Crisis

. I don't know what part about this society doesn't understand. When it offers men the choice between a Shit sandwich and Argentinian steak, it can't figure out why they pass on the sandwich.



Maybe it's because it isn't the men who are in Crisis but rather the society that is being rejected by them that is.





Porn and video game addiction are leading to 'masculinity crisis', says Stanford prison experiment psychologist





Warning: Male Shaming Ahead



A leading psychologist has warned that young men are facing a crisis of masculinity due to excessive use of video games and pornography.

In an interview on the BBC World Service's Weekend programme, Zimbardo spoke about the results of his study, an in-depth look into the lives of 20,000 young men and their relationships with video games and pornography.

He said: "Our focus is on young men who play video games to excess, and do it in social isolation - they are alone in their room."

"Now, with freely available pornography, which is unique in history, they are combining playing video games, and as a break, watching on average, two hours of pornography a week."

Zimbardo says there is a "crisis" amongst young men, a high number of whom are experiencing a "new form of addiction" to excessive use of pornography and video games.

Zimbardo gave a TED talk in 2011 outlining the problems facing young men's social development and academic achievement, which he puts down to excessive use of porn, video games and the internet.

He cited the example of a mother he met while conducting the study whose son does not see the problem in playing video games for up to 15 hours a day.

Zimbardo said: "For me, 'excess' is not the number of hours, it's a psychological change in mindset."
Giving an example of the mindset of a gaming and pornography-addicted young man, he says:
"When I'm in class, I'll wish I was playing World of Warcraft. When I'm with a girl, I'll wish I was watching pornography, because I'll never get rejected."




Zimbardo claims that this relatively new phenomenon is affecting the minds of young men.



Yeap, I just can't imagine what the problem is.





Gone Ghosting... Making the best of a very, very bad situation.




LAND PROJECT / Placelessness (Preview)
LAND PROJECT: Placelessness
Lisa Parra & Daniel Pinheiro
with: Hannah Bastos & António Matos
collaboration with: Annie Abrahams & Mateo Galindo Torres
//
Placelessness is the result of the artistic residency at CAAA - Centre for Art and Architecture Affairs, in Guimarães (Portugal). During the month of October (2015), Lisa and Daniel inhabited the Blackbox - a space already known to be free of prior indexation and for both an unusual, unsettling and unknown space to 'be' together. The shimmering light of the screen disappears…
What are we in this strange place?
Where do we come from and where are going?
LAND PROJECT takes the form of 'placelessness' at CAAA: a construction, a figurative place divided in two where the screen no longer limits the action but, rather, is the only element left from a relationship built of different encounters exploring ways to move and be together while in distant remote locations.
//
The residency was supported by CAAA - Centre for Art and Architecture Affairs (Guimarães, Portugal) through the funding of DGArtes and the Secretary of State of Culture.
Daniel Pinheiro was supported by the THE LUSO-AMERICAN DEVELOPMENT FOUNDATION to participate in the 4th Choreographic Coding Labs (New York, August, 2015)
Cast: Daniel Pinheiro, Lisa Parra, Annie Abrahams and Form - Mateo Galindo Torres
Tags: mediated motion, digital architecture, digital presence, distance, networked environments, placemaking and remoteness
montage - 2015 (excerpts)
this video will be updated soon
some excerpts of the live video installation MONTAGE
performed/activated live September 19th, 2015 (Bienal da Maia - curator José Maia, Portugal)
more information: daniel-pinheiro.tumblr.com/montage
full project [TRANSCODING]: daniel-pinheiro.tumblr.com/internet
Cast: Daniel Pinheiro
Tags: internet, clouds, data, human factor, netart, internet culture, livestream, montage, spatial montage, live video art, lev manovich and media art
Forever Loading or, The Anxiety of Obsolescence
'The rate of change has been very high for at least a century and a half, and artists and critics have been attempting to figure out what it all means since at least the revolutionary days of telegraph and horseless carriage. Even if we look just at the congeries of technologies we call the internet, it's clear that nothing has remained stable for any considerable amount of time. The internet has always been marked by constant innovation. To say that we are living 'after' the effects of the internet is premature, since those effects continue to evolve.' - ED HALTER in "Foreword," You Are Here: Art After the Internet, ed. Omar Kholeif (Cornerhouse/SPACE, 2014)
// transcoding //
. messages to the future .
// daniel-pinheiro.tumblr.com/internet //
Cast: Daniel Pinheiro
Tags: sounds, videoart, internet, nasa, processing, slitscan and video
Online Cooking / LAND PROJECT encounter / excerpts
April 25th, 2015
As part of LAND PROJECT, Online Cooking is an encounter within the framework of PERFORMEANDO events.
Taking place at the Grace Exhibition Space (Brooklyn, NY, US), 'Of Food and Other Pleasures' - under the curation of Hector Canonge - brought together different performance artists developing work around the subject of food in a durational performative event.
Lisa Parra, Rogério Nuno Costa and Daniel Pinheiro developed another tele-shared encounter where Chef Rø (alter ego for portuguese artist Rogério Nuno Costa)* at Mala Voadora in Porto (Portugal) would instruct a portuguese recipe to be embodied and performed by Lisa Parra in Brooklyn (US).
"Poortuguese" cuisine was the concept developed by Rogério Nuno Costa - playing with the word "poor" both as an hommage to a portuguese cooker Filipa Vacondeus, whose concept was to make food for the common and resourceless people and because of the celebration that took place April 25th (The Carnation Revolution).
During the interaction a live stream of both sides was available for guests and spectators physically present in each location. While the recipe was being instructed, Lisa Parra would follow the instructions and translated them into movement.
For more information about LAND PROJECT: landproject.tumblr.com
*Chef Rø is the artistic and culinary alter ego and techno-emotional of an-artist Rogério Nuno Costa vouatuamesa.blogspot.com
Online Cooking
Performed by Lisa Parra and Rogério Nuno Costa
with Nery Lora and Daniel Pinheiro
Sound: live feed from The Grace Exhibition Space
Thanks to: Hector Canonge and Mala Voadora
Cast: Daniel Pinheiro
Tags: networked performance, telematic encounters, process performance, minded motion, embodiment, digital togetherness, online cooking, Rogério Nuno Costa, Performeando, The Grace Exhibition Space and Mala Voadora
Spawn The Dark Ages / Fant Art
SPAWN THE DARK AGES - vol 1 - pag 3
Cuando los cementerios abren sus corrosas mandíbulas y el diablo camina alrededor.
En noche tal, ¿quién podría predecir que maldita cosa del infierno escupiría a nuestro mundo?
Una criatura… un hombre… pero de algún modo menos que humano, o tal vez más.
Yacía enroscado como una serpiente en la fría y dura tierra, inmóvil.
Aun medio formado. Él era esta bestia deforme. Forjada por un infernal yunque.
Desposeído de memoria. Sin pensamiento. Solo dolor. Dolor y hambre.

badillafloyd facebook [link]
badillafloyd tumblr [link]
badillafloyd blog [link]
Tokyo Gore Police - Face Rip

Oh boy, where do I begin? First off, not all Japanese films are like this and not all Japanese people like these kind of movies. This is the same country that gave us Akira Kurosawa, Yasujiro Ozu, and Kenji Mizoguchi; Japanese directors who have created some of the most critically acclaimed films off all time. Just like in America, there are different subgenres of horror that deliberately focus on graphic portrayals of gore and violence. We here in the States call it a 'splatter' or 'gore film'. Not everyone's cup of tea(though this film is actually received well by critics), but it's right up Greatest Movie Death's alley and today we give praise to the Japanese Gore genre with a scene from

Tokyo Gore Police

.

The film is set in a futuristic and chaotic Japan where a virus that mutates humans into monstrous creatures called "Engineers" has been released. The virus causes bizarre weapons to sprout from any injury. Our heroine Ruka is helping the police force in order to find her father's killer. In this clip we see Riku take out a bad guy with her newly equipped claw-hand.


This clip is actually pretty tame compared to other classic scenes from the movie, like gator girl, Penis Cannon, amputee ninja, and many more to come...

Larissa Lampitelli SS14 BTS
Behind the scenes of Larissa Lampitelli's SS'14 campaign.
Shot in Sayville, New York
Music by Lorde
http://larissalampitelli.tumblr.com
Cast: Christopher Bernabeo
Tags: chris bernabeo, larissa lampitelli, behind the scenes, fashion video, black and white, intimate apparel, lingerie, fashion, fashion designer, garments, sayville, fall, winter, 2013, fall/winter 2013, fw13 and campaign
Sew Iconic by Liz Gregory
Sew Iconic is a step by step book to sewing ten dresses that have been featured in movies.

More than that, it's an amazing reference for those who are learning to sew or wish to learn more.

The first section of the book breaks down sewing techniques such as resizing patterns, creating darts and attaching fasteners.

From there the book breaks down the techniques for sewing the ten selected dresses.
The book comes with the patterns on two sheets that the reader will have to transfer to cut out the pattern desired.

The dresses are in order of easiest to most difficult, starting with the brown and white polka dot dress from Pretty Woman.

Each dress section is broken down into information about the actress, the movie and the designing of the dress before going into recreating the dress at home.

The instruction finishes with how to achieve the same look as the actress with accessories and makeup.
There are two videos available online at the books Tumblr site to further assist with understanding how to make these dresses.
All in all I think this is a great book.

I'm not sure I see myself in these dresses but I like the instruction given and would definitely add this to my craft shelf as a reference guide.

At this point in time, I feel it's better to start making your own clothes again.

Not only can this guarantee that you love the piece but, with the cost of buying clothes that don't seem to hold up to every day wear, it's practical.
Visit me at the POP UP Shop Ballarat!
I'm very very excited to be participating in my first ever POP-UP SHOP!
And guess what? It officially opens tomorrow!
The brain wave of two talented ladies I know Laura Day and Lisa Cressey - the inaugural POP-UP SHOP will be a curated retail showcase of the Ballarat and surrounds best hand-made products.
I spent a bit of time there today setting up and I must say – there are definitely some treasures to be had!
The POP-UP SHOP will be open for 7 days, from Friday 30 November to Sunday 9 December. It will be held at the Backspace Gallery in the heart of Ballarat's cultural precinct
-
Huyghue House, Alfred Deakin Place @ Camp Street & Police Lane, Ballarat.
11am to 4pm Lunchtime Launch
Get an exclusive preview of the Ballarat POP-UP SHOP at the Friday Lunchtime Launch. Grab a delicious Sweet Decadence brown-bag lunch, enjoy some lively entertainment, and kick-start your holiday gift-giving during your midday break AND from 6pm to 8pm – come along and join in the fun with a glass of sparkles at the Gala Evening Opening.
Other opening times are as follows:
Saturday 1st December:
12noon to 4pm
Sunday 2nd December:
12noon to 4pm
Thursday 6th December:
12noon to 4pm
Friday 7th December:
12noon to 4pm (re-open 6pm to 8pm for Xmas Fair)
Saturday 8th December:
12noon to 4pm
Sunday 9th December:
12noon to 4pm
I hope you can come along and support Ballarat's Creatives. I just know that this is the beginning of a fabulous annual affair!
It's officially summer and along with the sunshine come a...
It's officially summer and along with the sunshine come a deluge of weddings, whether you're ready or not. Stick with easy shapes cut from comfortable fabrics in dark, versatile colors and you'll look great, from the first toast to the last tossed bouquet. As far as dealing with an ugly crier at your table…well, you're on your own there. 

Yeezy Season 2 shoes drop on Monday, June 6th at Acrimony // 
Yeezy Season 2 shoes drop on Monday, June 6th at Acrimony // 
This enchanting Mr. Larkin print is inspired by renowned...
This enchanting Mr. Larkin print is inspired by renowned photographer (illustrator, writer, designer, etc.) Cecil Beaton's powder room wall. He insisted each of his friends, including the likes of Truman Capote and Greta Garbo, trace their hands upon first visit to his home. 
New in-store: the Wings + Horns Wrapped Bomber, taking cues from...

Christo and Jeanne-Claude, Wrapped Trees, Fondation Beyeler and Berower Park, Reihen, Switzerland, 1997-98.



Christo and Jeanne-Claude, Wrapped Trees, Fondation Beyeler and Berower Park, Reihen, Switzerland, 1997-98.



Christo and Jeanne-Claude, Wrapped Trees, Fondation Beyeler and Berower Park, Reihen, Switzerland, 1997-98.



New in-store: the Wings + Horns Wrapped Bomber, taking cues from the ephemeral artwork of Christo and Jeanne-Claude, described as creating 'revelation through concealment' by critic David Bourdon. 

Christo and Jeanne-Claude, Wrapped Trees, Fondation Beyeler and Berower Park, Reihen, Switzerland, 1997-98. Source: Christo and Jeanne-Claude



Just in time for the holidays, we've got your jewelry situation...
Just in time for the holidays, we've got your jewelry situation figured out. Gift her with something personal, delicate, and most importantly, something SOLID GOLD. Engrave her name, your name, you boo's name, your kittens name, your G-ma's initials, your pup's name, your BB's initials or a special date you don't ever want to forget. If it fits, we can do it~
All pieces are handmade in San Francisco, and made to order. Each piece is one of a kind, exactly what you imagined when you were thinking of the perfect gift. 
Rings in 14k white/yellow/rose gold: $200
Short name plate + chain: $275
Long name plate + chain: $315
Stop into the store for more details and to place your orders. All orders need to be in by 12/17 for Christmas delivery. 
*email us if you can't make it in >> info(at)shopacrimony.com*

MOONROCK #YEEZYBOOST 350 LAUNCHES NOV.14Win a chance to purchase...
MOONROCK #YEEZYBOOST 350 LAUNCHES NOV.14

Win a chance to purchase a pair by visiting the store from 11/10-11/13 to register your interest:

333 HAYES STREET | SAN FRANCISCO 
Ballot closes 11/13 @1pm PST, winning entrants will be contacted by email @5pm PST.
OR enter via Instagram >> details HERE

**In-store stock only for raffle winners. NO CAMPING.**
Part 2 of 2Our fall men's style series mixes together the old...

Yeezy sweatshirt, OAMC t-shirt, SILENT Damir Doma pants



Yeezy sweatshirt, OAMC t-shirt, SILENT Damir Doma pants



OAMC jacket, SILENT Damir Doma t-shirt, Public School shorts, DRKSHDW sneakers



OAMC jacket, SILENT Damir Doma t-shirt, Public School shorts



Wings + Horns coat, Helmut Lang hoodie, Gitman Vintage shirt, DRKSHDW pants



AMI sweater, Chapter t-shirt, Chapter pants



AMI sweater, Chapter t-shirt, Chapter pants



Part 2 of 2

Our fall men's style series mixes together the old guard with the new. Looks combine menswear innovators like Public School and Robert Geller, new talents like Yeezy and Still Good, and unique independents like DRKSHDW and P.A.M.

Shop our entire fall/winter men's collection HERE.



Part 1 of 2Our fall men's style series mixes together the old...

Yeezy Season 1 jacket, AMI sweater, Chapter shirt, SILENT Damir Doma pants



AMI sweater, Chapter shirt, SILENT Damir Doma pants



OAMC hat, Robert Geller coat, Henrik Vibskov shirt, Public School pants, Public School sneakers



Still Good jacket, Reigning Champ sweatshirt, Reigning Champ pants



Still Good jacket, Reigning Champ sweatshirt, Reigning Champ pants



DRKSHDW hoodie, P.A.M. t-shirt, P.A.M. shorts, Public Schol sneakers



DRKSHDW hoodie, P.A.M. t-shirt, P.A.M. shorts, Public Schol sneakers



Robert Geller hat, Wings + Horns vest, Chapter shirt, Robert Geller t-shirt, P.A.M. pants



Part 1 of 2

Our fall men's style series mixes together the old guard with the new. Looks combine menswear innovators like Public School and Robert Geller, new talents like Yeezy and Still Good, and unique independents like DRKSHDW and P.A.M.

Shop our entire fall/winter men's collection HERE.



Greg "Craola" Simkins
Greg "Craola" Simkins is a Fine Artist based in Los Angeles and raised on cartoons, well written stories, animal planet, graffiti and tattoos.
Escapism is as good a label to his work as any...have a look and use your imagination.


Famke Hiemstra's Tales
Femke Hiemstra is a dutch artist and designer whose style is definetly unique. A style which reminds of Robert Williams and Mark Ryden but with a less cynycal worldview that invites you to enter a world of magic and fairytales.
Eonnagata, Théatre des Champs-Elysées
Another piece I was lucky enough to see in Paris was

Eonnagata

, a collaborative dance/dramatic work by Robert Lepage, Sylvie Guillem, and Russell Maliphant, at the Théatre des Champs-Elysées.

Now, I say lucky because I will happily see anything with Sylvie Guillem, of the world's

best legs

and

worst haircut

, although much of the work she's devoted the post-classical stage of her career to puzzles me somewhat, including this one. Eonnogata concerns the 18

th

-century diplomat and spy, the Chevalier d'Eon, a famous cross-dresser and possible sufferer of Kallimann syndrome, which prevents the body from developing past puberty. The –"agata" bit came from "Onnagata," male kabuki dancers trained to perform female roles. Robert Lepage is a noted Quebecois author and director of opera and theatre. He is also 54 years old, thick-waisted, sluggish and I can only assume has bollocks like a woodland caribou. The piece opens on him slashing at the air with a sword, lagging behind the crashing sounds which I suppose were designed to supplement the ferocity lacking in his presence, just as the choppy lighting effects almost mask the phlegmatism of his movements. Maybe he figured that what the greatest dancer of her generation and icon of French sexiness needed was to top off her career by sharing the stage with a pudgy, aging Canadian opera director. The piece proceeded to alternate between superficially realized Japonesque posturing and Rococo embellishments to a lot of incomprehensible storytelling.

I thought at first that I was witnessing something truly bizarre and was pleased that the days of having to go all the way to Paris to see something so outré were not over. Just trying to make sense of what was going on and why the worlds of the French transvestite and the Japanese drag artists were presented together, as if their combination offered something more than the obvious parallel, kept me engaged throughout the entire 90 minutes. But it turned out to be the usual gender-identity stuff. I felt I was watching what happens when people are powerful and successful enough to indulge their fetishes on a grand scale, that Guillem had the usual westerner's cursory fondness for eastern kitsch, and that Lepage wanted to get to wear kimonos and lace bonnets onstage.

It's not that it was unpleasant, although I didn't exactly enjoy it. Eonnagata makes me wonder why she's focused her formidable talents on works that don't show them off particularly well. I have seen her a few times since she visited San Francisco in the late '80's with La Bayadère and made the audience gasp as she caressed her own ear with her calf. She has since abandoned the classical repertoire for the modern. I can understand her wishing to discard relics like Bayadère, which didn't really do her physique or extraordinary skills justice either—those works were originally created for dancers of much lesser abilities, whose training in no way matches the training of dancers today. It's unlikely that

Marius Petipa

would have ever even seen a dancer with the kind of

arches

,

extension

, and jumps that the average

corps

dancer today has, and Guillem looks like a being from a superior alien race even amongst today's most gifted dancers. While an artist like her can make those ballets look as alive and interesting as they ever will, watching her (on youtube, since her rejection of the genre includes refusing to release the films made of her in those roles commercially, and the only clips one can find are from people who managed to videotape the productions when they were broadcast) one wishes she would just break out of the tutu and abandon all the silent film hammery. Neither does the classical repertoire allow a dancer to remain in the game for as long as she has, and probably will—pointe-work is for younger bodies. So it makes sense that she would have left that genre for something more diverse, modern, and challenging to her, and better suited to her cold and slightly threatening stage presence than the blushing virgins and heartsick peasant girls that populate classical ballet. But I've found that what you get when you see a Guillem piece these days—and it is always a Guillem piece if Guillem is in it, regardless of what stocky clay-foot she's using as furniture at the moment—is a little bit of Guillem and a lot of disappointing other stuff.
Her latest partner is the respected dancer and choreographer Russell Maliphant. More studied dance aficionados than I hold him in high esteem, but I do not see what they see, and I can't help but think that Guillem has not only advanced his career by miles, but also elevated his art from the pedestrian and forgettable to the stratospheric by allowing him to attach himself to her. Of course I feel the same way about the great Joan Baez lending her divine voice and phrasing to an entire album of songs written by that smug twerp she dated in the early sixties, so take my opinion with a grain of salt if you want. As far as modern choreographers go, Maliphant's work is fine, although I'm not sure it will place him in the pantheon of greats like Bausch, Tharpe,
Ailey
,
Bejart
, Cunningham, or
Boris Eiffman
. Maliphant is not to the world of choreography what Guillem is to the world of dance. And as a dancer, well, he's short and has a big head and short limbs, like an unusually graceful rugby player. Some admire the athletic recklessness of his style, and fair enough, although when I've seen him he has seemed self-contained to a fault, and I wished he really would give off a sense of that athletic recklessness which is often touted as a perfect contrast to Guillem's smooth exactitude. But again, he's not to the world of dance what she is to the world of dance. He's a very accomplished and very capable British dancer and she is the French alien with the unthinkable legs and criminal feet, in her time the most highly paid ballerina in the world, the press's "Mademoiselle Non," the Monstre Sacré who dismissed Paris Opera Ballet and its director—
Rudolph Nureyev
—as too provincial for her ambitions. I find the contrast between them painful to watch, and I want to console him afterwards. Imagine how I felt when both Maliphant and Guillem left the stage to Mr. Lepage.

Basically, I just don't see what she gets out of the collaboration. More troubling, I don't see what her audiences gets out of it, either.

I'm including some footage of Guillem at work, hopefully to show that the merits of her dancing are not merely gymnastic. The extreme arch of her feet, her shocking extension, the sense that she can perform even rapid movements smoothly and gracefully (where lesser dancers seem to have to choose between rapidity and grace)—all serve an expressive purpose, an artistic one beyond merely showing off. When the lines of the body can create a visual illusion that they go on farther than they do (and this, I think ,is the sought after effect of the physical elements considered virtues in ballet, which Sylvie Guillem possesses in spades—the fluid arch of the back and the leg stretched to hyperextension rising to a crest in the arch of the foot), the effect is both thrilling and strangely moving. It's not just a matter of gawking at someone who can literally kick herself in the face. Dance, like verse drama, is a heightened portrayal of ourselves. In verse drama, we speak better than we really do in order to convey truths that paltry realism can't carry. Shakespeare tells the truth about us more clearly than our own stammering, clunky inarticulateness ever could. It's not "realistic" in that we can't just yammer on and come out with the St. Crispin's Day speech. But it's real, as anyone who's read or heard the speech and felt his throat clench and eyes well up knows. In dance, we need to see the body be more than it is in real life—longer, more graceful, more taut, more expansive, more able to move beyond itself—to perceive what it has to say. Buried in our natural oafishness is the ability to speak through our bodies, to say I am afraid, I am proud, I am sad, I am happy, I am horny, I love you, I want to kill. Dance, at its best, reminds us of that, because when a dancer is conveying these experiences we experience them along with her. And what do we go to the theatre for if not to be moved?





From Angst to Enlightenment: Reflections on Radiohead's "A Moon Shaped Pool"
Images courtesy of anyonlinyr and Opoterser through Wikimedia Commons. Alterations by JJ Feinauer. 
---
Radiohead's latest album, A Moon Shaped Pool, has been out for a week now and continues to unsettle, dismantle and weirdly uplift me. It plays on auto-loop wherever I go, quietly getting under my skin and dissolving my expectations. This seems to be the standard the band has set since Kid A, always 15 steps ahead of the trend, the pop, the easily accessible. The pattern here? Well, for Radiohead, it might be to erase fandom by continually reinventing the formal language of rock, thereby freeing themselves from the shackles of commercial advice. In this pattern I admit: It's not always easy listening to Radiohead. Their enigmatic sound can be slippery. They often require you to decode what is not easily decoded, and that can mean elitism for those who don't get their music. At times, listening to them can feel like doing hard work, where you have to dig, chisel and carefully unearth what no doubt has taken hard work to accomplish, even if it means decoding what appears to sound like airless-machine babble.
I get the feeling that A Moon Shaped Pool was hard to make. Hard to not feel like leftovers from previous albums. Hard to not feel like it needed to capitulate to the band's famed gloominess. And, most poignantly, hard to not feel like it was saying goodbye, as some rumors have speculated. While listening I found myself needing to separate from these preconceptions, throw on a good pair of headphones, hunker down somewhere quiet, and just bathe in the lunar light of this album's tremendous heart and soul. Maybe this is what good art forces us to do — get good headphones and, in the spirit of Hail to the Thief, learn to "pay attention."
A Moon Shaped Pool bleeds with an honest ache. I may even consider it their weightiest album to date, but not because it's self-parody to say so. It seems to venture into new emotional territories like a letter from an old man confronting the effects of age, divorce and death. For example, the band is aging, time is marching, so forming an exit strategy while remaining genius, I imagine, becomes increasingly hard. In PTA's "Daydreaming" music video, Thom looks tired and threadbare, and more so than usual. His face bears a syringe-shot full of messy experience, the ultimate drug. Bruised and broken, but he's learned a lot in the process. Maybe how Yoda would look as human, a wise but cryptic Jedi. In addition, Thom's well-known history with depression makes his split from Rachel Owen last year even denser, his partner for 23 years and mother of two children. The album seems to shoulder this weight, where on "Identikit" Thom sings, "Broken hearts make it rain," again and again. Later, on "Ful Stop," he moans, "You really messed up everything."

The challenge with these interpretations, of course, is that both songs debuted with more or less the same lyrics in 2012, three years before the split. Naturally, separations don't occur over night, but it's possible these emotions were already surfacing from Thom's psyche. I don't want to dig too deep here, but this feels more like rhapsody than therapy. As my brother recently tweeted, "This is the sound of an old, broken band saying, "We're at the end of our journey, but can we muster creative reserves for one last classic?"
No Radiohead album really feels complete without an introspective, panged mood. Ironically, this new album somehow manages to swim upstream beyond the existential clouds like watercolor; dripping and swirling like a prolonged version of "Codex." It glows with a certain warmth and compassion I haven't heard on previous albums. It basks in moments of profound beauty and deep, enlightened emotion, not too unlike an old man looking back on his life and waxing nostalgic over what was, is or could have been. Think Johnny Cash here covering Nine Inch Nails' "Hurt."
To make this new feeling of LP9 sink in, review with me briefly the expansive spectrum of Radiohead's mood. Think about what OK Computerdid to The Bends — it stripped away the stadium elements of guitar-anthem rock and technologized a new textured soundscape that felt more like eerie-spacey science fiction than twangy rock and roll. Think next about what Kid A did to OK Computer — it almost entirely pureed those lovely, immediate space lullabies into soup, adding now a scary electronic palette that experimented more with noise and possibility than with formal hooks, riffs and bridges. While there certainly are hints of both albums in A Moon Shaped Pool, LP9 largely dispenses with alien-angst rock and intrusive, falling apart electronica (a young man's game). It favors instead a gentle piano and some gorgeous strings. These feel more like the instruments of nostalgia. The instruments of mature men — their memories, pains and joys, and the long roads they've walked. We can thank Jonny Greenwood for his tremendous influence here. He stands just as much at the fore as Thom on this album.
With this more personal and enlightened approach, it seems almost strange to have a menacing track like "Burn the Witch" open for the album. The song is terrifically terrifying, one of their best openers I think, even if what it portends is misleading. Bold, dark and brooding, the song is driven by a burst of quick psychotic strings that build to easily one of the best nightmarish climaxes the band has ever arranged. I mean, the daggers of this song. Good night. Listen to that gnashing end-crescendo again and tell me you don't hear the staccato knife of Norman Bates repeatedly stabbing Marion Crane. Am I right? Like the calm after the storm, "Burn the Witch" perfectly transitions into "Daydreaming" (the album's "How to Disappear Completely"). It feels like a water-droplet lullaby sliding across a pane of glass, dreamier than its dreary predecessor. The piano is soft and contemplative. The dread is over and we can now recover…well, maybe. I've experienced this same shift in moods in previous albums. It's what Radiohead does best. "Everything in its Right Place" to "Kid A" comes to mind, or "2 + 2 = 5" to "Sit Down. Stand Up." The pairings are yin and yang, layered then pulled back, spacious then stripped down. It's not an exact science by any stretch, and sometimes the patterns are self-contained within the songs themselves.
PTA's "Daydreaming" video also reveals its fascinating connection to "Pulk Revolving Doors." Thom is seen walking through myriad doors (23 to be exact — a coincidence with his breakup?) where each one seems to move him up and out, higher and higher, beyond the plastic metropolis below, deeper into nature. If this video is any emblem of falling through a series of "trap doors" (maybe Thom's struggle with depression?) the irony only swells as it nears the end. Here Thom is seen ascending (notice, not descending) a snow caked mountain into a dark, dimly lit ice-cave. The sweat equity he's purged certainly deserves more than this, yet here he is — alone, cold and ready for bed, as though the higher we climb the lonelier, heavier we become. Completely antithetical to what we'd normally ascribe with moving "up," climbing "higher," "ascending," or "progressing," etc.
Onto "Decks Dark." Exclamation point! What an awesome surprise it was to discover this gem, probably their most Radiohead sounding song on the album. This is a brand new track, never even been teased previously, but for me was an ethereal throwback to "Subterranean Homesick Alien" with its marvelously relaxing tempo yet equally spooky nocturnal edges. The piano here is sweet and beautiful, even though what Thom is lyrically getting at expresses fear and paranoia: "In any old life there comes a darkness / There's a spacecraft blocking out the sky / And there's no way out … / We are helpless to resist / In our darkest hour." Following these verses a choral of ghostly voices enter, serenading what sounds like gothic mourning straight out of Edward Scissorhands. Hauntingly memorable. Maybe even magical. Listen up Danny Elfman — you will get goosebumps. Sinking deeper into my headphones I just want to get swooped up in a country lane and hear this song performed live on the moon. Afterwards I want the band to give me a private tour of the Milky Way. I don't think this is asking for much.
In "Desert Island Disk" a folk-twang, noir-like blues emerges. The song rides on a linear sunset rhythm, already feeling like a classic long distance road-trip groove. I picture myself in a convertible on twilight highways: soft-top collapsed, hair blowing, and sunlight dancing between purple mountains and orange farmhouses. Here, I feel "totally alive in my spirit light." And from here, it's an absolute trip to then be gradually preyed upon and seduced by the ominous krautrock-inspired "Ful Stop," a track that debuted during the 2012 The King of Limbs tour along with "Identikit." The song feels like it probably belongs on TKOL, too, given its muggy, dark night of the soul detachment, but it's a sound I've grown to relish regardless where it's placed. Its obscure mélange of synthesizers and space-invader guitars is also a sound the band has been working on for years, and here feels textured enough to be the younger brother of "These Are My Twisted Words," another krautrock standalone released in the summer of 2009. The mood of "Ful Stop" pulsates with red fever. It drones layers within layers. It buzzes like a fridge, getting dizzying at times, so much that when Thom murmurs, "Truth will mess you up," the moonstruck will believe him.
There are really no wasted moments or weak tracks on A Moon Shaped Pool, but there are songs that affect me less emotionally despite stirring me intellectually. "Glass Eyes" for example. Did Thom write this in an abandoned cabin while on retreat in Walden Pond? There's a serious reflection and inwardness here craving escape from the remnants of anything human. It just wants to delve headlong into isolation. Thematically this makes sense for a Radiohead song. It shares familiar ground with certain Kid A and Amnesiac tracks, two albums that exude information overload and alienation. I would compare the mood of "Glass Eyes" with "Life in a Glass House," only with the caveat that the psychedelic brass in "House" has been replaced with weeping strings. The melody bleakly dialogues between voice and piano, subtly making room for those quivering, glassy strings to peak with somber intensity, then roll over like waves on a shore. It's a muted poem, a thoughtful journal, and intellectually it's a fascinating conversation to eavesdrop on. Emotionally, however, it feels too private for me to fully access. It works better as philosophy than music, which makes me think this might be Radiohead at their most impressionistic.
If you don't agree with me on "Glass Eyes" you certainly won't agree with me on "Identikit." The song oddly takes me into nostalgia. Deep 8-bit Nintendo nostalgia, that is. To preface, let me ask a silly question: Was Radiohead at all inspired (even just a tinsy bit) by Megaman 2? Jonny's a gamer, right? Maybe it's possible? There's no immediate connection at first, probably not until the last two minutes, but as the song progresses and Thom's voice inflects over needle-pick guitar riffage, the spidery but distinct MIDI-theme of Bubble Man emerges. Might even be some Ninja Gaiden in there too, but the MIDI resemblance is undeniable. I mean, the guitar here sounds more like a keytar. It's just a shame the song ends abruptly right after Jonny's solo; otherwise, he would have probably ventured into Castlevania. Jest aside: "Identikit" is a standout exercise in sound sculpting minimalism. The trilling choir that washes away Thom's chant — "Broken hearts make it rain" — reminded of Sufjan Steven's Age of Adz, where asymphonic echo swirls between eerie electronica and a barbed guitar.
The transition then into the "The Numbers" (formerly "Silent Spring" when Thom played it acoustically solo) is welcomed as perhaps the most robust, balls-to-the-wall song on the album. It's a different kind of knockout bravado than "Burn the Witch," wherein bluesy pianos and acoustic guitars careen through lonely, spectral, folk frontiers. It feels like a storm is coming, yet, strangely, with an optimistic promise: "The future is inside us / It's not somewhere else." Lyrically, this is the most hope and sunshine Radiohead has offered in years, even though tonally there seems to be precaution. Definitely one of my favorite tracks.
Can "Present Tense" be any groovier than it is? This is a track that dates back to a 2009 solo performance; a later 2013 performance during Thom's Atom's for Peace tour reveals a pretty funny moment, too, when Thom literally stops the show to chew out a group of loud, obnoxious fans who clearly aren't respecting the art. Damn straight, because this song is dead sexy. That shifting samba-percussion, those warm finger-plucking chords, Thom's angelic sighs — all of this enmeshed with a swooning bossa nova rhythm that splices and layers fragmented vocal loops into a jamming Latin collage. I want to get lost in this song dancing flamenco while high on Spanish Fly. Just "keep it light and keep it moving" feels like a message for our bodies. The song just hangs like that. It is certainly one of the more upbeat Radiohead songs I've heard in awhile, maybe since "Lotus Flower" or "Weird Fishes/Arpeggi."
The bump in cadence then transitions smoothly to another wavy but snail-paced beat, the band's most verbose track name to date: "Tinker Tailor Soldier Sailor Rich Man Poor Man Beggar Man Thief." I will not write that name again. To say the least, the electro bass and cellos in this song steal the show. Twirling like kaleidoscopes against the erotic piano of "All I Need," the strings take power from the bass as they hover and haunt, duel and churn down Alice's rabbithole with dizzying magnanimity. This is a song that builds on the steady layering of simple parts to reach its chaotic conclusion, thrust into the static void of a broken record player. Is the album now over?
Not quite. Not without closing out the album with the two-decade history fan favorite, "True Love Waits," a fragile, star-crossed soul ballad that debuted during the 1995 The Bends tour. The evolution of this song from stage to studio has been a tireless effort. The band's patience to release it within the right framework certainly reveals their love of the song. Nigel Godrich, the band's producer and recording engineer, commented in 2012: "We tried to record it countless times, but it never worked. The irony is you have that shitty live version. To Thom's credit, he needs to feel a song has validation, that it has a reason to exist as a recording. We could do 'True Love Waits' and make it sound like John Mayer. Nobody wants to do that."
I will be honest: I initially had a hard time revising my expectations with this one. Like an undisciplined Radiohead fan, it wasn't till I heard the song on A Moon Shaped Pool that I realized just how strongly I was attached to "that shitty live version" performed in Brussels in '95. The recording on LP9 has a very elusive shape, including the way it drifts into nothingness and yearns more for definitive form. Unlike the Brussels' version, which has clear acoustic chord changes enhanced by a carefree keyboard, this new version abandons those corporeal edges in favor of sparse, ambient pulses. There's also a riveting but subtle electronic bass underscored by a chaotic piano taking cues from classic minimalism. If you listen closely, you can hear the contrapuntal sound of young puppy love being drowned in a kind of real, visceral love; one that takes its toll on the body as it pays bills, washes dishes and changes diapers. That is the true love of "swollen feet," a love that decays the body over time, leaving Thom sounding stranded and spiritually aching. The former love is but a fading memory now, abstract without form, without body, making Thom's final plea "Don't leave" an utterly enlightened lamentation. It took both versions of the song for me to realize this, but once that happened it hit me like a bomb. This is absolutely soul-crushing stuff, but it works so triumphantly well because it's true.
A Moon Shaped Pool is an impressive, fully realized album. It has been cared for and loved, given plenty of time to breathe. If this really is a goodbye, I can think of no better way than to grandstand the band for the incredible craftsmanship, atmosphere and enlightened tone they've weaved together. Can't wait to hear how it will translate live come August.
(I originally wrote and posted this blog on Peculiar People)
Faithful, Not Cynical. Faithful, Not Sentimental.
As a devoted, life-time member of the Mormon Church, I often feel the need to explain myself by better describing what kind of "member" I am. This task is an important one for me to regularly visit, not to mention extremely difficult to put into words. After all, I share so much in common with the many faithful, less faithful and few skeptical members of my congregation. I also disagree with them when it comes to certain points of religious and secular interpretation. Because this tension is very much felt within my community — this ping-pong effect of assent and dissent — "being Mormon" for me is an experience fraught with a significant amount of moral responsibility. Still, that's not quite expressing what kind of "member" I am. Let me try again: For me, "being Mormon" means I neither unconditionally accept whole-heartedly the doctrinal opinions of my ecclesiastical leaders, nor do I reject them haphazardly simply because they do not agree with or ratify my views and inclinations. A marriage compromise, found somewhere in the murky middle, is the striving path of my paradoxical discipleship.
Let me unpack this a bit.
The Mormon Church is not an all-or-nothing enterprise for me.
I earnestly strive to believe in the scriptural messages of Christ. I find His teachings wonderfully ambiguous and perplex. I also find them beautiful, purposeful, and ennobling. They are the perfect embodiments of paradox. They educationally point me towards two extremes and then invite me to transcend them, to walk the middle path. They challenge me to grow. However, it is often in the midst of learning His teachings that I feel myself no longer being acted upon but learning to shape my own spiritual identity. And doing so often means that I can no longer live off of borrowed conscience. That would make things too easy — and frankly would feel dishonest — if I were to absolve myself from the responsibility of moral choice, which, in the case of my membership, full assent and full dissent seem to do.
Full Assent
On the one hand, there are members I know who seem to have a proselytizing penchant for all-or-nothing standards of belief, stating that if the foundational claims of Mormonism are true, if God really appeared to Joseph Smith and delivered him golden plates to convert the world, then everything that follows in the unfolding narrative — that is, everything uttered from a pulpit or printed on a page — falls squarely into place. Aside from being a slippery slope, there is insufficient accountability with this approach, which to me feels boorishly sentimental and incomplete. To really act in concert with this domino effect seems dangerous not merely because it reinforces the specious claim that our leaders are infallible. It more significantly defers the burden of choice, the burden of discernment, to someone else.
Of course, members will casually admit that our leaders make mistakes from time to time, just like anyone else, but the irony often assumes that in any given, specific instance, a general authority is always right. I do not believe in prophetic adulation. Many prophets and apostles have taught against it. I view it much like how Nathaniel Givens put it: A pious simulacrum akin to the golden calf that we have recast from biblical antiquity. Our leaders are not beyond criticism. Instead, I believe that if our sustaining vote is to hold any meaning whatsoever, individuals should be able to voice their dissent in respectful, constructive, worthwhile ways. I believe in the Mormon scripture that teaches that each of us — not just our leaders — are authorized "to reprove with sharpness when moved upon by the Holy Ghost."[i] That goes for reproving individuals, as well as institutions.
Another challenge with full assent relates to the myth of doctrinal uniformity. While members of the Church are generally united under a collection of non-negotiable propositions which they must give full assent to in order to qualify for membership, many members (myself included) understand and interpret these propositional creeds in conflicting ways. For example, not all members interpret the temple recommend interview questions the same. Speaking personally, I'm quite confident that the verbal assent I give to these questions does not translate equally in my bishop's mind in terms what he thinks I mean when I give the "correct" answers. This is simply another way of saying that each question is pregnant with meaning. Each could require much more probing discussion if I were ever prompted to unpack them more fully, which would reveal my conflicting interpretations. I know many other members who feel the same. Doctrinal diversity, I have learned, is often the rule, not the exception.
The ideal of a Christological-uniform perspective, I believe, while worth striving for, does not mean suddenly we should all now sentimentally agree with each other, talk like each other, and think like each other, especially when it comes to settling important doctrinal questions once and for all. My membership is extremely important to me, which means that when our leaders speak the thinking has not all been done. I strongly disagree with those who would transform the ideal of uniformity into a tool of homogenous idolatry, or who would use it to quell conversation abruptly, or who would describe circumstances with clear-cut labels that are, in fact, not so clear-cut. I do not believe in ending conversation with soothing platitudes just so that pseudo-harmony can be reached.
Instead, I believe that the ideal of uniformity is better realized when we allow for a kind of doctrinal looseness to prevail. I do not mean "looseness" in some cheap, laissez-faire, anything-goes sort of way either. I am implying we adopt an attitude of humility, admitting that the Spirit can, and often does, speak through various uncorrelated voices, even as those voices oftentimes occur outside the procedural walls of the Church. Terryl Givens has referred to these voices as belonging to the "invisible church," or the "church without walls."[ii] Such voices provide nuanced perspectives to enrich the body of Christ. They are desperately needed in my Church, to do for the Church what the Church cannot do for itself. They help us resist the temptation of certitude, of hero worship, and of self-idolization. I believe in being one of these voices for my Church, which is why I cannot allow my leaders to take advantage of my obedience. Or to give full assent to every rigid, status-quo, stultifying pronouncement they might make. My will is mine to give to Christ alone.
Full Dissent
On the other hand, there are many disaffected members and ex-members I know who seem to have made an online career out of combating religious fundamentalism with anti-religious fundamentalism. Their appeals to satire, sarcasm and ridicule, often packaged in meme-like form, are not my cup of tea. I believe they make problems worse rather than better. They add to our cultural sicknesses rather than seeking to heal them. Many faithful members I know also fall into this same trap (I, too, have been guilty at times). When your ideology is based solely on refining your tools of skepticism and dispassionate analysis to deconstructively tear down, mock and make stupid those who you disagree with, it is probably a good sign that no one will take your ideological aggression seriously. It is also indicative of the spirit that possesses you. If anything, it should cause you to carefully reconsider what good you actually stand for. As Bruce C. Hafen has expressed, such people "will limit their effectiveness, in the church and elsewhere, because they can become contentious, standoffish, arrogant, and unwilling to commit themselves."[iii]
Another myth about full dissent that I do not agree with, and frankly find negligently dishonest, is the rant about Mormon leaders being intentionally deceitful, manipulative, bigoted, and downright hateful. There's simply little evidence for these assertions, and lots of evidence to the contrary. While I do believe that some of their opinions and pronouncements can certainly appear that way, and while I also acknowledge that egregious mistakes have been made, I honestly believe, by and large, that they are good men with enormous responsibilities who are trying their best to follow Christ. I do not always honor all of their declarations as the will of God Himself, nor do I believe they are above and beyond reproach. In fact, I sometimes will find their words simply uninformed, insensitive, and just plain wrong. However, I still sustain them if only on principle of divine schooling, that is, that their mistakes can provide a context for me to practice the Christian virtues of faith, hope, charity, forgiveness, patience and long-suffering.
Full dissent is not a practical solution for me. Whenever I am tempted to abandon the faith I was born and nurtured with — even when I vehemently disagree with the policies and opinions of those who share it with me — I am reminded of several things. For example, when Christ first introduced the sacraments in Capernaum, many of his disciples were confused and offended. The scripture reads, "From that time many of his disciples … walked no more with him."[iv] Christ then turned and asked His apostles, "Will ye also go away?" Peter answered: "Lord, to whom shall we go? thou hast the words of eternal life."[v]
I am not equating this scriptural story with the false assumption that those who leave the Mormon Church are also leaving Christ. I actually believe Christ can be found and experienced on the outside, in the "invisible church" or "church without walls." For me, however, in the broad picture, I personally have yet to find a more expansive, dynamic, cosmically sublime theology on human potential than I have within Mormonism's essentialist claims. It is a theology of the grandest paradoxes. It is more generous, flexible, tolerant, and liberal than any other religion I know, even as it amplifies Christ's merciful cry, "Come unto me, all ye that labour and are heavy laden, and I will give you rest."[vi] It is also more demanding, exacting, perplexing, and paradoxically growth-promoting than any other religion I know, one that ruthlessly challenges me to follow the other side of Christ's perfected nature: "Whosoever will come after me, let him deny himself, and take up his cross, and follow me."[vii]
While exploring other religious and philosophical paths, I have found profound meaning, love, rapture and awe. From the Mahāyān Buddhist tradition, I have learned about mindfulness, concentration, and allowing love and compassion to flow to everyone, without limitation. From Eastern Orthodox Catholicism, I have better understood notions of theosis — how humanity can, by participation, grow in the likeness and image of the divine. From secular humanist philosophy I have learned to assume the burden of responsibility to make life meaningful here and now, without sentimental projection. From existential-atheist thinkers like Friedrich Nietzsche and Albert Camus, to New Atheist exponents like Richard Dawkins and Sam Harris, I have learned to charitably interpret what they mean to communicate about the human-spiritual experience, which is that we should learn to dethrone external sources of "divinity" and in turn look inwardly. Look to the kingdom within. Look to elevate and take charge of our own "humanity."
From all these diverse walks of life, there certainly can be legitimate substitutes that many will find and live in connection with apart from Mormonism. Ironically, everything good, true and rapturous found in these other paths I have also found in, or have circumscribed within, the teachings of Mormonism. I have never felt restrained from exploring and cherishing other faiths, other traditions, and other rituals. I have only been encouraged to seek after anything that is "virtuous, lovely, or of good report or praiseworthy,"[viii] and to "receive truth [by letting] it come from whence it may."[ix] The Book of Mormon further convinces me of this much.[x]
Full dissent for me would be to pretend I did not receive these instructions from Mormon prophets and apostles. I am not suggesting these insights cannot be gained on the outside. I am merely suggesting that no other theology or secular philosophy I know of better seeks to pluralistically encompass all of these paths into one grand, unified whole, even as members are bilaterally enriched and informed by those on the outside. We obviously are still a long ways away from accomplishing this goal, but when I look at the alternatives to the Mormon grand narrative — narratives that either end in annihilation or deny complete ontological partnership with the divine — I am led to ask, like Moses, where is your glory? Who has a more compelling story than Joseph Smith?
Somewhere In The Murky Middle
The prospect of my discipleship laid bare between the paradox of full assent and full dissent is without question a wrestling compromise. I am neither liberal nor conservative, cynical nor sentimental, but often feel my beliefs can best be stated through a series of paradoxes. Mormonism for me is an experience laden with immense beauty, purpose, and cosmic potential. It is also an experience replete with profound pain, sorrow, and controversy. Everything good in my life has flowed from my ability to not prevent suffering, but in learning to alchemize it, as Mormon teachings have instructed me. Everything painful and negative has served more or less the same purpose.
My faith in the Church's restored teachings is not without devotion mixed with an ample amount of frustration. I do not feel nauseatingly saccharine during testimony meetings. But nor do I feel existentially hopeless because things are less than perfect. I grow tired of expressions of certainty and claims to a one true faith. Yet, I grow strangely nearer to God when I hear the penitent cry of doubt and uncertainty. Skepticism has led me into paths of discovery as I've bared witness of my culturally unorthodox beliefs. But hope and optimism have nourished this skepticism from gradually becoming freewheeling nihilism. I am faithful, not cynical. Faithful, not sentimental. In this tumultuous time of wide-ranging, contradictory emotions, I am led to reflect on a Franciscan blessing, one which I hope my family and friends will be blessed by:
"May God bless you with discomfort at easy answers, half-truths, and superficial relationships, so that you may live deep within your heart. May God bless you with anger at injustice, oppression, and exploitation of people, so that you may work for justice, freedom, and peace. May God bless you with tears to shed for those who suffer from pain, rejection, starvation, and war, so that you may reach out your hand to comfort them, and to turn their pain into joy. And may God bless you with enough foolishness to believe that you can make a difference in this world, so that you can do what others claim cannot be done."[xi]
Footnotes
[i] D&C 121:43
[ii] Givens, Terryl. "The Woman in the Wilderness: Mormonism, Catholicism, and Inspired Syncretism."
[iii] Hafen, Bruce. On Dealing with Uncertainty.
[xi] Philip Yancey, Prayer: Does It Make A Difference? (Grand Rapids: Zondevan, 2006). 105.
I'm A Closet-Atheist, or so I've Been Told
I have been called a "closet atheist" several times online throughout the years. The comment of course doesn't warrant much attention until you realize that I was born into the Mormon Church (alternatively "The Church of Jesus Christ of Latter-day Saints") and have remained active to this day. Perhaps to the chagrin of my congregation, I have taken these "closet" comments as deeply warm compliments.
I find no necessary contradiction between Mormonism and atheism.
This seems to be a contradiction in terms, no? After all, Mormonism is a restored version of primitive Christianity that espouses belief in a social Trinitarian cosmology. And atheism is just, well, you know, a God-denying philosophy that is completely antithetical towards anything that even slightly reeks of religiosity — right?
I have been led to a different assessment.
The obvious conflicts have generated the perception that allegiance to one side necessarily impairs allegiance to the other. These accusations, however, remain too limited — at best quaint — to effectively render what Mormonism has meant to me while growing up in a world predominantly ruled by crucibles of doubt, disbelief and cynicism.
There is an untold story on the rise about a particular reading of atheism. A reading that even the most devout Latter-day Saint or religious person can safely describe as, may I dare suggest, "sacred." The pious character of this anti-god campaign serves many stimulating purposes for the religious, but one in particular stands paramount: Atheism compels Mormonism (and religion generally) to reveal its merits, its truth-value, even in the face of its most merciless critics.
Generally speaking, "atheism" is too diverse of a concept to explore without a singular philosophical framework. I will thus narrow my focus to a unique brand of modern, militant atheism known as "New Atheism." I will first explain briefly its origins, tenets, and polemics against religion. I will next deflate a few of the common stereotypes ascribed to the New Atheists, and atheism generally. Philosophically, as well as linguistically, this will help prepare the grounds in revealing what New Atheism means to communicate about the human-spiritual experience. Paradoxically, what the New Atheists believe about our capacity for spiritual experience will reveal an even stranger rapport they unconsciously share with Mormon theology.
It will be my mission — my uniquely Mormon Mission (since I never served traditionally) — to show how New Atheism actually aids Mormon theology. In seeking to demythologize the trappings of religious belief, New Atheism incidentally re-mythologizes a new vision that may even guide Mormonism as praxis. This new vision baits us to ponder the following question:
What does it mean to be divine, while still remaining viscerally, existentially human?
To me the long-standing war between religion and atheism, especially when viewed in light of the restored teachings of Joseph Smith, is a superfluous war of words based on a dialectical distortion of what it means to be human. This distortion propounds immensely in relation to an even stranger concept — to be divine. In what follows, I will show how from the dawn of our assimilation, comprehension, and realization of these two paradigms — to be human, to be divine — is where the stories we tell about their assumed conflicts can begin to take on renewed meaning.
To read more of this essay, please click chapter headings below.
An Extremely Brief Encounter: From Old to New Atheism
Breaking the Taboo of New Atheism: Painting a Sympathetic Picture
Religious/Secular Crosspollination: Language as Chasm
Leaving Humanity Behind: The Evolutionary Divinity of New Atheism
Mormonism Reveals the Divine Humanism of New Atheism
Mormonism and New Atheism: Everything is Matter
Mormonism and New Atheism: There Are No Miracles
Mormonism and New Atheism: Our Solar System Is Not So Unique, After All
Mormonism and New Atheism: We Are the Gods-of-the-Gaps
Mormonism and New Atheism: The Promise and Peril of Religion
On Eventual Exclusivity: Making Our Way Home Through Diverse Paths
In a recent blogpost of mine on exclusive priesthood authority, I sought to broadly frame both charismatic and institutional forms of priesthood as equally meaningful for spiritual growth. One important aspect of that post was to draw out the implications of what these priesthoods could mean for good, honest, divine-seeking people outside of Mormonism, who culturally have been determined within as having no legitimate priesthood due to their lack of institutional mediation and ordination. The question of salvation in that discussion however, while touched upon, was not effectively plumbed.
After writing I soon attended the "Mormon Philosophy and Theology Conference" at Brigham Young University (Oct 8–10th) and there had the pleasure to hear from Kajsa Berlin-Kaufusi present her masters thesis on "Mormonism's Contribution to the Salvational Conundrum." The core of her argument covered a variety of salvific paradigms within the Christian theological purview, many which were very helpful and empowering. Three of those paradigms — exclusivism, inclusivism, and pluralism — seemed to have significant parallels to my earlier argument on exclusive authority. Taken together these paradigms seemed to give framing to what exclusive religious claims (like "one true church") might mean in a broader context. "Eventual exclusivity," a kind of harmony of the three isms, is a useful term Kajsa coined to offer us the positional strengths and weaknesses of each paradigm. I found her analysis revealing and compelling, even while sensing connections that moved beyond her local interpretations.
In this post I would like to build upon these paradigms and respond to Kajsa's evocative insights into what it might mean for a religion to eventuallybecome morally, spiritually, and truthfully exclusive. I would like to position this approach to the salvational conundrum in a way that moves us beyond emotions of elitism, arrogance and complacency. It would be helpful for us instead to view these salvific paradigms as incomplete, paradoxical, and in need of circumscribing their best parts into one inseparable whole. As Kajsa argues, we need a perspective which positionally combines the biblical strength of Christian exclusivism with both the grace of divine inclusivism, as well as the beauty and openness of pluralism.[i]
The immediate challenge at stake is to determine how to approach the specter of religious exclusivism. This is by far the most difficult, albeit tenacious challenge of the religious world. It is the notion that "outside the church there is no salvation," or the view that a specific church is the only "Truth," or the "Best," while others are not or are second-class inferiors.[ii]Kajsa begins her study by replacing the word "church" with "faith in the divinity of Christ" in order to arrive at a significant question:
"Is there salvation outside of faith in the divinity of Jesus Christ?"[iii]
Christian inclusivists generally maintain that salvation indeed is made known in and through Christ alone, but that demanding adherence to one particular brand of religion is less important than acquiring a Christ-like lifestyle. The person who lives in this graced condition, or who plays the part of Christ but perhaps is unaware of this named condition, qualifies for salvation without formal or institutional ordination. It may be reasoned that a Christ-like lifestyle within an inclusivist paradigm is promulgated through any philosophy, organization, or liminal mindset "which inviteth to do good, and to persuade to believe in Christ," or, if not explicitly called by the name of "Christ," it is any message, secular or non-secular, that persuades the human race to "cleave unto charity, which is the greatest of all," or anything that "enticeth [us] to do good continually…and to love God, and to serve him."[iv] These messages, regardless their label, are "inspired of God."[v]
Kajsa cites Jewish scholar David Novak to critique the inclusivist paradigm, stating that while reflecting a Christ-like life is essential for salvation this approach "undermines the missiological emphasis found in Christian doctrine."[vi] The biblical imperative of baptism and other ordinances, in other words, is paramount. Novak states: "If Christianity did not come into the world to bring something better than what Judaism did not or could not bring itself, then why shouldn't anyone who wants a concrete relationship with the God of Abraham, Isaac, and Jacob — and their descendants — either remain within normative Judaism or convert to it?"[vii] Put differently, why follow Christ as revealed in modern religion if ancient traditions provoke the same strenuous moods of compassion and wellbeing?
The important point here is that Christianity claims that Jesus Christ came into this world to offer us something better, something more than what our current traditions can supply. Because of this, we are not meant to remain static within our normative customs but are to become, through struggle, opposition and growth, continually transformed by Christ's revelatory power who moves us ahead in our quest for understanding. Christian exclusivists are similar to inclusivists in accepting this charge, but are rooted more deeply in the biblical text because of their adherence to be branded within a specific tradition through formal ordination. Jesus, for example, having no need of baptism, still submitted to this and other kinds of formalisms in order to "fulfill all righteousness."[viii] One Christological (and exclusivist) interpretation holds that we too, the human race, must submit to this same order to qualify for salvation.[ix]
Christian exclusivists are very much about demanding "conversion or conformity in word and in deed in order for salvation to take place."[x] We are to be encouraged by doctrinal formalisms such as baptism and the sacraments, which can point toward genuine spiritual transformation. Such things are outward signs of inward spiritual commitments, and can lead us to spiritually-motivated acts. Life-style and intentions, though essential, are not merely enough for the exclusivist, whether for fear of abating biblical doctrine or perhaps opening the doors to a kind of cheapened spirituality. Exclusivists want to avoid making a religion out of anything that suits our lifestyle. Beyond life-style and intentions, one must also profess the name of Christ by whom salvation comes. Kajsa asserts, "Exclusivists feel there is great power in the very knowledge of the being by whom salvation is made possible, therefore, living a "good life" that conforms to the image of Christianity is very much not the same thing as in fact confessing the name of Jesus Christ and by doing so truly being "Christian.""[xi] Mere confession, however, without real commitment, is about as hollow as baptizing a "bag of sand," as Joseph Smith once put it.[xii]
Somewhere in the middle of both inclusivist and exclusivist paradigms exists pluralism. This posture of tolerance and openness is founded on the belief that although there are many unique religious and secular responses to questions of spirituality and divine reality, each individual tradition "can successfully facilitate salvation, liberation, or self-fulfillment."[xiii] All roads lead to heaven, argues the pluralist. Kajsa contends that there are several philosophical challenges with this paradigm, one being that "differing faith traditions have of course differing and incompatible views of the divine."[xiv]
This point merits some explanation, both pros and cons.
On the one hand, differing views of the divine might not be as detrimental as some anti-pluralists have surmised, given that the terminology used by many religious and secular groups, while different, often seem to glimpse the same truths. New Atheist exponent Sam Harris has conceded this point, stating "it is not surprising, therefore, that individual Jews, Christians, Muslims, and Buddhists have given voice to some of the same insights and intuitions."[xv] He continues: "In one sense, all religions and spiritual practices must address the same reality — because people of all faiths have glimpsed many of the same truths."[xvi] One significant advantage of pluralism seems to anticipate human beings in an ongoing process of self-improvement. They are continually trying to give "a more forceful expression" to their religious and secular paradigms, wherein a new spiritual grammar can emerge.[xvii] This tension may very well birth a new kind of ethical language, too, assimilating the best of all worldviews. Pluralism may reveal how our vocabulary had created one of the bigger obstructions preventing us from cultural atonement.
On the other hand, however, and this point merits more scrutiny, it seems we cannot afford to respect a diversity of world views indefinitely if dangerous moral ideologies are to be avoided. This is true especially in the wake of diverse, religious conscience fueled by the presence of weapons of mass destruction. Not all beliefs are on equal footing, in other words. We have to be able to criticize bad ideas. As Harris has asked, "Can Liberalism Be Saved From Itself?"[xviii] Pluralism's biggest defect, it would seem, lies not only in its inability to recognize tolerance as a two-way street. Its proponents can also fail to "reprove with sharpness," to critically call into question a host of harmful, unconscionable ideas.[xix] In principle, working towards a social morality that rightfully excludes these types of beliefs and practices and obliges us instead to do the work of reinterpreting harmful texts can be a far more meaningful and necessary use of the exclusivist paradigm than what its pious advocates have generally mythologized (that is, creating team psychological barriers such as "My Church is True, and Yours is Wrong.")
Notwithstanding these insights, Kajsa does a good job at citing pluralists like Rita M. Gross who counter argue "that openness to pluralism is not necessarily advocating for relativism … [as it is] saying that no religion has a monopoly on either truth or falsity, relevant or harmful teachings and practices."[xx] Pluralists like Gross are indeed supporting the use of moral judgment, as well as its place in condemning evil. However, pluralist ideas are clearly antithetical to the exclusivist claim that being in possession of distinctive and sacred truths somehow automatically invalidates the spirituality, vitality, and priestly callings of others. Kajsa emphasizes Gross' point here, arguing that we need to be compassionate and humble enough to admit that God bestows spiritual gifts and callings upon all cultures and people. We can learn from those outside our faith tradition, "thus enabling sincere and profitable interactions."[xxi]
From my estimation, each of these salvific paradigms — inclusivism, exclusivism and pluralism — are not sufficiently satisfactory by themselves. Taken alone they feel incomplete and imbalanced. At the same time, they seem to point to a paradox, one that calls upon us to transcend their particularities without obliterating them. The positional strengths of each need to be coalesced into one inseparable whole, forming a paradigm Kajsa calls becoming "eventually exclusive." Kajsa's theory of eventual exclusivity is based upon the conundrum that salvation comes only in and through Christ alone, but that there are in fact millions of people who have died without knowing His name or learning of His teachings. Biblically, this seems to conflict with God's famous love for the world as found in John 3:16, but for Kajsa (as well as for many Mormons) the solution is found in the biblically based theology of baptism for the dead. This unique practice is what Kajsa claims will link both inclusivist and exclusivist views together, for every person who has or will experience mortality will eventually be given, whether in this life or the next, a chance to choose or reject the gospel of Christ. Kajsa states:
"Eventual exclusivity does not exclude those who in morality did not have the opportunity to call upon the name of Christ, but rather, eventual exclusivity excludes only those who choose, with appropriate opportunity and knowledge, to deny Jesus Christ as their Savior — and this is the caveat — in this life or in the next!"[xxii]
While I find particular solace in the hope and beauty of such a generous paradigm, it pushing the imperative towards an almost universal salvation further than any other religion, I feel that Kajsa's notion of "eventual exclusivity" has far greater depth and potential than what she understandably had time to expound upon in her paper. Vicarious ordinance work for the dead may very well be a gateway to unlocking powerful potential in ourselves and in others. It may be one link amongst many between the aforementioned paradigms. But, as Kajsa might also admit, this does not invalidate what religious pluralism has been inclined to reveal.
God calls different people by different rituals and metaphors to assist in the work of theosis. This point is strengthened in the Book of Mormon, most notably 2Nephi 29 (I expanded on this earlier here and here). Same goes for the parable of the olive tree found in Jacob 5, where the Lord has planted many trees in his vineyard and uses the graft to strengthen the weakness of the others. The Book of Mormon also implicitly teaches that noble "hearts and minds are fixed" on different symbols, different languages, different modes of how to communicate our spiritual experiences."[xxiii] God "speaketh unto [us] according to [our own] language, unto [our own] understanding,"[xxiv] for He loves all of His children, and He "knows each person will interpret differently according to their different desires and prior experiences." [xxv]
The strength of pluralism thus lies in its ability to derail the narcissistic impulse of the "elect," or "chosen," who can seem shaken when exposed to the powerful religious views or traditions of others. Feeling the Spirit so palatably in other peoples and traditions is not a mistake but a reminder that Jesus is not merely a Mormon. We tend to forget He is also a Jew, a Catholic, a Protestant and a Muslim — in short, He has died for all and not just a chosen few. His elect are those who elect him, who seek Him, who yearn for Him, and who render sincere worship by whatever name or whatever ritual, regardless of whether they are conscious of it or not.[xxvi]Mormonism can hence be enriched by these traditions, myths and rituals of others. We need have no qualms with the rain falling on the just and the unjust alike.[xxvii]
The strength of inclusivism bears out in its talent to remind the "elect" that salvation is not about keeping a catalogue of checkoff list commandments. Neither is it about sustaining an inventory of do's and don'ts. Instead, inclusivism reminds us about inner transformation. It reminds us to receive the spirit of Christ, to the play the part and be transformed into creatures of light who eventually may mature into beings like God. Mormons would do well to see beyond their symbols the mighty realities for which their legalistic rituals and commandments stand.
The strength of exclusivism is more than a biblical matter. It is a gradual sifting of wheat from tares, a position that guards the former two paradigms from running amok. Exclusivism, at its best, is the guardian against freewheeling, uncritical, anything-goes benevolence. We cannot make a religion out of anything that fancies our purposes. Appropriate bounds, therefore, need to be placed upon those who obviously direct their efforts toward the powers of darkness. This understandably could open a highly controversial discussion on the subjective nature of religious ethics, which is not the purpose of this post. That said, exclusivism in principle means well inasmuch that it does not abuse its position by conflating good with evil, or using religion as a cloak for divine cruelty. Doctrine and Covenants 121 is perhaps the best antidote against those who would use the exclusivist paradigm unethically.
Taken together now, these paradigms call us to a paradox. We are required to be true to our specific traditions while at the same time expected to accept God's work and spirit among other faith and secular tribes who help push the work along.[xxviii] Kajsa quotes LDS scholar Mauro Properzi who contends the same: "The gospel of Jesus Christ generally requires balance between true principals such as a balance between a sympathetic approach to other faiths and loyalty to one's own, and balance between openness to learning from the religious other and the ability to share Mormonism's truths in love."[xxix]
Until Mormons are culturally mature enough to celebrate and diffuse an attitude of love, humility, and acceptance of God's work among all people of the earth — and I mean truly accept His work and spirit among other religious traditions and revere them as we do our own — our ironclad claim to the "only true and living church" falls ineffectually short of living up to its cosmic potential. We will not be eventually exclusive, in other words, until we gather in all truth, all goodness, all beneficial and enlightening customs, rituals, books, tribes and families and circumscribe them into one great whole. Only then will our religion eventually become morally, spiritually, and truthfully exclusive.
Footnotes
[i] Berlin-Kaufusi, Kajsa, MA. "A Theology of Eventual Exclusivity: Mormonism's Contribution to the Salvational Conundrum." 2015 Society for Mormon Philosophy and Theology Annual Meeting. 6.
[ii] Ibid, 1.
[iii] Ibid 1.
[vi] Ibid, 3.
[vii] Novak, David. "Covenant in Rabbinic Thought" from Two Faiths, on Covenant? Jewish and Christian Identity in the Presence of the Other (Lanham: Rowan and Littlefield publishers, 2005). 67. As quoted in Kajsa's paper.
[viii] Matt. 3:15
[ix] John 3:3–4
[x] Ibid, 4.
[xi] Ibid, 4.
[xii] TPJS, 314.
[xiii] Peterson, Michael; Hasker, William; Reichenbach, Bruce and Basinger, David. Reason and Religious Belief: An Introduction to the Philosophy of Religion. (New York: Oxford University Press, 2009). 296. As quoted in Kajsa's paper.
[xiv] Ibid, 5.
[xv] Harris, Sam. "Waking Up: A Guide to Spirituality Without Religion." New York: Simon & Schuster, 2014. 20.
[xvii] B. H. Roberts, "Book of Mormon Translation," Improvement Era 9, no. 9 (July 1906): 713.
[xviii] Sam Harris' blogpost, Can Liberalism Be Saved From Itself?http://www.samharris.org/blog/item/can-liberalism-be-saved-from-itself
[xix] D&C 121:43
[xx] Gross, Rita M. Feminist Theology as Theology of Religions, in Susan Fronk Parsons (ed), The Cambridge Comparison to Feminist Theology, Cambridge 2002, 66. As quoted in Kajsa's paper.
[xxi] Ibid, 6.
[xxii] Ibid, 7.
[xxiii] Paul, Randall. Mormon Scholars Testify.http://mormonscholarstestify.org/358/c-randall-paul
[xxv] Paul, Randall. Ibid.
[xxvi] Whitney, Orson. "People Outside Faith Can Promote Lord's Cause."http://www.ldschurchnewsarchive.com/articles/30459/People-outside-faith-can-promote-Lords-cause.html
[xxvii] Matt 5:45
[xxviii] Whitney, Orson. Ibid.
[xxix] Properzi, Mauro. "Learning about Other Religions: False Obstacles and Rich Opportunities," Religious Educator: Perspectives on the Restored Gospel Vol. 16, NO 1 (2015): 130. As quoted in Kajsa's paper.
Approaching Priesthood: Its Legalism and Generosity
Fewer topics trouble, challenge and galvanize my soul more than exclusive priesthood authority. In mainstream religion priesthood authority is bedrock. All religions claim divine legitimacy. All profess their laws, rites, rituals and commands to hold heavenly authorization above the next, making it clear that only those duly ordained to their specific church can…
Have genuine contact with the divine
Claim real spiritual power
Qualify for salvation
Priesthood authority in general has inherent tensions that are created by the traditions that surround it. These tensions raise formidable questions that are not altogether easy to answer. What exactly is priesthood? How is it related to church? To ritual? To salvation? To spirituality and spiritual gifts? What can be done with priesthood that cannot be done without it? In Mormonism, these questions are no less difficult to answer than in other religions. Sunday school, for example, might make it easy enough to state that priesthood is nothing more than an exclusive right to act for Christ and to perform certain functions in His name, transmitted by outward ordinances such as the laying on of hands and the temple endowment. But the church's own historical record and scriptural canon concerning priesthood has been nothing short of revelatory, not to mention complex and richly nuanced.
Significant changes have grown out of distinctive views on priesthood since the early churches — who can wield divine power and such — suggesting that the narratives framed around "priesthood" have not always been uniformly consistent but instead finite, fallible and subject to revision in light of continuing revelation. The early nineteenth-century church, for example, first emphasized charisma and spiritual gifts as evidence of priestly power, only later to stress the necessity of office and ordination. It was Joseph Smith who taught, on the one hand, that we might as well baptize a "bag of sand" if we lack inner spiritual commitment, which seemed to downplay the significance of ordination.[i] And yet it was equally Joseph, on the other hand, who said that through the ordinances "the power of godliness is manifest."[ii] The interconnection points to a paradox: For Joseph priesthood was both inward spiritual power — and — outward ritual orordinance. One was the key that unlocked the door; the other was the power that enabled you to walk through the door.
This paradox lies at the heart of Joseph Smith's teachings and is something I've fiercely wrestled with for a long time. How could Joseph's theology on priesthood allow for both a generous dispersal of divine power/authority extending beyond the Saints (reflected in his desire for all people to become prophets, to speak with the Holy Ghost) while at the same time place legalistic bounds and borders upon its usage (shown by his lack of sympathy for those possessed by disorderly, extravagant spirits at the camps)?
In reexamining our priesthood doctrines, we can turn to church history to unpack this paradox of simultaneous legalism and generosity. We can explore the unique qualifiers and discrepancies between what Joseph, the Book of Mormon and Doctrine and Covenants each teach about priesthood — and — what some Mormons now believe about priesthood. We will begin by unpacking our previous questions: What exactly is priesthood? How does it relate to ritual? To salvation? To spirituality and spiritual gifts? To the exclusive claim, "only true and living church"?
The priesthood, as Joseph Smith explained, is "the channel through which the Almighty commenced revealing His glory at the…creation of this earth, and through which He has continued to reveal Himself to the children of men to the present time, and through which He will make known His purposes to the end of time."[iii] Priesthood, in other words, is a passage or conduit through which the divine is made manifest to us. It is the great eternal power and authority of God delegated to humans, authorizing them to preach the divine news, administer the sacraments, establish the heavens on earth, and heal and bless human families.
Foreshadows of "priesthood" in the early nineteenth-century "church" at first existed without being linked to the need for ritual or ordination. The 1828 revelation in the Doctrine and Covenants expressly stated in non-institutional terms what was required of people to not only enjoy divine presence and approval, but to be carriers of divine power and influence. Section 10:67 reads: "Behold, this is my doctrine — whosever repenteth and cometh unto me, the same is of my church." To further confirm that baptism and other rituals were not required for divine sanction, the revelation immediately followed up: "Whosoever declareth more or less than this, the same is not of me, but is against me; therefore he is not of my church." For early Mormons, it was not ecclesiastical ritual that qualified someone for the Lord's work. Instead, requirements centered on light-of-Christ righteousness: "Faith, hope, charity and love, with an eye single to the glory of God, qualify him for the work" (D&C 4:5). "Therefore," the Lord says, "if ye have desires to serve God ye are called to the work" (D&C 4:3).
The essence of the "priesthood" in the early church, even when it hadn't yet been articulated or hierarchically structured as such, was predominantly spiritual (less ritualistic) in nature. Joseph would later reveal that the "rights of the priesthood are inseparably connected with the powers of heaven" (D&C 121:36). Divine authority, in other words, is like the biblical wind. It "bloweth where it listeth," gives breeze to those who "work according to the faith and diligence and heed" of its direction" (John 3:8; 1Nephi 16:28). One reading of Section 121 might imply that priesthood power is not strictly limited within the confines of the Mormon Church itself. For it "cannot be controlled nor handled only upon the principles of righteousness," and when pride, ambition, or coercion is used to dismiss other true and good traditions, rituals, and beliefs, "in any degree of unrighteousness, behold, the heavens withdraw themselves; the Spirit of the Lord is grieved; and when it is withdrawn, Amen to the priesthood or authority of that man" (D&C 121:36–37).
The priesthood, or any responsibility within it, cannot be purchased or commanded. The use of the priesthood cannot be compelled by position, office, or ordination status, nor monopolized by an institution by mere membership alone. It is a spiritual power that operates by heavenly law, granted to those who live righteously regardless of race, creed, or custom. We may very well then belong to the Mormon Church, or the Catholic Church, or the Muslim or Evangelical Church, and still not belong to the true church of the Lamb of God if our full-bodied desires — including our heart, mind, and might — are not in the right place. Divine power, and the ability to speak and act authoritatively, is contingent upon personal strivings, or light-of-Christ righteousness. In these teachings, as Paul and Margaret Toscano point out, "Joseph reflected to a certain extent Martin Luther's notion of a priesthood of all believers."[iv]
Such an egalitarian view of "priesthood," however, is not quite sufficient to explain the legalistic framework that Joseph would eventually hedge around this sacred power. Historically, the fledgling scaffold that soon developed, defined and anchored this power would best be understood retrospectively from the ecclesiastical threats that took place during the summer of 1830.
Hiram Page, one of the Eight Witnesses of the Book of Mormon, used a seer stone to dictate revelations that many prominent church members were taken in by, but which Joseph believed "were entirely at variance with the order of Gods house, as laid down by the New Testament, as well as in our late revelations."[v] Joseph sensed the danger of competing revelations, even though "up to that time none of [his] revelations prohibited other Saints from declaring God's will for the church."[vi] In fact, the concept of "prophet, seer, and revelator" among the early Saints was viewed as non-exclusive. All were encouraged to voice scripture and speak with the tongues of angels. Joseph wanted everyone to see and experience God as he did. But the Page incident, as Richard Bushman has rightly pointed out, demonstrated that "acknowledging every visionary outburst could splinter the church."[vii] D. Michael Quinn put it in similar terms, stating how "non-hierarchical charisma could fragment an institution."[viii]
Joseph was sensitive to rival revelations after Hiram Page, and soon saw it necessary to establish procedures and leadership structures that would prevent his little church from spinning wildly out of control. It wasn't much later that he dictated another revelation in 1830: "No one shall be appointed to receive commandments and revelations in this Church excepting my servant Joseph, Jun., for he receiveth them even as Moses" (D&C 28:2). Joseph used his priestly gifts to subordinate what he believed were ungrounded expressions of human charisma, binding them within institutional forms. Another revelation firmly announced that "there is none other appointed unto you to receive commandments and revelations until [Joseph] be taken, if he abide in me … none else shall be appointed unto this gift except it be through him: for if it be taken from him he shall not have power except to appoint another in his stead" (D&C 43:3–4).
As sole revelator for the church, Joseph was slowly unveiling that "priesthood" was more than just a generous dispersal of spiritual power. It was also an authorized method of church governance infused with legalistic functions, rights and keys to perform certain services in Christ's name. "There is no salvation," Joseph declared, "without a legal administrator."[ix]The rights and authority of the priesthood therefore — not to be conflated with its powers — became transmitted by specific rituals, such as baptism, the laying on of hands and participation in temple ordinances. The emphasis on the necessity of these rituals were, in Joseph's teachings, meant to provide continuity and order to our relationship with the divine. They were meant to facilitate genuine spiritual transformation.
Paradoxically, the ritualistic introduction of transmitting priesthood found Joseph caught up in, and yet resisting, certain shifting impulses of revelation. For example, that particular rules, rituals and performances were meant to be obeyed in Joseph's theology appeared conflicting with his earlier desire to be "untrammeled" by "creeds [that] set up stakes," and that otherwise constrained divine influence.[x] Upon closer examination, however, Joseph's legalism might better be understood as his recognition of the stakes and dangers pertaining to cheapened universalism. Terryl Givens has insightfully noted that Joseph's adherence to law and order should be seen "as a gesture in the direction of putting on the brakes of excessive [freedom]… What at times could appear [to be] legalism, might in a broader context be seen as his resistance to the well intentioned but disastrous illusion of an ungrounded human autonomy."[xi] Certainly, Joseph was weary of little Hiram Page's running amok, and so was torn between the impulse to obliterate the creeds yet sanction them within a legalistic vocabulary. He understood that transcending both would require a balance of both generosity and law.
What I find most interesting about Joseph's generous liberalism on the one hand, including its "untrammeled freedom," and his uncompromising legalism, with its laws and ordinances on the other, is how replete the scriptures are with examples of those who received the priesthood both with and without the intercession of any human agency. In other words, there exists both inner (charismatic) and outer (institutional) forms of priesthood that have been transmitted to various prophets throughout the ages, and some of those transmissions, as far as we know, have been transferred charismatically without ordination.
The New Testament, for example, mentions no physical ordination for the apostle Paul. Rather, he received an unmediated calling to the apostleship when Jesus Christ appeared to him on the road to Damascus. In the Book of Mormon, Alma the Younger similarly did not wait to be ordained by human authority. The text mentions nothing about his ordination, only his dramatic-angelic vision that led him "from this time forward to teach the people…preaching the word of God" (Mos. 27:32).[xii] Alma the Elder is another example, who, without any mention of ordination, was commissioned to baptize others (Mos. 18:12–14). BYU religion instructor Lyndon W. Cook has observed: "these apostles had received their callings charismatically [through vision] rather than institutionally [through ordination to office]."[xiii] The Toscano's poignantly add: "We must assume that [an] unmediated calling of God is sufficient to transform a false priesthood into a true one."[xiv] Put differently, a person with no ordination can still be called by God to perform certain services in His name, barring not even outsiders as "partners" unaware in the work of theosis."[xv]
The existence of a charismatic priesthood authority transmitted directly to individuals by God without mediation has important implications for good, honest, divine-seeking people outside of Mormonism, who culturally have been determined within as having no legitimate priesthood due to their lack of institutional mediation and ordination. This posture is somewhat ironic, not only because there are scriptural examples (like above) that teach the opposite, but because it misses the mark of what specific Mormon rituals have always pointed towards, namely, a genuine spiritual transformation.
Elder David A. Bednar, for example, has significantly instructed that the transmission of divine, priesthood power "does not become operative in our lives merely because hands are placed upon our heads."[xvi] Outward ordination does not guarantee inward spiritual power, however necessary it might be — "For what doth it profit a man if a gift is bestowed upon him, and he receive not the gift?" (D&C 88:33). Although those powers might be conferred upon us, if we neglect the "sacred and ongoing responsibility to desire, to seek, to work, and to so live" for that gift we confuse the performance of outer, perfunctory rituals for inner, genuine discipleship.[xvii] We equivocate our membership in a church for equal membership in the true church of the Lamb of God, which is misguided.
The Toscano's have rightfully expanded upon this point: "Failure to live the gospel and retain the spirit separates the rights of the priesthood from the powers of heaven so that the priesthood no longer has any spiritual authority."[xviii] For without the power of the priesthood — the Holy Ghost — the legalistic function of the ordinances are dead, good for nothing. Or, as Joseph taught, we might as well baptize a "bag of sand."
None of this is to suggest that institutional priesthood is not important, albeit necessary for protecting the church from internal chaos. The Book of Mormon verily teaches that the priesthood is dual-natured, both charismatic and institutional, and that both should operate together. This is suggested through continual examples of prophets being called directly by God, getting ordained with a holy ordinance, and hence establishing a church for members to flourish (Mos. 11–17; Al. 31–35; He. 13–15). However, on occasion prophets with unmediated callings are presented as not waiting for ordination before embarking on their missions; they seem to have been spiritually reborn without the need for outward ordination, though at some point they may need to receive this priesthood as Christ did, having no need of it, in order to "fulfill all righteousness" (Matt. 3:15).
From my personal experience, many members of the Mormon faith seem to conflate priesthood with this outward institutional ordination, and only this kind of ordination. Someone who has received institutional authority (outward priesthood) but lacks spiritual gifts (inward priesthood) can be a common circumstance, if one reason being we don't typically view priesthood in terms of inward spirituality. This might be due to the fact that admitting that there are many chosen people, many lost tribes, and many promised lands and divinely-inspired records outside our faith contradicts the need for our particular brand of ordination. Or that it opens the door to a kind of cheapened universalism.
While there may be some legitimacy here, we seem to confuse our claim for divine authority with the claim that no spiritual authority or power whatsoever can exist in any other organization. We seem to forget our own history, that the priesthood was restored and established before our church was even organized and can exist independently without an official structure in place. Admitting that other religious and secular traditions can possess inward priesthood is no different from claiming that God bestows spiritual gifts and callings upon all cultures and people.
In consideration of such priestly gifts, the 1978 First Presidency under the direction of Spencer Kimball, Eldon Tanner, and Marion Romney, announced the divine role that outsiders will play in the work of theosis. Here their official, worldwide, multicultural declaration states:
"The great religious leaders of the world such as Mohammed, Confucius, and the Reformers, as well as philosophers including Socrates, Plato, and others, received a portion of God's light. Moral truths were given to them by God to enlighten whole nations and to bring a higher level of understanding to individuals."[xix]
Orson Whitney would go even further to support the notion that outsiders can possess a certain kind of inward priesthood. Here he tells us that other faith and secular tribes are our "partners" in the work of salvation:
"God, the Father of us all, uses the men of the earth, especially good men, to accomplish his purposes…They are among the church's auxiliaries, and can do more good for the cause where the Lord has placed them, than anywhere else…God is using more than one people for the accomplishment of His great and marvelous work. The Latter-day Saints cannot do it all. It is too vast, too arduous for any one people…We have no quarrel with the Gentiles. They are our partners in a certain sense."[xx]
It should be clear from our reading of the Book of Mormon, most notably 2Nephi 29, that though Christ is our great Savior and Redeemer, he is not our God alone. He is the God of "all men, both in the east and in the west, and in the north, and in the south, and in the islands of the sea" (2Nephi 29:11). He has, as Jacob 5 instructs, many trees in his vineyard. Such powerful declarations are no cause for arrogance or complacency. We are taught that being in possession of distinctive and sacred priesthoods by no means invalidates the spirituality, vitality, and priestly callings of others. After all, we can hardly validate institutionally the authority of those called by God directly without knowing their fruits. And mere ordination alone does not presuppose good fruit. The Doctrine & Covenants 12:8 expressly states that no one will be barred from being carriers of divine influence, granted they are "humble and full of love, having faith, hope, and charity, being temperate in all things."
The Toscano's elaborate further: "We ought to be compassionate and humble enough to admit that God will not require others to accept the truth he has given to us without requiring us to accept the truth he has given to them. We cannot simply export our religion but must also import from others."[xxi] President Gordon B. Hinckley has expressed this same truth in different terms: "Bring with you all that you have of good and truth which you have received from whatever source, and come and let us see if we may add to it."[xxii]
Joseph Smith's priesthood was truly expansive as it was narrowly lawful, granted in piecemeal to those who would walk the divine walk. In one sermon he went as far as to say that "all who would follow the precepts of the Bible, whether Mormon or not, would assuredly be saved."[xxiii] He later would add: "God hath made a provision that every spirit can be ferreted out in that world that has not sinned the unpardonable sin."[xxiv]Whether this means all people will need to receive at some point a Mormon baptism, or a Mormon temple endowment, I am currently agnostic about.
Initiation rites are much less interesting and important to me than genuine spiritual development. Rituals seem hollow and unnecessary if they do not encourage inward, existential transformation. Of course, rituals can lead a person to spiritually-motivated acts, but I have read about and met far too many good, honest, divine-seeking people who seem to have already experienced this spiritual rebirth, without our institutional trappings. From a Christian standpoint, however, the need for some kind of ordination seems imperative given Jesus Christ's baptism. That Buddha, Gandhi, Muhammad or Aristotle would eventually need to be baptized, let alone receive a Mormon baptism, would, from my estimation, have to come from Christ's power and influence alone, not from the tumult of noise of those who vie for His authority.
In closing, it is my current belief that Joseph's priesthood is a divine power that is incredibly flexible, generous and tolerant, while at the same time guarded by ecclesiastical structures that maintain and protect against its false and dangerous uses. This paradox of simultaneous legalism and generosity requires careful and ponderous and solemn thoughts to fathom its mystery. I readily admit I have only begun to scratch the surface. It is a power, above all, that cannot be used for personal gain, but must be used to serve and uplift others. As President Dieter F. Uchtdorf has challenged, "In order to exercise His power, we must strive to be like the Savior."[xxv] And my approach here has been merely that — to approach, to reach, to strive slowly towards His truly marvelous, sensitive power, one degree at a time.
Footnotes
[i] TPJS, p. 314
[ii] D&C 84:19–20
[iii] TPJS, p. 108–9.
[iv] Toscano, Paul & Margaret. Strangers in Paradox. US: Signature Books, 1990. 144
[v] Bushman, Richard. Rough Stone Rolling. New York: Vintage Books, 2005. 121.
[vi] Quinn, Michael. The Mormon Hierarchy: Origins of Power. US: Signature Books, 1994. 8.
[vii] Bushman, 120.
[viii] Quinn, 9.
[ix] James Burgess Notebook, 23 July 1843, in Andrew F. Ehat and Lyndon W. Cook, The Words of Joseph Smith (Orem, Utah: Grandin, 1991), 235.
[x] TPJS, p. 261–70
[xi] Givens, Terryl. Joseph Smith, Romanticism, and Tragic Creation. Richard Bushman Mormon Studies Symposium. 14.
[xii] Alma the Younger was eventually ordained by his father, but his holy calling and ministry came before this ordination (Alma 5:3)
[xiii] Cook, Lyndon. "Joseph Smith and the High Priesthood." Sunstone Theological Symposium. 1987, SLC.
[xiv] Toscano, 157.
[xv] Whitney, Orson. "People Outside Faith Can Promote Lord's Cause."http://www.ldschurchnewsarchive.com/articles/30459/People-outside-faith-can-promote-Lords-cause.html
[xvi] Bednar, David. "Receive the Holy Ghost" General Conference talk.https://www.lds.org/general-conference/2010/10/receive-the-holy-ghost?lang=eng
[xvii] Bednar, ibid.
[xviii] Toscano, 146.
[xix] First Presidency statement, Feb. 15, 1978.
[xx] Whitney, Ibid
[xxi] Toscano, 149.
[xxii] Hinckley, Gordon. "The Marvelous Foundation of Our Faith."https://www.lds.org/general-conference/2002/10/the-marvelous-foundation-of-our-faith?lang=eng
[xxiii] Matthew L. Davis, MS History of the Church, C-1, 194.
[xxiv] William Clayton Report, 7 April 1844, Ehat and Cook, Words, 360.
[xxv] Uchtdorf, Deiter. "The Joy of the Priesthood" General Conference talk. https://www.lds.org/general-conference/2012/10/the-joy-of-the-priesthood?lang=eng#5-10491_000_34uchtdorf
Under the Skin
"Under the Skin" for me was something astoundingly rare and wonderful. Like being introduced to David Lynch for the first time all over again. This is easily one of the best alien art-house films ever made, one that eerily stretches like vines, like fingers, opting for moods and impressions over any semblance of logic or rationality. A lot of critics are becoming toddlers over this film, too, totally baby-gushing its genius, craft and intelligence and obsessing over different ways to tease out and deconstruct its myriad interpretations.
Getting lost in the "moodiness" of this film was feverishly amazing.
If you require hard fast reason, see something else.
One of the rich considerations director Jonathan Glazer gives us in this impressionistic world is that of body image. The beautiful, blonde bombshell Scarlet Johansson plays "The Female," an extraterrestrial who has adopted Johansson's body-form for very specific utilitarian reasons. In the self-titled novel by Michel Farber, these reasons reveal that the alien is working for a wealthy corporation back home who have sent her on a mission to harvest human meat, which is a delicacy. While this backstory is definitely not fleshed out in the film (and thankfully so), what is clear is that Johansson has a certain job to perform, and this job relates to her female sexuality to seduce and destroy.
At first this seems like a kitsch remix of old stereotypes. Women who use their bodies for male entrapment, or male directors making movies about women engaging in such activities. Glazer is smarter than to leave these tropes unearthed and does more to reverse (or maybe expand) upon these messages yet for different, more intriguing reasons. Johansson lures unsuspecting men into her "murder van," so to speak, and seduces them with charm, body, and sexual magic. But the roles here are reversed. It is a woman, you see, not a man, who stares searchingly out a windshield nearly the entire film; a woman who is sizing up men, objectifying them, placating their lusts and thereby reversing the cinematically — and familiar — voyeuristic male gaze that is so often held by Hollywood proper.
"Under the Skin" may very well be a story about female empowerment, treating the inverted male gaze as an opportunity for scholars to wrestle its masculine/feminine symbols into newly redefined masturbatory pros. But it may also be resisting such impulses. I like what film critic Matt Zoller Seitzhad to say on this point:
[This film] seems to be deliberately mocking such impulses, giving false clues to literal-minded viewers who insist on trying to "solve" movies like equations. But the film's disturbing finale goes beyond such simplistic "this=that" analysis…it removes all doubt as to who the heroine is — what her "secret" is.
There is no obvious evidence what Johansson's "secret" is, that she's an alien walking amongst men, other than the fact for most of the film she's very detached, insensitive, and dispassionate. What adds to the creepiness is how quickly she's able to put on her human mask, so to speak, when she needs it to flirt and seduce, versus how quickly she's able to take it off when she no longer needs to pretend she has an ounce of humanity within her. These moments have a particularly chilling effect.
For much of the film Johansson seems to have an incredible power and control over the men she stalks. Interestingly, hidden cameras were placed inside Johansson's murder van to give a heightened sense of vérité rawness towards the endlessly fascinating human interaction that unfolds between her and her unsuspecting, non-acting victims. Even more interesting is how most of the time we have no idea what these Scottish men are saying (their accents are densely thick), even though we know they're speaking English. The absence of subtitles is a brilliant choice, too, as it then puts us into the position of the alien, feeling like a stranded, isolated stranger in a strange land. While this might be frustrating and even confusing at times, the fact that we don't understand what's being said most likely means that we're "getting" Glazer's intentions.
Having mentioned Johansson's amazing powers, a little over halfway through the film she has an epiphany and begins to awaken to a certain kind of humanity, one that leaves her feeling perhaps real, vulnerable emotion. And in this moment it is she (for the first time) who becomes the victim, the prey. The reversal here is depressingly sad yet beautiful, as it seems to cynically suggest an ever-deepening reflection on the allure of worldly power: Being cold and dispassionate makes you powerful, but having emotion, feeling pity and empathy, makes you weak. I don't really agree with this attitude, but there's a half-truth to it that seems in high demand these days.
The choice to cast Scarlet Johansson is also brilliant. Here is one of Hollywood's biggest sex symbols playing in a film where she gets to use her star-sexuality in a completely de-eroticizing way. The predominant pattern of this film shows how men will repeatedly trance-like walk towards Johansson, as if fulfilling some sort of animalistic seduction ritual. Whether this is looked at literally (e.g. men fall into her money-marketing trap), or figuratively (e.g. what we're seeing here is a poetic representation of something else, something involving human appetites), is difficult to say. Maybe both? There's so much aesthetically going on in this unconventional film it often gestures to us to plug in the gaps in meaning.
"Under the Skin" will not be leaving my mind anytime soon. I, too, have become a toddler over this film, mostly because of how bold its methods and remarkable its results are. It's unlike anything I've seen since watching something by David Lynch, Shane Carruth, or even Richard Kelly, all master mood-crafters in their own right. The spellbinding visual aspects of this mood are then only intensified by one of the most alien-haunting, titillating scores I've ever heard, something that seems to suggest over and over again: "This is what it feels like to be alien." And who knows, this film seems to prove that aliens could very well be walking among us, trying to lure us into their death dungeons. Of course, this sounds like supernatural hocus-pocus until you see this film as pointing to something beyond itself, something real and visceral, hidden only from those who don't have eyes to see.
Repost: Black Sabbath - The Eternal Idol (1987)
Post originalmente publicado em 6 de março de 2010, com algumas informações adicionais e revisado..
Sabe aquele disco, daquela banda que você curte pra caramba mas que, por algum motivo do destino nunca é lembrado pela crítica ou até mesmo por você? Pois bem, hoje vamos falar sobre "
The Eternal Idol
", um baita disco que foi gravado pelo
Black Sabbath
.
A história do Black Sabbath eu não preciso contar aqui pois todo mundo (ou quase) conhece. Depois de clássicos, o Sabbath meio que se perdeu em seu caminho. Logo após a saída de
Ronnie James Dio
,
Tony Iommi
ficou meio "deslocado" e começou um vai-e-vem de músicos na banda, principalmente de vocalistas Isso (na verdade) acontecia em muitas bandas (
Dio, Deep Purple, Whitesnake, Rainbow
). Mas no Sabbath era meio inusitado. Em 1983 eles lançam "
Born Again
" que contava com
Ian Gillan
(Deep Purple). Em 1986 um grande disco com
Glenn Hughes
nos vocais ("
Seventh Star
"). Isso sem contar uma breve aparição de
Rob Halford
nessa época aí também, mais precisamente no lançamento de "
Born Again
". UFA!!!! É muita gente não?
Então, em 1987 Tony convida um cara que começava a despontar como uma promessa e, logicamente, seria uma oportunidade para dar uma guinada na banda. Era
Ray Gillen
. Em 1985 Ray Gillen virou vocalista da banda
Rondinelli
, do grande baterista Bobby Rondinelli (que na época foi baterista do Rainbow, e que gravou, ao lado de
Roger Glover
,
Ritchie Blackmore
e
Joe Lynn Turner
os discos "
Difficult To Cure
" e "
Straight Between The Eyes
"). Logo em seguida, Gillen recusa um convite para o musical
CATS
e aceita o "emprego" para gravar "
The Eternal Idol
". A história por trás do disco é inusitada.
Por muitos problemas financeiros (pelo menos são fontes) Ray Gillen, assim como
Eric Singer
que tocou bateria no disco (mais tarde iria pro
Badlands
e futuramente
KISS
) e
Dave Spitz
que tocou baixo (
White Lion, Great White, Lita Ford, Impelliteri, Nuclear Assault
) resolvem deixar a banda. Com o disco praticamente pronto, Iommy chama Tony Martin, o eterno vocalista do segundo escalão. Continuando a história de Gillen, logo em seguida, junto com
John Sykes
(
Tygers Of A Pan Tang, Whitesnake, Sykes
) monta a Blue Murder. Participou também do projeto
PHENOMENA
de Glenn Hughes até que, em 1987, junto com
Jake E. Lee
(ex-Ozzy Osbourne), Eric Singer e Greg Chaisson no baixo montam a Badlands. Fatalmente ele viria a morrer de Aids. Uma pena, tinha um grande caminho ainda a trilhar.
Voltando à Eternal Idol, os fãs mais ardorosos do Sabbath não gostam de citar a fase com Tony Martin à frente do Black Sabbath. Além deste, ele gravou "
Headless Cross
", "
Tyr
", gravou o disco "
Dehumanizer
" que posteriormente foi lançado com Ronnie James Dio em seu retorno ao Sabbath e 1992, "
Cross Purposes
", "
Cross Purposes Live
" e "
Forbbiden
". Todos os discos tem a característica marcante do Sabbath, que é o peso e o som soturno. E Tony Martin é um grande vocalista, segura bem as pontas em músicas do Sabbath tanto com Ozzy quanto com Dio. Mas é injutiçado, infelizmente. The Eternal Idol é sim um disco importante pra discografia do Black Sabbath e indispensável para quem curte não só a banda, mas música de modo geral. Sonzeira.
Killing Me Softly /// The Fugees
Introvert Itu Begini Looo
Ketika Merencanakan pergi bersama teman...
Dan lima menit kemudian, saya berharap dapat membatalkan rencana pergi..
DASAR INTROVERT
Tantangan seorang introvert, untuk berbicara dengan orang asing.
Seseorang berhenti tepat di depan barang yang diinginkan.
tetapi seorang introvert bakalan pura pura mencari barang lain, sampai orang itu pindah / pergi.
DASAR INTROVERT
Teman memberi kejutan kepada kita, dan kita sangat senang... tetapi kita tidak mengetahui bagaimana cara menunjukkan itu, tapi parahnya mereka berpikir kita tidak senang atas pemberian tersebut.
DASAR INTROVERT
BOTNS #372: We Need Diverse Books
Diverse books for a diverse reading population. We recommend What Belongs to You by Garth Greenwell, and Evicted by Matthew Desmond.   I recently discovered The Setup Wizard, a Tumblr-based fan fiction about a Muggle who is the first ever IT person at Hogwarts. It's hilarious, and you should definitely read it from the very beginning! And, coming on July 30, you'll be able to read, in book form, the forthcoming play Harry Potter and the Cursed Child.   Audiobook of the week (05:07) The Ocean at the End of the Lane by Neil Gaiman, narrated by the author, is my pick for this week's Audiobooks.com Audiobook of the Week. Special thanks to Audiobooks.com for sponsoring this episode of Books on the Nightstand. Audiobooks.com allows you to listen to over 60,000 audiobooks, instantly, wherever you are, and the first one is free. Download or stream any book directly to your Apple or Android device. Sign up for a free 30-day trial and free audiobook download by going to www.audiobooks.com/freebook   We Need Diverse Books (08:31) After the lack of diversity in this past weekend's Academy Awards, this seemed like a good time to examine publishing's similar problem. In 2014, author Ellen Oh and 21 other children's book authors and industry professionals began using the hashtag #weneeddiversebooks in response to an all-white, all-male panel of children's book authors at a major book convention. The social media campaign has gone worldwide and has grown into the We Need Diverse Books movement that's bringing this issue to the attention of publishers and readers. Lee & Low Books, the largest multicultural children's book publisher in the United States, recently released the results of a survey they conducted, which shows that the lack of diversity in books and authors published might be exacerbated by the lack of diversity among publishing employees and book reviewers. Thankfully, the discussion of these issues is leading to some small changes, such as more diverse participants on author panels, and even the creation of Salaam Reads, a new Simon & Schuster imprint that will publish children's books featuring Muslim characters and stories. Ann mentioned an article about the difficulty of getting an agent in Hollywood if you're a person of color, and wondered if that's an issue with literary agents as well. Then, there's the story of Marley Dias, an 11-year-old girl from New Jersey who was sick of reading books about "white boys and dogs." Where were the books starring black girls like her? She set out to collect 1,000 books with black girls as the main characters. She quickly blew past that goal, thanks to the help of Twitter, and others. Her quest is serving to educate people, including teachers and librarians. Way to go Marley!   Two Books We Can't Wait For You to Read (29:16)       Ann recommends What Belongs to You by Garth Greenwell, which is getting much critical praise lately. The unnamed main character, an American teacher, meets Mitko in a Bulgarain public bathroom and pays him for sex. He returns to Mitko again and again in this gorgeous, uncomfortable novel that Ann said felt like a literary masterpiece from the first page. In the vein of Just Mercy, Ghettoside, and Between the World and Me, I recommend Evicted by Matthew Desmond. A difficult, but vital look at the eviction process and how, once caught in it, it can be so hard to escape. This is one the most important books you'll read this year.
Brenan & Friends!
Caricature of my friend Brenan. Flattering, no?
It's a snail... It's a hotdog... No, wait. It's BOTH!
Sakura-con nerd II
Dia mundial do desenhista
Parabéns a todos os desenhistas profissionais, amadores ou que apenas gostam de desenhar. Não importa se é sua profissão oficial ou simplesmente um passa tempo hoje (ontem, desculpem o atraso) é o nosso dia! Para te homenagear, irei dispensar as palavras e apenas "desenhar" minha homenagem.
Points To End Up Being Remembered While Writing Your Exams
Points To End Up Being Remembered While Writing Your Exams Welcome in order to your first steps in the direction of becoming a successful tumblr. In time your funds making blogs will offer you financial freedom to be able to quit the mundane work of work. The initial step to achieve financial success in online…

Trends auf dem Kunstmarkt in Hyperlinks
Homepage Marianne Stark
Willkommen beim Kunst- und Textwerk
Onkel Hotte: Sam Hotte, Privatdetektiv - Teil 2
Frühstyxradio Online
wirrrtschaft 2000-2001
Kunst als Wissenschaft - Wissenschaft als Kunst: Links
NEULAND kunst musik bar
"bad zwischenahner kunstpreis 2006" - Suche
kunstaspekte - kunst international
Netzkunst
Medien Kunst Netz | Homepage
lab30 - augsburger medienkunst
ZEIGDEINEKUNST - Startseite
Flachware.de :: Archiv für junge Kunst aus München - Akademie der Bildenden Künste München
Lisa Erb - Kunst im öffentlichen Raum
Wolfgang Müller: Séance Vocibus Avium | Hörspiel und Medienkunst | Bayern 2 | BR
videokunst bei cityarts
monopol - Magazin für Kunst und Leben
Tülay Akcan - Künstler & Kuratoren in kunstaspekte
mediathek 3sat.online kabarett
Frank Fietzek - kunst und mechatronik
Home | Platform3 | Räume für zeitgenössische Kunst
http://www.eos-verlag.de/bayern/Kunst%20-%20Kultur%20-%20Reisen/forstenried/?searchterm=gertrud%20thoma
Kunst-Portal / Grafik-Portal :: Kunst : Druckgrafik : Malerei : Künstler : Kunstdruck : Kunstgalerien : Termine : Ausstellungen : Grafiker
Medien Kunst Netz | Quellentext
slinkachu
dioramen "der beobachtete beobachter" kunst in martinsried im biozentrum
Kunst in Sendling
LMUeMotions - Ludwig-Maximilians-Universität München
art-tv.ch - Home - Kunsthalle Luzern | Connections
Sonntag, 25.03.2012 ab 19 Uhr « Corleone | Kunst – Musik – Bar
R. Ammer: ELFENFELD: Kunst- und Textwerk - München - Ligsalzstr. 13
Gastspiel - Kunst und Kirche | Stadtakademie München
t-u-b-e klanggalerie - radiophone kunst - installationen - audio-performances
Other Artists
Gert Postel
lunaland - licht. kunst. tanzen.
Kunst Halle Sankt Gallen
LAp kUNSTkLUB, ein Kunstprojekt von Patricia London Ante Paris: NACHTPULS mit Videos von Felix Weinold, Anton Petz, Nana Dix, Heidi Mühlschlegel
Martin Blumöhr
Anja Hase Gartencoaching | Zeit für den Garten ist Zeit für sich selbst
Crossing Munich - Beiträge zur Migration aus Kunst, Wissenschaft und Aktivismus - Institut für Volkskunde/ Europäische Ethnologie - LMU München
Haus der Kunst - Home
| Ein Projekt des Kunstzentrat e.V. im Import Export Goethestr. 30
Erzählte Kunst: Comics im Hörsaal - Kultur - Wuppertal - Lokales - Westdeutsche Zeitung
STRAPAZIN – Das Comic Magazin
Wolken der Freiheit « Kunst & Kultur « Magazin « Grün & Gloria
IT2media - IT-Solutions for Directory Business
INSTANT
Mitra Wakil
http://wirmachendiedeko.de/
Akademiegalerie – Wikipedia
Unbenanntes Dokument
www.alexisdworsky.de
FRANCESCA FINI videoart - performance art
ATNE | Art Technology New England
rebel:art | connecting art and activism
TEXTE ZUR KUNST
VIRUS on Vimeo
Netz-Theorie, Medien-Geschichte
V2_Knowledgebase — V2_ Institute for the Unstable Media
RADAR
ICREW-750V-AKADEMIEGALERIE-INFOS.jpg (JPEG-Grafik, 2457 × 1754 Pixel) - Skaliert (50%)
Česká unie karikaturistů - seznam-clenu
Artsy - Discover Fine Art
FREIE KLASSE MUENCHEN
Google Übersetzer
Four Ways Internet Artists Are Making Facebook A Less Boring Place | The Creators Project
ʞooqǝɔɐɟ | Facebook
Die Weltmaschine des Franz Gsellmann
Archiv Ostschweizer Kunstschaffen
Vatikan: Falscher Bischof schmuggelt sich beim Vorkonklave ein - SPIEGEL ONLINE
Konklave-Flitzer Ralph Napierski im Porträt - SPIEGEL ONLINE
mucbook: Alles München – geheime Wunderwerke
Wikipedia Art
press at Wikipedia Art
The Sunday Guardian | nathaniel stern
Occupy the FDA
Archiv Ostschweizer Kunstschaffen
k 0 m i k A z E
INSILICO
Fred Forest-Retrospective-Sociologic art-Aesthetic of communication
TheCreatorsProject - YouTube
Protest: Hermann Nitsch will wieder seine "Kunst" mit Blut und Eingeweiden von Tieren in Leipzig aufführen | Lorie ESSER
skug - Journal für Musik Film.Kunst.Literatur
海岸通ギャラリー・CASO|大阪港の現代美術ギャラリー
Schaustelle
AABER AWARD 2013 – Kulturpreis für junge Kunst – zu Gast bei WANNDA
Klasse Metzel - Publikationen
Collaboration Symposium Munich
Tollwood: Sommerfestival 2013
Data Dealer - Her mit Deinen Daten! | G! gutjahrs blog
Penis verloren - Ladykracher - TV Shows - Shows - MySpass.de
[DE] Buzzi, Gerhard - Indianische Heilgeheimnisse. Die Lehren vom Grossvater dem heilige Mann
Map of Korea on Vimeo
image.jpg (JPEG-Grafik, 875 × 1499 Pixel) - Skaliert (59%)
Flachware.de :: Dana Greiner - Akademie der Bildenden Künste München
bloc, frank balve's Portfolio
T O M S C H U L H A U S E R
ART WORK - BiANCA PATRiCiA
Bianca Kennedy
felix kraus
ATLANTIS | ODER DAS HUBERHÄUSL
Petersburger Hängung – Wikipedia
Neuperlach.org
Medizinischer Behandlungsfehler - Ärztepfusch, ärztliche Kunstfehler?, Linkliste - Opfer berichten, helfen und suchen weitere Kontakte! Kontaktaufnahme über das Private Netzwerk Medizingeschädigter - www.geoffrey-mike.de
▶ United Stasi of America Stop watching us Extended Version Lightart projection embassy Berlin - YouTube
l'Ultime-Atome
Optical Sound – records & fine arts
(1) KAPITÆL ZWEI KOLEKTIF
Google-Ergebnis für http://bilder.bahninfo.de/1244945621_Max_Maulwurf_SEV_k4.jpg
Club Bleu
Situationistische Internationale – Wikipedia
Jean-Michel Basquiat – Wikipedia
Steve Stackpole's Kinetic Sculpture & Automata
Yoshiyuki Miura
Ulrike Riede
▶ Lực vương [Full] - YouTube
Home | OpenArt
Flying Förtress Blög: Oktober 2009
Unser Westend: Comic
Gonzo-Magazine - Rainer Hoffmann - Der deutsche Forrest Gump
Galerie Hubert Winter - curated by_vienna 2013
Fluxus – Wikipedia
Kunst- & Textwerk - Herzlich willkommen in unserem Online-Shop!
William Blake – Wikipedia
DynamicMix2000 - Sitemap
http://www.labor45.net/
Die Kunst des Alterns
art-ig.net - Decies repetita placebit
paul rietzl
OPEN CREATIVE SPACE!
03 - Ulla von Gemmingen
home: ulla von gemmingen
Doris Weininger: Vier goldene Regeln auf einer Schiffsreise
Erwin Wurm gestaltet ZDF-Kulturmagazin | Monopol - Magazin für Kunst und Leben
Paul-Klinger-Künstlersozialwerk e.V.
Paul Klinger Künstlersozialwerk e.V.
Halle6.net - Home
Kosovo 2.0 - Red Min(e)d: Women have the Power
home
cramer pleintekst
Literaturhaus Stuttgart: Code - Interface - Concept (9. bis 11. Nov 2005)
Thomas Dreher: Vernetzungskünst(l)e(r)
Elektronische Zeitung Schattenblick • INFOPOOL
Lyrikzeitung & Poetry News | News that stays news: spread it! – Seit 2001 im Netz
The Wrong - The Wrong - New Digital Art Biennale
Godzilla – Wikipedia
Ishirō Honda – Wikipedia
▁︿╱╲︹╱﹀╲︿_/︺▔╲︹_/▔﹀laimonaszakas
art5000.de die Online Auktion für Kunst und Antiquitäten
Bring In Take Out
BIG DATA ART 2013
highlike
a copy of a copy of a
Künstlertreffen - REALTRAUM e. V. - Literatur | Bildende Kunst | Musik | München
Der Schwindel der Schlangenbeschwörer – Wikisource
Bansky's Christmas card
CCC-TV - Seeing The Secret State: Six Landscapes
Roger Dean
Linkliste, Internetadressen, zusammengestellt von Horst Gaukel, BOA München
"Bavaria 2011" Mach mit! 100. Weltfrauentag - Kleine Foto-Kunstaktion - Fotos | Facebook
Es sieht aus wie eine Kiste voller Geldscheine. Doch wenn du genauer hinsiehst, verschlägt es dir definitiv den Atem.
RADAR
annegret veltjens
ŠTA IMA!? | LITERATUR, KUNST UND KULTUR AUS SARAJEVO UND EX-JUGOSLAWIEN. Vom 19. März bis 10. April 2014
Wolkenkratzer (Zeitschrift) – Wikipedia
Björn Bicker: Urban Prayers | Hörspiel und Medienkunst | Bayern 2 | Radio | BR.de
Ananaskonsum
▶ Gipfelruf: Melanie Arzenheimer - YouTube
WikiPaintings.org - the encyclopedia of painting
Buntlack - Home
VEGAN ART
natalijaribovic.com
Sanja Iveković – Wikipedia
Sanja Ivekovic - Künstler & Kuratoren in kunstaspekte
SUSU
Liane Lang
Sandra Haselsteiner : Art and Illustration
Kornkreis – Wikipedia
MIXED MUNICH ARTS
Heat Is A Form Of Motion — Das Rumford Labor
GATEKEEPER
MMA - München Mal Anders - Kunst, Kultur, Ausgehen in München
Cornelia Sollfrank – Wikipedia
www.datenform.de --- Net Data Space vs. Every Day Life --- Aram Bartholl
DIE BND-ZENTRALE IN PULLACH. Fotodokumentation von Martin Schlüter. • Versicherungskammer Kulturstiftung
Flachware.de :: Pio Ziltz - Akademie der Bildenden Künste München
sara raschke
ralf homann: biography
Flachware.de :: Kristina Schmidt - Akademie der Bildenden Künste München
Flachware.de :: Klasse Rehm - Akademie der Bildenden Künste München
Flachware.de :: Andreana Dobreva - Akademie der Bildenden Künste München
Paintings | Analía Martínez
Performance
Startseite - Frida
Kunstraum München
OKIN CZNUPOLOWSKY
Startseite
h1daxl | maler & illustrator
Works 2010-2014
Beschleunigte Kunst
Tunnelblick – Kunstprojekt im Pasinger Würmtunnel
Filmkunstwochen München | Münchner Kinos machen Programm
svankmayer dimensions of dialogue - YouTube
C.I.Y.REPUBLIC
Novice | Mesto žensk - City of Women
Exhibition - HACK.Fem.EAST
Cyberpunk101 - Cyberpunk101's Photos | Facebook
Project 77 - Cyberpunk101
Cyberpunk101 - Photos | Facebook
yy1lw0ouybum3l1l16zc-635x407.jpg (JPEG-Grafik, 635 × 407 Pixel)
cityscapes_futuristic_buildings_science_fiction_artwork_1680x1050_69281-635x396.jpg (JPEG-Grafik, 635 × 396 Pixel)
1973587_523169151133488_2072179137_o.jpg (JPEG-Grafik, 2048 × 1170 Pixel) - Skaliert (82%)
1965553_507410592709344_609504907_o.jpg (JPEG-Grafik, 1233 × 638 Pixel)
1064825_507410739375996_1052155055_o.jpg (JPEG-Grafik, 1308 × 623 Pixel)
1410809_460999704017100_499441413_o.jpg (JPEG-Grafik, 3151 × 1331 Pixel) - Skaliert (53%)
installations | Rose Stach
Tagebuch | Tunnelblick – Kunstprojekt im Pasinger Würmtunnel
Werk | Tunnelblick – Kunstprojekt im Pasinger Würmtunnel
Leonrod Haus für Kunst Startseite
labor-münchen
Performances, Inszenierungen, Installationen | Dorothea Seror
1000 Drawings | Draw Anything, with Anything, on Anything A5!
Alexa Meade Art
Buntlack - Crew: Sonic
Artists Against Monsanto
Matthias Schamp / Gilbert Geister – Das partizipative Geflecht I
1370396648964.jpg (JPEG-Grafik, 576 × 697 Pixel)
Das Projekt artionale 2014: Gegenwartskunst | Artionale 2014
DEEPWIRE.net----------------------------------------------------------------------------------------------------------------------------------------------------------------------------------------------------------------------------------------------------------------------------------------------------------------------------------------------------------------------------
www.brigitte-schwacke.com/
Benoìt Maubrey | Electroacoustic Sculptures
Ein skurriles «Psychobuch» - News Kultur: Kunst - tagesanzeiger.ch
Kunst gegen Bares - München
Aram Bartholl - datenform.de
Arbeiten - Jeongmoon Choi
Adam Brandejs / Maker, Sculptor & programmer
Genpets.com
Karpat
Kunstperformance und Installation von Berkan Karpat
Karpat
venskespaenle | venske & spänle
DONNER
Habitat Seven - Büro für Neue Medien
E/v/e/r/y/o/n/e F/o/r/e/v/e/r
Universal Everything
Munich_vision
Kunst und Atelierhaus - DomagkPark
Power 100 / Art Review
Arte Povera – Wikipedia
Sieben Freie Künste – Wikipedia
Hundert Offene Ateliers: Gegenwartskunst in München - YouTube
Elena Bajo
www.schichtbild.de - arbeiten
DIE WELT DER BILDER |
Balls on escalator - YouTube
Umspannwerk München | Seit 2007 denkmalgeschütztes Bau-Ensemble von 1930 im Landschaftsschutzgebiet mitten im Englischen Garten in München.
Catriona Shaw - Home
AlexanderLehmann.net
Vegan - Christoph Maria Herbst - Vegan (2014) - YouTube
rag_treasure_d.i.y._ "do it yourself" fashion & more
Schweizer Ermittler beschlagnahmen die Einkäufe eines Drogen-Bots | WIRED Germany
Origami Tessellation – "Framed Star Tessellation" Instructions | Flotsam and Origami Jetsam
ilana shafir
▶ Typewriter Artist - YouTube
Paul Smith | Typewriter Artist with Cerebral Palsy | CerebralPalsy.orgCerebralPalsy.org
Exklusiv-Interview mit dem 'Charlie Hebdo'-Karikaturisten Luz | VICE | Deutschland
Kunst in Sendling e.V. - München - Kunst & Unterhaltung | Facebook
- Galeri Soyut
LowTech Instruments.com
Andreas Ohrenschall - Mythophagen
HAPPY METAL - Kreative Spezialisten in Holz- und Metallbau
galerie | edition.grabsdorf | Die edition.grabsdorf ist die Adresse für zeitgenösische Fotografie und Kunst und historische München-Fotografie.
christoph_faulhaber
Hartware MedienKunstVerein Dortmund – AKTUELL
Hasan M. Elahi - Wikipedia, the free encyclopedia
Brendan Dawes - Brendan Dawes
VIENNA ART WEEK 2014 » Open Studio Day
Wohin mit junger Kunst in München? | mucbook
Sebastian Schwamm
signalraum – künstler
biebie
institut für leistungsabfall und kontemplation- biography
13. März bis 17. März 2015 - Arbeitsgruppe Oblomow - department of volxvergnuegen
Farbenladen-Newsletter 04/2015
Flachware.de :: Lukas Hoffmann - Akademie der Bildenden Künste München
Flachware.de :: Lukas Hoffmann - Akademie der Bildenden Künste München
Flachware.de :: Emanuel Guarascio - Akademie der Bildenden Künste München
Party – TWO IN A ROW
kleine ausstellung
也趣藝廊 - Aki Gallery
Art brut – Wikipedia
(4) Köşk München
▶ Lebanon Hanover - "Kunst" - YouTube
congloria (@congloriapark) | Twitter
FULL SIZE ORIGINAL ∞ LOADING
kuenstlerverzeichnis.tk
Jessica Zaydan
Thomas Silberhorn - #
Niko Abramidis & NE
Collaboration Home
Weltraum
Künstlerin zu Haftstrafe verurteilt | Amnesty International Deutschland
Rob Whitworth
Kunst-Bunker
Aktuelle Ausstellungen « Sabine Deicke
Münchner Wochenanzeiger - Kunstrausch und Lieblingsplätze - 28.09.2014
Stefan Caspari :: Fotokunst
Kunstschmiede Heinecker – Home
David Heatley
Georges Didi-Huberman – Wikipedia
Arctica Dreams by Rebecca Bashly - Second Life
Landeshauptstadt München - Werner Friedmann – Stiftung
johanneskronach.de
Plastic Planet – Wikipedia
Akademie der Bildenden Künste München - Projektklasse Prof. Nora Schultz
Nora Schultz - Google-Suche
Start - Netzwerk Bioplastik
Problem: The Ocean Cleanup, developing technologies to extract, prevent and intercept plastic pollution
Ohana Künstlerkollektiv - Ohana
Aktuelles | i-crew | Interdisziplinäre Projekte
KunstunterstuetzungHarryMaurer
Wahrnehmung von Frauen in der Arbeitswelt - frau-kunst-politik
Flachware.de :: Diana Akoto-Yip - Akademie der Bildenden Künste München
Microplastics - Wikipedia, the free encyclopedia
Phthalsäureester – Wikipedia
net.art - Wikipedia, the free encyclopedia
Bayerisches Staatsministerium für Bildung und Kultus, Wissenschaft und Kunst
Biokunststoff – Wikipedia
UBERMORGEN - cool-heart-raskraski-126
Soziale Plastik,soziale kunst,beuys,Attac